38

vote
101 Horrors you must see before you die
Sort by:
Showing 1-

50

of

101
Decade:
Rating:
List Type:

Add items to section
1920

Add items to section
1930

Add items to section
1940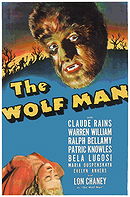 The Wolf Man [USA]
Director: George Waggner
Producer: Jack Gross
Script: Curt Siodmak
Photo: Joseph A. Valentine
Music: Charles Previn, Hans J. Salter and Frank Skinner
Starrings: Lon Chaney Jr., Claude Rains, Warren William, Ralph Bellamy, Bela Lugosi, Maria Ouspenskaya, Evelyn Ankers, Patric Knowles, J.M. Kerrigan
"Don't try to make me believe that I killed a man when I know that I killed a wolf!"
-
Larry Talbot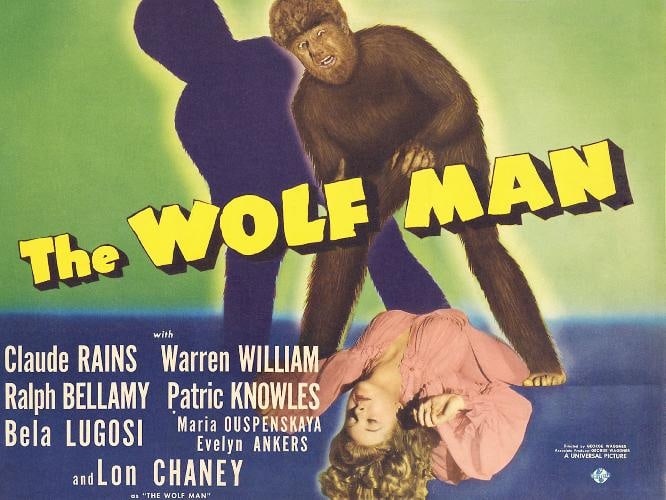 Upon the death of his brother, Larry Talbot returns from America to his ancestral home in Wales. He visits a gypsy camp with village girl Jenny Williams, who is attacked by Bela, a gypsy who has turned into a werewolf. Larry kills the werewolf but is bitten during the fight. Bela's mother tells him that this will cause him to become a werewolf at each full moon. Larry confesses his plight to his unbelieving father, Sir John, who then joins the villagers in a hunt for the wolf. Larry, transformed by the full moon, heads for the forest and a fateful meeting with both Sir John and Gwen.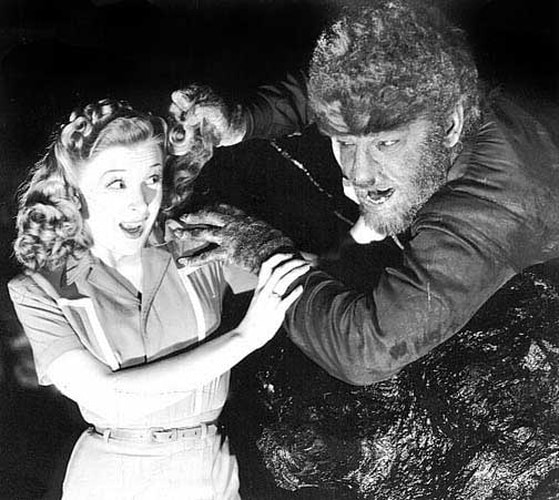 More...
Werewolf of London (1935)
Frankenstein Meets the Wolf Man (1943)
She-Wolf of London (1946)
Remake...
The Wolfman (2010)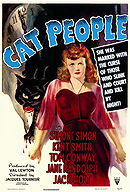 Cat People [USA]
Director: Jacques Tourneur
Producer: Val Lewton
Script: DeWitt Bodeen
Photo: Nicholas Musuraca (scenography by Albert S. D'Agostino, Walter E. Keller, special effects by Vernon L. Walker)
Music: Roy Webb
Starrings: Simone Simon, Kent Smith, Jane Randolph, Tom Conway, Jack Holt
"There are some things a woman doesn't want other women to understand."
-
Irena Dubrovna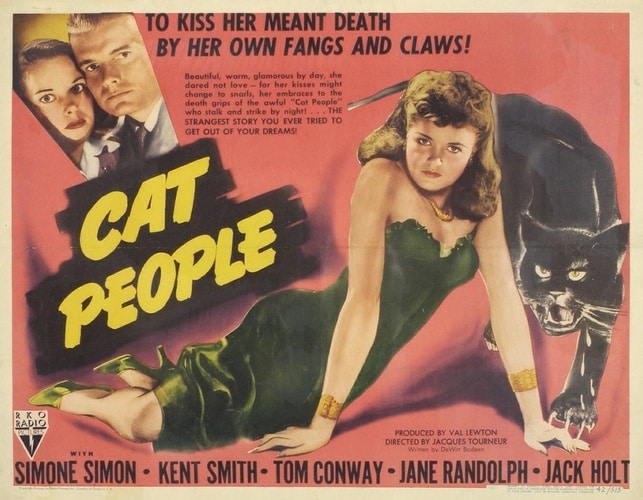 Irena Dubrovna, a beautiful and mysterious Serbian-born fashion artist living in New York City, falls in love with and marries average-Joe American Oliver Reed. Their marriage suffers though, as Irena believes that she suffers from an ancient curse- whenever emotionally aroused, she will turn into a panther and kill. Oliver thinks that is absurd and childish, so he sends her to psychiatrist Dr. Judd to cure her. Easier said than done...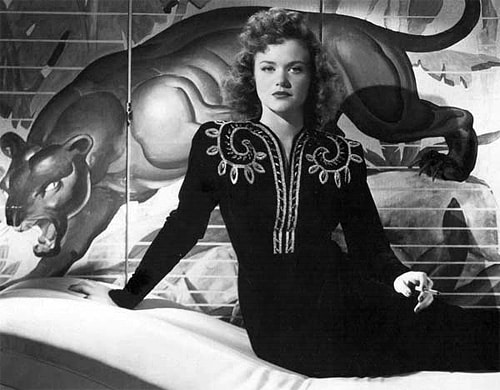 Sequel...
The Curse of the Cat People (1944)
Remake...
Cat People (1982)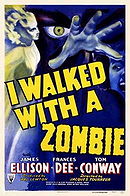 I Walked With A Zombie [USA]
Director: Jacques Tourneur
Producer: Val Lewton
Script: Curt Siodmak, Ardel Wray
Photo: J. Roy Hunt (scenography by Albert S. D'Agostino and Walter E. Keller)
Music: Roy Webb
Starrings: Tom Conway, Frances Dee, James Ellison, Edith Barrett, James Bell, Christine Gordon, Theresa Harris, Sir Lancelot
"It's easy enough to read the thoughts of a newcomer. Everything seems beautiful because you don't understand. Those flying fish, they're not leaping for joy, they're jumping in terror. Bigger fish want to eat them. That luminous water, it takes its gleam from millions of tiny dead bodies. The glitter of putrescence. There is no beauty here, only death and decay."
-
Paul Holland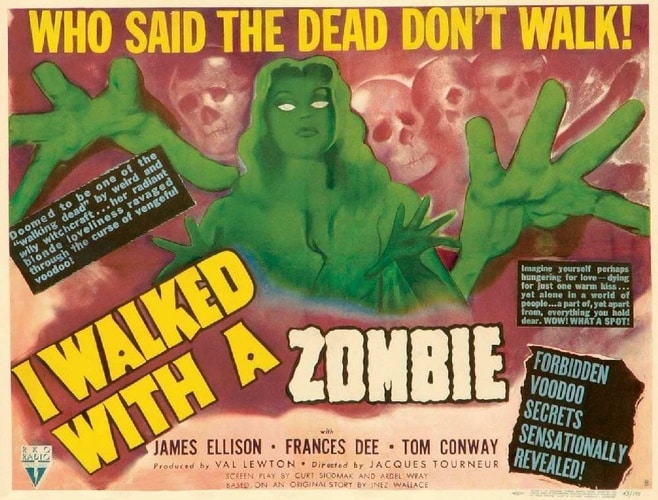 A young Canadian nurse (Betsy) comes to the West Indies to care for Jessica, the wife of a plantation manager (Paul Holland). Jessica seems to be suffering from a kind of mental paralysis as a result of fever. When she falls in love with Paul, Betsy determines to cure Jessica even if she needs to use a voodoo ceremony, to give Paul what she thinks he wants.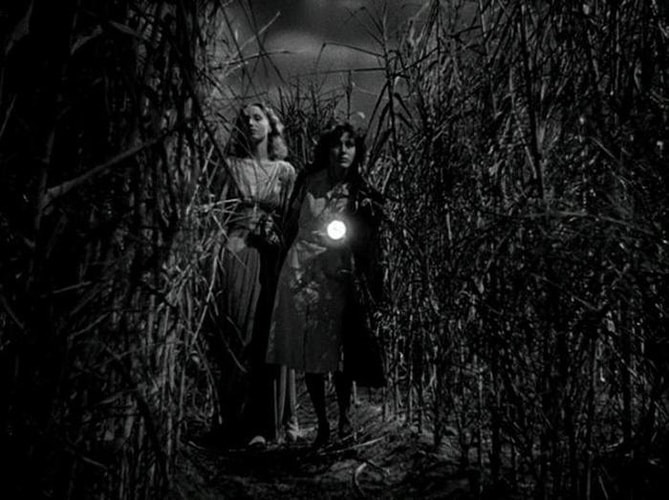 Remakes...
Ritual
I Walked with a Zombie (2011)

Add items to section
1950

Add items to section
1960

Add items to section
1970
Load more items (51 more in this list)
These movies are taken from a book of mine by the same name as the titel of the list.

I know that some people have done this list before but I want to do it more complete.
Added to

33 votes
Movies to watch
(42 lists)
list by the giraffe
Published 10 years, 5 months ago

5 comments

12 votes
(SFG) Movies Check List
(50 lists)
list by SFG¿mystic
Published 10 years, 7 months ago

2 comments