9

vote
How I Met Your Mother Characters Season 1
Sort by:
Showing 1-

50

of

103

Add items to section
Main Characters

Add items to section
Reappearing characters

Add items to section
Episode 1: "Pilot"
It's the year 2030 and an older Ted Mosby is telling the story to his son and daughter about how he met and will eventually marry their mother. This is where we meet for the first time Ted, Lily Marshall, Barney and Robin.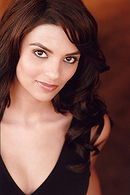 DollyChrist's rating: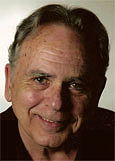 DollyChrist's rating: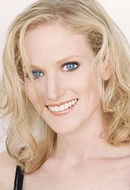 DollyChrist's rating:


Add items to section
Episode 2: "Purple Giraffe"
After telling Robin that "He loves her", things fall apart for she and Ted and he figures that it's all over for the two of them, but not for long as Ted finds out from Lily after she met Robin that she (Robin) likes him and Ted tries once again to win her affections, by throwing a party at his and Marshall's place, but it turns into 3 parties in 3 nights, when Robin was a no show for the first 2. Meanwhile, after Lily said yes to Marshall's marriage proposal, she has become extra affectionate to him in the bedroom and Marshall is worrying about finishing a huge paper to write for law school, that is due soon.

Add items to section
Episode 3: "The Sweet Taste of Liberty"
Rather than go to McLaren's, their usual hangout, Barney convinces Ted to go to the airport with him to "pick someone up". It turns out that they're there to pick up some girls. While doing this, they fly to Philadelphia, get arrested by airport security and that's when Ted starts to wonder why he ends up in these adventures with Barney. Meanwhile Marshall has studying to do, so Lily and Robin do a girls night out and Lily notices guys are buying drinks and try talking to Robin, so Lily starts to wonder what it would be like to have her engagement ring off, and with Marshall's "blessing", she takes it off. In the end, Lily realizes that things aren't all that great with the ring off and Ted understands why he goes on these adventures/misadventures with Barney.

Add items to section
Episode 4: "Return of the Shirt"
Ted dated a girl, Natalie, three years ago and quickly got annoyed by some of her antics. Therefore he broke up with her, leaving a message on her answering machine on her birthday. His blamed his behavior on his immaturity and after being forgiven by Natalie they end up getting back together. Robin meanwhile realizes that no one is interested in her show and plans to do or say crazy things which Barney dares her to.

Add items to section
Episode 5: "Okay Awesome"
Robin manages to get into OK, an ultra hip exclusive nightclub. Ted and Barney will be going with her, but not Marshall and Lily, as they have been doing a lot of "Classy grown-up things", as she referred it to and thinks it may be time for she and Marshall to grow up and put behind the things they used to do back in college. While at the club, Robin runs into problems as she cannot get into the VIP Room, then while outside trying to get it straightened out,a different front door bouncer will not let her in, even though she is on their list to get in, but her name is crossed off and shown she is already in. Meanwhile, Ted realizes that he is not crazy for nightclubs. Marshall and Lily wonder if doing all those "Classy gown up things" are all that great and Barney ends up getting into a very embarrassing situation that is so bad, he tells Ted what happened and that "this night did NOT happen" (in italics).
Load more items (53 more in this list)
tell me if I should continue and do the next one!
Added to