Oh, Hi, Hello There, Louboutin!
Sort by:
Showing 1-

50

of

70
Load more items (20 more in this list)
Christian Louboutin is a french shoe designer who was born in 1963 in Paris. His work is specially known because of the red sole, which appears in every creation he does. The idea came when he saw an assistant painting hew nails in red while he was working on a shoe design. He immediately seized the bottle of nail polish and painted it directly on to the sole of the shoe. Being pleased with the effect, he originally planned to paint all of his shoes with different coloured soles, however, after seeing the popularity of the red soled shoe he abandoned this idea, and allowed the red sole to become his signature.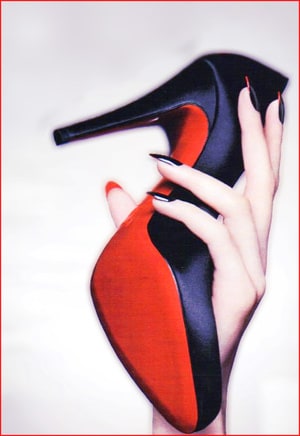 Since then, the shoe designer became a dearest darling from many celebrities. Louboutin's shoes had been descibed by Oprah Winfrey as "pieces of art", and, also, have been mentioned in songs by Ciara ("see me in the club rockin' Christian Louboutin") and by Jay-Z ("I am so dope, like Louboutin's with the red bottoms, you gotta have 'em, you glad you got 'em")
Here is a list of celebrities that are able to - and love to - spend at least 800 dollars for the red soles. (I'll have a collection too, one day, biatchs)
(It was supposed to be only candids but I'm a photoshoot whore. The more you can see the red sole, the better!)
Thanks to
Natália
and a BIG thanks to
Fabrízio
for helping me to find the pictures (:
If you EVER see a picture in which the red sole is more visible, PLEASE comment here so I can change it! (:
Added to

16 votes
Fashion lists
(21 lists)
list by Nusch
Published 11 years, 3 months ago

1 comment