Sort by:
Showing 1-

50

of

56

Add items to section
Season 4

Add items to section
Team Jack
"No one's going anywhere with you, John. Because they're not crazy."

Jack was convinced that the freighter people were there to save them and so when Locke spoke up against it, Jack knew that he couldn't trust him. They decided to head back to the Beach Camp.

Participants
Jack - Leader
Kate - Hoping to be rescued. Joined Locke's group briefly before being banished.
Sayid - Didn't trust Locke but was still skeptical about the Freighter.
Juliet - Desperate to leave the Island.
Desmond - Although the only witness to Charlie's final warning, Desmond chose to be rescued so he had a better change of seeing Penny again.
Jin - Getting Sun rescued was his main motivation and to ensure their unborn baby would be raised where it was safe.
Sun - Wanted the best for her unborn baby.
Rose - Doesn't trust Locke.
Bernard - Follows Rose.
Frogurt - Didn't want to follow Hurley.
Vincent - Was taken by Claire initially with Locke's group but was used as a decoy and returned to Jack's group.
GemLil - Would follow Jack forever.

Add items to section
Team Locke
"If you want to live, you need to come with me."

Inspired by a vision of Walt, John Locke was determined to stop the group making contact with the freighter. When this was unavoidable, he elected to take whoever was willing with him to the safety of the Barracks.

Participants
John Locke - Leader
Sawyer - Had nothing to return to off island.
Ben - Was aware the Freighter people were there for him and needed to be kept away from them.
Hurley - Motivated by Charlie's final warning.
Claire - Motivated by Hurley's speech about Charlie's warning.
Aaron - Goes wherever Claire goes.
Danielle - Had grown accustomed to living on the Island.
Alex - Followed Ben & Danielle.
Karl - Followed Alex.
The Monster - Was summoned by Ben to attack the freighter mercenaries that were laying siege to the Barracks.

Add items to section
Team Kahana
The freighter team sent by Charles Widmore to capture Ben and create a new expedition into the Island's secrets. Some were willing to work with the survivors, others were willing to murder them all.

Participants
Keamy
Daniel - Joined Team Jack.
Miles - Joined Team Jack, traded to Team Locke.
Charlotte - Captured by Team Locke, traded to Team Jack.
Frank - Joined Team Jack.
Minkowski
Omar
Michael - (Opposing; he was Ben's spy)

Add items to section
The Others
Still living the quiet life in the jungle.

Participants
Richard
Cindy

Add items to section
Misc.
Where is he?!?!

Participants
Jacob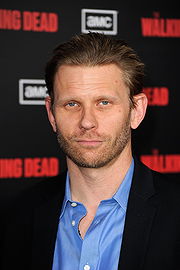 Add items to section
Off Island
Still living the good life out yonder.

Participants
Charles Widmore
Walt
Ilana
Penelope
Eloise

Add items to section
Dead
NEW
Naomi - John Locke was convinced by 'Walt' that the people on the freighter were there to harm the survivors, so when Naomi managed to make contact with them via the radio, Locke threw a knife into her spine.

Charlie - He was supposedly destined to die. And so when Mikhail decided to blow a hole in the Looking Glass station, Charlie locked himself in the room to save Desmond but not before warning him that the Naomi and the freighter were lying.

Mikhail - As resolute as a villain can get, Mikhail took up a grenade against the window in the underwater station to stop Charlie and Desmond.

Tom - Sawyer didn't take too kindly to being shot on the Raft or Walt being kidnapped so after they ambushed the Others. Sawyer shot him in cold blood.

Worm food
Nikki
Paulo
Danny
Mr. Eko
Libby
Ana-Lucia
Shannon
Goodwin
Dr. Arzt
Boone
Ethan
Christian
Pierre
Load more items (6 more in this list)
Series Synopsis
The survivors of a plane crash are forced to live with each other on a remote island, a dangerous new world that poses unique threats of its own.

Season Breakdown
- Season 1
- Season 2
- Season 3
- Season 4
- Season 5
- Season 5.5
- Season 6
- Season End
- Series Epilogue

A note from me.
One of my favourite things about Lost were the various missions and divisions that took place throughout the series. There were times when all the main characters would be divided into certain groups (by choice or not) with a particular goal that they had to achieve. The larger missions would usually take place in the season finale for the first 3 seasons, whereas the last 3 seasons were more about the divisions that split the survivors apart.

I created these lists to monitor the everchanging group dynamics and the loyalties that evolved over the 6 seasons of the show.
Season Synopsis


Storytelling Device: Flashforwards with some Flashbacks
Original 14 Death: Michael Dawson
Main plot:
- The freighter, and whether its crew intend to kill or rescue the Oceanic Flight 815 survivors

- Which survivors would leave the Island, and how, and what would happen to them following their rescue

- Leadership, control, and power struggles, particularly between Jack and Locke, Locke and Ben, Ben and Charles Widmore, and amongst factions on the freighter

- Michael's mission to redeem himself following his murders of Ana Lucia and Libby

- Spatiotemporal travel, with Desmond's search for his constant and Ben's activation of the DHARMA Initiative station 6, "the Orchid."

- Christian Shephard's mysterious connection to Jacob and the Island, and his relationship with Claire.

Main Characters


Jack Shephard
Hugo "Hurley" Reyes
Juliet Burke
Daniel Faraday
Kate Austin
Sayid Jarrah
Benjamin Linus
James "Sawyer" Ford
John Locke
Claire Littleton
Jin-Soo Kwon
Sun-Hwa Kwon
Charlotte Lewis
Miles Straume
Michael Dawson
Charlie Pace



Recurring Characters


Frank Lapidus
Martin Keamy
Omar
Alexandra Rousseau
Bernard Nadler
Karl Martin
Rose Nadler
Richard Alpert
Charles Widmore
Danielle Rousseau
George Minkowski
Christian Shephard
Naomi Dorrit
Tom Friendly
Walt Lloyd
Penelope WIdmore
Pierre Chang
Goodwin Stanhope
Libby Smith
Aaron Littleton
Vincent

Added to