16

vote
A Slice of America: The X Files
Sort by:
Showing 1-

50

of

55
Decade:
Rating:
List Type: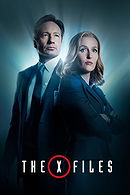 Years: 1993-
Broadcaster: Fox
Written by: Chris Carter, Frank Spotnitz, Vince Gilligan,
John Shiban, Howard Gordon, Glen Morgan, James Wong,
David Duchovny, David Amann, Alex Gansa, Darin Morgan,
Jeffrey Bell, Steven Maeda, Greg Walker, Paul Brown,
Chris Ruppenthal, Kim Newton, Jeff Vlaming, Sara B. Cooper,
William Gibson, Tom Maddox, Tim Minear, Daniel Arkin,
Thomas Schnauz, Kenneth Biller, Chris Brancato, Larry Barber,
Paul Barber, Scott Kaufer, Marilyn Osborn, Charles Grant Craig,
Steve De Jarnatt, Mat Beck, Valerie Mayhew, Vivian Mayhew,
R.W. Goodwin, David Greenwalt, Dan Angel, Billy Brown,
Stephen King, Jessica Scott, Mike Wollaeger, Jim Guttridge,
Kenneth H. Hawryliw, Gillian Anderson, William B. Davis,
Chip Johannessen, Margaret Fearon, Anne Simon
Stars: David Duchovny, Gillian Anderson
Episodes: 207*
Episode Average: 7.493
BEST EPISODES:
Clyde Bruckman's Final Repose (1995), Paper Hearts (1996)
*The Truth is counted as one episode.


Characters

MULDER & SCULLY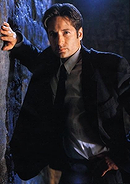 FBI SPECIAL AGENT

FOX MULDER

Played by David Duchovny


183 episodes & 2 Films
(1993-2016)
in... Darkness Falls
(S1E20)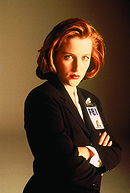 FBI SPECIAL AGENT

DANA SCULLY

Played by Gillian Anderson


202 episodes & 2 Films
(1993-2016)
in... Young at Heart
(S1E16)







Mulder's Family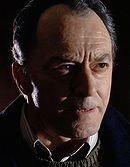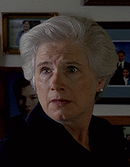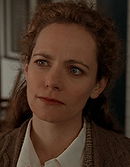 YOUNG
SAMANTHA

Played by Various
11 episodes (1994-2015)
in... Paper Hearts (S4E10)






SAMANTHA
MULDER

Played by Megan Leitch
4 episodes (1995-1999)
in... The Sixth Extinction II: Amor Fati (S7E2)


Scully's Family


OTHERS
(Five or more appearances)


Federal Bureau of Investigation


The Syndicate


Informants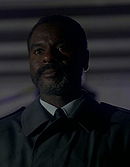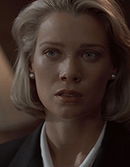 The Lone Gunmen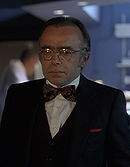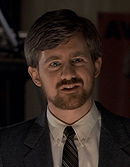 JOHN FITZGERALD
BYERS

Played by Bruce Harwood
37 episodes & 1 Film (1994-2016)
in... One Breath (S2E8)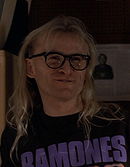 Others
Load more items (5 more in this list)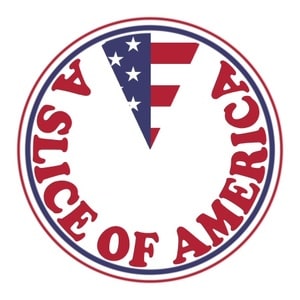 FBI Special Agent Dana Scully is assigned to a department hidden away in a room with no windows. Her job is to use scientific analysis to debunk the theories of an agent known as Spooky Mulder, a man in search of the truth. The truth about the existence of extraterrestrial life, and the truth about what happened to his sister, Samantha, in 1973.

Her life would never be the same again.
SEASON SCORES

Season 1: 7.75
Season 2: 7.84
Season 3: 8.04
Season 4: 8.04
Season 5: 7.85
Season 6: 7.50
Season 7: 6.64
Season 8: 7.71
Season 9: 6.05
Season 10: 6.33
FAVOURITE EPISODES

HOLY GODIVA

1. Beyond the Sea
(Season 1, Episode 13 - 1994)

2. Clyde Bruckman's
Final Repose
(Season 3, Episode 4 - 1995)

3. Mulder & Scully Meet the Were-Monster
(Season 10, Episode 3 - 2016)

4. Paper Hearts
(Season 4, Episode 10 - 1996)

5. The Post-Modern
Prometheus
(Season 5, Episode 5 - 1997)

6. Oubliette
(Season 3, Episode 8 - 1995)

7. Squeeze
(Season 1, Episode 3 - 1993)

8. Christmas Carol
(Season 5, Episode 6 - 1997)

9. Redux II
(Season 5, Episode 2 - 1997)

10. Memento Mori
(Season 4, Episode 14 - 1997)

11. One Breath
(Season 2, Episode 8 - 1994)

12. Anasazi
(Season 2, Episode 25 - 1995)

13. One Son
(Season 6, Episode 12 - 1999)

14. This Is Not Happening
(Season 8, Episode 14 - 2001)

15. Duane Barry
(Season 2, Episode 5 - 1994)

16. Talitha Cumi
(Season 3, Episode 24 - 1996)

17. Tithonus
(Season 6, Episode 10 - 1999)

18. Eve
(Season 1, Episode 11 - 1993)

19. Emily
(Season 5, Episode 7 - 1997)

20. The Erlenmeyer Flask
(Season 1, Episode 24 - 1994)

ONION JACK

1. Clyde Bruckman's
Final Repose
(Season 3, Episode 4 - 1995)

2. War of the Coprophages
(Season 3, Episode 12 - 1996)

3. Paper Hearts
(Season 4, Episode 10 - 1996)

4. Memento Mori
(Season 4, Episode 14 - 1997)

5. Je Souhaite
(Season 7, Episode 21 - 2000)

6. One Son
(Season 6, Episode 12 - 1999)

7. Bad Blood
(Season 5, Episode 12 - 1998)

8. Mulder & Scully Meet the Were-Monster
(Season 10, Episode 3 - 2016)

9. How the Ghosts Stole Christmas
(Season 6, Episode 6 - 1998)

10. Christmas Carol
(Season 5, Episode 6 - 1997)

11. Redux II
(Season 5, Episode 2 - 1997)

12. The Post-Modern
Prometheus
(Season 5, Episode 5 - 1997)

13. Beyond the Sea
(Season 1, Episode 13 - 1994)

14. The Erlenmeyer Flask
(Season 1, Episode 24 - 1994)

15. Oubliette
(Season 3, Episode 8 - 1995)

16. Ascension
(Season 2, Episode 6 - 1994)

17. Duane Barry
(Season 2, Episode 5 - 1994)

18. One Breath
(Season 2, Episode 8 - 1994)

19. This Is Not Happening
(Season 8, Episode 14 - 2001)

20. Squeeze
(Season 1, Episode 3 - 1993)
Added to

22 votes
Favorite Lists #28
(30 lists)
list by kathy
Published 5 years, 9 months ago

3 comments