13

vote
Onion Jack's World Cup of Women (UEFA) [POLL]
Sort by:
Showing 1-

50

of

84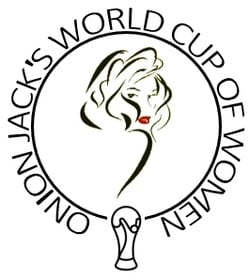 UEFA
EUROPE
QUALIFYING
STAGE
OTHER REGIONS

NORTH & CENTRAL AMERICA

SOUTH AMERICA

ASIA & OCEANIA

AFRICA
THIS LIST COVERS

EUROPE


Albania
Andorra
Armenia
Austria
Azerbaijan
Belarus
Belgium
Bosnia and Herzegovina
Bulgaria
Croatia
Cyprus
Czech Republic (Czechia),
Denmark
England
Estonia
Faroe Islands
Finland
France
Georgia
Germany
Gibraltar
Greece
Hungary
Iceland
Italy
Kosovo
Latvia
Liechtenstein
Lithuania
Luxembourg
Malta
Moldova
Montenegro
Netherlands
North Macedonia
Northern Ireland
Norway
Poland
Portugal
Republic of Ireland
Romania
Russia
San Marino
Scotland
Serbia
Slovakia
Slovenia
Spain
Sweden
Switzerland
Turkey
Ukraine
Wales



NON REGIONAL


Kazakhstan
Israel
RULES

Pick TEN beautiful women from any of the countries listed here.

Only ONE woman from any one country.

In the case of dual-citizenship, the country displayed first on Wiki counts... so 'Italian-Tunisian' would count as Italian.

Any votes that include porn stars or minors will be completely ignored.

Models should be contracted, not simply those who post sexy images of themselves on social media.

Your selections do not have to be on the list already, new names will be added if suggested.

The NINE countries with the most votes will progress to the finals where they will be represented by the TWO women with the most votes for that country. If there is only one woman with votes for a qualifying country, then that country will only have ONE representative in the final. If there is a tie between candidates, the number of images in profile galleries will be the deciding factor.
Added to