15

vote
Onion Jack's World Cup of Women (CAF) [POLL]
Sort by:
Showing

47

items
Republished with more details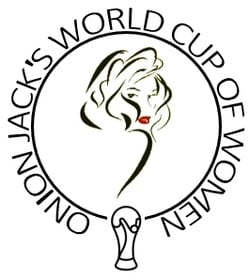 CAF
AFRICA
QUALIFYING
STAGE
OTHER REGIONS

EUROPE

NORTH & CENTRAL AMERICA

SOUTH AMERICA

ASIA & OCEANIA
THIS LIST COVERS

NORTH AFRICA


Algeria
Egypt
Libya
Morocco
Tunisia



WEST AFRICA


Benin
Burkina Faso
Cape Verde
Cote d'Ivoire
Gambia
Ghana
Guinea
Guinea-Bissau
Liberia
Mali
Mauritania
Niger
Nigeria
Senegal
Sierra Leone
Togo



CENTRAL AFRICA


Cameroon
Central African Republic
Chad
Congo
DR Congo
Equatorial Guinea
Gabon
Sao Tome and Principe



EAST & CENTRAL AFRICA


Burundi
Djibouti
Eritrea
Ethiopia
Kenya
Rwanda
Somalia
South Sudan
Sudan
Tanzania
Uganda
Zanzibar



SOUTHERN AFRICA


Angola
Botswana
Comoros
Eswatini (Swaziland)
Lesotho
Madagascar
Malawi
Mauritius
Mozambique
Namibia
Seychelles
South Africa
Zambia
Zimbabwe.



NON-REGIONAL


Reunion
RULES

Pick FIVE beautiful women from any of the countries listed here.

Only ONE woman from any one country.

In the case of dual-citizenship, the country displayed first on Wiki counts... so 'Italian-Tunisian' would count as Italian.

Any votes that include porn stars or minors will be completely ignored.

Models should be contracted, not simply those who post sexy images of themselves on social media.

Your selections do not have to be on the list already, new names will be added if suggested.

The FIVE countries with the most votes will progress to the finals where they will be represented by the TWO women with the most votes for that country. If there is only one woman with votes for a qualifying country, then that country will only have ONE representative in the final. If there is a tie between candidates, the number of images in profile galleries will be the deciding factor.
Added to