14

vote
Onion Jack's World Cup of Women (AFC & OFC) [POLL]
Sort by:
Showing 1-

50

of

65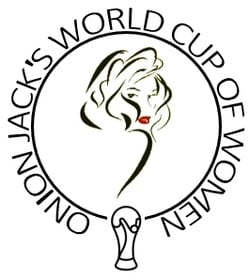 AFC & OFC

combined to offer more choice
ASIA & OCEANIA
QUALIFYING
STAGE
OTHER REGIONS

EUROPE

NORTH & CENTRAL AMERICA

SOUTH AMERICA

AFRICA
THIS LIST COVERS

WEST ASIA


Bahrain
Iraq
Jordan
Kuwait
Lebanon
Oman
Palestine
Qatar
Saudi Arabia
Syria
United Arab Emirates
Yemen



CENTRAL ASIA


Afghanistan
Iran
Kyrgyzstan
Tajikistan
Turkmenistan
Uzbekistan



SOUTH ASIA


Bangladesh
Bhutan
India
Maldives
Nepal
Pakistan
Sri Lanka



SOUTHEAST ASIA & AUSTRALIA


Australia
Brunei Darussalam
Cambodia
Indonesia
Laos
Malaysia
Myanmar
Philippines
Singapore
Thailand
Timor-Leste
Vietnam



EAST ASIA


China
Chinese Taipei (Taiwan)
Guam
Hong Kong
Japan
Macau
Mongolia
North Korea
Northern Mariana Islands
South Korea



OCEANIA


American Samoa
Cook Islands
Fiji
Kiribati
New Caledonia
New Zealand
Papua New Guinea
Samoa
Solomon Islands
Tahiti
Tonga
Tuvalu
Vanuatu
RULES

Pick TEN beautiful women from any of the countries listed here.

Only ONE woman from any one country.

In the case of dual-citizenship, the country displayed first on Wiki counts... so 'Italian-Tunisian' would count as Italian.

Any votes that include porn stars or minors will be completely ignored.

Models should be contracted, not simply those who post sexy images of themselves on social media.

Your selections do not have to be on the list already, new names will be added if suggested.

The EIGHT countries with the most votes will progress to the finals where they will be represented by the TWO women with the most votes for that country. If there is only one woman with votes for a qualifying country, then that country will only have ONE representative in the final. If there is a tie between candidates, the number of images in profile galleries will be the deciding factor.
Added to