10

vote
British Comedy: Hancock's Half Hour
Decade:
Rating:
List Type:
CHARACTERS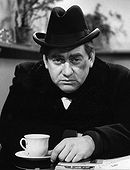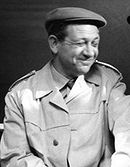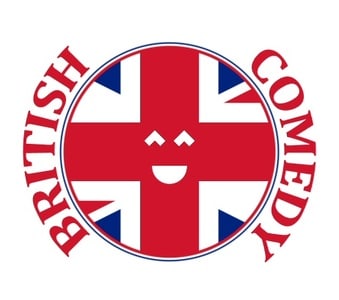 Part of the
British Comedy Collection
Hancock is an occasional actor/comedian, he's desperate for fame and recognition. Sid is his more down to earth agent, a man willing to con a few quid here and there to get by. They share little in common but an address.

The earlier episodes show both as very different characters, with Hancock in a variety of jobs, but the structure of the show becomes more settled in series 4.
SERIES SCORES

Series 1: N/A

based on 0 episodes

Series 2: 10.0

based on 1 episode

Series 3: 7.0

based on 5 episodes

Series 4: 8.2

based on 5 episodes

Series 5: 8.2

based on all 10 episodes

Series 6: 7.9

based on all 10 episodes

Series 7: 8.67

based on all 6 episodes
FAVOURITE EPISODES

Holy Godiva

1. Ericson the Viking
(Series 4, Episode 1 - 1958)

2. The Alpine Holiday
(Series 2, Episode 1 - 1957)

3. Twelve Angry Men
(Series 5, Episode 4 - 1959)

4. The Set That Failed
(Series 4, Episode 3 - 1959)

5. The Cruise
(Series 5, Episode 6 - 1959)

Onion Jack

1. Ericson the Viking
(Series 4, Episode 1 - 1958)

2. Twelve Angry Men
(Series 5, Episode 4 - 1959)

3. The Bowmans
(Series 7, Episode 2 - 1961)

4. The Alpine Holiday
(Series 2, Episode 1 - 1957)

5. The Set That Failed
(Series 4, Episode 3 - 1959)
Added to