9

vote
Onion Jack's World Cup of Women (CONCACAF) [POLL]
Sort by:
Showing

41

items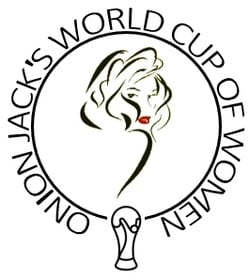 CONCACAF
NORTH & CENTRAL AMERICA
QUALIFYING
STAGE
OTHER REGIONS

EUROPE

SOUTH AMERICAASIA & OCEANIA

AFRICA
THIS LIST COVERS

NORTH AMERICA


Canada
Mexico
United States of America



CENTRAL AMERICA


Belize
Costa Rica
El Salvador
Guatemala
Honduras
Nicaragua
Panama



CARIBBEAN


Anguilla
Antigua & Barbuda
Aruba
Bahamas
Barbados
Bermuda
Bonaire
British Virgin Islands
Cayman Islands
Cuba
Curacao
Dominica
Dominican Republic
French Guiana
Grenada
Guadeloupe
Guyana
Haiti
Jamaica
Martinique
Montserrat
Puerto Rico
Saint Kitts & Nevis
Saint Lucia
Saint Martin
Saint Vincent & the Grenadines
Sint Maarten
Suriname
Trinidad & Tobago
Turks & Caicos Islands
U.S. Virgin Islands
RULES

Pick SIX beautiful women from any of the countries listed here.

Only ONE woman from any one country.

In the case of dual-citizenship, the country displayed first on Wiki counts... so 'Italian-Tunisian' would count as Italian.

Any votes that include porn stars or minors will be completely ignored.

Models should be contracted, not simply those who post sexy images of themselves on social media.

Your selections do not have to be on the list already, new names will be added if suggested.

The FIVE countries with the most votes will progress to the finals where they will be represented by the TWO women with the most votes for that country. If there is only one woman with votes for a qualifying country, then that country will only have ONE representative in the final. If there is a tie between candidates, the number of images in profile galleries will be the deciding factor.
Added to