2

vote
1457 Views Share:
SHOULD IT HAVE WON? 2017... POLL
Sort by:
Showing

10

items
Decade:
Rating:
List Type:

Add items to section
ALTERNATIVE SELECTIONS
Best Picture material that sadly - or 'unjustly' didn't make the cut!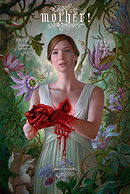 Hereticked.

Total Votes - 1
ToonHead2102's rating:

I DID NOT WATCH THIS YEAR'S ACADEMY AWARDS, it was an incredibly busy summer, fall and winter for me. I sort of lost track of what was happening in 2017. Thus, I didn't really feel in the mood to make this list since I couldn't muster up enough enthusiasm to actually care myself, I figured nobody else would either.
But for those of you who were OUTRAGED with this year's win(s), here is your annual platform to stick it to the Academy, or the motion picture industry as a whole. Was 2017 a decent Best Picture race? Or does the Academy once again show their hand at being hopelessly out of date with modern times?...
THE RULES:
Everyone gets 1 point per vote. You get to pick your favorite Best Picture candidate out of the given nominees. Plus, you also get to pick 9 other films that didn't even make the cut this year for the Best Picture race. What film do you think was 'criminally overlooked' this year?...
Leave your picks in the comments sec. below, don't forget to vote, thanks for stopping in, and don't forget to check the links provided to visit some of the previous Best Picture poll lists I've posted. Thanks everyone ;-D
SHOULD IT HAVE WON? 2016... POLL
SHOULD IT HAVE WON? 2015... POLL
SHOULD IT HAVE WON? 2014... POLL
SHOULD IT HAVE WON? 2013... POLL
SHOULD IT HAVE WON? 2012... POLL
SHOULD IT HAVE WON? 2011... POLL
SHOULD IT HAVE WON? 2010... POLL
SHOULD IT HAVE WON? 2009... POLL
SHOULD IT HAVE WON? 2008... POLL
SHOULD IT HAVE WON? 2007... POLL
SHOULD IT HAVE WON? 2006... POLL
SHOULD IT HAVE WON? 2005... POLL
SHOULD IT HAVE WON? 2004... POLL
SHOULD IT HAVE WON? 2003... POLL
SHOULD IT HAVE WON? 2002... POLL
SHOULD IT HAVE WON? 2001... POLL
SHOULD IT HAVE WON? 2000... POLL
SHOULD IT HAVE WON? 1999... POLL
SHOULD IT HAVE WON? 1998... POLL
SHOULD IT HAVE WON? 1997... POLL
SHOULD IT HAVE WON? 1996... POLL
SHOULD IT HAVE WON? 1995... POLL
SHOULD IT HAVE WON? 1994... POLL
SHOULD IT HAVE WON? 1993... POLL
SHOULD IT HAVE WON? 1992... POLL
SHOULD IT HAVE WON? 1991... POLL
SHOULD IT HAVE WON? 1990... POLL
SHOULD IT HAVE WON? 1989... POLL
SHOULD IT HAVE WON? 1988... POLL
SHOULD IT HAVE WON? 1987... POLL
SHOULD IT HAVE WON? 1986... POLL
SHOULD IT HAVE WON? 1985... POLL
SHOULD IT HAVE WON? 1984... POLL
SHOULD IT HAVE WON? 1983... POLL
SHOULD IT HAVE WON? 1982... POLL
SHOULD IT HAVE WON? 1981... POLL
SHOULD IT HAVE WON? 1980... POLL
SHOULD IT HAVE WON? 1979... POLL
SHOULD IT HAVE WON? 1978... POLL
SHOULD IT HAVE WON? 1977... POLL
SHOULD IT HAVE WON? 1976... POLL
SHOULD IT HAVE WON? 1975... POLL
SHOULD IT HAVE WON? 1974... POLL
SHOULD IT HAVE WON? 1973... POLL
SHOULD IT HAVE WON? 1972... POLL
SHOULD IT HAVE WON? 1971... POLL
SHOULD IT HAVE WON? 1970... POLL
SHOULD IT HAVE WON? 1969... POLL
SHOULD IT HAVE WON? 1968... POLL
SHOULD IT HAVE WON? 1967... POLL
SHOULD IT HAVE WON? 1966... POLL
SHOULD IT HAVE WON? 1965... POLL
SHOULD IT HAVE WON? 1964... POLL
SHOULD IT HAVE WON? 1963... POLL
SHOULD IT HAVE WON? 1962... POLL
SHOULD IT HAVE WON? 1961... POLL
SHOULD IT HAVE WON? 1960... POLL
SHOULD IT HAVE WON? 1959... POLL
SHOULD IT HAVE WON? 1958... POLL
SHOULD IT HAVE WON? 1957... POLL
SHOULD IT HAVE WON? 1956... POLL
SHOULD IT HAVE WON? 1955... POLL
SHOULD IT HAVE WON? 1954... POLL
SHOULD IT HAVE WON? 1953... POLL
SHOULD IT HAVE WON? 1952... POLL
SHOULD IT HAVE WON? 1951... POLL
SHOULD IT HAVE WON? 1950... POLL
SHOULD IT HAVE WON? 1949... POLL
SHOULD IT HAVE WON? 1948... POLL
SHOULD IT HAVE WON? 1947... POLL
SHOULD IT HAVE WON? 1946... POLL
SHOULD IT HAVE WON? 1945... POLL
SHOULD IT HAVE WON? 1944... POLL
SHOULD IT HAVE WON? 1943... POLL
SHOULD IT HAVE WON? 1942... POLL
SHOULD IT HAVE WON? 1941... POLL
SHOULD IT HAVE WON? 1940... POLL
SHOULD IT HAVE WON? 1939... POLL
SHOULD IT HAVE WON? 1938... POLL
SHOULD IT HAVE WON? 1937... POLL
SHOULD IT HAVE WON? 1936... POLL
SHOULD IT HAVE WON? 1935... POLL
SHOULD IT HAVE WON? 1934... POLL
SHOULD IT HAVE WON? 1933... POLL
SHOULD IT HAVE WON? 1932... POLL
SHOULD IT HAVE WON? 1931... POLL
SHOULD IT HAVE WON? 1930... POLL
SHOULD IT HAVE WON? 1929... POLL
SHOULD IT HAVE WON? 1928... POLL
Added to