Sort by:
Showing 1-

50

of

54

Add items to section
Water Tiger
Feb 8, 1902 to Jan 28, 1903, and Feb 5, 1962 to Jan 24, 1963

Add items to section
Wood Tiger
Jan 26, 1914 to Feb 13, 1915 and Jan 23, 1974 to Feb 10, 1975

Add items to section
Fire Tiger
Feb 13, 1926 to Feb 1, 1927, and Feb 9, 1986 to Jan 28, 1987

Add items to section
Earth Tiger
Jan 31, 1938 to Feb 18, 1939 and Jan 28, 1998 to Feb 15, 1999

Add items to section
Metal Tiger
Feb 17, 1950 to Feb 5, 1951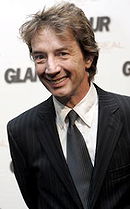 rose77's rating:

Load more items (4 more in this list)
One of the most intriguing aspects of the Tiger is the co-existence of a sociable and highly individualistic personality. They tend to have lively circle of friends and acquaintances and attract others by their charming sociability and their tendency to be polite and agreeable in company. For many of this sign, it is important to nurture a wide social circle outside their family and work relationships, since this is important for the free and productive exchange of ideas which they thrive on. Part of the social attractiveness of the Tiger lies in their appreciation of fine arts and cultural pursuits. For them a perfect way to spend an evening would be a night out at the opera or theater; at the same time they are highly creative people themselves. Most have an inborn ear for music and can sing or play instruments while many are gifted with a knack for fine arts and sculpture. The Tiger's good taste in cultural pursuits extends to appearances as well. They are most likely to be good looking or at least well groomed and fashionable. While they would rarely follow the dictates of the fashion runway, you can count on the fact that their individual style would be highly becoming and appropriate to their personality.
www.futurescopes.com/chinese-astrology-zodiac-signs/tiger/8343/tiger-zodiac-sign-chinese-astrology
Added to

4 votes
Celebrities by Birthday
(31 lists)
list by rose77
Published 11 years, 5 months ago

1 comment