68

vote
7083 Views Share:
The Rules of Wedding Crashing
Sort by:
Showing

49

items
Honestly, I thought that 'Wedding Crashers' was a little bit disappointing. During the first 20 minutes, you see Owen Wilson and Vince Vaughn indeed wedding crashing and it is indeed awesomely funny. But then the movie becomes a rather standard romantic-comedy and then the rest of the movie has actually barely anything to do with wedding crashing. Too bad...
But if you're like me, fascinated by the whole concept of 'Wedding Crashing', check those rules !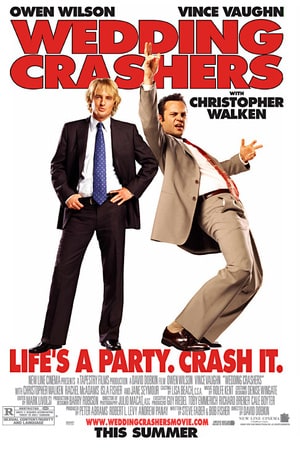 Source : IMDB
Added to

12 votes
My Movie Lists
(40 lists)
list by johanlefourbe
Published 10 years, 1 month ago

1 comment

5 votes
Favorite Lists
(9 lists)
list by LoveRival
Published 8 years, 6 months ago

2 comments

10 votes
Favorite Lists: The Kris Version
(26 lists)
list by Kristian
Published 11 years, 7 months ago

2 comments