Best Films of... (A List of Yearly Film Lists)
Sort by:
Showing

45

items
Decade:
Rating:
List Type:
||| Work in Progress |||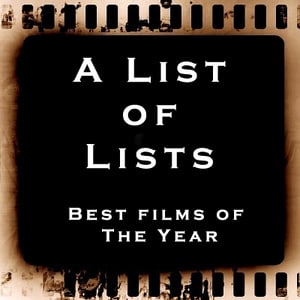 What is this list?
This is an attempt to consolidate some of the best films of the year lists made by various Listal Members.
What isn't this list?
This list is *not* list of favorite films.
Why create this list?
There are many 'best of year' list but clicking from one list to another can be confusing. The recommendation feature tends to show you other lists for that particular year. Hopefully this will give some diversity in film lists.
Why isn't my list here?
There is a good chance that it was never bookmarked or just hasn't been added yet.
Can I recommend a list?
Absolutely. Just leave a comment or send me a message.
This list is edited with the additional support of:
- johanlefourbe
Added to

22 votes
My Assorted Lists
(61 lists)
list by jaytoast
Published 11 years, 7 months ago

1 comment

30 votes
the giraffe's favorite lists
(65 lists)
list by the giraffe
Published 11 years, 9 months ago

8 comments