September Movie Journal - Xanadon't
Sort by:
Showing

28

items
Decade:
Rating:
List Type:

Add items to section
At the Movies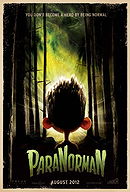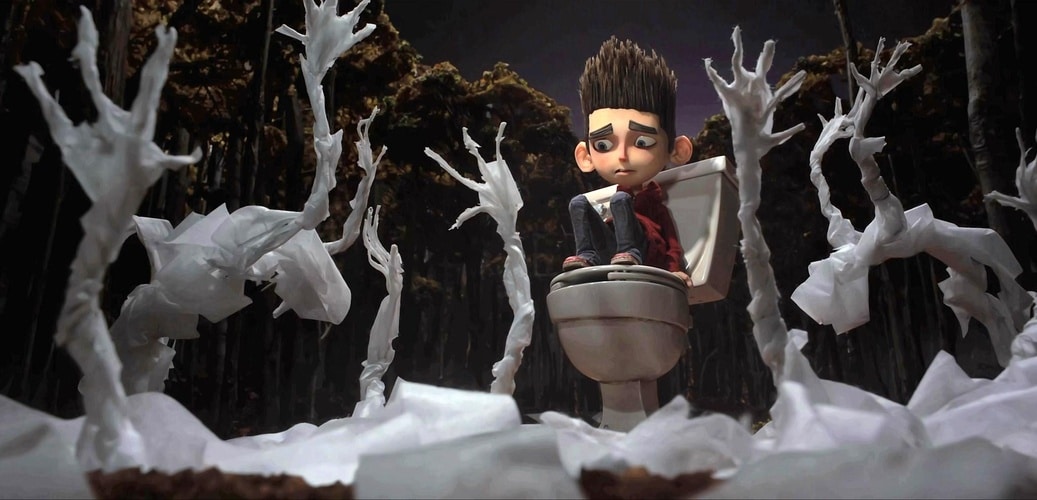 So far as I've been able to tell there simply hasn't been much at the cineplex (or art-house theaters, for that matter) lately that's stirred up much excitement for me. This is just as well, considering how busy I've been over the last few weeks, but finally I reached my breaking point and simply
had
to go out and see something. Thank heavens for this remarkable little "kids" movie- at once a visual treat and a clever and fun send-up to classic horror movies.
Really
ParaNorman
feels like a movie for adult horror fans, with the idea of entertaining children occurring now and then as an afterthought. In fact, only the brightest and most macabre-leaning kids under, oh, 12 or so, need apply.
Maybe the best thing about
ParaNorman
is the fact that it doesn't waste so much precious time reaching for laughs. Instead they most often occur naturally, shaped and delivered by the care and detail put into the character design, along with the often exceptional voice-acting at work. Oh yes, eventually the movie gets perhaps slightly too gooey and "moral of the story" on us, but not before treating viewers to one of the finer "big, loud, movie climax" sequences to come along in quite a while, be it animated or not.
I can't imagine Tim Burton's upcoming
Frankenweenie
will be half the movie this one is.
Xanadon't's rating: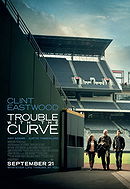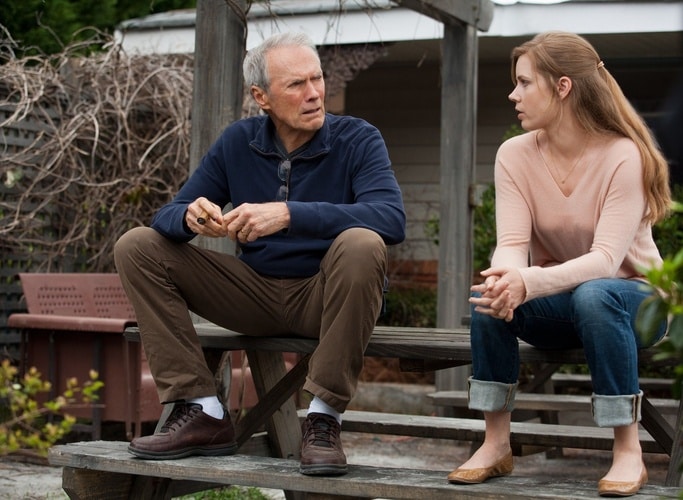 Bleh. What a mind-numbingly ordinary and terrifically bland movie. And I can't remember the last time my intelligence has been so insulted. Well, at least not from a film that actually offered some level of promise... some level of star-power. (Yeah sure we can all only take so much grumpy-ass, reactionary Clint. But Amy Adams, John Goodman. C'mon.) The plot unfolds in such a paint-by-numbers fashion that it was all I could do to keep my ass in the chair. There are no surprises here. There are no touches of individuality. If you think you know what any given character will say next, well, you're probably right. When you think you've figured out exactly what will happen, well yes, where the fuck else could such an unimaginatively directed film take us? Congratulations. We can all write for the movies too.
I thought that- just maybe- because this is the first film in nearly 20 years that Eastwood has starred in and didn't also direct that this meant perhaps the film would be something special. Perhaps he saw something extraordinary in the script. Maybe this unknown director has "future house-hold name" written all over him. Surely, between this reasoning and the personnel aboard the project, there would be something worthwhile happening here. Except there just isn't. There's nothing at all to recommend. The movie is devoid of anything meaningful or memorable or noteworthy.
Trouble With the Curve
makes last year's vastly overrated
Moneyball
look like a masterpiece. It takes a sub-mediocre movie to do that. Oh, and maybe I didn't mention, but Eastwood as a crotchety, stubborn--basically an insufferable dumbass--of an old man is fucking terrible all the way down the line. So bad, in fact, that it makes me wonder if
Gran Torino
- a film I
think
I like- didn't suck too.
Xanadon't's rating:


Add items to section
Recent Titles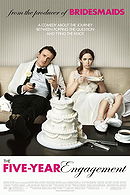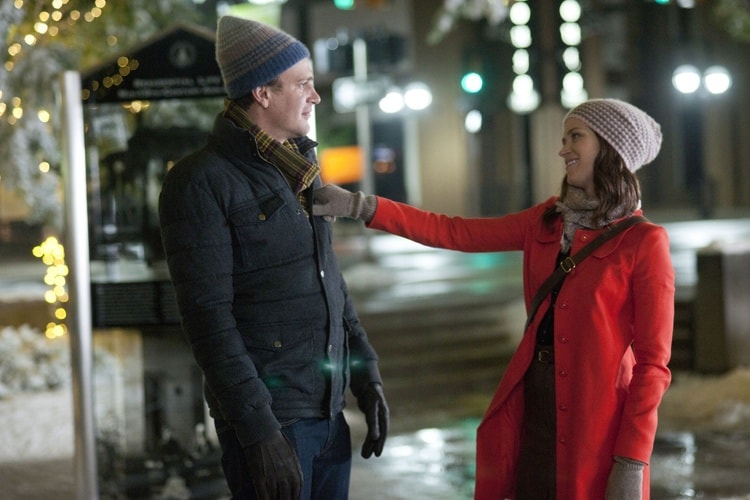 Ah yes. The 140 minute Rom-Com. What a terrible, terrible phenomenon. There's simply no excuse for it. And truth be told, with Jason Segel and Emily Blunt as the two leads, it was ultimately the one deciding factor against catching this in theaters.
Here's a movie that I'd say overstays its welcome, except I'm not sure how much of it was welcome to begin with. So much of the attempted humor here comes off as simply clumsy and awkward. Never has Jason Segel seemed so unfunny. So untalented. So un-anything-special. And while Emily Blunt is still able to charm just about anyone right out of their socks, she has so little support around her (whether it be from supporting actors or a script that never becomes anything more than barely workable) that eventually I simply resented her presence in a movie that probably would've otherwise been easier to just turn off. No, this was not good... not good at all.
Xanadon't's rating: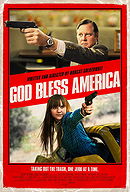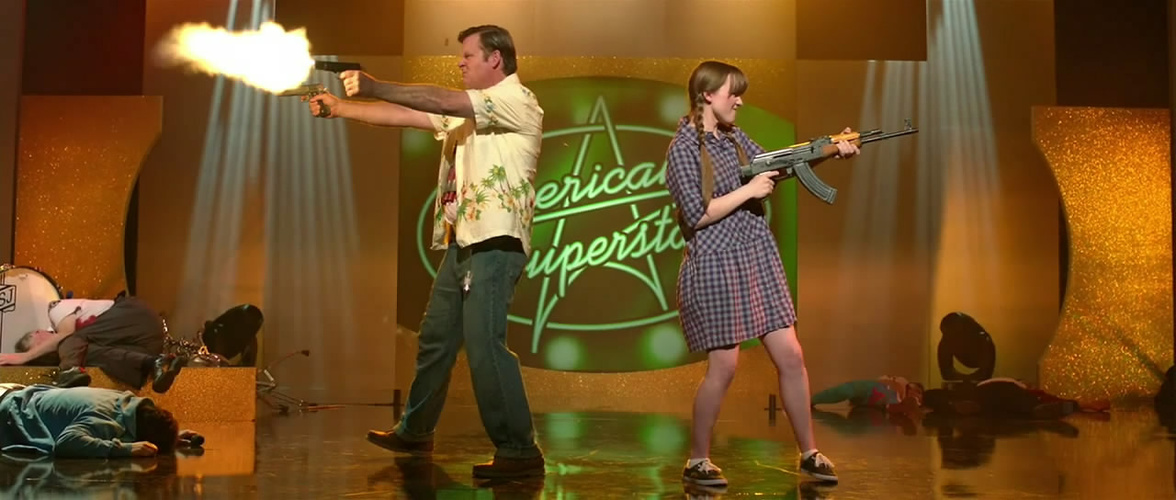 Having my hatred echoed as concerns a bunch of America's ridiculous fixations and wayward ideals is a fun enough way to pass the time. But ultimately it felt like something of an empty exercise. Still, the movie comes out swinging so hard that it's difficult to ignore.
Xanadon't's rating: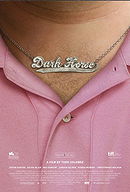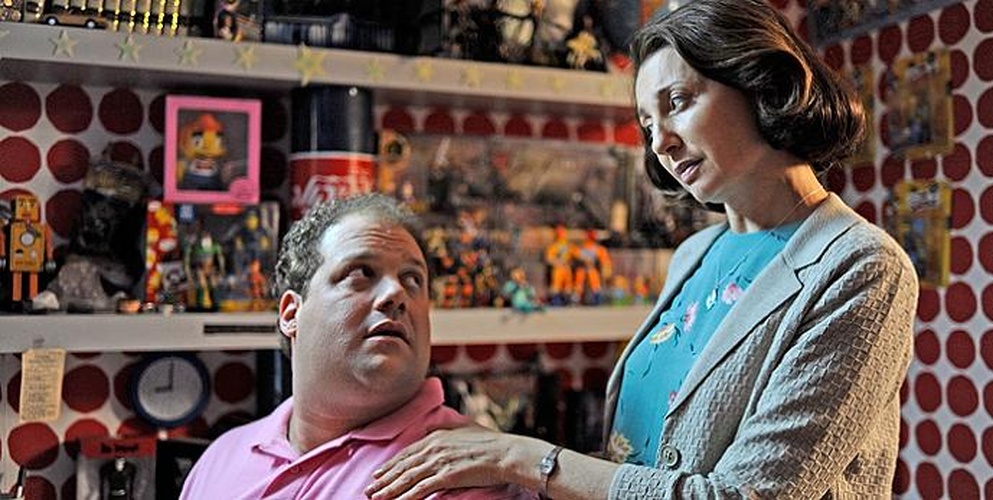 Todd Solondz has made a career out of making movies designed to make viewers uncomfortable, and while
Dark Horse
is ostensibly his tamest effort to date in terms of extreme, disturbing, or otherwise "out there" material, there's still plenty to be found in its characters and story to make viewers shake their heads, fists, or just quietly cringe on the inside.
Essentially this is a critique-- no-- lambasting of the 30-something male perpetual adolescent. I don't know where they found this guy but I spent a great deal of time wanting to wring his fat dumb-fuck neck.
This movie didn't bowl me over, but it quietly sneaks up on viewers and strikes me as something a shade or two more important than it would first appear. This all said, I still don't consider it essential viewing unless you have a vested interest in Solondz's work. Or if you love the idea of watching Christopher Walken walk around pissed off and frustrated in a terrible toupee. This has it's own built-in appeal, I know.
Xanadon't's rating:


Add items to section
Retro Titles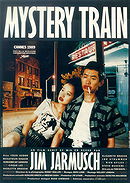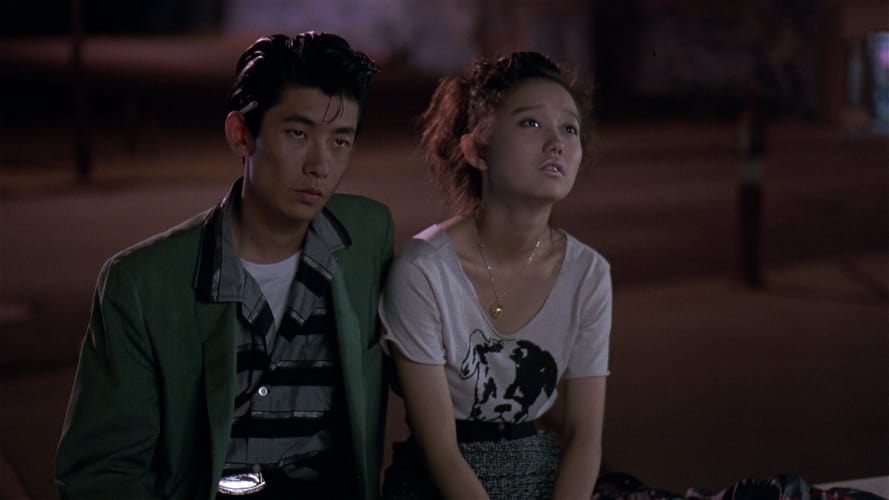 Well, I guess I can't absolutely love
all
of Jim Jarmusch's movies. Luckily there's still a bit of the overall feel here that has always endeared me to his work. It's just a bit more uneven and unable to strike the right notes with the remarkable consistency that he generally achieves. Also, the three separate story lines just never culminate into anything that ever feels special or quietly magical. So that's a let down.
Xanadon't's rating: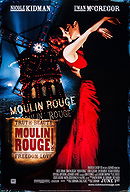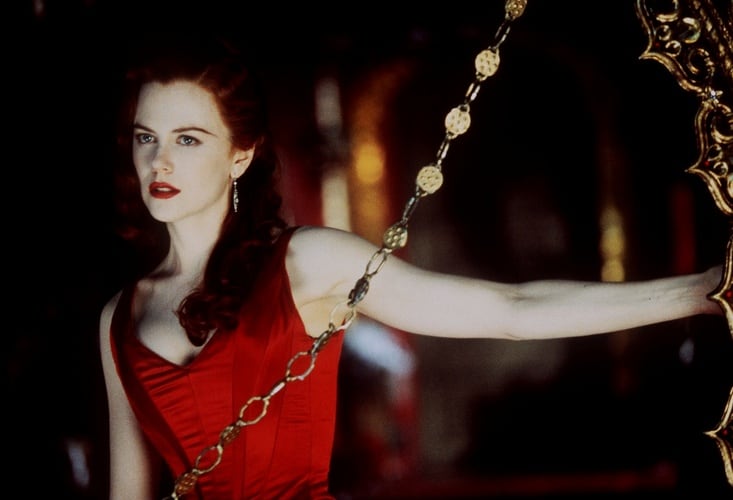 Whatever else you want to say about
Moulin Rouge
there's simply no denying that it's an ambitious, obscenely enthusiastic, and often awe-inspiring celebration of film as an artistic medium. This thing just rakes up one technical achievement after another into a big fucking pile and then tosses them into the air like a thousand million pieces of shimmering shining confetti. Holy fuck.
Okay, so there's plenty to admire going on. Unfortunately that doesn't mean it all came together in a way that suits my tastes. It's not that I hate musicals (I certainly don't). It's not that I especially object to overly self-aware movies that
know
they're doing something special. But you combine those things with just a bit too much Tasmanian Devil whirlwind editing and camera-work and a movie that, admit it, gets a bit too cute for its own good, and I eventually get at least a little bit weary of it all.
But no, don't listen to anyone that says
Moulin Rouge
is a shitty movie. They're just plain wrong.
Xanadon't's rating:

Add items to section
Classics Corner
Where I see what all the fuss is about...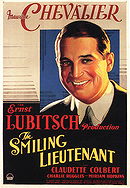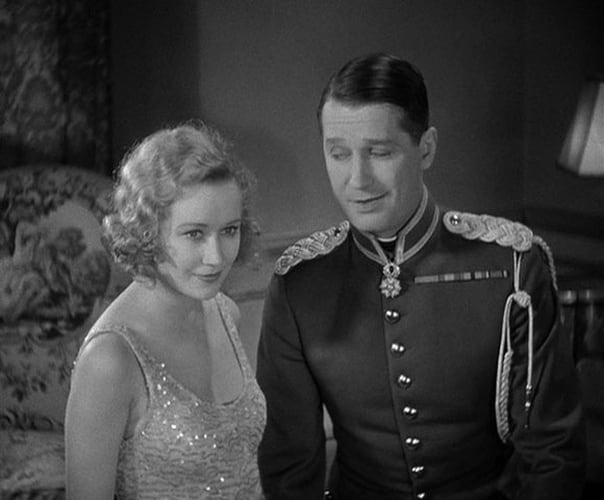 Pre-code Hollywood musical-comedy chalk full of fun, sexual innuendo, and class. I've never seen quite anything like it before but I'm happy to have given this one a chance.
This is somehow the first Ernst Lubitsch film I've ever seen, as well as the first time seeing Maurice Chevalier in a film. Just one of those reminders that there's SO MUCH good stuff to catch up on out there.
Xanadon't's rating:

Add items to section
Listal Group Project

Movie Exchange Program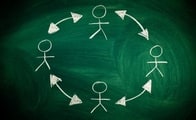 Round Two - Phase One/Two : From the giraffe's & jaytoast's Shelves

Add items to section
Assorted Horrors

Add items to section
Odds and Ends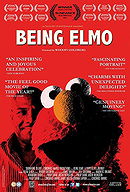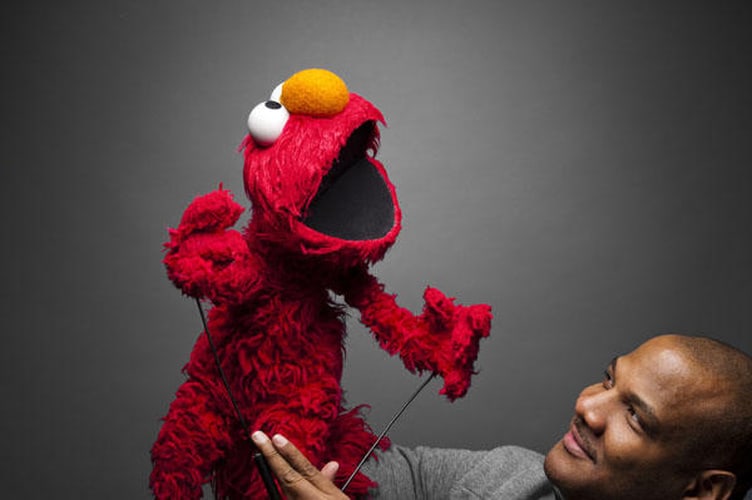 Watched this based on its high ratings from a couple of listal members whose opinions I've grown to trust.
This is a really interesting and surprisingly thorough documentary about how through great amounts of determination, skill, and good fortune one man turned his hobby/obsession into a world-wide phenomenon.
The documentary never quite "blew me away" or anything. But it kept me 100% engaged and I struggle to imagine what could've been done better.
Xanadon't's rating: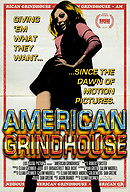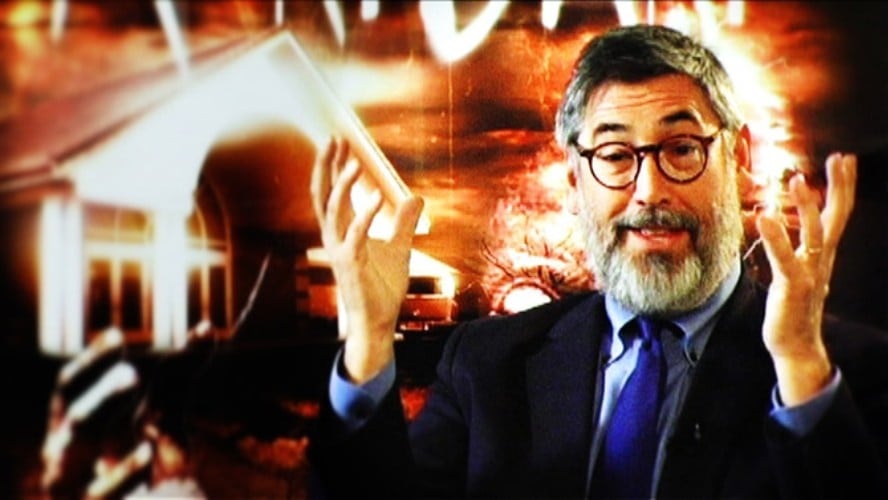 Some fun, candid, and often insightful commentary.
American Grindhouse
actually works quite well as a condensed history lesson, reaching all the way back to the beginnings of film. It's not the documentary I expected, and in this case, I think it's better for it.
Xanadon't's rating:


Add items to section
Revisits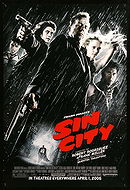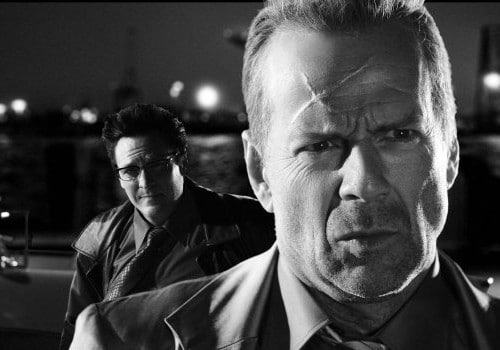 An exciting and fun piece of cinema, just as I remembered, but once again I felt the middle section (Clive Owen/Old Town girls) eventually pulls the experience down just a bit.
Xanadon't's rating: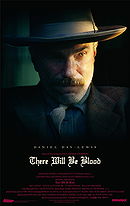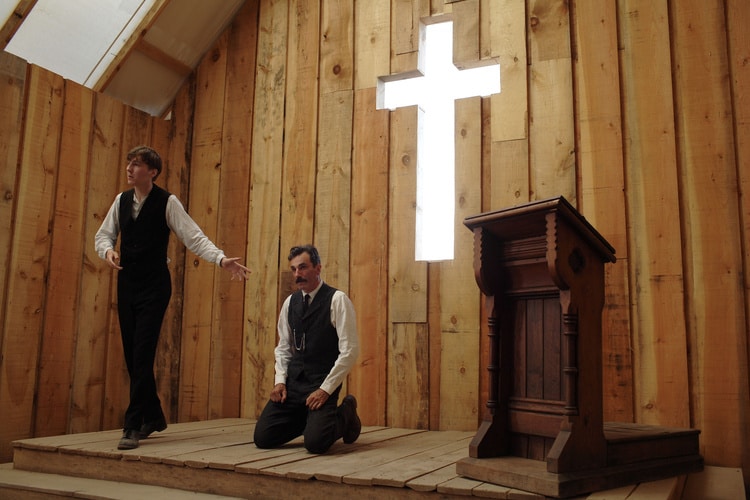 While I still don't love
There Will be Blood
as much as I'm supposed to, I do respect it much more after this viewing. It's a far more important film probably than I gave it credit for. And I couldn't keep Kubrick's masterpiece
The Shining
from coming to mind time and again while watching the film.
Xanadon't's rating: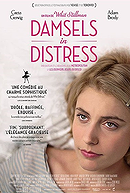 Xanadon't's rating:

Add items to section
Good Intentions
Okay, so very slow out of the gate this month, but I'm starting to make up a little bit of ground. Thus far a whole bunch of this month has been devoted to not watching movies and not hanging around listal. But we'll see how that plays out over the second half.
Added to
15 votes
Film Journal Archive, 2012 - Xanadon't
(12 lists)
list by Xanadon't
Published 10 years, 6 months ago

1 comment