6

vote
30 best voices of actors/singers i've heard!
Sort by:
Showing

31

items

Add items to section
Honorable Mention...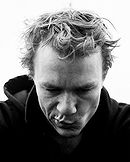 What Boris Karloff, Peter Lorre & Robert Mitchum were to the classic cinema, Heath Ledger is alone to this generation! Incredible devotion to his character and just an Oscar isn't enough! We need statues!

Heath is an icon for the now years what James Dean was to the yesteryears... R.I.P Heath Ledger!


Happy Vader's rating:

I know i've missed several, if not thousands, of people but these 30 i think have either unique or best vocals!

Don't get me wrong, i don't hate any voice but these 30 never seem to disappoint whether they are giving an interview, singing songs, accepting an oscar, quoting memorable lines in movies or simply babbling, these are some of the best voices i've heard!

I myself have a sort of a deep-baritone-type voice!
Added to