91

vote
11578 Views Share:
I Can't Decide! (Poll)
Person list created by TrekMedic
Sort by:
Showing 1-

25

of

57

Add items to section
Hot!

Add items to section
Limbo
These are the celebrities with a score of "0"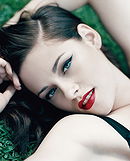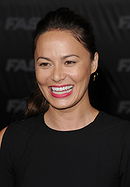 TrekMedic's rating:

Load more items (32 more in this list)
The Listal community seems to have divided opinions about the beauty or worthiness of some of the celebrities inhabiting the web, so...
Here are the VERY simple rules:

1 - Look at any of the celebrities to the left and comment "HOT" or "NOT"
2 - For every HOT vote, she will be awarded 1 point
3 - For every NOT vote, she will lose 1 point
4 - IF you want to throw another celebrity into the contest - GO FOR IT!

BTW - These people have names. Refer to them by NAME, not "number!"
Beginning in July, 2015 - any celebrity with a point differential of 25 or more votes will be retired, so please include a new suggestion each for "HOT" and "NOT" when you place your votes
Added to

16 votes
My Active Polls
(12 lists)
list by TrekMedic
Published 6 years, 7 months ago

1 comment


29 votes
The Tao of Olivia Munn
(44 lists)
list by TrekMedic
Published 7 years, 7 months ago

2 comments

42 votes
The Tao of Emma Stone
(37 lists)
list by TrekMedic
Published 7 years, 10 months ago

1 comment

10 votes
Mack's Favorite Lists
(25 lists)
list by Mack
Published 6 years ago

2 comments