81

vote
The Cast of the Hobbit Duology (Updated: 17/07/11)
Sort by:
Showing

37

items

Add items to section
Main Characters

Add items to section
Thorin's Company
With Rob Kazinsky's (Fili) withdrawal for personal reasons, a replacement has not yet been cast. Dean O'Gorman has joined the cast as Fili in his place.
In order:
Balin, Dwalin, Fili, Kili, Nori, Ori, Dori, Oin, Gloin, Bombur, Bifur & Bofur.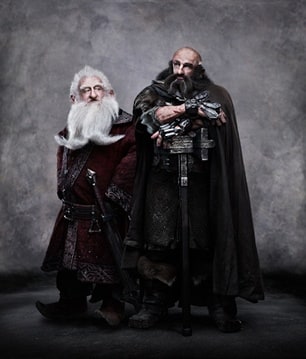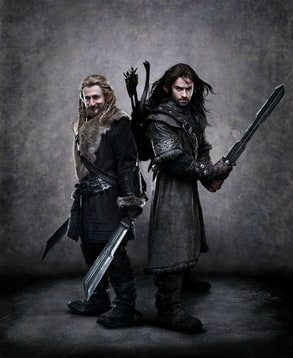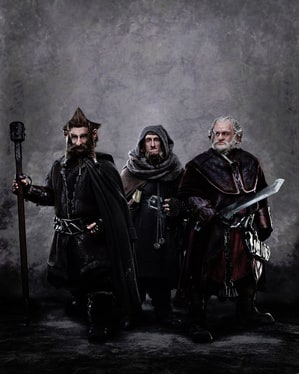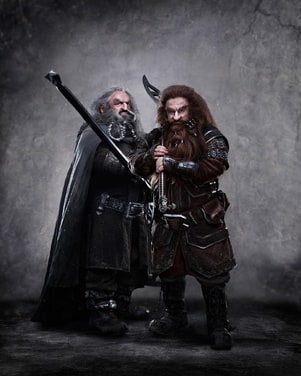 Add items to section
Supporting Cast
Update: Luke Evans has been cast as Bard the Bowman/Grim. Bard is the heir to the Kingdom of Dale which was devastated by Smaug during his initial attrocities.

Add items to section
Original Characters
This section contains characters specifically made for the film's expanded narrative & structure, and were not featured in either The Hobbit or The Lord of the Rings novels.

Update: Evangeline Lilly has been cast as an elven character called Tauriel.
Alfrid the Civil Servant
(Original Character)
Tauriel of Mirkwood
(Original Character)

Add items to section
Returning Cast
Returning from The Lord of the Rings Trilogy but were not in the Hobbit.

At this stage, all 5 actors are signed to reprise their roles. Saruman the White, Lady Galadrial, Legolas Greenleaf, Frodo Baggins and (Older) Bilbo Baggins respectively.

Add items to section
The Villains
Update: Benedict Cumberbatch who was rumoured to be part of the cast in my last update has been confirmed by Deadline Hollywood to be voicing Smaug the Magnificant, aswell as the Necromancer. Villain ++!!

Update: Barry Humphries has been cast as The Great Goblin, King under the Misty Mountains. He will be brought to life, much like Gollum, with motion capture technology.

Add items to section
Uncast
This section contains characters (mentioned in/seen in) the novel that have not yet been cast or have any rumours about who might play them.

Chances are some might be written out of the final story or be composed entirely of CGI or just won't have a speaking role at all.
Chief of the Wood-Elf Guard
Galion
Roac the Raven (voice)
The Old Thursh (voice)
Dáin II Ironfoot
Gwaihir, Lord of the Eagles (voice)

Bert, Tom and Bill (The Trolls)
Bolg
Chief of the Wolves (voice)
Sacksville-Bagginses

Add items to section
Slim Possibilities...
This is a list of other characters that may be added into the narrative.

Due to the stories expansion, this may include characters from the original Lord of the Rings trilogy that were alive during this era or my own speculative guesses on possible welcome additions!
Halbaron, 'Steward' of the Dúnedain
Lord Celeborn of Lothlorien
Glorfindel
Cirdan the Shipwright
Erestor
Elladan and Elrohir
Arwen
Estel (Aragorn, 10 years old)
Gimli, Son of Gloin
Drogo Baggins
Treebeard
Tom Bombadil
Goldberry

The Witch-King of Angmar
Khamûl
The Mouth of Sauron
You were expecting it and so was I; The Hobbit has started production and will hopefully be with us for Christmas
2012
and
2013
!
The Hobbit: An Expected Journey
The Hobbit: There and Back Again
At present, most of the principal cast has been decided but there are still minor and made-up roles up for grabs. With loads of speculation and rumours, there will likely be a lot of fuss as to who is genuinely confirmed for this epic duology.
The narrative has been expanded to include more explanation on background events.
- - Gandalf, for example, leaves Thorin's Company on a few ocassions to meet the White Council (the Wisest of the Free Peoples of Middle-Earth) and to coordinate an attack on the Fortress of Dol Guldur where the Necromancer is lurking. With these significant changes to the plot, new characters will be added in, some old and some entirely new!
- - Also, it has been stated, we will experience Bilbo's story as Frodo Baggins (his nephew, and central protagonist from The Lord of the Rings) reads through the Red Book of Westmarch. Also, the older Bilbo Baggins (Ian Holm reprising his role from LotR) will be part of these sequences.
My goal with this list is to update it as soon as casting news has been released. Feel free to point me in the direction of new sources of information regrading either of the Hobbit films.
I will be adding character biographies for the more significant characters and eventually pictures once they surface. In the mean time, hold tight!
Thanks guys. Keep in touch.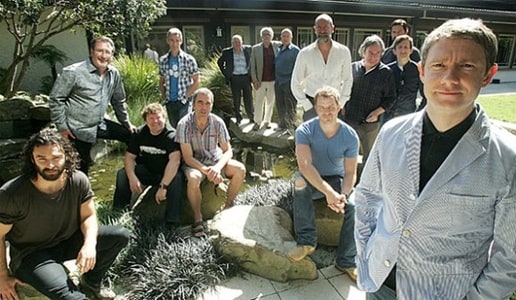 Added to
29 votes
Listal's Casting Lists
(105 lists)
list by matchbox
Published 7 years, 9 months ago

4 comments