26

vote
Movies the giraffe watched: August 2012
Sort by:
Showing

27

items
Decade:
Rating:
List Type:
The breakdown:
27 movies watched - 14 on DVD, 3 on cable, 9 via Netflix instant, and one in the theatre; of those 13 were first views, 14 re-watches, one of which was a documentary, one a stand-up performance, and they came from the following decades: '40s, '60s, '70s, '80s, '90s, '00s, & 2010s.
My main focus for the month was re-watching the films I'd shared via the
Movie Exchange Program
to compare notes with the Listalites I shared them with. Of those 5 films only one of them earned a less favorable rating than before which is pretty good I think. I also had 4 films from jaytoast's collection, most of which I really liked. We've dropped down from the previous 5 films to 3-4, so expect that section to be smaller the rest of the year. Aside from that I managed to watch about half of the films that left my IQ this month (the other half were films I don't necessarily NEED to watch & were therefore no big loss...though looking at my ratings for the films that I did watch it seems I could have let most of them go unwatched) and I finally managed to watch
Battle Royale
which had been put off for a few months.
The month began with a week-long vacation which resulted in my actually watching a few films on cable (something we don't have or want at home), though none were new-to-me films. Two weeks of sicknesses going through the house slightly affected my viewing habits as most nights I'd consider watching something only to decide sleeping would be better for me. Also I'm still successfully padding my numbers by introducing films to my daughter & watching them with her the first time she watches them. Tried 3 films for her this month & the last one became her new favorite. Never can tell what she'll latch on to. Oh yeah, and while I only made it to the theatre once all month
The Dark Knight Rises
proved to be well worth the trip.
Best movie for August:
Kung Fu Hustle
Best hidden gem:
The Rapture
/
No Man's Land
(tie)
Worst film:
Weird Science

Add items to section
Listal Group Project

Movie Exchange Program
See also this month's lists from:
Xanadon't
,
jaytoast
, and
phillydude

Add items to section
Big screen attractions
Films caught in a theatre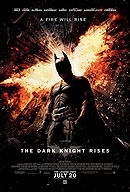 First viewing
- Aug. 13th


A.V. Club Review
A satisfying end to this trilogy, though not quite perfect. The romantic parts don't really work, but thankfully they're not given too much screen time. Also while I was mostly able to understand the dialogue there were times where I felt like subtitles would help (some of Bane's lines, plus the lines delivered amid chaos & explosions), which means I'll probably do better when I revisit it on DVD. But both those things were minor issues I felt, especially given how well the entire trilogy comes together as the film rolls along. I also feel a need to mention that this is the first time I've been impressed by Anne Hathaway, which makes me wonder if I've been unfairly ignoring the majority of her films up to now.
For more see the review I've linked to above.
the giraffe's rating:

Add items to section
Year-long series focus: The Marx Bros.
I've decided this year I want to re-watch all of the Marx Bros. movies in order. Since there's 12 of them total, that gives me one per month.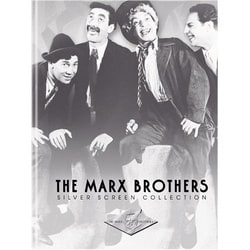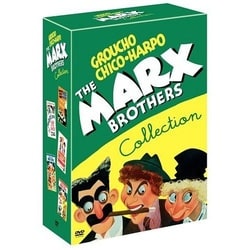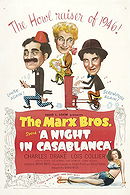 Re-watch
- Aug. 3rd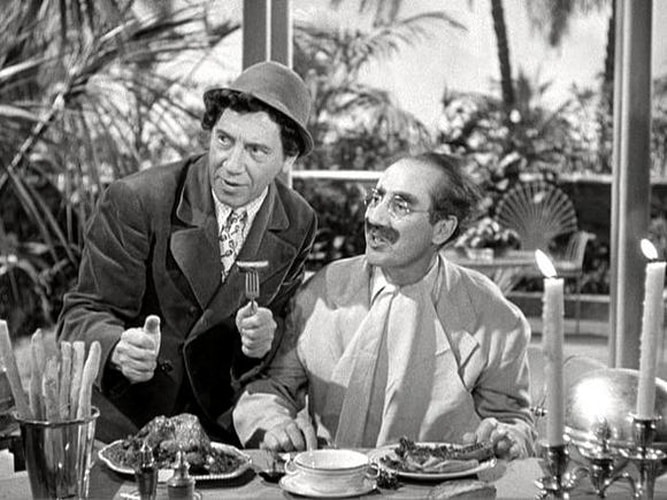 It appears I overrated this one (also I've deviated from the order here and watched their last film, oops). Like the films that precede it, there are plenty of memorable comedic moments to enjoy here: Harpo holding up a wall, the luggage-packing scene, the food taster bit, to name a few. But the plot is so strictly adhered to that the comedy almost takes a backseat to it, especially in the film's final moments. Fortunately the story is a decent one, but it's not exceptional. Also working in this film's favor is the lack of musical numbers which detracted from
A Day at the Races
, plus Chico & Harpo's musical interludes are properly worked into the film (funny to see Harpo go for help & stop to play the harp instead, leaving Groucho trapped in an elevator). Anyway, it's good, but not Great like I thought I'd remembered it being.
the giraffe's rating:


Add items to section
Netflix exorcisms
Films I watched before Netflix removed them from my IQ this month
Starting off this month with a week-long vacation & ending it with a pair of very important birthdays to celebrate, so this month may not be as productive. We'll see. My usual Movie Exchange Program section will be expanded this month, as I re-watch the films I shared with Xanadon't, jaytoast, and phillydude, as well as watch a trio of films from jaytoast's collection. Getting all those films watched will be my main goal for August.
See also:
the giraffe's lists for 2012
Added to

29 votes
the giraffe's movie lists guide
(188 lists)
list by the giraffe
Published 9 years, 10 months ago

2 comments

13 votes
the giraffe's lists for 2012
(18 lists)
list by the giraffe
Published 9 years, 5 months ago

2 comments