Dear Cinema Diary - Vol 3 E4 - April 2012
Sort by:
Showing 1-

50

of

63
Decade:
Rating:
List Type:

Add items to section
Odd Double Feature - 1
Watched April 19th 2012

I had sort of been avoiding watching both of these films but watching them back to back actually worked. I'm not a fan of musicals so "Dancer In The Dark" was a nice 'cure' for my experience with "An American In Paris".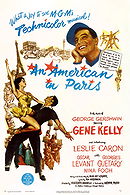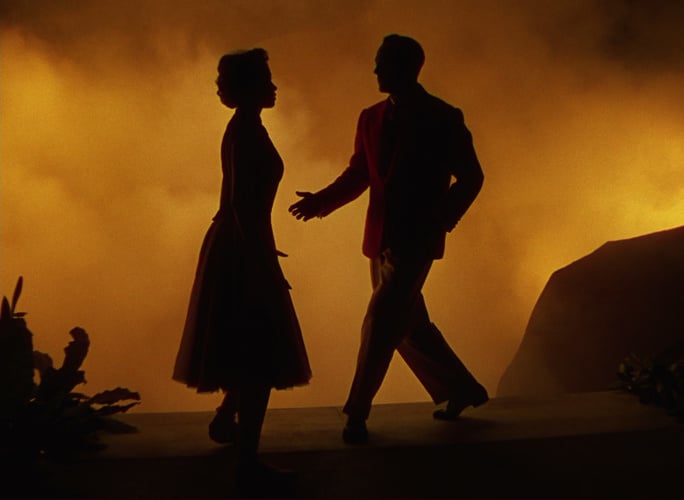 As I said before I'm not really a fan of musicals. Yet, another genre of film making that I avoid.
However, I can see how this film would be considered a classic and even an important film to watch. Much of the first half of the film the impromptu song-and-dance numbers fell at odd places. Yet, what I did find impressive was the casual and almost 'un choreographed' way some of those moments felt.
The last twenty minute not a word is spoken. That time is take up with a 17-minute dance sequence dedicated to famous painters. This can be pretty rough for someone who avoids musicals. There is also a previous orchestra dream sequence (no sing or dancing) that again was 'interesting' but strange.
The worst aspect for me was the 'love story' that made me just want to start banging my head against the wall praying for this film to finally end.
After the film finished I felt like I had just sat through a very long and less entertaining version of
The Lawrence Welk Show
.
So, if you love the ballet or the symphony and yes... musicals then of course this film is a must-see. If your like me and prefer the opera... don't make this the first musical you watch.
jaytoast's rating: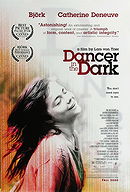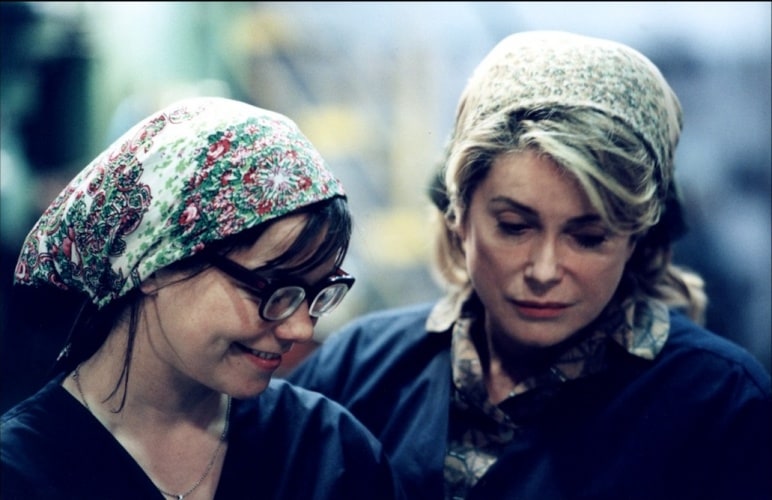 Review by AgentLexi

I think I would have overlooked some important elements to the previous film if I hadn't watch this dark gem right afterwards.
There are a few moments that 'could have been a bit better' but for the most part this was pure magic. Yes, this is a very dark and depressing film. Yet, some how didn't feel wholly satirical with the musical aspect. An absolutely amazing cast. David Morse and Peter Stormare were wonderful to see in a musical.
I'm even left with perhaps a better appreciation for the genre of 'the musical' but I'll be taking baby steps before I venture back into the genre.
jaytoast's rating:

Add items to section
Odd Double Feature - 2
Watched April 20th 2012

After so much praise for "Lars and The Real Girl" I was surprised to see that Craig Gillespie directed the remake of "Fright Night". The films don't really work together as a 'director's showcase' but I will be curious to see what films he directs in the future.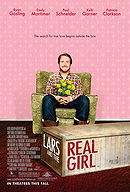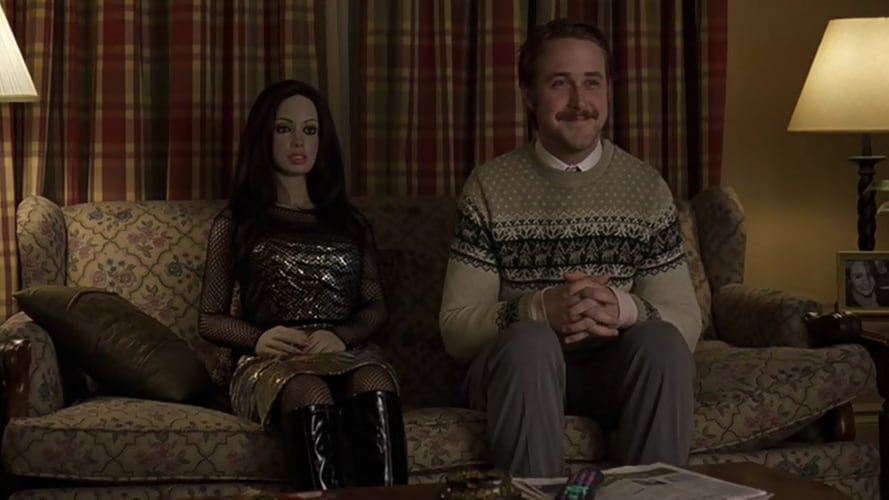 There is a strange fantasy-world aspect to the town where Lars lives. Which is fine as this film isn't really trying to depict 'real life'. Instead is an intresting story of how a delusion (mental illness) can be a powerful element of change and growth for the individual and those around him. So... yes... a very sweet film that surprised me... or should I now stop being surprised by films with Ryan Gosling.
jaytoast's rating: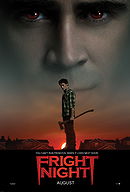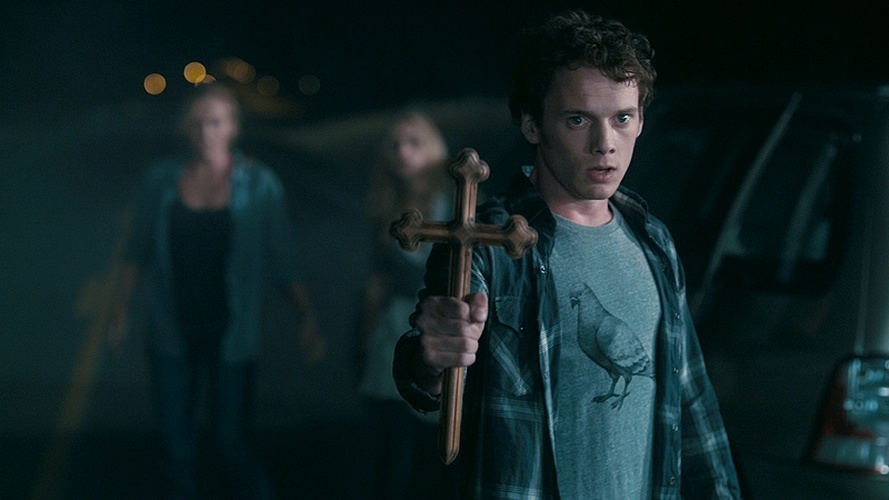 Review by PvtCaboose91

I'm glad that the remake of the film didn't attempt to capture the quirky charm of the first film. Instead gives the film a mildly different charm and vampires that are in fact scary!
jaytoast's rating:


Add items to section
Odd Double Feature - 3
Watched April 23rd 2012

Watching these films back to back really wasn't the best idea. Violent borderline black comedy with violent intense drama. Just really glad that I had been avoiding eating red meat for a little while now.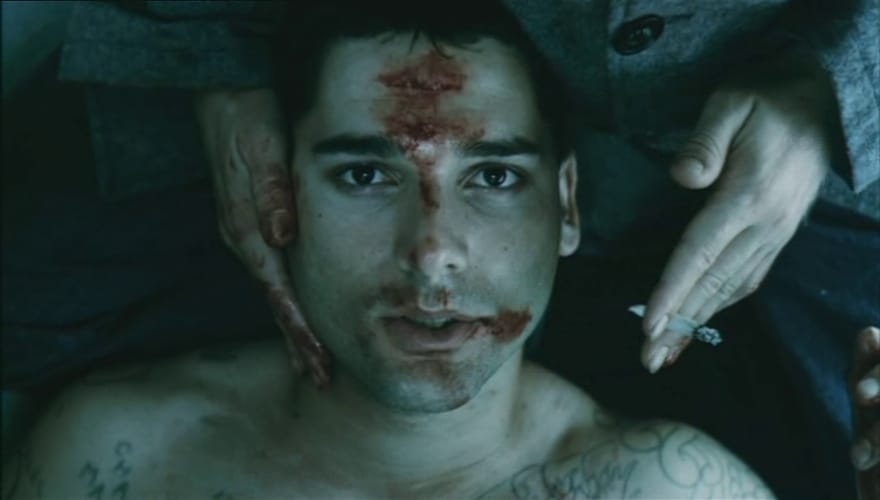 Info
Chopper tells the intense story of Mark "Chopper" Read, a legendary criminal who wrote his autobiography while serving a jail sentence in prison. His book, "From the Inside", upon which the film is based, was a best-seller.
This is a violent and strange film. Sort of glad that I watched "Animal Kingdom" before this film as both deal with the Australian criminal world. Both films are considered black comedies... that doesn't underscore the brutality or bleak elements.
jaytoast's rating: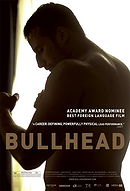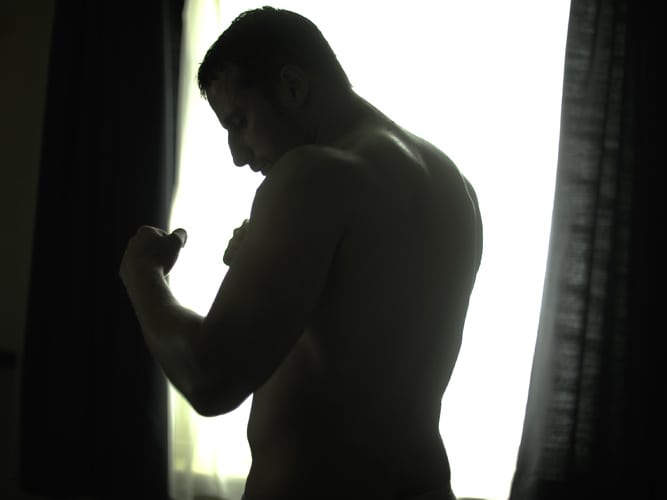 Well, the only reason that I can think that this film *didn't* win the Oscar Foreign Language is that it was a pretty brutal film to sit through. I think having the film center on the criminal world of hormones and beef was a unique aspect that I hadn't really seen done before. Ah but that is just the arena that surrounds this dark and intense film.
jaytoast's rating:

Add items to section
Double Feature - 4
A Night with Peter Weir ~ April 26th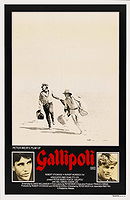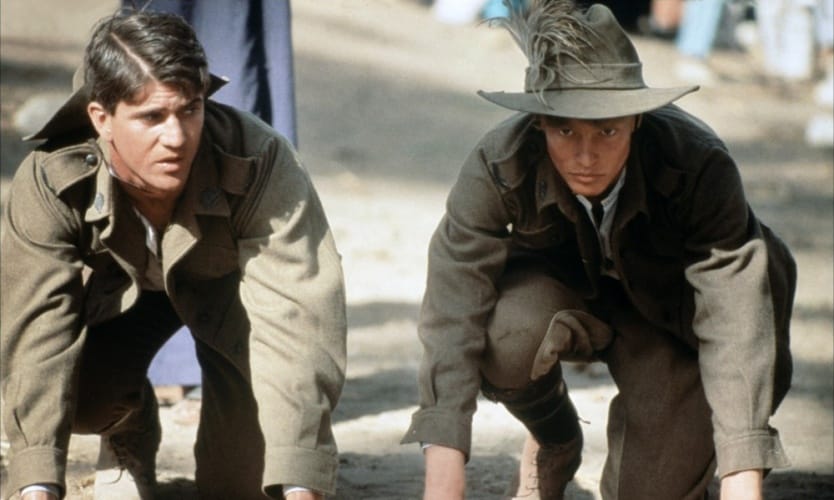 If you are wondering, no "Mel Gibson" is not the 'star' of this film but is one of the primary characters. The character Frank Dunne (Mel) is introduced later and works to balance the other primary character Archy Hamilton.
I loved this film as it centered on two primary characters, one youthful and good nature and the other a little older and more pragmatic. Giving us not just two views on Australia's involvement in "The Great War" but also two views on the world around them.
This isn't the typical 'war film' and it isn't even till well past the first hour mark that the characters arrive to where fighting is actually taking place. This is one of Peter Weir's finest films. There are a few moments where the soundtrack score is dreadful '80's techno' but they are minor and do little to mar the film as a whole.
jaytoast's rating: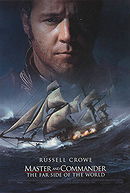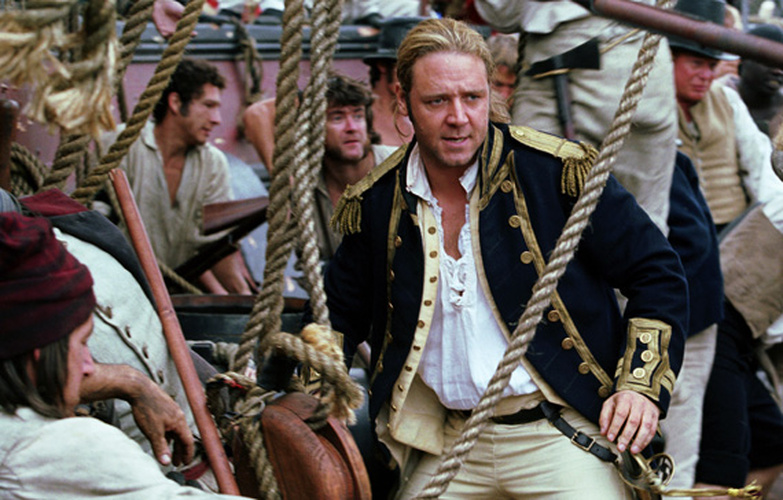 Meh, ships... fighting... at least it wasn't one of the "Pirates of the Caribbean" films. The cinematography and technical achievements are great to watch. Still, this film perhaps is best saved for those who have read the books.
jaytoast's rating:


Add items to section
Double Feature - 5
Saturday Matinee with Walter Salles ~ April 28th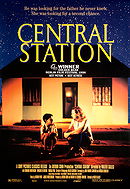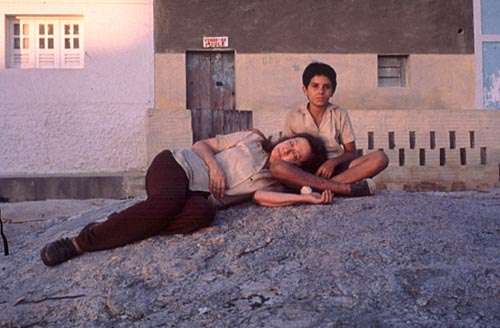 A hard yet touching film. It was so nice to watch a film set in Brazil and wasn't a crime/action/thriller.
jaytoast's rating: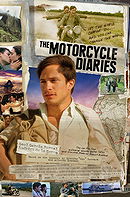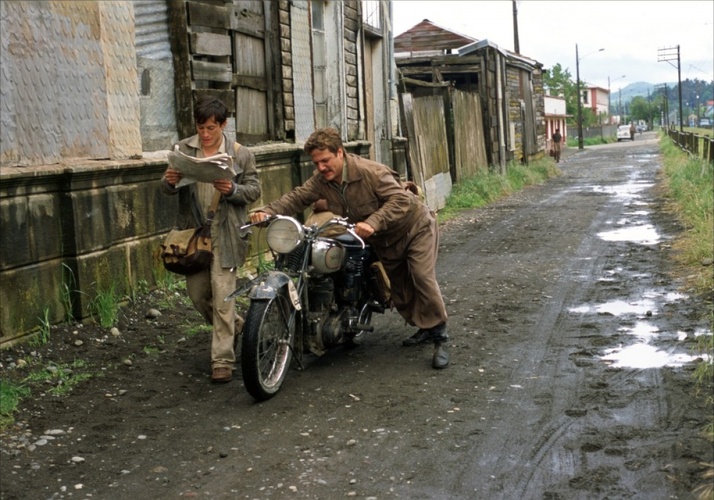 Yep, figured if I was going to watch one Walter Salles film might as well catch up on an old favorite. So, while this was my second viewing, it is still a beautiful and fascinating film.
jaytoast's rating:

Add items to section
Top Picks...


Add items to section
Foreign Language...

Add items to section
Classic Picks...


Add items to section
LGBT Theme...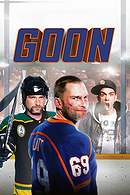 Three stars from Mr Ebert not bad...
External Review @ Reoger Ebert
First, to answer your question... "What is this film doing in LGBT?" Well, last month the NHL started a campaign to end homophobia in professional sports and have to say I'm very impressed. Read more here:
NHL Stars Support LGBT Athletes
So, was looking for a good hockey film to watch that wasn't "The Mighty Ducks". This was actually the perfect choice. Seann William Scott plays the character Doug Glatt a Jewish man with a gay brother and who's only skill in life seems to be his fists. The characters are vulgar, strange and each uniquely flawed. I like the simple message that if your good at something, work at it and do that. Not everyone aims to be rocket scientists.
jaytoast's rating: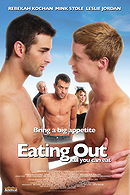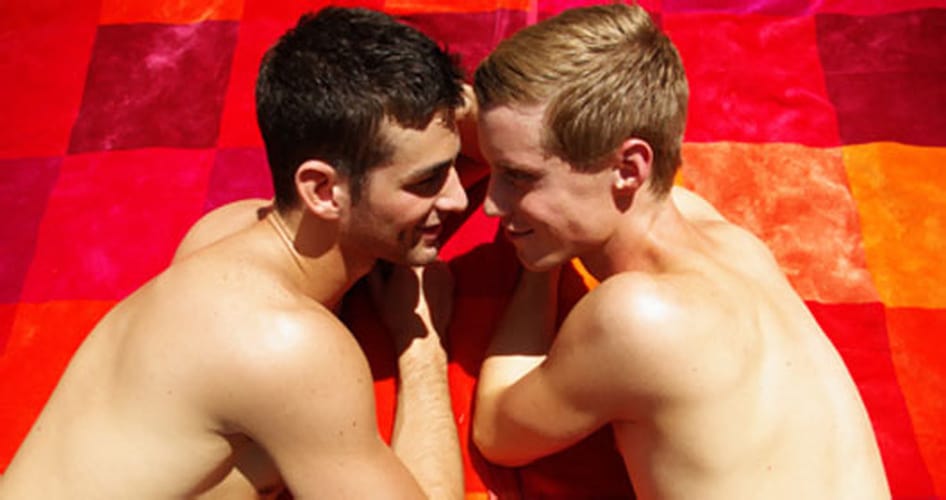 Ah, actually not sure how to rate this. It wasn't horrible especially for yet another entry into the "Eating Out" franchise. If you have seen the first two films... you might as well drink the rest of your cool-aid.
However, even with some seriously 'preachy' moments, this is pure silly fluff. Cute, sweet yet... harmless and easily forgettable. Perhaps a film best left to the bargain bins but not a total disaster.
jaytoast's rating:


Add items to section
Movie Exchange Program

Movie Exchange Program
This are my choice of picks from Xanadon't package that arrived this month. I will save "Lady Vengance" for next month as I watch the first two films from the trilogy. Yep... I am *way too* concerned about watching films in order :P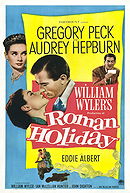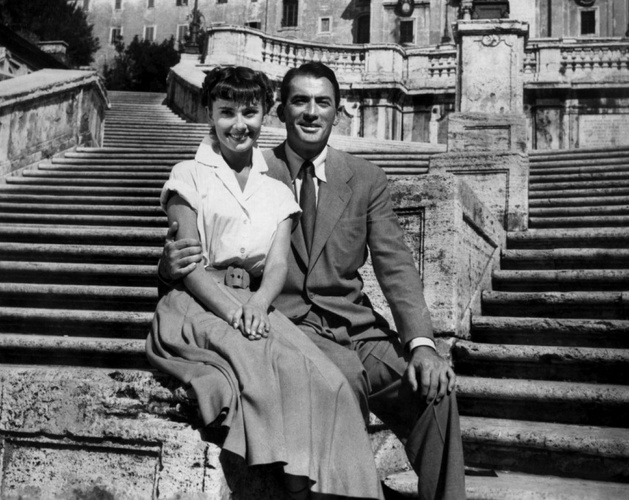 Wow, really put off watching this film too long and is now one of the films I consider 'a film to watch before you watch anything else'. Far too many films have made reference to this film and for a good reason. It is a stunning film and Audrey Hepburn and Gregory Peck are amazing together.
So, an extra big thanks to Xanadon't for including this film in the Exchange program.
jaytoast's rating: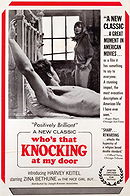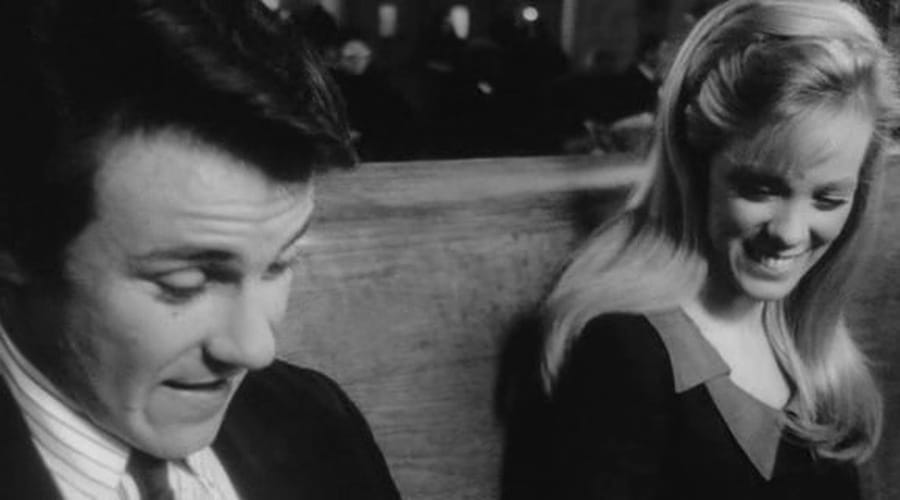 I have the highest respect for Martin Scorsese, tho not always some of his films. There are quiet a few film references made throughout the film. This coupled with the blending of several different types of montages and editing techniques... that felt distracting. In that I was more aware of the film then the actual story or what might be happening. As a film about film I think it works on a certain level but as a narrative story it got a little confusing.
Ha! Of course many directors would mimic his style later so... this is a film I'll be mulling over. Which thankfully I have some time before I need to send it off to the giraffe, so I can always watch it again.
jaytoast's rating:

Add items to section
Horror Films...

Load more items (13 more in this list)
Cinema Diary for 2012
The Year of The Dragon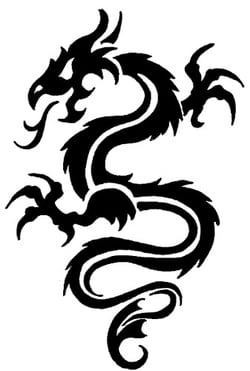 This is a scrapbook of ideas, impressions and information about the movies I watch. It is basic, rough and raw in an effort to expand my personal viewing experiences. This is a creative exercise not a critical one. I hope you enjoy.
Other Diary Entires:
Dear Cinema Diary - May 2012
Dear Cinema Diary - April 2012
Dear Cinema Diary - March 2012
Dear Cinema Diary - February 2012
Dear Cinema Diary - Jan 2012
Diary Entries for 2011

October thru December
|
September
|
August
|
July
|
January
Diary Entries for 2010

December
|
November
|
October
|
September
|
August
|
July
Added to

8 votes
My Film Diary Index
(28 lists)
list by jaytoast
Published 11 years, 5 months ago

3 comments