March Movie Journal - Xanadon't
Sort by:
Showing

26

items
Decade:
Rating:
List Type:

Add items to section
Recent Titles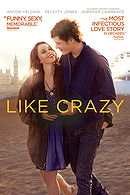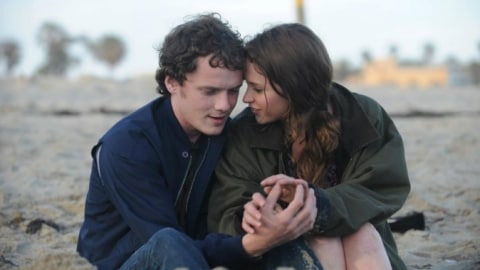 Redbox Rental
When a plinky-plunky piano driven montage showed up only 6 minutes into the film, I very nearly turned it off. It's okay that I didn't. But if I had, that would have been okay too.
For anyone who simply can't enjoy a romance film unless it has a half dozen or so airport goodbyes and as many time-lapse/precious memory montages, then this might be right up your alley. But if you want a film that's confident enough in its vision and storytelling to truly say something, probably look elsewhere.
It's not that the movie is terrible, because it's not. And it's really not, somehow, as unoriginal as I've made it sound. There are some quietly strong moments sprinkled throughout its reels that hint toward the fresh and observant movie this could possibly have become. And the performances from our two young lead actors suited me well enough. But there's just too much standing in the way of my ability to sympathize or engage with the emotional crises put to film. (Not least of which involves the suggestion that we're supposed to feel simply terrible about just how darn unfair the student-visa rules can be. I just
can't believe
there are actually consequences for violating them! Imagine!)
Still, I was all set to give this movie a slightly higher rating, but then... shittiest ending to come along in a good while.
Xanadon't's rating:

Netflix Instant
I've arrived at the opinion that the found-footage gimmick-turned-guarantee of profit has long overstayed its welcome. The horror genre has enough in the way of embarrassing trends to contend with as is. Can we please return to a time when there was a premium placed on professional craftsmanship, writing, character development, and performance? Now sure, there's a financial risk for studios backing a project that actually costs upwards of a million bucks to make. But it's one of those "high risk, high reward" matters.
Grave Encounters
is actually among the better found footage titles, so the fact that it still managed to leave a bitter taste is why I'm so bent out of shape about this. The clever enough set-up and a couple of decent scares just aren't enough to pull it out of the dreadful trappings inherent to this style of film-making. I'll admit that I enjoyed the premise of the film and the way the characters switch in and out of character for the benefit of the television production that they're working on. The movie endeared itself to me with a playful attitude about all of this, and even a wink regarding its own approach. Trouble is, I'm still talking set-up here, and eventually we arrive at a place where we all damn well hope a good horror film gets made. It doesn't.
Now there are a couple neat little turn of events that take place (some irreconcilable with anything that makes much sense at all, even by implied horror movie rules). And part of me wants to applaud the creators for at least attempting to raise the film above the normal story-scope for a movie of its stripe. But even the most tolerant and forgiving approach to the movie left me with the fact that it all adds up to nothing noteworthy.
Xanadon't's rating: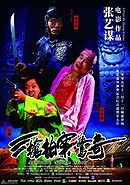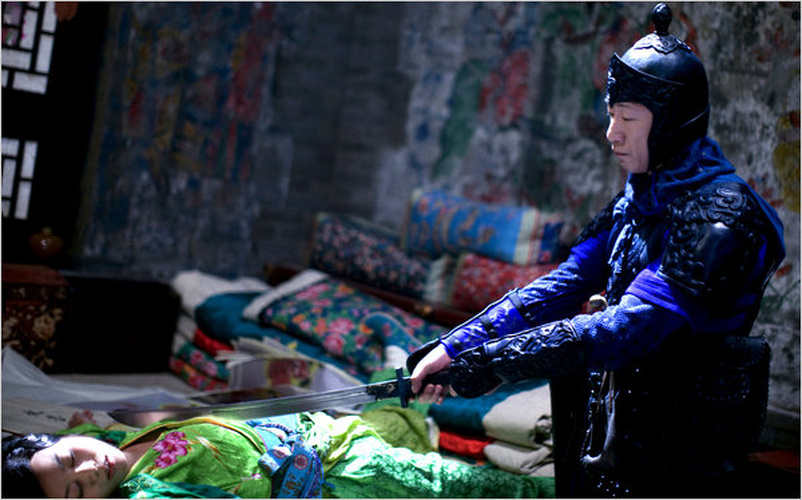 Netflix Mail
Inspired by
Blood Simple
, the neo-noir that jump-started the Coen Brother's career, this is one of those rare movies that actually gets worse the more it settles into its purpose.
The first third of the film is a lot of fun as it establishes time, place, and character. We're presented with a vividly colorful world in where the bright and dazzling scenery filled with sunset drenched cliffs and vivid blue sky-scapes are only outdone by the costume department. And there's a crazy cool, noodle-making scene (think pizza tossing meets Kung Fu) that had me wondering just what the hell kind of movie this was going to shape up to be.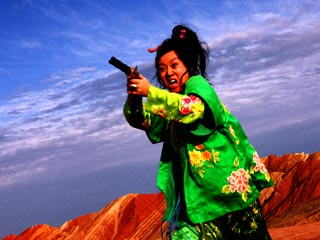 Unfortunately, as the story (and frame) darkens, the movie never exchanges its early vibrant energy for the sultry, brooding, dark, and dangerous energy that all good noirs ought to have. Instead we have a lifeless, paint-by-numbers treatment of the genre in which characters scurry about, be-seized by the emotions the plot dictates that they wear, but never fully owning them. Simple scenes designed to move plot from Point A to Point B, are stretched to intolerable lengths at times, as the film-makers evidently confuse slow and dull for suspense and intrigue. Yeah, a few of these scenes strung together one after another midway through the film really tested my interest. In fact, my interest never recovered.
Xanadon't's rating:


Add items to section
Retro Picks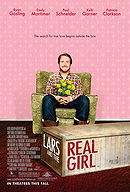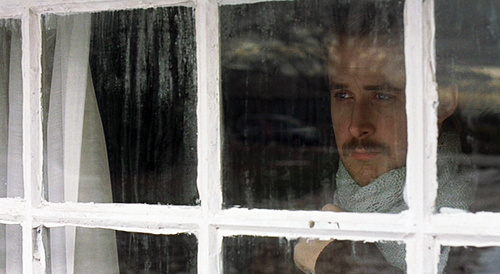 On Loan
Courageous in its own self-conviction. This thing could've gone wrong a million different ways, but the filmmakers were brave and sensible enough to play it straight. And talented enough to lend the proceedings and large dose of earnest humanity and sensitive meditation on its characters and subjects.
The movie didn't blow me away or change my life. But it did surprise me. And while I personally feel that there's a bit too much rose-colored-glasses, warm and fuzzy naivety going on to turn it into something that truly spoke to me, I don't have any difficulty seeing why some people LOVE this film as much as they do.
Xanadon't's rating: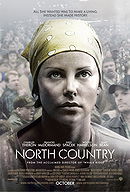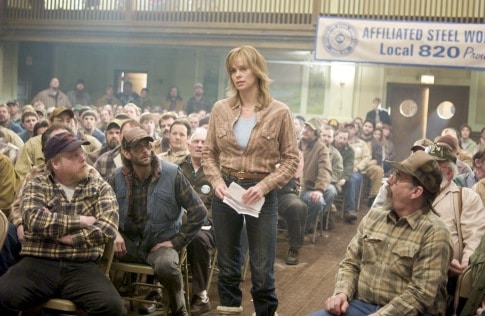 Ah yes, one of those "inspired by a true story" movies. Well, this happens to be a fairly solid one, featuring a number of fairly solid performances. It doesn't do anything poorly, but it doesn't do anything exceptionally well either. The events unfold more or less the way we expect at every given turn. It contains all the requisite "how terrible" moments. So, you know, it's a fine movie. Just not one I much liked. Perhaps the fashionable thing, or the PC thing to do with a movie like this is offer up whatever praise I can muster but really I didn't feel much excitement (or much of anything else) toward the whole affair.
Xanadon't's rating:


Add items to section
Criterion Collection Releases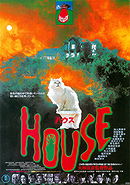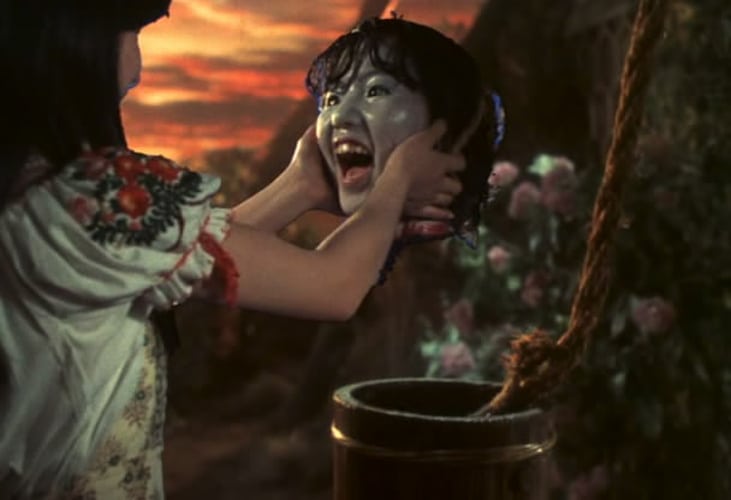 Netflix Mail
There's simply nothing quite like it. Not that I've seen, anyway.
This Japanese art-house horror film with a flair for the comic and the surreal is like a fairytale on acid crossed with a fever-induced nightmare. And yet, it's remarkably easy to watch- and enjoy.
The bonus materials were interesting and it's really a point of wonder and fascination learning about how this movie ever got made in the first place. It very nearly didn't, and I think that would've been a shame.
Special thanks to the giraffe for bringing this movie to my attention!
Xanadon't's rating: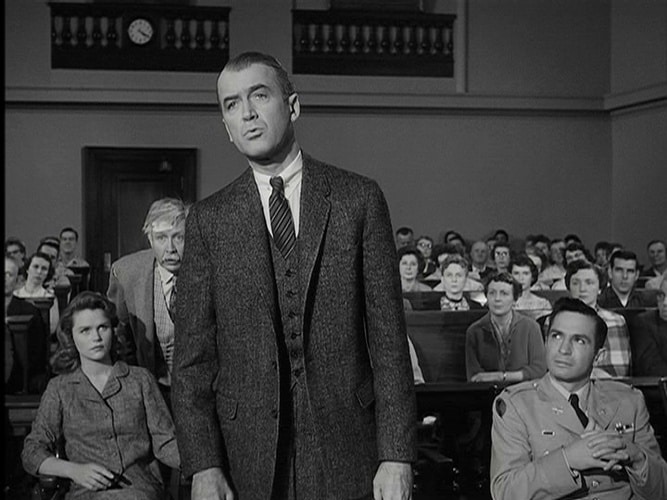 Video Store Rental
For a film that runs something like 2hr 40 minutes, this movie- perhaps the most essential of all court-room dramas- runs along at a surprisingly brisk pace (though the second half, or "courtroom half" could've stood a bit of editing here and there).
I certainly haven't exhausted Jimmy Stewart's back-catalog or anything, but I think some of his finest work is captured in this film. It's worth watching for his performance alone, though most will find plenty else to enjoy. Actually, every performance here is first-rate. Well, except for the guy playing the judge. (There's an interesting reason for this, explained in the special features). Luckily, his character is so damn agreeable and pleasant to watch, we're able to forgive it, even if it
does
distract here and there.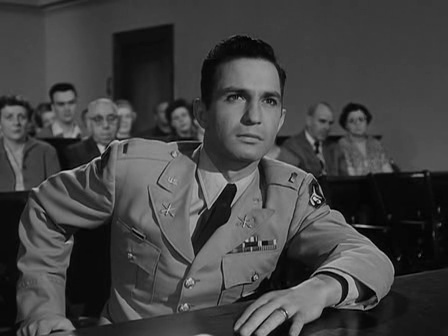 The opening scenes and the entire set-up leading toward the courtroom scenes had me completely and utterly absorbed. Otto Preminger presents this story (in plain, overtly controversial language for the time) in the striking scenery of small fishing-town Michigan. He evokes a fluid and confident style with the camera, and one which demands skillful performances from his actors. Skill is certainly what he got. Clearly I need to visit some of this man's other films. Once inside the courtroom, there are several fantastic exchanges that take place between the performers. Unfortunately the film's handling of humor/drama is a little bit uneven, and one or two of the characters are short-changed for the benefit of our hero, Jimmy Stewart. But even so, there's plenty here to admire and it never feels dated or out of touch with modern audiences' sensibilities.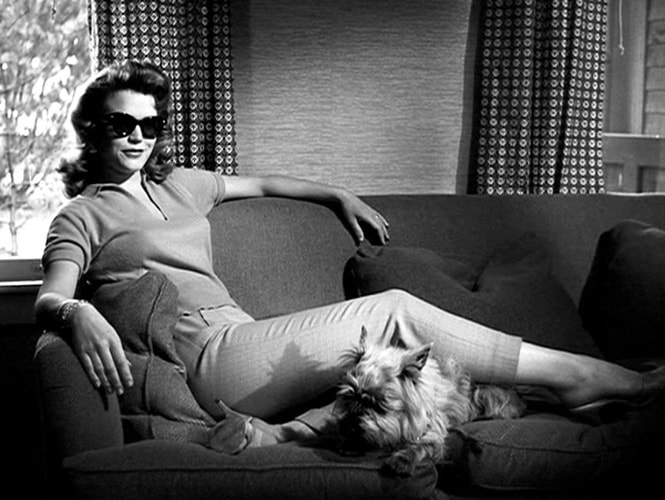 Add to all of this a dazzling score by Duke Ellington, and there's simply too much to recommend to overlook it any longer.
Xanadon't's rating:


Add items to section
Documentary of the Month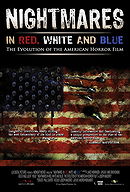 Netflix Instant

The ex-English Major in me couldn't help but grin with pleasure at the sometimes absurd leaps in ideas going on here.

But even if some of that doesn't work as well for you (and I wouldn't blame you) this is nonetheless a pretty damn informative documentary about the evolution of horror movies and horror movie audiences. I was particularly happy to discover that it reaches all the way back to horror's very beginnings.
Xanadon't's rating:


Add items to section
Mission Aborted
Didn't/Couldn't stick with it, usually because it was lousy, but maybe I just fell asleep.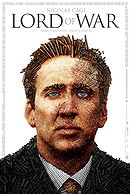 20 minutes was enough to tell me that that no amount of well-intended politics can make up for line after line of "hip" "edgy" self-congratulatory shit-dialogue. And while Nicolas Cage has some strengths, extended voice-over narration isn't among them. Especially when his soliloquies are comprised of that awesome writing I mentioned. Needless to say, by the time Jared Leto shows up it was all I could do to try to take him seriously as a Hollywood actor for 30 seconds, after which I promptly returned to my standard attitude of wanting to punch him in the face.

Anyway, despite it's bloated IMDb rating, I'm just not convinced that I'm missing anything anywhere close to essential.

Add items to section
Listal Group Project

Movie Exchange Program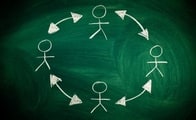 Phase One: From the giraffe's Shelves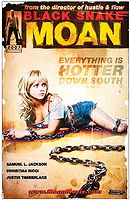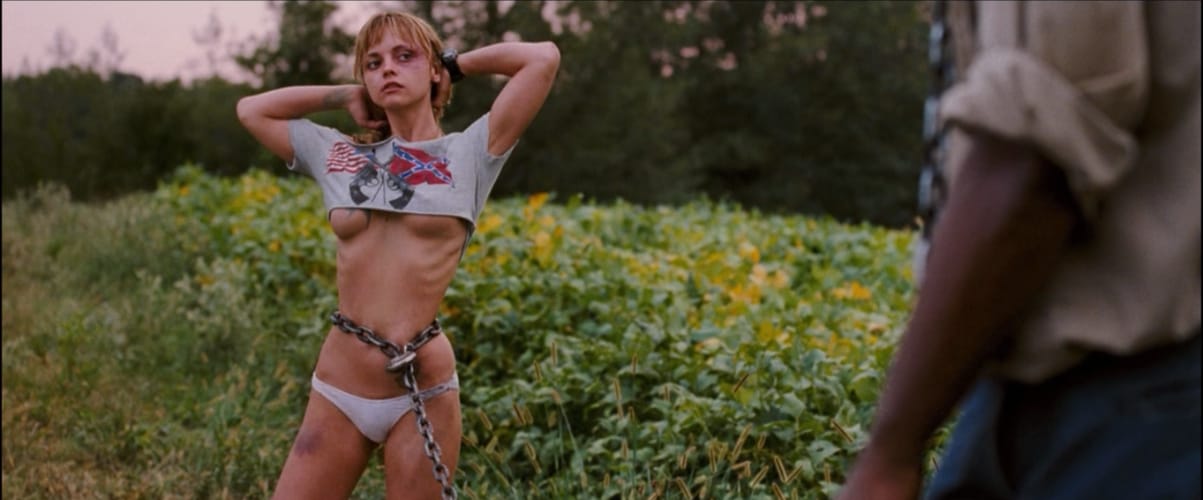 When
Black Snake Moan
first released I silently wrote it off as some ill-conceived mish-mash of a modern exploitation film meets over-hyped genre-bender preying on audiences' insatiable appetite for all things "sensational" and "post-Tarantino". The stubborn side of me still insists that I was
partially
right. But it's a far smaller part than I'd have ever guessed, and even the slightest amount of accuracy one can find in that statement doesn't do the film justice, anyway.
Yes,
Black Snake Moan
is something of an oddity, and really it's still difficult to pin down precisely
who
they made this movie for. But then again, a movie made for
everyone
is generally a movie made for
no one
in particular. The first 45 minutes or so of my experience with the film was one of the oddest in recent memory, so "up and down" I was with the film in general. Certain things would really strike me, only to have something else come along that had me worried it would all come apart and that I'd spend the rest of the film racked by disappointed bemusement. But then, once again, something else would come along to lift me right back into a fascinated consideration of the film.
By the end I had no choice but to give way to the film's ability to combine the audacious and scandalous with the touching and heart-felt. Certain aspects continued to feel a bit uneven now and then, but well-drawn characters backed by terrific performances (and Christina Ricci's performance here is one of scorching fearlessness) made the film a very satisfying watch.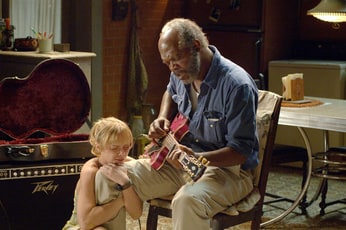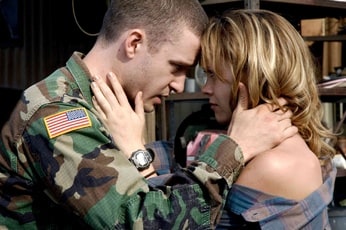 The director displays enough unique and promising vision here that I'm now interested to catch up with his debut,
Hustle and Flow
.
Xanadon't's rating: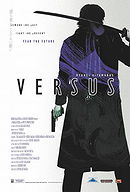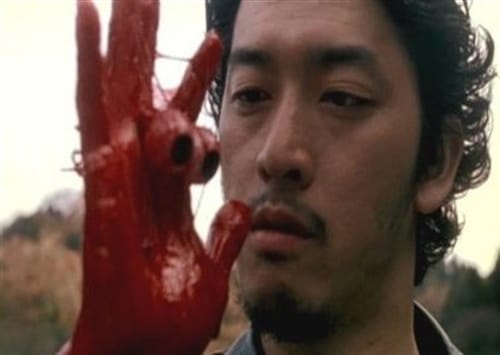 In one sense, I'm surprised I didn't enjoy this film more. In another, my less than passing grade reflects a truth I'm beginning to learn about myself, and that is: I do not, by and large, like action films all that much. And while
Versus
bends genres quite a bit (where else can you get zombies
and
samurais
and
mobsters
and
portals that link different worlds all in the same movie?) at the end of the day, this is largely an "Action" film that relies heavily on extended action sequences. There's not a whole lot of depth in the way of storytelling, which is fine, but add the fact that I could never really connect with any of the characters and, well, it wasn't long before I found myself a bit bored.
The movie was made on a rather miniscule budget and a certain amount of appreciation ought to be extended to the director for attempting (and sometimes succeeding) to make up in style what he lacked in funds. There are some nice choices being made insofar as camera work and the like goes. But at other times I felt like the director (or perhaps cinematographer or director of photography or
somebody
) was simply too much of a distracting presence, as "conscious decisions in style" began piling up one after another. Probably the biggest indication of the small budget at work is felt from the unremarkable location in which the vast majority of the film is shot. Most of the time we're looking at a nondescript wooded area that is supposed to pass as the intriguing and mystical sounding "Forest of Resurrection". Well, it's a forest I guess. But it ain't much to look at.
Now, all this said, I fully expect most people to have a better time with the film than I did. And there's certainly something to be said for the terrific "skull tunnel" shot. In fact the whole scene with the bright red haired dude was pretty awesome.
Xanadon't's rating: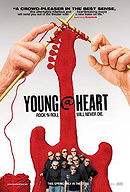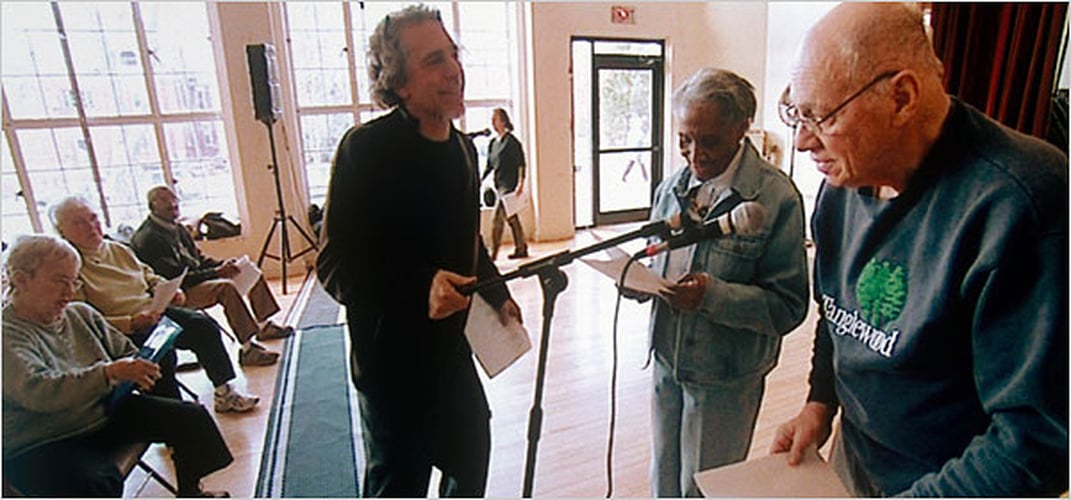 Definitely felt this was a case of the story
itself
being altogether better than the
telling
of the story. In other words, I wish the subject and people at the heart of this movie were given a better documentary than
Young @ Heart
actually is. I thought it was at its best when the filmmakers were trying to do the least. There are some real flashes of touching and compelling humanity, and the film is noteworthy primarily for its wonderfully real and memorable major players.
One of my major complaints has to do with the narration which too often ranged from overly obvious to casually trite to downright unnecessary. Also, while I can see where the makers might mistakenly think that they needed additional sources of amusement, but for the most part I felt that the goofy, woefully contrived music video clips disrupted the spirit of the film- not to mention felt... faintly disingenuous.
Luckily the movie is never sunk by its flaws, thanks to the sheer buoyancy at work in the spirits and personalities of its senior citizens who provide viewers so much to think about regarding the subjects of aging, death, dying, and, maybe especially, living. And all without ever overstating anything. It's just a shame that our BBC-esque narrator couldn't stay in tune with them.
Xanadon't's rating:


Add items to section
At the Movies
Movies I caught on the big screen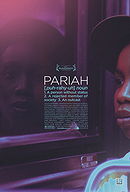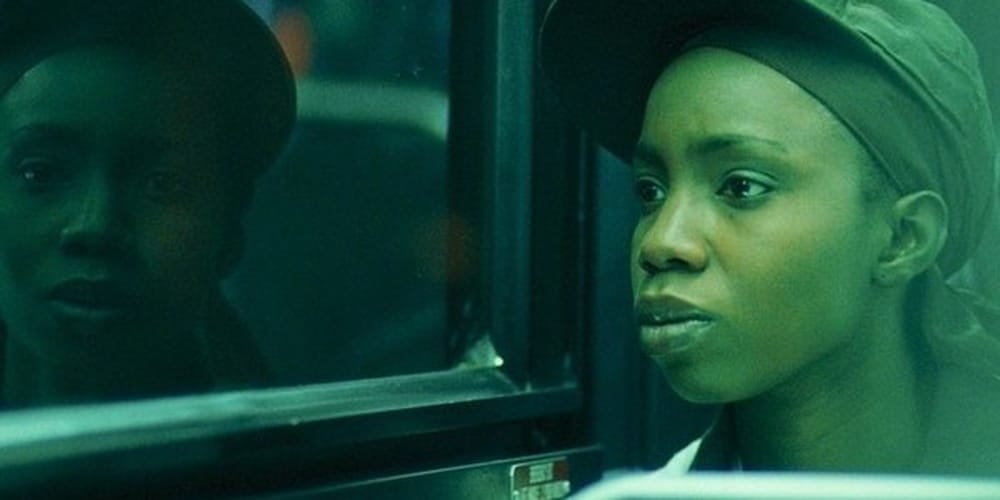 Intensely personal without ever feeling self-consumed. A remarkable debut effort that handles moments of gritty reality with grace, dignity, and an authentic feel. Pariah deserves a much wider audience than it's ever likely to get.
*Don't think it's ever happened before, but I'm the
first
person on listal to watch/rate this movie! And la-dee-da, yes, I do feel special.
Xanadon't's rating: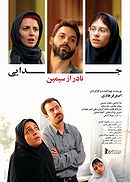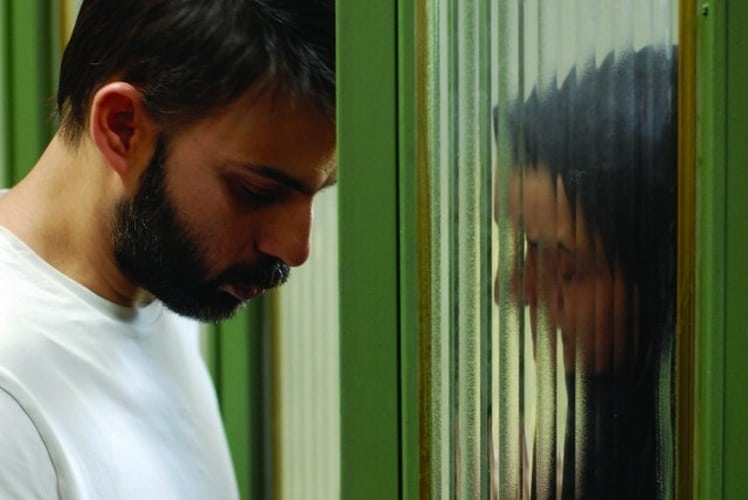 One of the best screenplays to come around in recent years, and one that provides tremendous fascination within the story, while also providing ample room to wrestle with myriad Big Ideas. This is an important movie and one that truly excited me in the way it demonstrates the amount of social and political gravitas the film art-form is capable of providing. See it when you get the chance!
Check out the full review by lotr23 here: www.listal.com/viewentry/1866492
Xanadon't's rating:

Add items to section
Rewatched

Add items to section
Good Intentions
A highly suspect road-map of my future
Okay, well took me a bit longer than usual to get this list up and running. Hopefully now that I've shifted things into gear I can keep cruising along unimpeded. Hope you all enjoy.
Added to
15 votes
Film Journal Archive, 2012 - Xanadon't
(12 lists)
list by Xanadon't
Published 10 years, 6 months ago

1 comment