21

vote
Movies the giraffe watched: March 2012
Sort by:
Showing

15

items
Decade:
Rating:
List Type:
The breakdown:
15 films watched in all: 9 via Netflix instant, 1 via dailymotion.com, and 5 on DVD (2 from my collection, 3 from jaytoast's collection). Of those 11 were first views with 4 re-watches, one of those a short film & I hit the following decades: 30s, 70s, 80s, 2000s, and 2010s.
Real life interfered with my usual viewing habits, or else I might have hit 20 films this month. Without a monthly focus I let Netflix's removal schedule largely dictate what I watched & made sure to get my ongoing projects taken care of outside of that. As usual the good films outweighed the bad & I managed to finish everything I attempted to watch unlike the previous 2 months.
This month saw the end of part 1 of the
Movie Exchange Program
as I wrapped up the films from jaytoast's collection. He definitely provided me with some worthwhile films that I otherwise wouldn't have seen, one of which I can definitely say is a new favorite. All but one I feel are worth at least one re-watch & would recommend to others, so I'm very pleased with how the project has gone so far. The next 2 months I'll be watching 5 films from phillydude's collection & I've seen none of them before so I'm sure the trend of watching films I wouldn't usually watch will continue. Looking forward to that.
Plus next month looks like a lighter month on Netflix exorcisms right now, so hopefully that will allow me to focus on other films & successfully get them watched.
Best film for March:
Das Experiment
Best hidden gem:
The United Monster Talent Agency
and/or
Brainstorm
Avoid at all costs:
Basket Case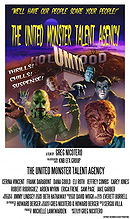 the giraffe's rating: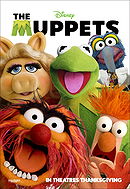 Re-watch
- March 28th


Review by JxSxPx
I've spent the first few months of 2012 watching the first 3 seasons of
The Muppet Show
with my daughter, who despite her lack of understanding of much of what's going on in the show (she just turned 19 months old) absolutely adores it. I hadn't watched the show since my childhood, so I've been falling in love with it all over again myself. And having reacquainted myself with the series I love this movie a bit more than I did when I last watched it in the theatre.
I still think Chris Cooper's rap is lame though.
the giraffe's rating:
Re-watch
- March 28th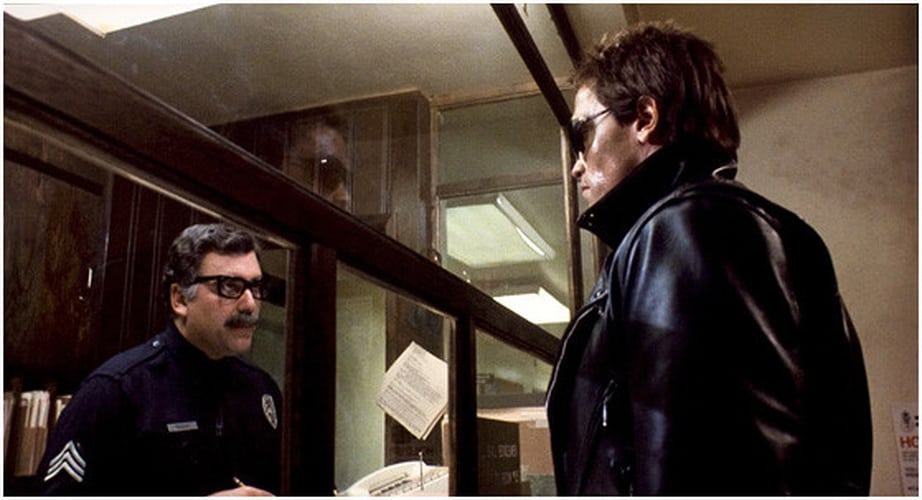 Still the same film I've always remembered, and I suppose the fact that so much of it remains embedded in my mind is worth my bumping it up from an 8 to a 9. It still falls short of thrilling me as much as it does others, but it's still solidly entertaining albeit rather dated as more time passes.
Currently streaming on Netflix
the giraffe's rating:

Add items to section
Listal Group Project

Movie Exchange Program
See also this month's lists from:
jaytoast
,
phillydude
, and
Xanadon't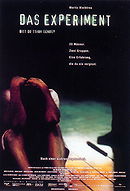 First viewing
- March 20th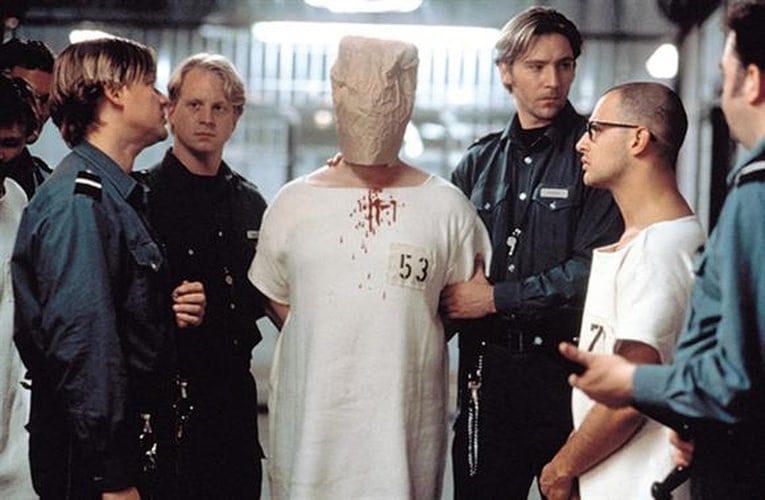 A brilliant fictionalized version of the events of the Stanford Prison Experiment, and thus a thought-provoking exploration of how humans will behave under stressful conditions in close quarters. The entire cast gives perfect performances, and the various technical aspects impress as well when you're not completely submerged in the story & events. It's not often I leave my couch & move closer to the TV during a film's final moments in excitement & anticipation of what's to come.
A big thanks is due to jaytoast for including this among the films he sent, because it sure wasn't on my radar.
the giraffe's rating:

First viewing
- March 21st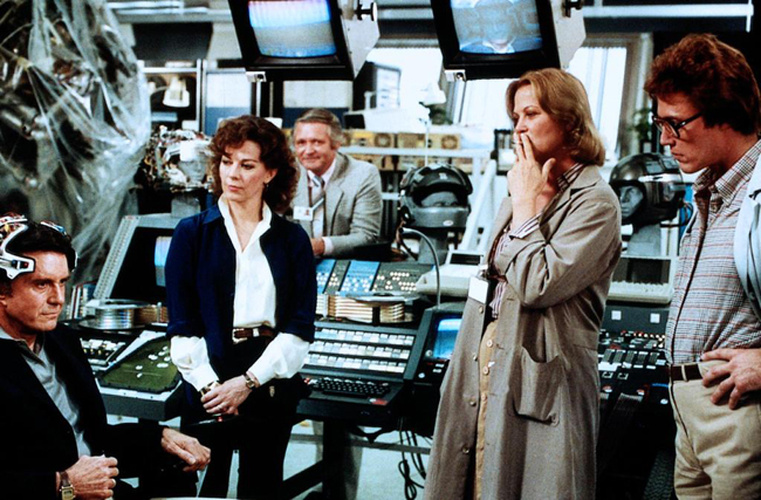 Yet another movie that's proof that the government will ruin anything that's potentially fun for the rest of us. Also proof of the dangers of taking scientific explorations too far. It's solidly entertaining though, with a strong cast & some excellent visuals for its time.
I especially enjoyed watching the robots wreak havoc in the lab.
Not a new favorite, but definitely worth checking out.
the giraffe's rating: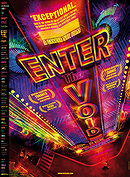 First viewing
- March 27th/28th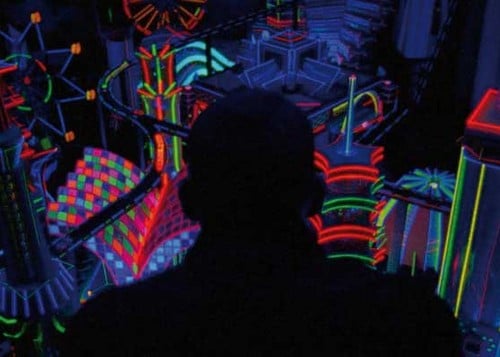 Rather a mixed bag here. On the one hand I was very impressed by the technical aspects of the film, even if they did try my patience over time. The opening credits should probably come with a warning for those prone to epileptic seizures, and if you're one of those who can't handle first-person video games due to a tendency toward motion sickness this film may not be for you either. Fortunately I fall into neither category, so I was mostly OK with the way the film is shot.
Early on you're told where the film is headed & the film admirably accomplishes an exploration of the after-life as detailed in a book discussed by the characters. There's just enough interesting going on to keep you watching, but eventually it drags on far longer than necessary & devolves into drawn-out attempts to be subversive (or perhaps offensive, depending on your sensibilities). Much of it gets repetitive after a while too, which only helped to reinforce my conclusion that the film could be edited down by an hour & have accomplished the same thing more effectively.
Had the emotional side of the film ever managed to connect with me I might be more willing to rate this one higher, and I'd almost give it another point out of admiration of the technical side of the film. But unfortunately my growing disinterest & pleas for the film to end already speak louder to me & thus it gets a 6 rather than a 7.
Currently streaming on Netflix
(in case you want to check it out there...obviously I watched the DVD)
the giraffe's rating:

Add items to section
Double feature: Car Horror night
I hadn't heard of either of these films until I saw Duel on the big screen last year. Prior to that film they showed trailers for both of these, which makes sense considering they're both influenced to some degree by Duel. Don't expect either to be as good though...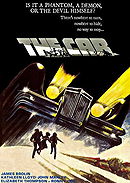 First viewing
- March 7th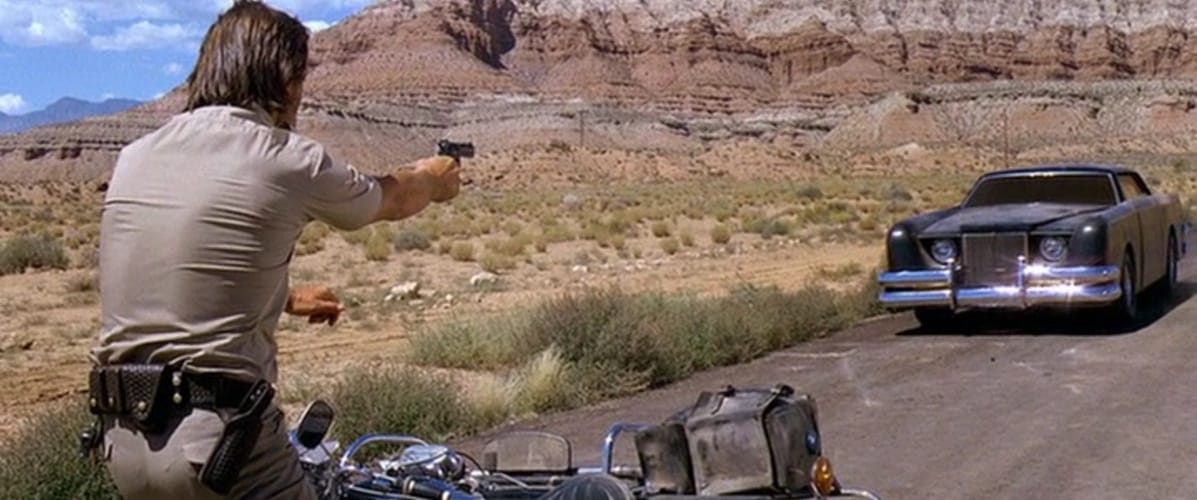 I couldn't help feeling like the creators of
The Car
wanted to combine
Jaws
and
Duel
...unfortunately there's no Spielberg equivalent behind the camera, so it falls far short of both those films in quality. The performances are good, but I was never as concerned for the characters as I should've been perhaps because watching the car kill people was more fun. It gets pretty ridiculous, but wound up being more or less what I'd hoped for.
Entertaining but definitely not essential.
Currently streaming on Netflix
the giraffe's rating:

First viewing
- March 8th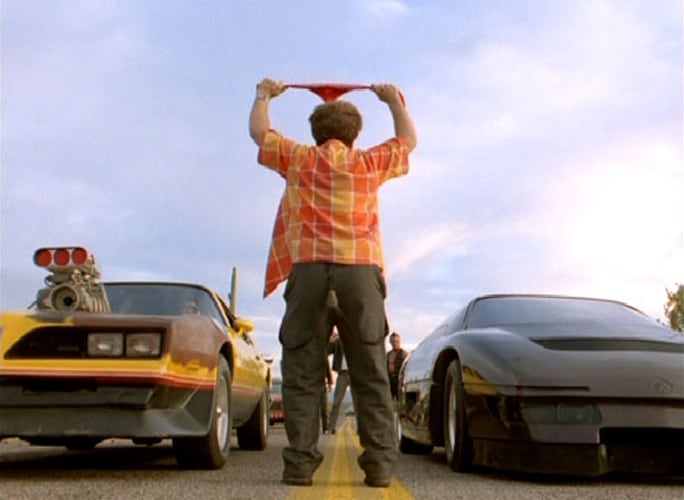 The Wraith
makes
The Car
look much better by comparison, and had I known then what I know now I would've swapped the order around. Mostly this film suffers by being dated with its '80s soundtrack & styles. I knew I was in trouble here when I saw the lead villain was played by Nick Cassavetes whom I can't stand, though supporting roles by Clint Howard & Randy Quaid helped make up for his presence. And then there's Charlie Sheen in the lead role, not doing much of anything to suggest he'd soon be a star (
Platoon
came out shortly after this).
The plot is obvious from the start, and I couldn't help thinking I like this story more when it's called
The Crow
(not that there's car racing in that comic/film as there is in this one, but both have a character named Skank & the premise is very similar). Anyway, if you can forgive its cheesiness it's entertaining, but if you're looking for a good movie you should look elsewhere.
Currently streaming on Netflix
;
expires April 1st
the giraffe's rating:


Add items to section
Year-long series focus: The Marx Bros.
I've decided this year I want to re-watch all of the Marx Bros. movies in order. Since there's 12 of them total, that gives me one per month.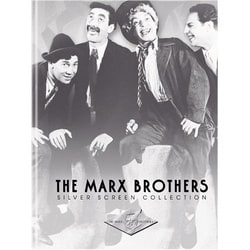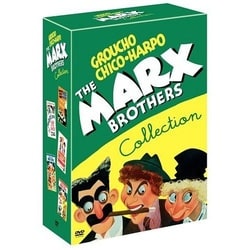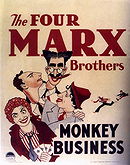 Re-watch
- March 22nd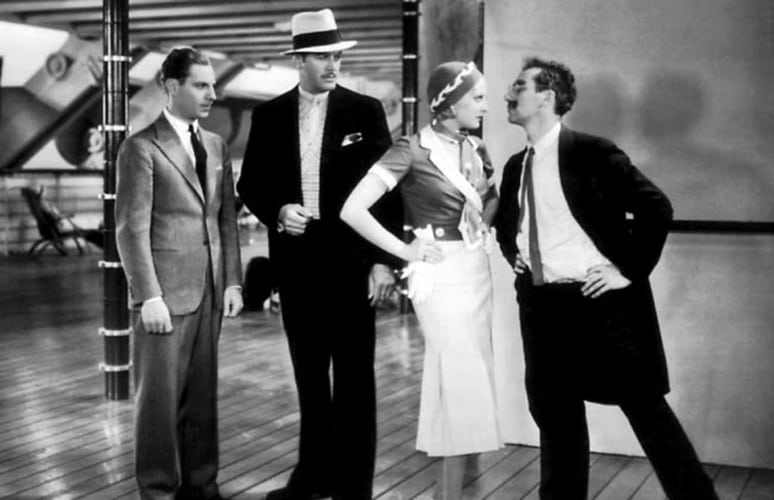 This one has always fallen short of being among their best for me, and I think I've figured out why. We start off with the hilarious scenes of the brothers as stowaways on a boat, which for me could've lasted the entire film...though I suppose others would argue it would've got old before it ended had they done it that way. The scenes with Groucho & Thelma Todd are Great, and Zeppo gets a chance to shine a little by having his own romantic subplot (which works well too). It's the gangster vs. rich man part that doesn't always work for me & I think it has mostly to do with Harry Woods, the guy playing Alky Briggs. He never comes off as quite the villain he could be, and doesn't seem like much of an actor. In fact there's one scene where Woods & Todd are exchanging lines, and Groucho steps in to let them know whose turn it is & I couldn't help feeling he was as much poking fun at them as helping them out.
I'd like to add that this is the first film of theirs that truly effectively works the musical interludes in perfectly. I guess when it came to Harpo's harp-playing and Chico's piano-playing, the third time was the charm as far as giving those scenes a proper context that doesn't feel like a complete break from the rest of the film.
the giraffe's rating:

Add items to section
Netflix exorcisms
Films that left my IQ this month
Continuing my efforts to keep track of my thoughts on the movies I watch, one month at a time. I'll be out of town a lot this month, so odds are there won't be many films watched. Therefore I haven't planned for a monthly focus.
See also:
the giraffe's lists for 2012
Added to

30 votes
the giraffe's movie lists guide
(195 lists)
list by the giraffe
Published 10 years, 11 months ago

2 comments

13 votes
the giraffe's lists for 2012
(18 lists)
list by the giraffe
Published 10 years, 5 months ago

2 comments