28

vote
Movies the giraffe watched: June 2012
Sort by:
Showing

27

items
Decade:
Rating:
List Type:
The breakdown: 27 movies watched total - 20 first views and 7 re-watches...of those 6 watched on DVD (3 from my collection, 3 from Xanadon't's), 3 in the theatre, and 18 watched on Netflix instant. And I watched at least one film from every decade from the 1930s to the current one.

And so it appears that having weekends off does indeed enable me to watch more movies than usual. Either that or I just managed to squeeze more in elsewhere somehow. Regardless, 27 movies is the new record for this year & I'm very surprised I hit that number. Also this is the first time I've seen 3 movies at the theatre in one month in a long time, helped by the fact that all of them were special screenings. On the other hand I didn't make it out to see any of the current movies I'd like to watch, so I'll have to do better with that next month.

Focusing on last year's films definitely helped too as I got 10 of them watched. I've still got a handful left which I plan to watch next month in hopes of finally having a Best movies of 2011 list worth publishing (almost there). It also helped that Netflix waited until the end of the month to remove (a ton of) content, of which I watched about half of what left my IQ. Not too bad.

And I watched 3 of Xanadon't's films, 2 of which weren't on my radar at all while Notorious was only on my radar because he has sang its praises so often. Unfortunately we disagreed on that one, but I really enjoyed Who's Knocking At My Door? and Roman Holiday. Next month I finish his set of films.

So I'd say all around this was a really good month despite whatever minor complaints I may have about it. We'll see how July compares....

Best film for June: Insidious
Best hidden gem(s): Ace in the Hole or Everything Must Go
Worst film for June: Bad Lieutenant (which I couldn't finish)
Worst film I managed to finish: Don't Be Afraid of the Dark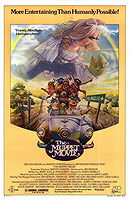 Re-watch
- June 13th


Review by PvtCaboose91
Finally shelled out for a DVD copy of this as much for my daughter to enjoy as so I could finally revisit it after all these years.
The Muppet Movie
isn't as perfect as I'd remembered (and as the above review points out), but I'm willing to mostly overlook its few flaws in favor of the staying power it has. Prior to bringing it home I hadn't seen it since the '80s & yet many of the film's best moments still stick with me. Admittedly I now get more enjoyment out of some of the jokes & most of the cameos than I would have as a child, which is to be expected. And re-watching it I now appreciate last year's
The Muppets
even more for all the references to this film, a few of which I hadn't caught on to because I'd forgotten about the connections.
Anyway, I still love it & get a kick out of watching my daughter get excited while watching it.
the giraffe's rating: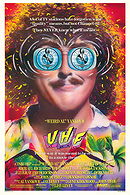 Re-watch
- June 16th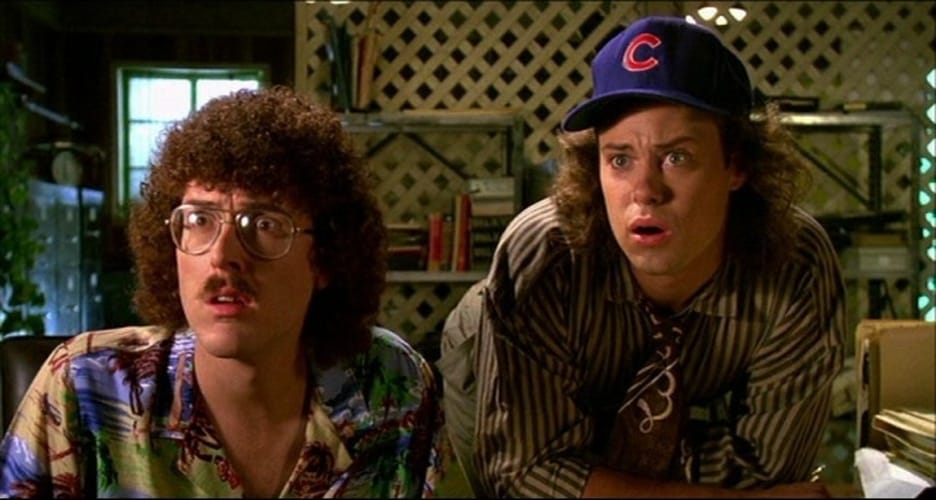 This week The A.V. Club added
UHF
to its
New Cult Canon
. Reading the article & all the comments attached to it (most of which celebrated its quotability) had me itching to revisit it for the umpteenth time. Still hilarious.
the giraffe's rating:

Add items to section
Monthly focus: Films from 2011

Add items to section
Big screen attractions
Films caught in a theatre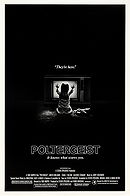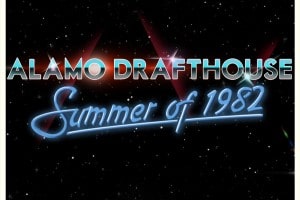 Re-watch - June 3rd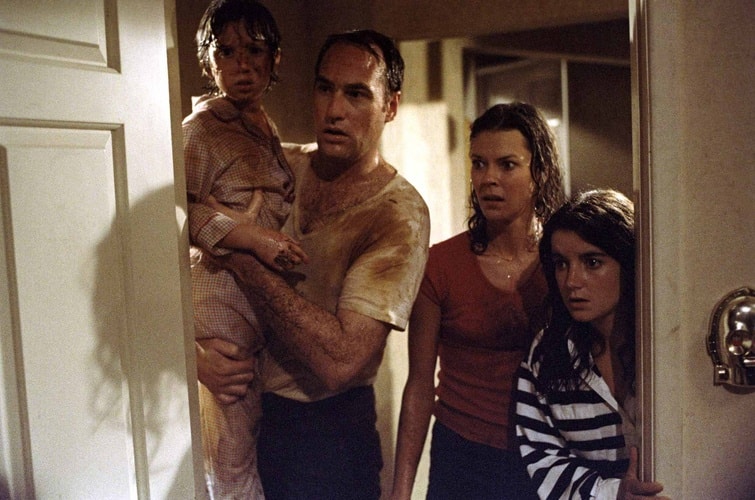 As you can probably tell from the first image here, my favorite theatre chain Alamo Drafthouse is spending this summer celebrating the films of the
summer of 1982
. This month I finally get to make it out to see some of the films they're screening (all in 35mm), starting with
Poltergeist
.
I still love this movie. The performances are stellar (especially JoBeth Williams), the atmosphere is perfect, the characters are believably realistic, and the effects have held up really well for their time (a fact made even clearer seeing it on the big screen). There are a few minor inconsistencies due to editing, but aside from them I can't find a single thing to fault the movie on. So thrilled I finally got a chance to see this in a proper theatre, and preceded by trailers for
Creepshow
,
Amityville II: The Possession
,
Halloween III: Season of the Witch
, and
Star Trek II: Wrath of Khan
no less.
the giraffe's rating: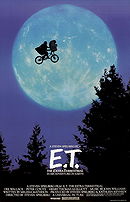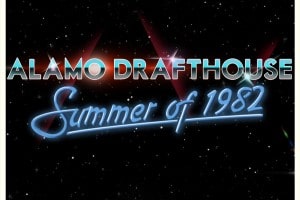 Re-watch - June 12th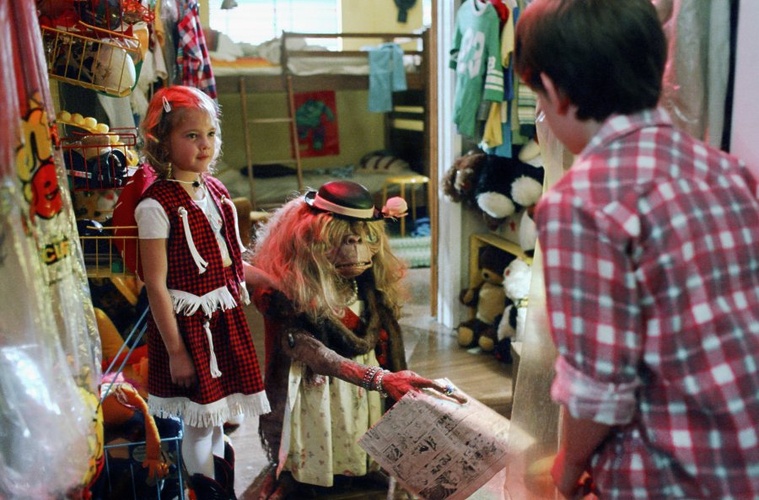 Best movies of 1982
Still pure cinematic bliss. 30 years ago my dad took me to see it in the theatre, so when I found out Alamo Drafthouse was screening it this month I decided my Father's Day gift to him would be to take him to see it. We both walked out afterwards very very happy.
the giraffe's rating: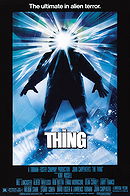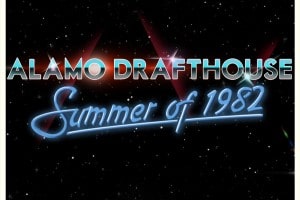 Re-watch - June 22nd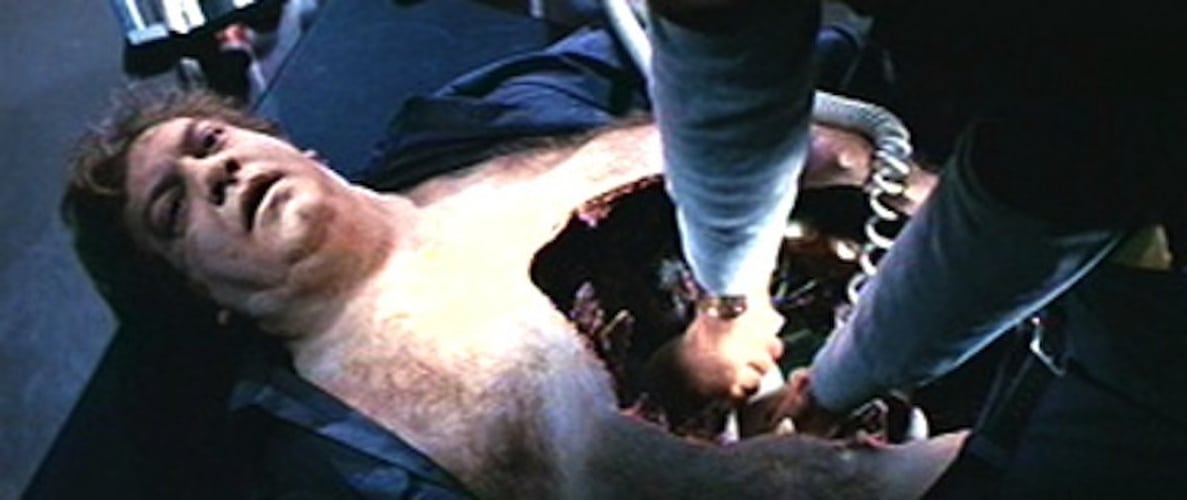 My favorite of Carpenter's films, and one that has aged really well. The effects are outstanding...they look real & thus are more believable than CGI ever seems. Great acting, great atmosphere, great soundtrack...damn I love this movie & I'm glad I finally got a chance to see it on the big screen.
the giraffe's rating:


Add items to section
Listal Group Project

Movie Exchange Program
See also this month's lists from:
phillydude
,
jaytoast
, and
Xanadon't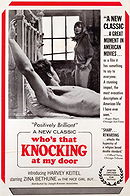 First viewing
- June 10th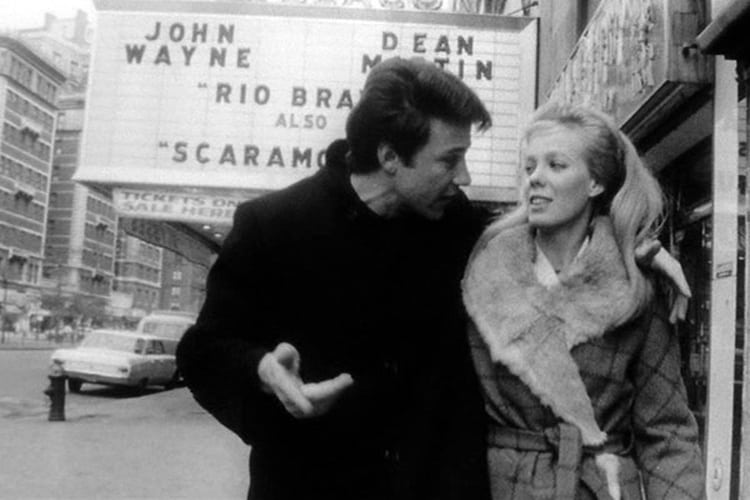 A thoughtful exploration of sex and love, Scorsese's first film worked better for me than some of his later ones. That's due largely to the simplicity of it and the strong performances of Keitel & Bethune. Their chemistry is perfect, and I thoroughly enjoyed their conversations about movies through which Scorsese displays his love of cinema (a discussion of Lee Marvin made me wonder if this character grew up to be Mr. White in
Reservoir Dogs
). Once sex enters into the picture though things get complicated & we're given food for thought regarding past social beliefs & the factors that influence them (religion, upbringing, tradition, personal experiences). A fitting subject, given the year the film was made & the sexual revolution that was getting going.
On the other hand it's never entirely clear what's going on with the young men in the film (do they work? are they gangsters?), and there are some technical aspects that don't work so well. The ending is a little weak too. But as we know over time Scorsese's technique would improve, and there are many signs here of what would come. As a debut though, I thought it was very good.
the giraffe's rating: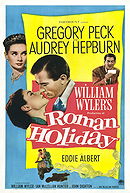 First viewing
- June 24th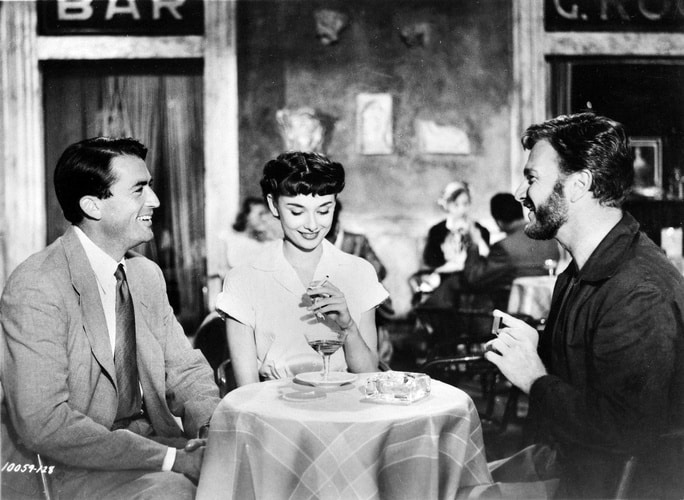 I'm not a big fan of romantic comedies in general, but
Roman Holiday
is among the better ones I've seen. My only complaint is that it was obvious where the film was headed, but fortunately it's not so obvious how it will get there. I felt it ran a little long too, but that may have had more to do with the late hour I watched it. Still, it's entertaining thanks largely to the performances of the couple at its center whose chemistry works so well throughout, as well as a mostly believable story.
Once again I have to thank Xanadon't, as I would likely have skipped this one too.
the giraffe's rating: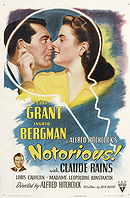 First viewing
- June 24th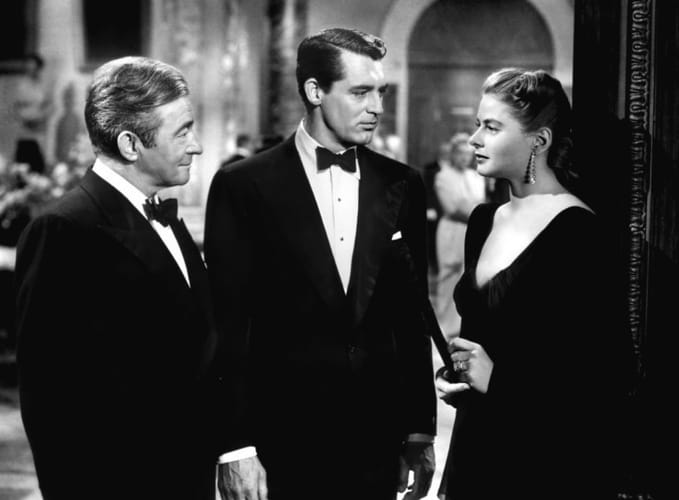 Also watched while hanging out with our daughter, since we knew there wouldn't be anything here objectionable for young viewers. Personally I wasn't at all impressed by it. Didn't connect with it, found the story to be rather dull, didn't believe in the romantic aspects of the plot, and was only mildly entertained as a result. Which is sad, as I usually dig Hitchcock's work. Also I was a little annoyed that so many scenes have obvious starts & ends to them rather than flowing naturally together...it looked like each scene had been shot separately & pieced back together afterwards. Aside from the clunky transitions though the film looks great, and most of the performances are solid. But the suspense I've come to expect from a Hitchcock film doesn't show up until a pair of scenes toward the end, by which time it was too little too late. Bummer.
Looking at the ratings for
Notorious
it appears the film works better for others than it did for me, so your results may well vary greatly from mine.
the giraffe's rating:

Add items to section
Year-long series focus: The Marx Bros.
I've decided this year I want to re-watch all of the Marx Bros. movies in order. Since there's 12 of them total, that gives me one per month.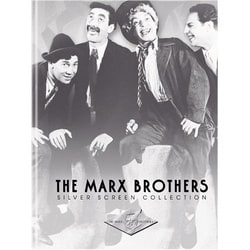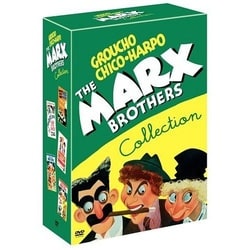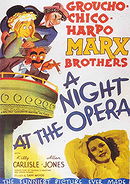 Re-watch
- June 8th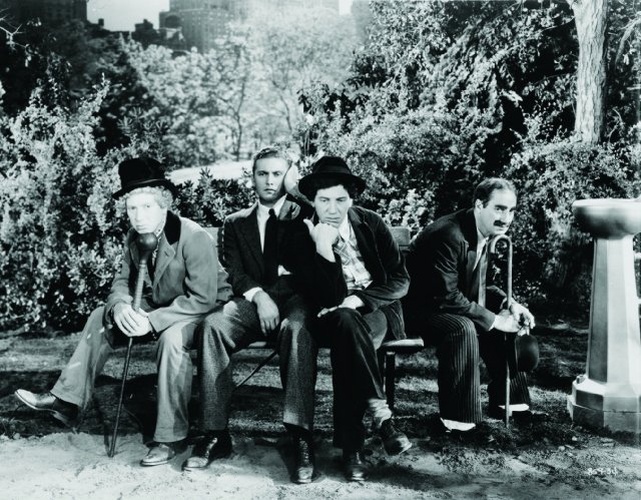 Perhaps a far better movie overall as far as the Marx Brothers' films go up to this point, as for once the plot is held to tightly & every scene serves a purpose.
A Night at the Opera
boasts some of the brothers' most memorable bits, including one of the Greatest scenes ever,
the stateroom scene
. And so in these respects it's definitely worthy of its distinction as a great classic movie. Yet the anarchy of their earlier films seems to have gone out with Zeppo, which is a little sad. Instead it's traded for the musical performances, which are well done but lacking in the humor department. Ah but the fact they make an opera worth sitting through for me (instead of sleep-inducing) is worthy of my excusing the decision to finally adhere to a proper movie format instead of letting the brothers run amok.
the giraffe's rating:


Add items to section
Netflix exorcisms
Films I watched before Netflix removed them from my IQ this month

Add items to section
I tried, but I gave up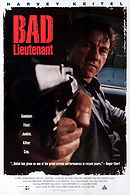 Attempted on June 23rd

Not even bothering to find an image for this one. Why this film is liked at all is beyond me, and around the 30-minute mark I decided I wasn't going to continue to watch to figure it out. From what I saw it was good on technical levels, but much like the more recent sequel the story & subject matter is in such poor taste I can't get any enjoyment out of it.
Continuing my efforts to keep track of my thoughts on the movies I watch, one month at a time. This month my work schedule changes to open up Friday & Saturday nights, so we'll see how that affects the amount of movies I get watched. Also there are some theatrical events going on in addition to the release of some films I'm anxious to see, which should result in more trips to the theatre than usual. Summer's looking pretty good right now.
See also:
the giraffe's lists for 2012
Added to

30 votes
the giraffe's movie lists guide
(195 lists)
list by the giraffe
Published 11 years, 9 months ago

2 comments

13 votes
the giraffe's lists for 2012
(18 lists)
list by the giraffe
Published 11 years, 4 months ago

2 comments