February Movie Journal - Xanadon't
Sort by:
Showing

30

items
Decade:
Rating:
List Type:

Add items to section
Recent Titles
Missed their theatrical run

Add items to section
Retro Picks
Better late than never... I hope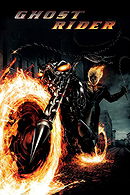 Redbox rental
Yep, the sequel is about to hit theaters so I figured I'd see what I missed the first time. And you know what? I
liked
it!
Ghost Rider
had enough good sense to present itself to audiences as a fun, glorified B-movie and it's a shame that audiences came down as hard on it as they did. This is successful entertainment more often than not. It mostly succeeds in the basics, and even over performs in a few areas. Nicolas Cage is actually the perfect casting choice here, as the material is over-the-top enough to suit
that
version of Cage quite nicely. Oh sure, Cage can be every bit as painfully awful as he can be dynamically fun and versatile. This role allows for a nice balance of both.
And the script delivers some surprisingly big laughs that are sharpened by Cage's sort of self-consciously deadpan style.
Also there are enough goofy antics going on to keep things just a little bit fresh and off-beat. One doesn't expect to watch Eva Mendes sitting alone at a nice restaurant while truly rocking a cocktail dress, and proceeding to get drunk on wine while shaking a Magic 8-Ball, wondering where the hell her date could be. The woman is no great actress, but she doesn't have to be here. The romantic sub-plot is a bit thin, but the entire story keeps moving along at a quick pace, so we hardly mind.
Casting Sam Elliot into a film like this never hurts anything and the scenes between him and Nic Cage are well-written, well-measured, and play to both actors strengths.
If there's a major fault with the film, it's certainly the rather weak casting choice for the primary villain. I don't know who Matt Long is, but he's every bit as dull as his name might suggest and more. Luckily the battle between "Good and Evil" is rounded out by some satisfyingly cheesy one minute/cool as hell the next visual effects that take some of the weight off of Long's performance requirements. But still, it's regrettable that a more memorable bad guy couldn't be achieved. Would've turned a nice surprise into something approaching special, even if it's "special" wearing a B-movie badge.
Xanadon't's rating:


Add items to section
Classics Corner
Where I see what all the fuss is about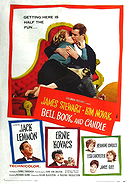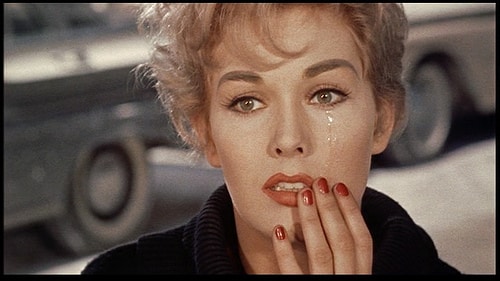 DVD purchase
You know, that
other
1958 film starring Kim Novak and Jimmy Stewart.
For a while this felt like a throw-away, hum-drum Columbia Classics fluff piece. But half way through, the film turns a corner and begins to achieve something a bit more substantial. The humor becomes sharper and the drama becomes more intriguing. Certainly some interesting subtext that could be applied to more than one subculture helps give the film a bit more gravitas. Also, much of the photography and set-design looks impressive. And then there's a noticeably strong performance from Kim Novak.
It's no
Vertigo
(but then, few things are), however
Bell Book and Candle
is ultimately better than its relative obscurity might lead you to think.
Featured list: www.listal.com/list/iconic-movie-cats by Chuck Kahn
Xanadon't's rating: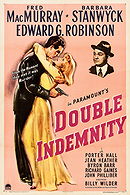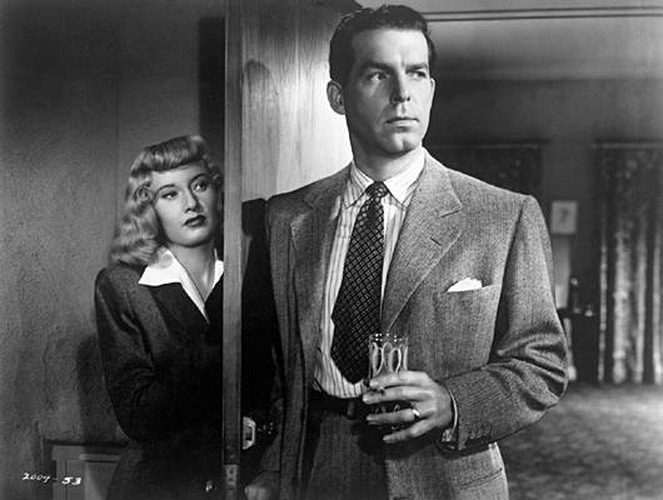 Netflix Instant
A masterpiece of American cinema and an absolute essential of the film noir genre. I love this movie.
Xanadon't's rating:


Add items to section
Cult Corner
...or just the generally obscure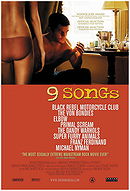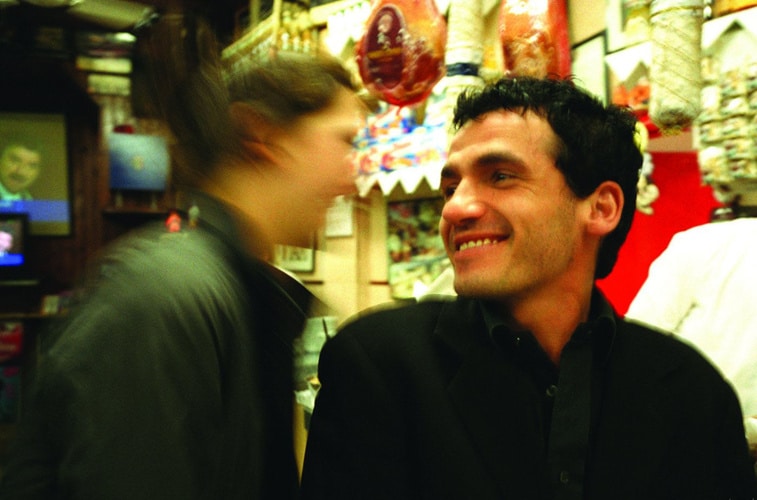 Netflix Instant
Sex, drugs, and rock n' roll never felt so dull. Sure the film is sexually explicit (likely more explicit than most anyone has watched outside of outright porn), but beyond that let the record show that there is nothing noteworthy about the film. And the concert footage clumsily wedged in between the all the sex and shabby-looking tedious kitchen-sink musings serves no real purpose at all. The entire thing feels shallow and narcissistic- wrongly convinced of its own profundity.
I really wish that Black Rebel Motor Cycle Club and The Dandy Warhols weren't associated with this, dammit.
Featured list: www.listal.com/list/movies-shocked-world by propelas
Xanadon't's rating: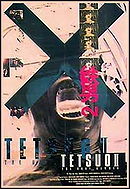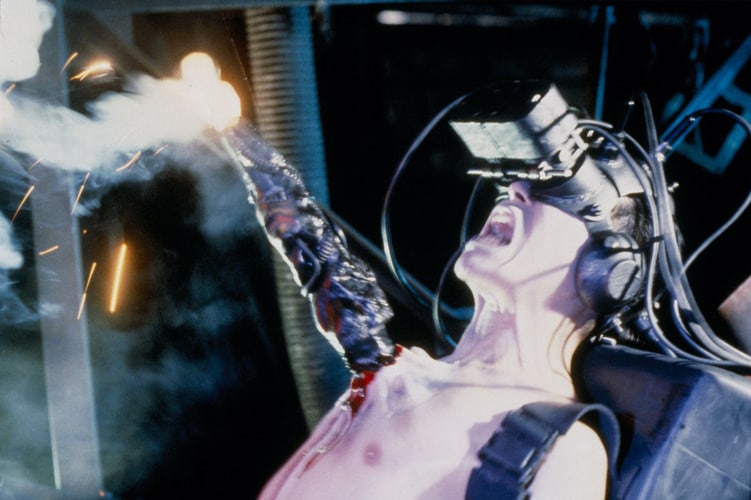 DVD Gift
If you saw and loved the frantic, bizarre, violent, sexual, metal-fetish nightmare musings about man vs. machine presented in the first film- well chances are you'll find something to enjoy in this one too. Unfortunately for me, a number of the things that I thought fantastic in the original (which are all as likely to frustrate, or even bore, others) are a bit diluted this time around. Most generally,
Body Hammer
just doesn't pack the same immediacy and energy and screw-loose creativity of its predecessor.
The fact that it's shot in color doesn't necessarily add much to the proceedings (except help illuminate some evidence of a larger budget) and certain things that should've looked cool or innovative came off as mildly cheesy. But the narrative trails are a bit clearer here, and the thematic material is still fun and interesting in a cult meets B-movie meets David Lynch meets Cronenberg's abandoned story-board sketches kind of way.
Featured list: www.listal.com/list/festering-chrome-cyber-punk-films by Orpheus Anathema
Xanadon't's rating:


Add items to section
Foreign Language Film of the Month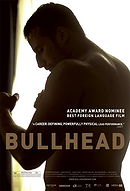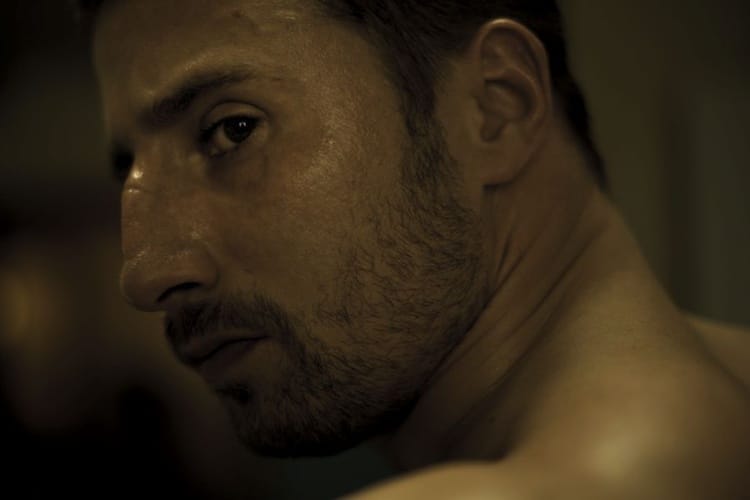 In the Theater
Belgium's submission for best foreign language film was nominated for an Oscar but lost to the near-unanimously praised
A Separation
. I can only assume that
A Separation
must be pretty great indeed, because this strikes me as a pretty worthy competitor.
Bullhead
presents us with one of the most compelling central characters I've witnessed in a long time. I had a couple of issues with the film's pacing and lighting (a touch more fill-lighting would've gone a long way), but there's just no overstating how powerful and tragic and resonant the central story and performance are.
Xanadon't's rating:

Add items to section
Criterion Collection Releases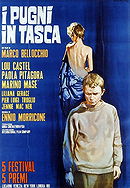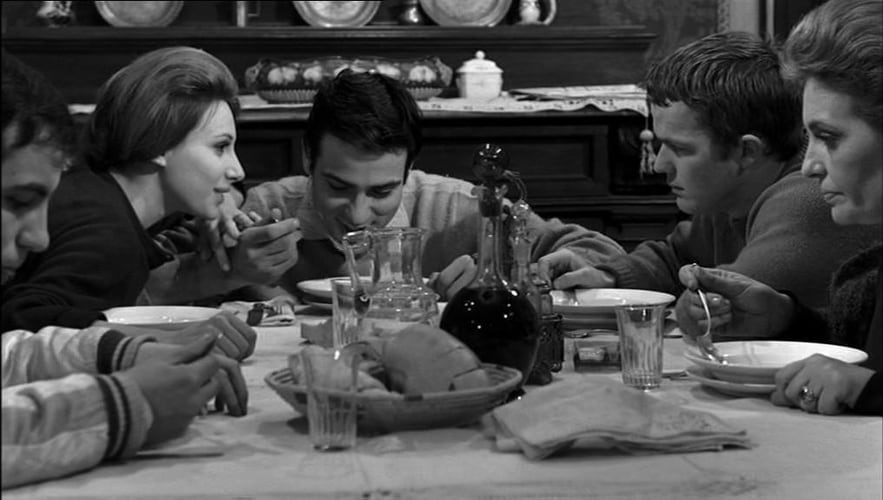 Netflix mail
What a stunning debut from a young Italian film-maker. Great camera work, editing, and performances really bring this grim study of social unrest and familial dysfunction to life. It's difficult not to read this films in some ways as a searing indictment of fascism, though it was not apparently the director's intention. With that lens removed, it's somehow
more unsettling
; the nervous laughter at the pitch-black humor becomes almost a necessary comfort.
I owe a thanks to
jaytoast's list
for bringing this film to my attention.
Xanadon't's rating:

Add items to section
Documentary of the Month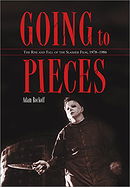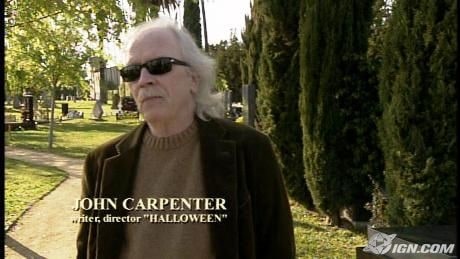 Netflix Instant
Surprisingly thorough and informative documentary about those horror movies we all love so much. Definitely worth a watch, and near-essential for die-hard horror nuts.
Xanadon't's rating:


Add items to section
Listal Group Project

Movie Exchange Program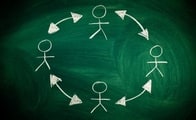 Phase One: From the giraffe's Shelves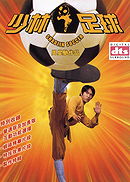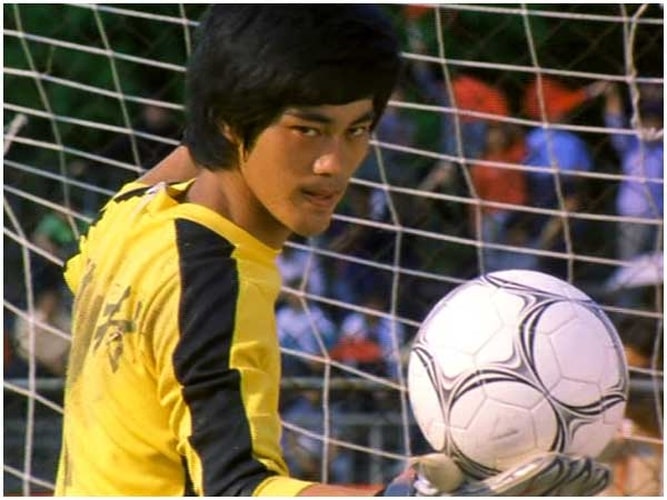 It's a bit like watching
Lady Bugs
,
Crouching Tiger, Hidden Dragon
, a Naked Gun movie, and a quidditch match all at once. Which is to say that the film is a heck of a lot of fun. It inhabits an audacious and quirky style that really gives the film a fresh feel, even if it begins to fade by the final act. But even then, the visual effects and sporty dramatics are so far over-the-top that one can only laugh along with it. If the second half of the film was a surprisingly off-beat and unique as the first, this would be an uncontested winner. But, even with a few flaws,
Shaolin Soccer
is a darn enjoyable flick.
Certainly this is a movie that I never would've watched on my own (if for no other reason than the generic/cheesy cover-art) so this movie swapping activity is already working out great.
Xanadon't's rating: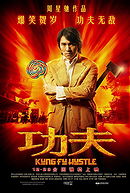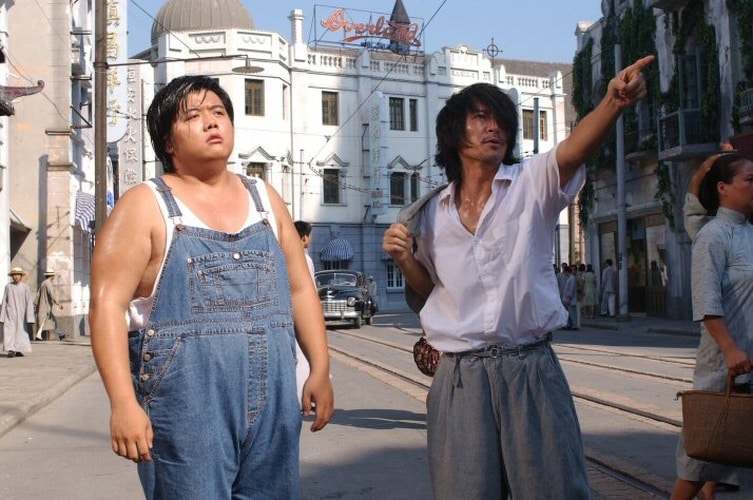 Director Stephen Chow delivers in his follow up to the promising and stylish, if light-hearted, affair that was
Shaolin Soccer
. This is a more ambitious film set on a larger scale, but still maintains the sense of quirky fun that defined much of his previous film. For much of the film we follow the adventures of the two mishap heroes pictured above (no doubt inspired in part by the two mishap heroes from Kurosawa's
The Hidden Fortress
). They play off each other very well and provide much of the film's humor. (The "knife throwing meets cobra debacle scene" was one of the funniest things put to film that I've seen in a long while.)
This film is filled with colorful characters and most of them are really well-drawn and serve the purposes of the plot, while simultaneously harkening back to other films that perhaps inspired Chow along the way.
Kung Fu Hustle
felt a bit subversive at times in its commentary on on samurai culture, which I found interesting, even if I don't know enough about the history and culture to fully expand upon the idea. Others may find more to this. The film is most notable for its fantastic choreography within its large-scale combat scenes, while mixing in plenty of neat visual effects and an overall goofy tone. Moments of dry wit punctuate some of the dialogue and help round out the film's identity.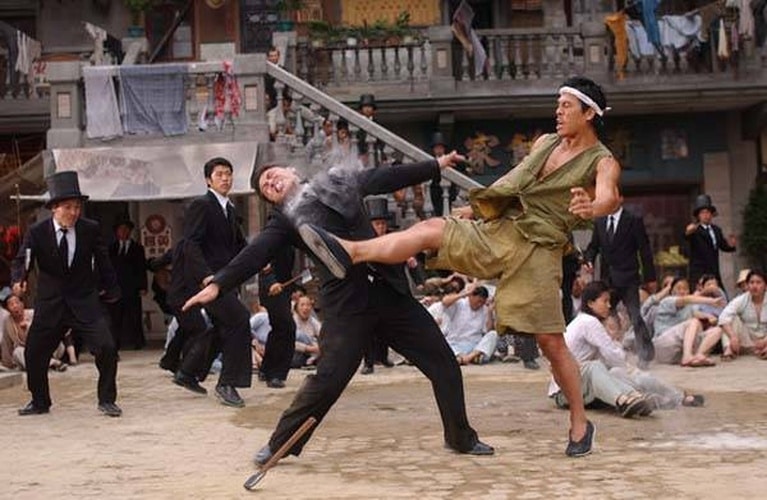 Unfortunately, I suffered a bit from the same thing I felt while watching
Shaolin Soccer
, and that is that before the end of the film some of the freshness wears thin and I could feel my once intense interest fade quite a bit. At times the visual effects feel a bit too cartoonish (especially some of the body contortion gags) and for a little while the film's pace and maybe just the film itself seems to lose some of its energy. But the final 5 or 10 minutes were great and the movie wrapped up very nicely.
Stephen Chows films aren't the type that I naturally fall in love with, but even when I feel like his work is just a bit left of my personal taste, he still provides plenty of things to enjoy and admire.
(While I assigned both films the same rating, I'd probably give
Shaolin Soccer
a "high 7" and
Kung Fu Hustle
a "low 8".)
Xanadon't's rating:


Add items to section
At the Movies
Watched on the big screen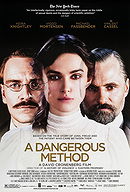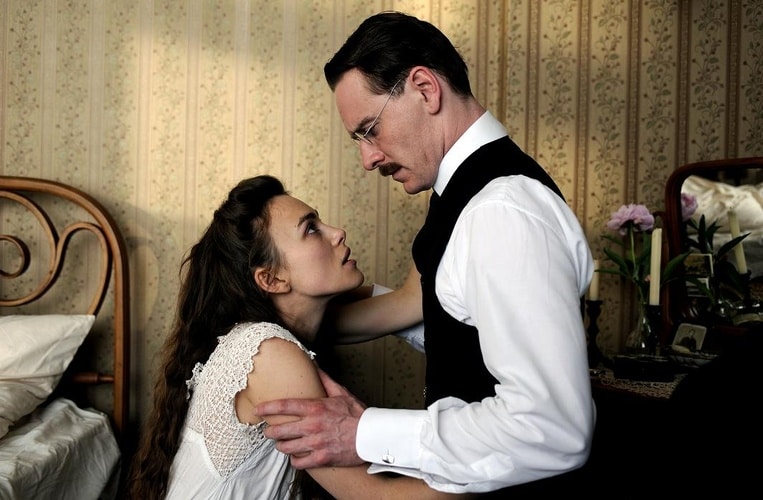 Fans of David Cronenberg might observe that the dark and daring visionary has seemingly graduated from his "body-horror" era and moved on to... well, something less categorical. The Viggo Mortenson era, perhaps? Along with
A History of Violence
and
Eastern Promises
, this marks his third consecutive feature film staring the versatile actor. And it's as recognizable a link as any between the three rather distinct films. But fans of Cronenberg's treatment of tumultuous psychological material that often manifests itself with various forms of grotesquery may find
A Dangerous Method
to be more akin to his output of previous decades than it first appears.
His latest films tells the story of Sabina Spielrein (Kiera Knightly), a young Russian woman, whom we first meet in a manic, shrieking, hysterical state and is to be given over to the care of Dr. Carl Jung (Michael Fassbender). Spielrein is to become one of the first female psychoanalysts and much of our story documents what happens in between. We observe the various progressions in Jung's relationship with the woman, as well as the relationship between Jung and Sigmund Freud (Mortenson).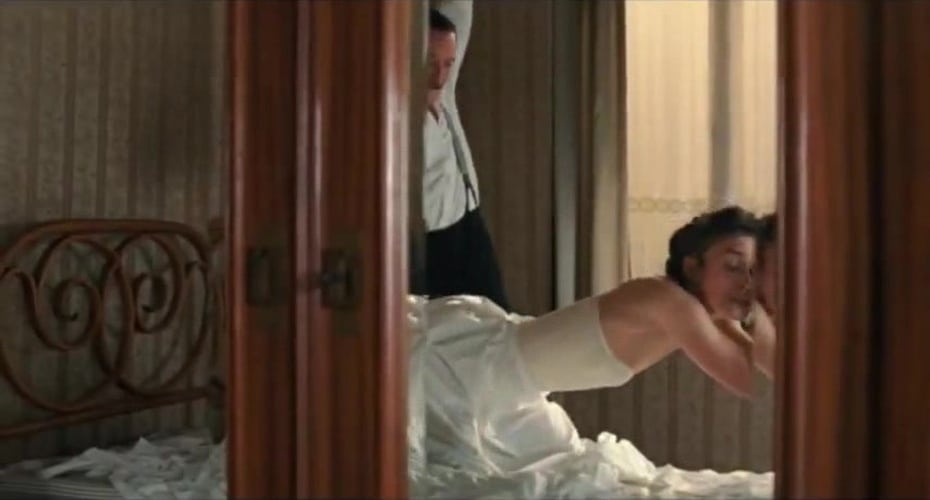 As the film delves into the psychological baggage, theories, ambitions, and neurosis held by the three characters the sense we have through much of the film is that the the hysterical, raving mad lunatic (and what is this if not psychological sickness illustrated through "body-horror") that we first encountered is always looming beneath the surface. Not only within Spielrein, but perhaps in some ways within all of us. That the events of the film take place during the eve of the first World War only reinforces the uneasy notion.
The performances from our three leads are all strong and convincing. Knightly's performance is a particularly interesting one. Hysteria in its most violent forms can surely be a ferocious and frightening thing to observe and she certainly doesn't undersell it here. As her character progresses she maintains a troubled cadence, a sort of fragmented, disassociated, even damaged manner of speaking. At times this is almost too much of a distraction, yet it's effective ultimately I believe in achieving Cronenberg's tone and in keeping viewers in a state of uneasy attention.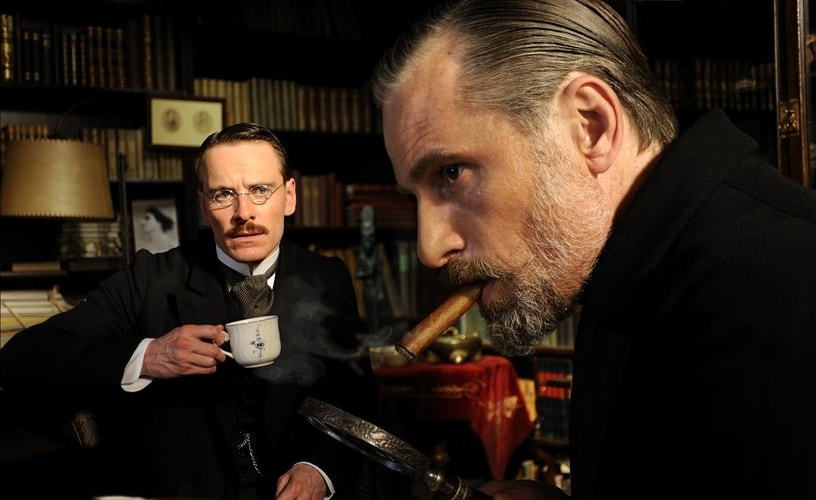 While
A Dangerous Method
may not be the most thoroughly engaging or cinematically searing of Cronenberg's films, it's nonetheless an intellectually ambitious work and often a fascinating one.
Xanadon't's rating: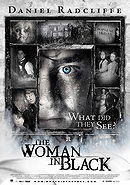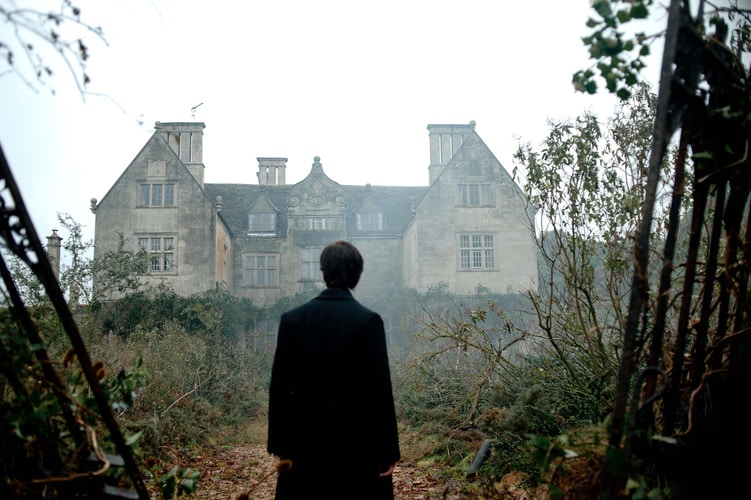 A surprisingly good and nicely atmospheric haunted house/ghost-story movie. Daniel Radcliffe proves that he can handle a lead role without a lightning bolt etched on his forehead. It does a lot of things well, but there's nothing terribly distinctive about the film as a whole. But the mood settles in nicely around some impressive location shooting and set-pieces. The story is sufficiently quaint/tragic/scary/classic but it's not likely to find its place among all-time horror greats.
Xanadon't's rating: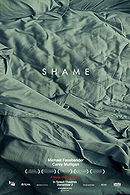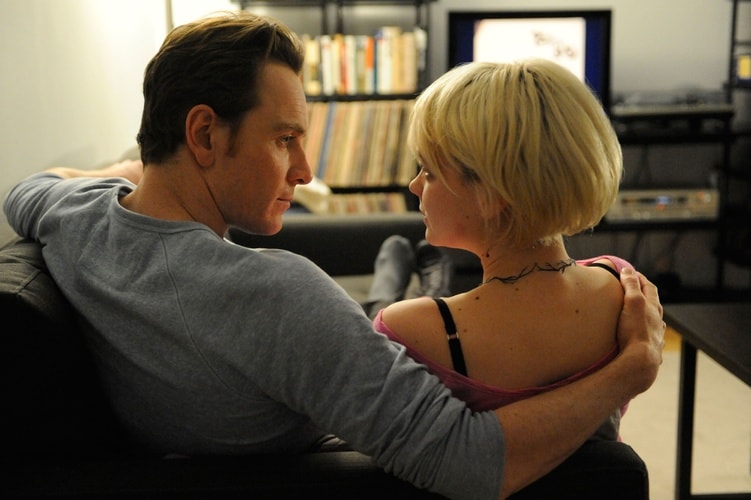 Hmmm. Well, I was somewhat disappointed, as good as the film may be. And now that I've finally see it, I don't particularly think that Michael Fassbender was snubbed by the Academy. In fact, I was more impressed by Cary Mulligan's gutsy performance. Here is an actress that is really in a groove. And I'm pretty much at the point where I will now see her in everything she does going forward.
Shame
really is an interesting film, and it's at its most challenging and potent in its at times merciless depiction of self-loathing. It's not a terribly explicit film (or at least not to the extent that I expected), and it would seem to me that the ratings board likely only requested a couple seconds here and there to be removed in order to give it an 'R' rating. But director Steve McQueen strikes me as the type of artists far too committed to his own vision and too passionate about his unique craft of visual story-telling to give a shit what the MPAA does. A second shaved off any particular scene simply would no longer be the scene he set out to create. But that's not to say that he went out shooting for an NC-17 film. In the end it simply is what it is. (And the American ratings system is what it is too, I suppose, flawed as it may be.)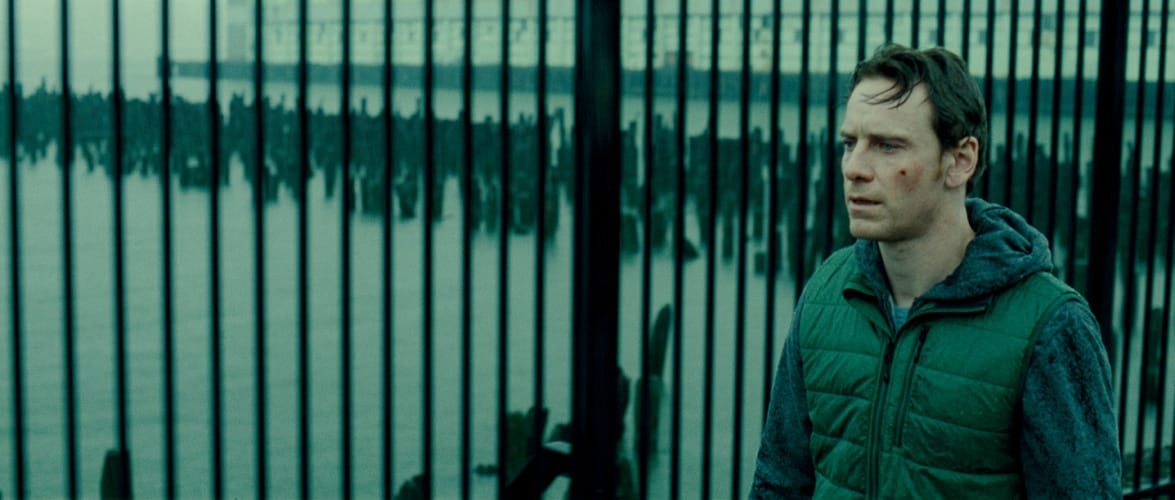 Anyone familiar with McQueen's stunning debut film
Hunger
likely remembers a 20-some-odd-minute scene of dialogue that includes a single 17-minute shot. Well in
Shame
we have multiple extended shots (though none of them to
that
length), and this technique really does a lot to showcase the immense talents of the actors involved. Another notable point of style is the unique way McQueen has of framing many of his shots. Certainly the style that McQueen achieves is strikingly effective at times, but in truth, it can be frustrating at others. And because the scripted dialogue really isn't the most impressive, certain scenes drag the film down and disrupt some of the effect McQueen strives for.
Perhaps as I ponder the film more, I'll warm up to it a bit, but
Shame
simply frustrated me in too many ways to really strike me as something extraordinary.
Xanadon't's rating:


Add items to section
Back on the Shelf
Because it sucked, or because I'm a moody bastard, or because I got distracted by something shiny

Add items to section
Rewatched
Often old favorites, but now and then an effort to meet a film from a different perspective.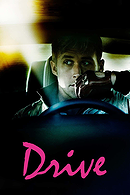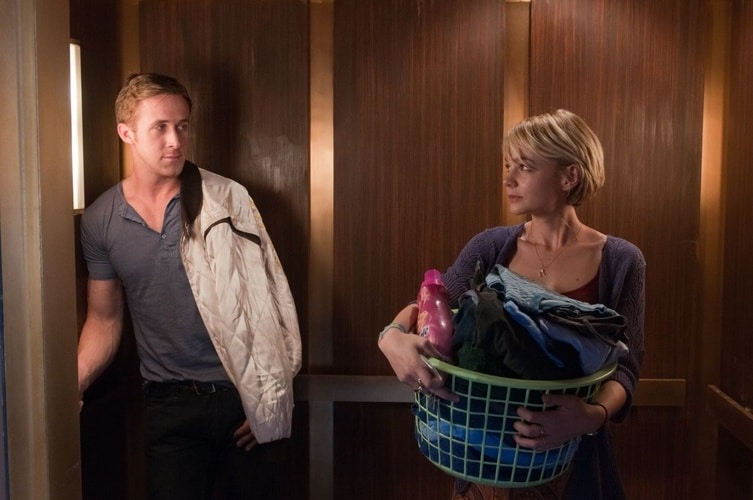 Blu-ray purchase
It's very rare that a film comes along that I can both admire and enjoy as much as I do this one. My third viewing of the film, and certainly not the last.
See Also: Review by lotr23
Xanadon't's rating: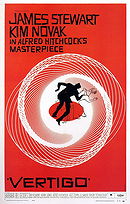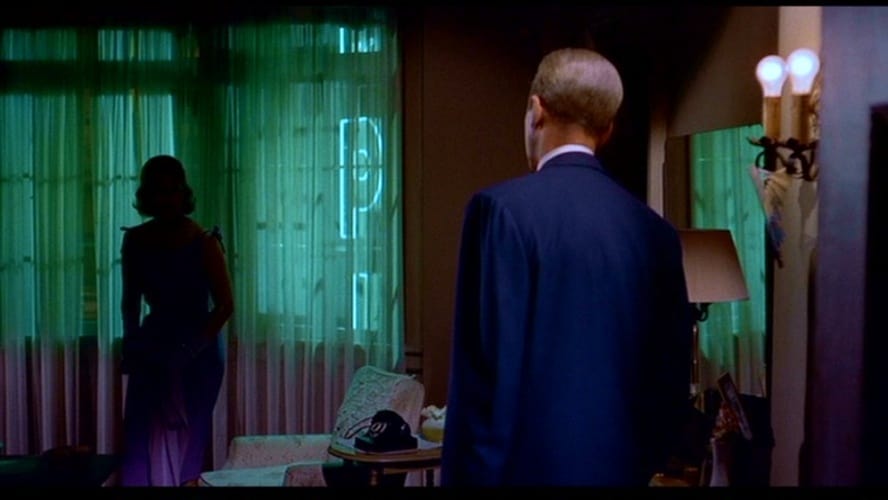 Netflix Instant
Well, after watching James Stewart and Kim Novak together in
Bell Book and Candle
it was only a matter of time before I revisited
Vertigo
. That it was a rather small matter of time is really no surprise.
It's been several years since I last saw this Hitchcock masterpiece, and I'd forgotten (or perhaps never admitted to myself) just how clunky the early scenes of the film are (basically everything that precedes Novak's first appearance). I was a little discouraged, but only momentarily. Once again I was astonished by the film's complexity and depth, and by Hitchcock's amazing visual storytelling. I fell in love with the film all over again.
Vertigo
isn't a perfect film, but it's arguably the intellectually richest and most uniformly complex film in Hitchcock's library.
Xanadon't's rating: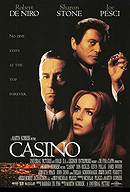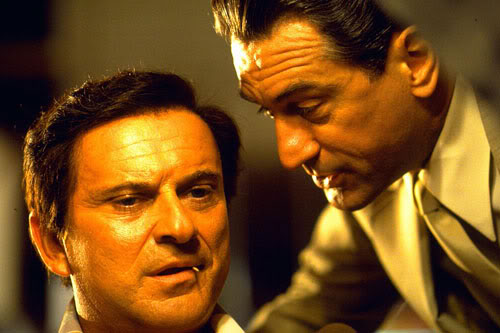 DVD Collection
Up until watching
Casino
last night (for the 5th time or so) I've considered it one of those films I truly love. But this time around I found myself giving way to a far more critical stance. I hate to say it, but I no longer think it's one of Scorsese's truly Great achievements. It's fallen from the ranks of
Taxi Driver
,
Raging Bull
, and
Goodfellas
. The movie is just a bit too much. Too much of everything. And not quite enough of any one thing in particular. There's just too much that feels a bit too self-aware and over-cooked rather than immediate and impassioned. There are too many signature Scorsese musical cues. Too much exposition that at times comes off a bit clumsy. I still think this film features some of the best editing (visual and sound) in Scorsese's catalog, but these impressive techniques don't always take us to a place quite as compelling as I once thought. Hmmm. Well for now, I'm only docking it down to a 9/10, but I'm not positive it won't land on an 8/10 someday. Grr, I don't like to think about it.
Xanadon't's rating:

Add items to section
Good Intentions
A highly suspect road-map of my future
I fully anticipate February to be a fun and interesting movie month. I've got a handful of promising films to catch up with on the big screen, in regard to both art titles and wide-releases. There are a couple new-to-DVD releases scheduled to come out that I'm eager to see. And it marks the first month of the Movie Exchange Program that I'm participating in with a few of my listal friends. Feels like the kind of month that ought to strike a pretty satisfying balance between lighter enjoyment and intellectual endeavor.
Added to
15 votes
Film Journal Archive, 2012 - Xanadon't
(12 lists)
list by Xanadon't
Published 10 years, 6 months ago

1 comment