21

vote
Movies the giraffe watched: April 2012
Sort by:
Showing

21

items
Decade:
Rating:
List Type:
The breakdown: 21 films watched, 17 first views and 4 re-watches. Of those 13 watched via Netflix, 2 on the big screen, and 6 on DVD.

And here we have the first month this year where nothing earned less than a 7/10 from me, which means everything listed I would say is worth watching. It also means that my monthly focus on Clint Eastwood's films was very rewarding, and I now feel like I have a better appreciation for him as an actor. I'll be sure to look into more of his films in the future, and thanks is due to phillydude and jaytoast for giving me the opportunity to watch some of his best films.

Also of note is that I made it out to the theatre twice this month, which hasn't happened often in the past year & a half. Looking ahead it appears that I'll make it out even more, which is good because there's a lot coming out I want to see. Should be nice to not fall so far behind.

Best film for April: Harold and Maude
Best hidden gems: Cyrano de Bergerac, The Puffy Chair, and To Be Or Not to Be

Add items to section
Big screen attractions
For those rare occasions I make it to a theatre to see a movie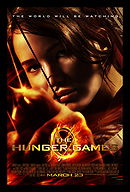 First viewing
- April 14th


Review by lotr23
Films like this one are always more difficult for me to fairly rate. I know going into it that it's the first in a series, which means I can well assume the protagonist will survive & win. That just leaves the details of how that plays out to focus on, which I can do but it's hard to ever worry about a character you KNOW won't be in any real life-threatening danger (which will go for all but perhaps the final installment of the series as well).
I'm sure my NOT having read the books helped me appreciate the movie as much as I did though. Strong performances & some excellent social commentary (as noted in the above review) help elevate this above your usual action film so that it's not all just fights & explosions. The emotional side of things even managed to get to me once or twice, so something could be said for that too.
The only other complaint I had about the film had to do with the cinematography, which seems to suffer from the color correction technique that's popular among films lately (see
Good Movies With Terrible Legacies
by PvtCaboose91 for more on that). Lots of strong blues & orange/yellows with most other colors washed out, which didn't suit the film IMO. Plus there's one scene where a shaky-cam effect didn't improve anything.
Overall though, you could do a lot worse. (And really my rating is a 7.5)
the giraffe's rating: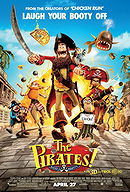 First viewing
- April 29th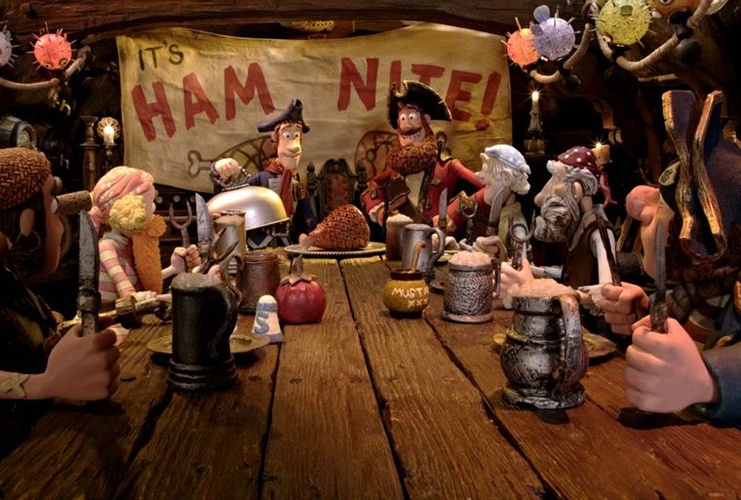 While I wouldn't classify this as a Great animated film, it's solidly entertaining throughout. The stop-motion animation is excellent, there are plenty of laughs to be had (especially if you pay attention to various signs and posters in the backgrounds), & it's a fun adventure movie. I can't say it delivered anything new or hit me on an emotional level, but aside from that there's nothing I can say against it. If you're looking for a good time & brief escape via a movie, give it a try.
the giraffe's rating:


Add items to section
Monthly focus: Clint Eastwood films
My dad was always a fan of Eastwood, yet for whatever reason he never attempted to pass along his appreciation of the man to me. Since I currently have 3 of Eastwood's films in my possession thanks to phillydude, I figured I'd throw in some others as well. Thus, rather than separate out the Listal Group Project films I'll just slip them in here with the rest & be sure to highlight them as such.
See also:
jaytoast's April Diary
,
phillydude's April Movie Log
, and
Xanadon't's April Journal
.

Add items to section
Year-long series focus: The Marx Bros.
I've decided this year I want to re-watch all of the Marx Bros. movies in order. Since there's 12 of them total, that gives me one per month.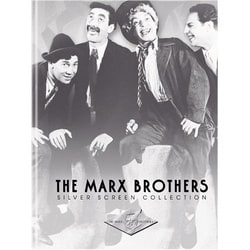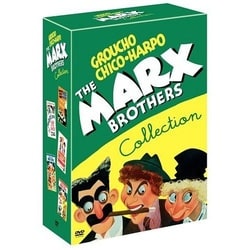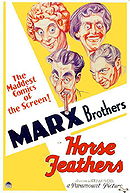 Re-watch
- April 4th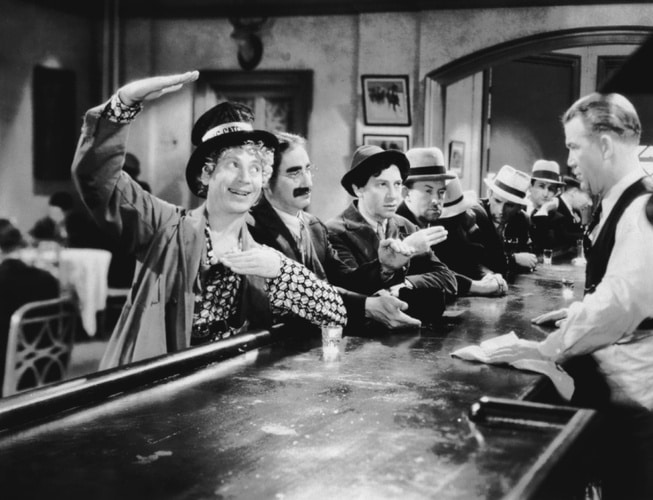 And here we have the Marx Bros. coming into their own finally. More so than their previous films, this one sees them take whatever's going on & carry it into complete anarchy & absurdity. There's the first on-screen instance of someone actually cutting a deck of cards, a classroom scene that sees 3 of the brothers overthrow the professor, a running gag in one scene where a delivery of a block of ice keeps getting rejected to increasingly funnier results, and a football game which proceeds with minimal attention to the rules. It seems like the director & writers gave them free reign here to do whatever they wanted & it works out with hilarious results. (I also give the film points for naming the rival colleges Huxley and Darwin.)
So what holds me back from giving it a full 10? The supporting cast isn't as memorable as that of some of their other films, for one. But worse than that the obvious lack of footage shown by a few jumpy scenes & the shorter run-time has always left me aware that I'm missing something & wondering about it. Apparently a full cut doesn't exist, which is a shame because otherwise this one might be a masterpiece.
the giraffe's rating:

Add items to section
Netflix exorcisms
Because the month just isn't complete without Netflix jettisoning content from my IQ.
Added to

30 votes
the giraffe's movie lists guide
(195 lists)
list by the giraffe
Published 10 years, 9 months ago

2 comments

13 votes
the giraffe's lists for 2012
(18 lists)
list by the giraffe
Published 10 years, 3 months ago

2 comments