25

vote
Movies the giraffe watched: July 2012
Sort by:
Showing

25

items
Decade:
Rating:
List Type:
The breakdown: 25 films watched - 10 on DVD, 3 in the theatre, and 12 via Netflix instant; of those 17 were first views, 8 were re-watches, one of which was a documentary & one was a short film, and they came from the following decades: 30s, 60s, 70s, 80s, 90s, 00s, and 2010s.

I started off the month with the intention of working my way through some DVDs I'm borrowing and finishing up the 2011 films in my IQ. By the end of the month I'd managed to watch 2 of the films I'm borrowing (excluding the Movie Exchange Program filims, that is) & still had a couple of 2011 films sitting in my queue. I had a lot going on this month that kept me from keeping up with my movie watching like I wanted to, plus Netflix removed a LOT of content this month which distracted me from my goals. Still, 25 films is better than average for me, a number I managed to reach in part by watching some movies with my daughter (fortunately she wanted to watch some movies she hadn't seen before for a change haha).

I made it to the theatre twice this month, which was pretty good, got the first two of Nolan's Batman films re-watched to prepare for the new one (which I SHOULD get watched next month), and wound up with 11 films ranked 9/10. So all in all not a bad month, just not one that entirely went according to plan.

Also this month I wrapped up Xanadon't's films and thus the first round of the Movie Exchange Program which I continue to be pleased with. As I've said in previous monthly lists, I appreciate this opportunity to watch films I've unfairly overlooked or simply wasn't aware of, not to mention being able to compare notes with my fellow Listalites on the films we've all watched. Next month I'll re-watch my films that I sent out for them to watch, plus I'll have 3 films from jaytoast to start the second round. With 5 months left, we've agreed to exchange 3 films per month with breaks in October (to focus on horror movies) and December (when the holidays throw everything off). So look for that.

Best new-to-me film for July: Network
Best hidden gems: The Endless Summer / High Anxiety
Worst film: Paranoid Park

Add items to section
Big screen attractions
Films caught in a theatre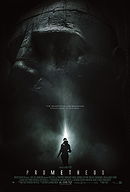 First viewing
- July 3rd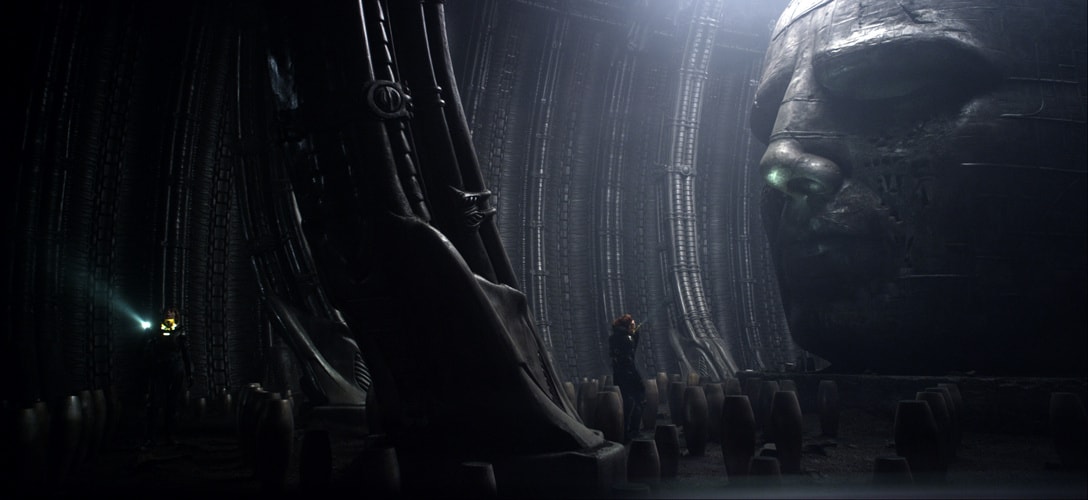 Visually wonderful with a smart, interesting, & mostly entertaining plot,
Prometheus
had the potential to count itself in the ranks of Greatness. Unfortunately it fails to fully invest in its characters, and thus sadly falls short.
Alien
earned its spot by letting the audience get to know the characters & enjoy the group dynamics before unleashing the xenomorph to wreak havoc. Here we get to really know 2 characters out of 15 (give or take), a few we get to know somewhat, and the rest are left out aside from a couple lines of dialogue each. And of the ones we get to know somewhat a couple of those have moments which betray what's established for their motivations, which is also distressing. Fortunately everything else in the film makes this somewhat forgivable, but I was too consciously aware of these flaws to ignore them.
Also, as has been said by plenty of others, I really enjoyed Fassbender's performance & thought Noomi Rapace did an excellent job of not being Ripley.
In the end I felt like
Prometheus
needed another 30 minutes (at least) worked in between the cave painting discovery & their arrival on the planet's surface to better flesh out the characters so that when things start to go awry the audience is actually affected by them. Hopefully a director's cut down the line will fix that, but I shouldn't have to wait for the DVD.
the giraffe's rating: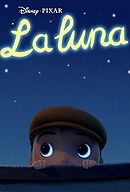 First viewing
- July 22nd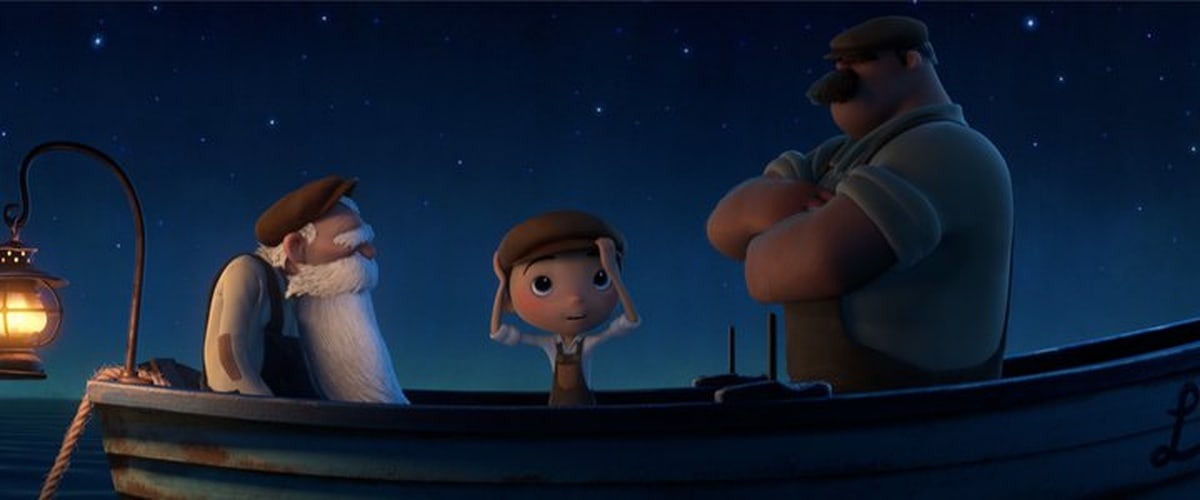 An entertaining & cute short to lead into
Brave
. Not my favorite, but memorable enough.
the giraffe's rating: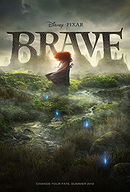 First viewing
- July 22nd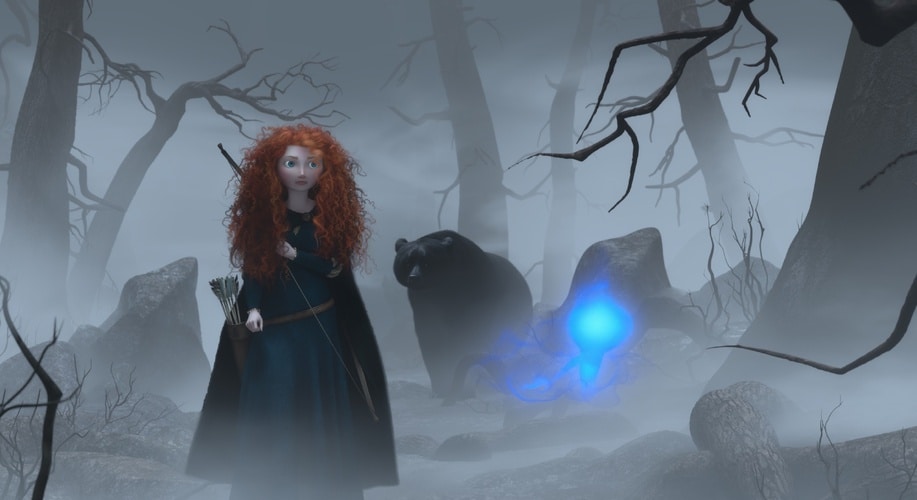 Much better than I'd anticipated, thanks largely to the feedback I've seen which lowered my expectations. I found it refreshing to see a strong female character at the center of a Pixar movie for a change, and while Merida is a princess there's thankfully very little of the typical princess themes that run through Disney's films. As I think about it now this is sort of a Scottish
Mulan
, and I mean that as a compliment.
The characters are memorable (the strong cast certainly helps), the animation is stellar (as we've come to expect from Pixar), and the soundtrack perfectly suits the tale. It's also full of heart & I'd be lying if I said it failed to touch mine.
Brave
may not be Pixar's best film, but it's easily among their better ones.
the giraffe's rating:


Add items to section
Listal Group Project

Movie Exchange Program
See also this month's lists from:
Xanadon't
,
phillydude
, and
jaytoast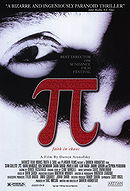 First viewing
- July 10th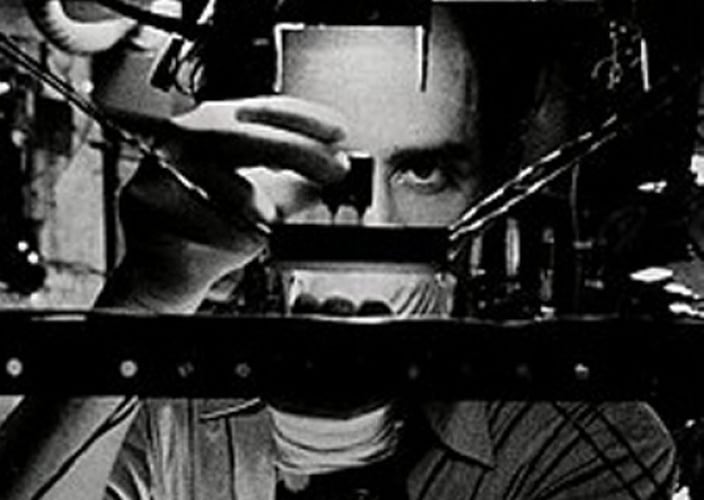 Actually I'd watched part of this a few years back at a friend's house. It was late though & we both wound up going to sleep instead of finishing the movie, and I didn't get a chance to finish it before I came home.
Pi
is interesting on many levels...sonically, visually, thematically, performance-wise. I found myself very engaged with it & am mildly surprised as I look around & see a lot of confusion as far as what the film is trying to say (maybe you should watch it again). I got a lot out of it, I just didn't fall in love with it enough to give it a perfect score.
the giraffe's rating: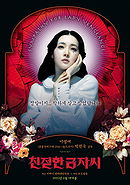 Re-watch
- July 31st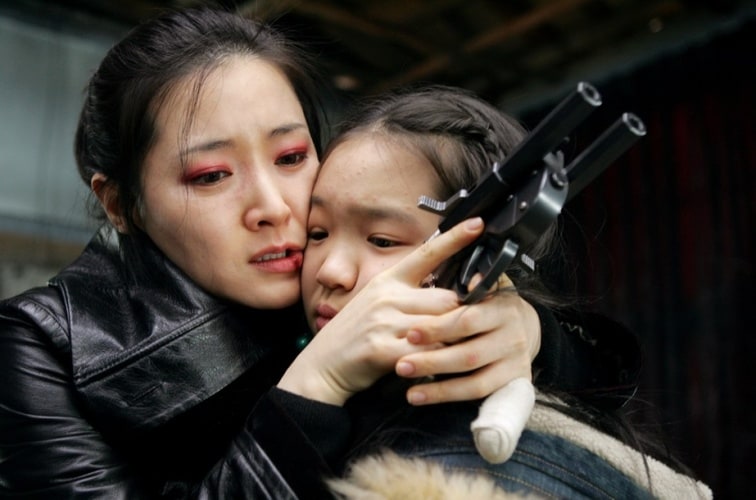 I first watched
Sympathy for Lady Vengeance
a few years ago & struggled with it. I kept falling asleep at the time, and given how much of it was familiar to me on my second viewing I missed even more of it than I'd thought. This time it was also putting me to sleep, but I did a far better job of staying awake & not missing anything. Probably I just shouldn't watch this film late at night haha.
Anyway, I thought the film was Amazing visually, the story is really good, and the performances are mostly excellent. My problem with it though is that it's far too long & drawn out for its own good. I felt like if it were 15 to 30 minutes shorter it'd be much better. All the lingering shots and long silences wore out their welcome for me. Still, it's well worth a look & better than I'd originally thought.
the giraffe's rating:


Add items to section
Year-long series focus: The Marx Bros.
I've decided this year I want to re-watch all of the Marx Bros. movies in order. Since there's 12 of them total, that gives me one per month.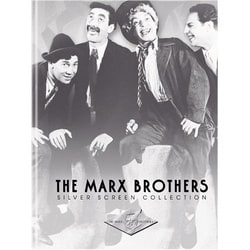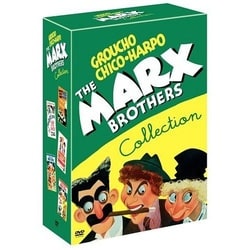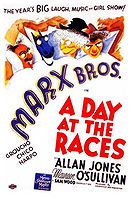 Re-watch
- July 14th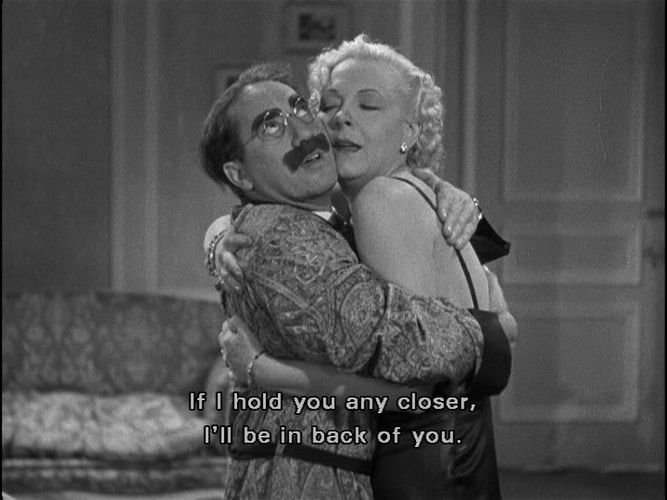 I'd forgotten that I had a big problem with this one: the musical parts. Watching it again this month, I'm struck by just how forced & thus unnecessary the musical interludes are here. In previous Marx Bros. films, the ones heaviest on music set the audience up for the musical numbers, usually in the first 15 minutes or so. Here the first one comes along so late it feels unnecessary. I feel like Allan Jones had it in his contract that he had to sing 2 songs to be in the film & they obliged him. Unfortunately neither of his songs is memorable & both give way to drawn out & even less essential moments (a ballet number which almost kills the film's momentum and a song-and-dance routine that's merely OK despite being the best song the film has). The only good thing to come out of the musical side of things is the Chico/Harpo club scene where the piano Chico plays gets turned into Harpo's harp. Had they let Chico & Harpo have their musical moments it would've been fine since they fit into the story somewhat, but even then I feel like the film would most benefit from losing all the musical interludes.
Aside from that, everything else here works Great: lots of memorable comic bits, a solid story that makes room for the Brothers' antics, and a strong supporting cast. I'd originally given this one a perfect 10 (perhaps because I owned it on VHS for a long time before getting it on DVD & thus assumed I liked it better), but now I've adjusted it.
the giraffe's rating:


Add items to section
Series focus for July: Nolan's Batman
Not sure whether I'll catch The Dark Knight Rises in the theatre this month, but I'm going to revisit the previous films at least just to get ready.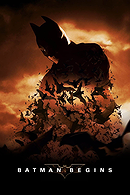 Re-watch
- July 21st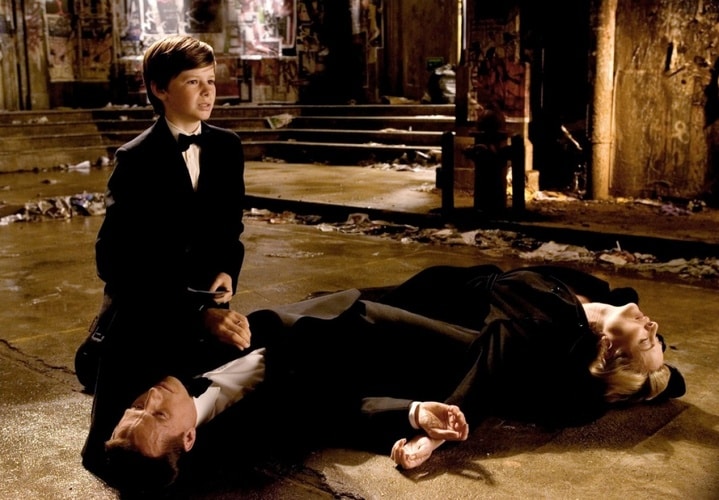 This is my first time to watch Nolan's Batman films since reading
this article
which discusses the ways in which both films explore terrorism & America's response to it after 9/11. I hadn't given much thought to that before, but I was able to see it well enough this time around. And while the exploration of terrorism adds depth to the film, it still works Great as an origin story, not to mention as a redemption/restoration of a character whose image was tarnished by the non-Burton Batman movies that preceded it. There's honestly not a single aspect of
Batman Begins
that I have a problem with...I still love it.
the giraffe's rating: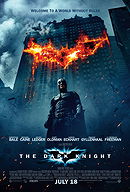 Re-watch
- July 24th/25th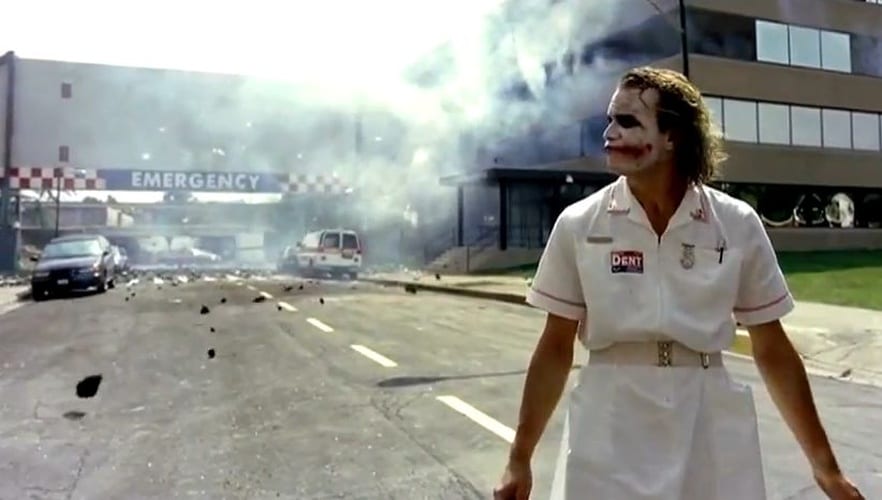 Doubt there's anything I can say about this one really. I love the opening scene, which ranks among the best of any film I've watched, Ledger consistently steals the show, the film wonderfully builds off its predecessor & sets us up for some interesting things to come for the 3rd installment. My only disappointment with
The Dark Knight
has been & remains that we'll never get to see Ledger's Joker outside of this film due to his untimely death. I would have loved to watch him go toe-to-toe with Batman & company again.
the giraffe's rating:


Add items to section
Netflix exorcisms
Films I watched before Netflix removed them from my IQ this month
Continuing my efforts to keep track of my thoughts on the movies I watch, one month at a time. Last month I tried to get all the 2011 films in my IQ watched, but fell a little short when Netflix decided to remove a LOT of content (didn't get all the films they removed watched either). So this month I'm finishing off the films that were left in hopes of maybe finally getting a Best movies of 2011 list worth publishing, as well as tackling a few DVDs that are sitting around being neglected.
See also:
the giraffe's lists for 2012
Added to

30 votes
the giraffe's movie lists guide
(195 lists)
list by the giraffe
Published 11 years, 9 months ago

2 comments

13 votes
the giraffe's lists for 2012
(18 lists)
list by the giraffe
Published 11 years, 4 months ago

2 comments