December Movie Journal - Xanadon't
Sort by:
Showing

24

items
Decade:
Rating:
List Type:

Add items to section
At the Movies

Add items to section
Off the New Release Wall
Oh. Oh no.
This
is what everyone is all worked up in a lather about?! What a disappointment.
If scene after scene marred by distractingly amateurish hand-held camera-work is your thing, then by all means. If you can get inspired by a "sense of community pride" that is evidently built around little more than alcoholism and child-abuse, well have at it. And if you think for a second that the fathers, mothers, sons, daughters, and neighbors that populate this film would unanimously clamor to return to a life of poverty and environmental/mortal doom, well...
The movie does wise to spend a portion of its focus on its young protagonist and the way her fears and imagination shape her story and experience. More of this and less near-future/Hurricane Katrina-informed "noble savage" theory re-workings would've been far more interesting and far less frustrating.
Xanadon't's rating: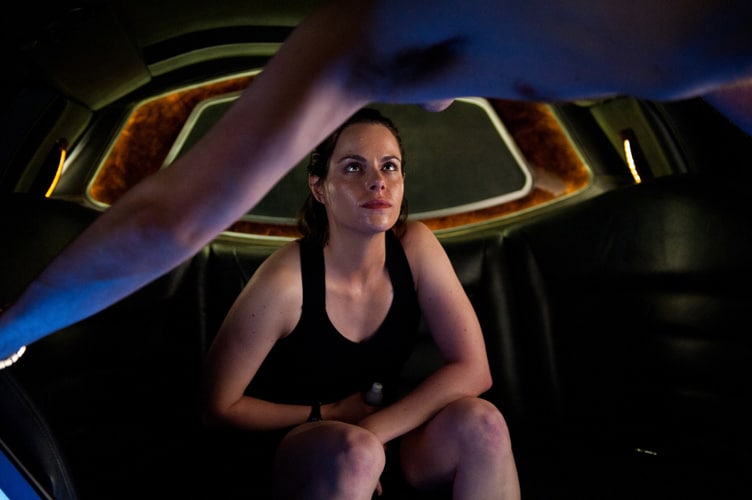 I'm fairly certain I don't know just what to make of
Cosmopolis
to be honest. There are many aspects that I admired. And there are many that frustrated the shit out of me. I feel like there's a brilliant movie buried in there somewhere. But the material just didn't consistently engage me. And there's an odd manner in which the movie feels too abstract at times, and then too heavy-handed and obvious at others.
The technical aspects of the move are very strong. And I think that Robert Pattinson did a mostly good job with the material, which is something I was nervous about. And the overall
idea
and structure of the story intrigues me. Possibly more than the execution.
Xanadon't's rating:

Xanadon't's rating:


Add items to section
Retro Titles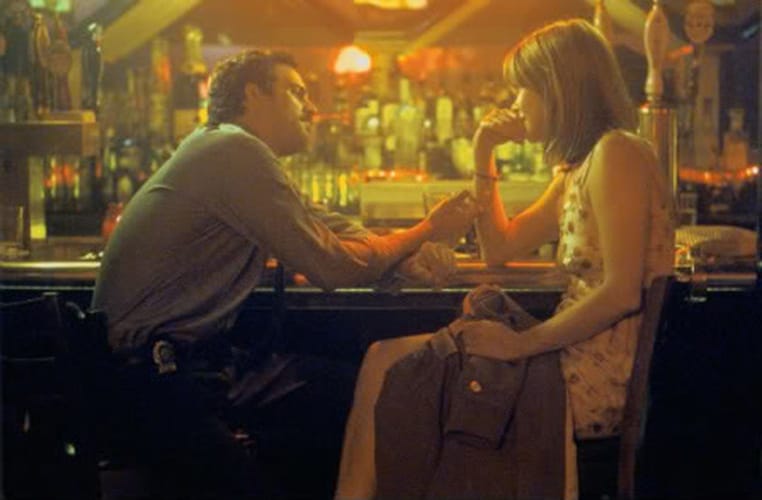 Grubby, monotone, and singularly un-clever "erotic who-dunnit thriller". It's a shame that Meg Ryan wastes a pretty darn good and pretty darn brave (especially for Meg Ryan- we're not talking about Nicole Kidman here) performance on this otherwise wholly unremarkable genre film.
Xanadon't's rating:

Yes, Woody Allen is at least a decade (and that's being kind) too old for his role here. But if you can look past this immutable fact,
The Curse of the Jade Scorpion
works surprisingly well as a light, mischievous, and brazenly fun retro-comedy/romantic comedy. The script is crammed full of playful jokes and instant Woody-isms. And bottom-line: I laughed. Quite a lot.
Xanadon't's rating: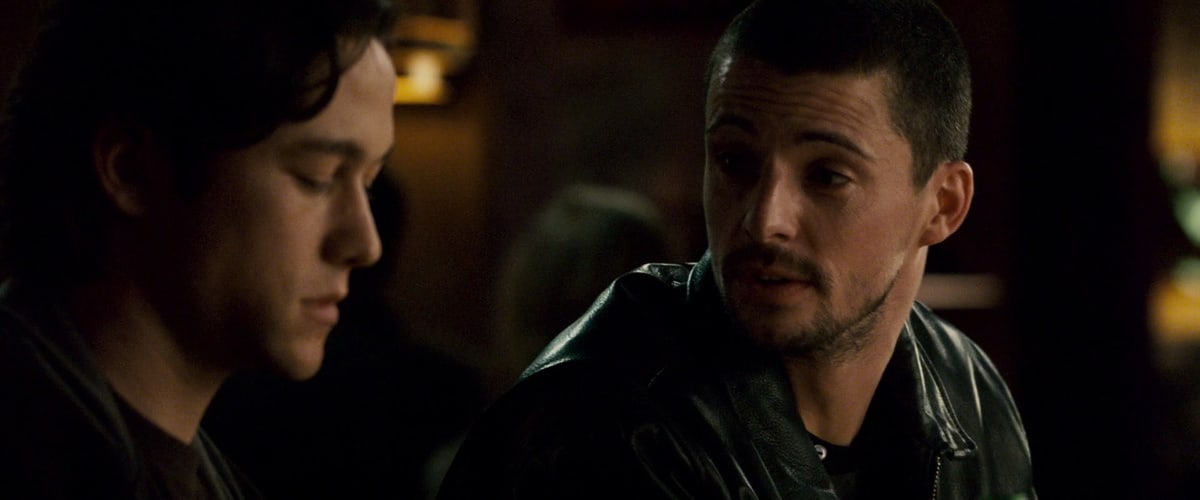 This debut (and at this time
only
) feature-lenght directing credit to Scott Frank's name is impressive in a number of fundamental ways that allowed me to overlook a few of the more minor and awkward problems present in his first-time effort.
The Lookout
succeeds most convincingly in the way its characters are written and fleshed out. The movie does not insist on plot without ensuring that the audience feels like they know these characters first. And I appreciated this fact.
Joseph Gordon Levitt is strong here (though he's done better work) and Jeff Daniels is particularly good. When we get to the "bad guy side" well, the performances aren't quite up to the same snuff as these two. Still, an engaging watch and certainly better than most films of its ilk.
Xanadon't's rating:


Add items to section
Classics
Where I see what all the fuss is about.
Xanadon't's rating:

Add items to section
World Cinema

Add items to section
Listal Group Project

Movie Exchange Program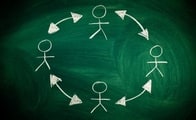 Round Two - Phase Three : From Phillydude's Shelves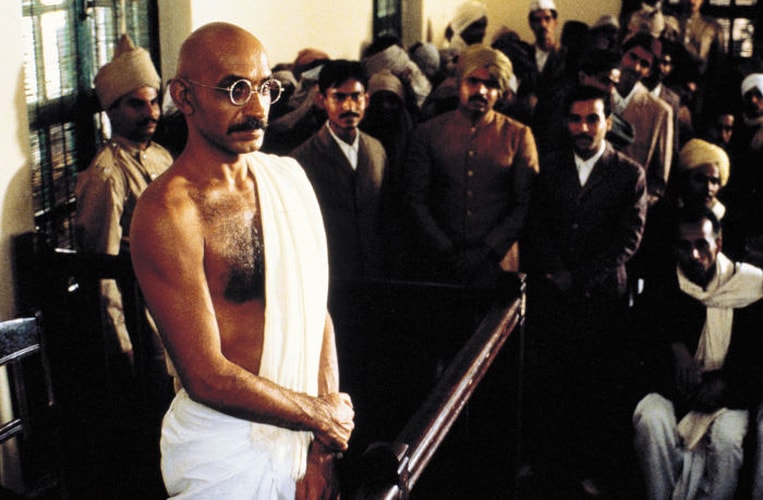 I'll be honest. I expected this movie to bore the hell out of me. Its whopping 191 minute runtime wasn't selling it to me. And bio-pics tend not to be my favorite form of cinematic storytelling. Far from it. So with these things stacked against me I'm happy to say that:
Gandhi
really is a damn good movie.
And
- I even liked it.
The sheer size and scope of the film works out to be more of a truly impressive and remarkable thing and not the dull and self-congratulatory thing that I'd feared. The story covers a good many years and a lot of ground in celebrating Mahatma Ghandi's life, struggles, and acheivements- and it moves surprisingly swiftly and powerfully through these proceedings. Many of the scenes have a self-contained arch of crescendo-ing energy that works fantastically on their own and also within the larger context of the film. I was quite pleased.
Now, that said,
Ghandi
does at certain times fall into stretches that too closely resemble straight-forward history lesson territory. Director Richard Attenborough envokes a directing style that I for the most part enjoyed for its lack of "fussiness" but one that also feels a bit languid now and then. Still, what he sets out to accomplish is very ambitious and indeed a work of passion and I would say that what he's done is pretty special.
Xanadon't's rating:


Add items to section
Revisits

Add items to section
Good Intentions
Ah yes, December. That exiting, hectic, joyful, stressful, lovely, pain-in-the-ass, magical, patience-trying, heart-warming, world-maybe-ending-but-probably-not month. It's here- has been for twelve days now- and it's kinda kicking my ass. But I kinda like it. It's been a very mixed bag thus far cinematic-wise, and I predict more of the same to follow. With a new Tarantino flick to put a colorful stamp on it before we seal up 2012 once and for all.

Thanks for joining me.

Warmest holiday wishes, readers.
Added to