Sort by:
Showing 1-

50

of

51
Load more items (1 more in this list)
Audrey Hepburn died for 20 years. And this is my tribute to her.
To a wonderful woman, that left her mark in the world. Because she deserves.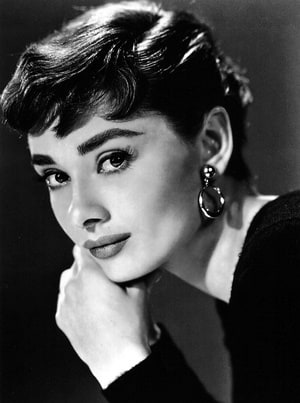 Audrey Hepburn is a classic actress. She is one of the most importants and legendaries figures in the cinema.
Audrey Kathleen Ruston.
Born Edda van Heemstra, in 4 May 1929, Brussels, Belgium.
British Nationality.
Actress and Humanitarian.
Film and Fashion Icon.
Audrey Hepburn really was blue-blood from the beginning with her father, a wealthy English banker, and her mother, a Dutch baroness. After her parents divorced, Audrey went to London with her mother where she went to a private girls school. Later, when her mother moved back to the Netherlands, she attended private schools as well. While vacationing with her mother in Arnhem, Netherlands, Hitler's army took over the town. It was here that she fell on hard times during the Nazi occupation. Audrey suffered from depression and malnutrition. After the liberation, Audrey went to a ballet school in London on a scholarship and later began a modeling career. As a model, she was graceful and, it seemed, she had found her niche in life, until the film producers came calling.
In the movies she appeared as a delicate adolescent, a look which remained until her last movie 
Always
. Her career as actress began in the English cinema and after having been selected for the Broadway play
Gigi
she debuted in Hollywood in 1953. Audrey gained immediate prominence in the USA with her role in 
Roman Holiday
in 1953. This film turned out to be a smashing success as she won an Oscar as Best Actress. This gained her enormous popularity and more plum roles.
Audrey reached the pinnacle of her career when she played Holly Golightly in the delightful film 
Breakfast at Tiffany's
in 1961. Hepburn's portrayal of Holly Golightly as the naïve, eccentric café society girl is generally considered to be the actress' most memorable and identifiable role.
In 1988, Audrey became a special ambassador to the United Nations UNICEF fund helping children in Latin America and Africa, a position she retained until 1993.
Audrey Hepburn died on 20 January 1993, in Tolochnaz, Switzerland, from appendicular cancer. She was 63 years old.
We miss you, Audrey.
IF YOU HAVE TUMBLR, YOU CAN GO TO MY BLOG AND GIVE YOUR OPINION ABOUT SOMETHING RELATED TO AUDREY (ABOUT HER FILMS, STYLE, ETC), YOU CAN CLICK ON Confess Here! AND DO IT: www.listal.com/list/tribute-to-audrey-hepburn
Added to