Feb. 2013 Movie Journal - Xanadon't
Sort by:
Showing

18

items
Decade:
Rating:
List Type:

Add items to section
At the Movies
Watched on the big screen.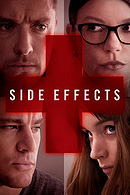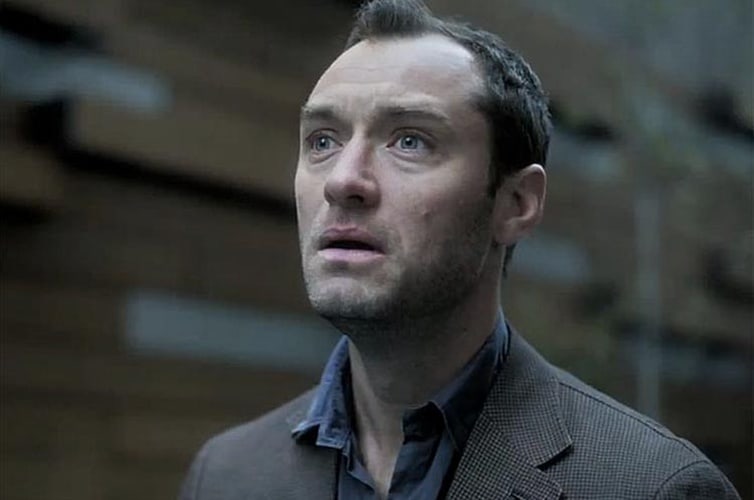 Steven Soderbergh has been claiming that he is set to retire from movie-making for some time now. And then, of course, he gave us not one more, but
two
more films last year. (
Haywire
,
Magic Mike
) So... it's a bit difficult to take him seriously. But, if he's not just crying wolf this time around, he's left us with what may in fact be his best, (and in many ways
moviest
) movie yet. Why the hell he wants to quit the biz and leave audiences with even more depressing January and February theatrical release line-ups, I just don't know. But if he's truly hanging it up for good, I've arrived at the point where I'd officially be pissed off about it.
Side Effects
is just the latest example of Soderbergh tackling genre film-making and yielding fresh and unique results. This psychological drama/thriller/mystery concoction kept me fully engaged with every scene and plot turn. Visually, the film is an understated sensation, born from a director that seems to have more confidence and sharper instincts than ever before. There's something in the way that Soderbergh's camera treats his actors that I simply and purely enjoy in a way that I can't quite describe, but don't often feel with many movies.
Jude Law (in lieu of his most recent films, it's hard to believe I once disliked him) gives a fantastic performance here, every bit as rich and intelligent and keenly felt as the one he gave us in last year's
Anna Karenina
. It's fine, fine work. And everyone else is at the top of their game too.
A movie that reminds me both of Polanski's
Repulsion
and Alfred Hitchcock (
Spellbound
and others) is a treat by itself. That this all happens within the constructs of a purely engaging, fun, and highly cinematic effort only makes
Side Effects
that much sweeter-- especially in a time when so many movies insist on being "films" to no greater benefit.
Xanadon't's rating: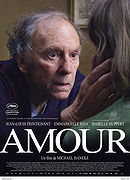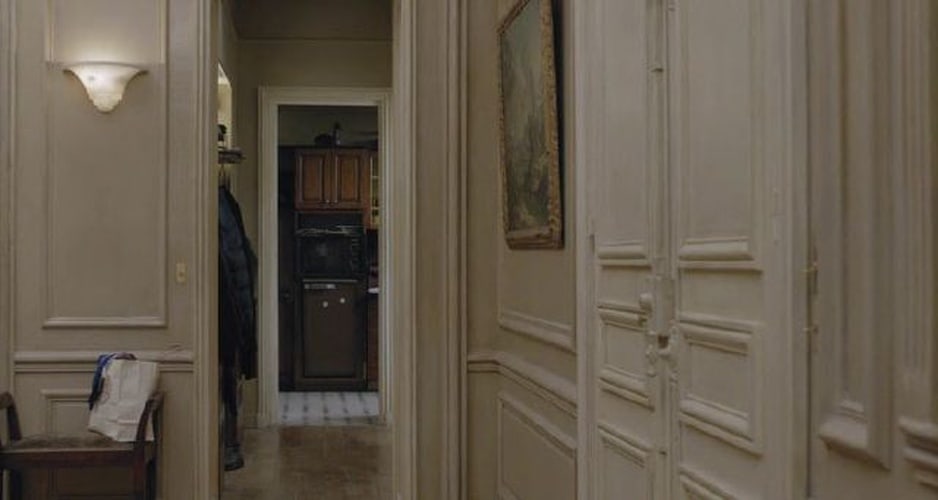 Michael Haneke's latest film doesn't deserve the great performances provided by two French cinema veterans, nor is it worthy of all the praise and accolades it has received. From my stand point,
Amour
has more in common with Haneke's first film,
The Seventh Continent
, than one might assume. Both films rely on a visual style that is stripped of most any creative flourish or possibility, instead relying upon a bare-bones, straightforward (read: self-limiting) approach to the narrative material. In each case it amounts to a tedious and monotonous parade of faux-profundity that dares anyone to question the supposed "genius" behind its method, when in fact Hanake is content to hammer home simple truths as though they were grand revelations, all without ever serving up much in the way of interesting insight.
So yes, I'm suggesting that the so-called evolution of this director that
Amour
supposedly displays is an over-statement. Seemingly endless, static medium-long shots
do
have limits to their usefulness, and savage realism eventually becomes an oppressive bore after it has stopped telling us anything new.
External Review, or... glad I'm not the only one that thinks Haneke is incredibly over-celebrated.
Xanadon't's rating:


Add items to section
Off the New Release Wall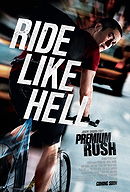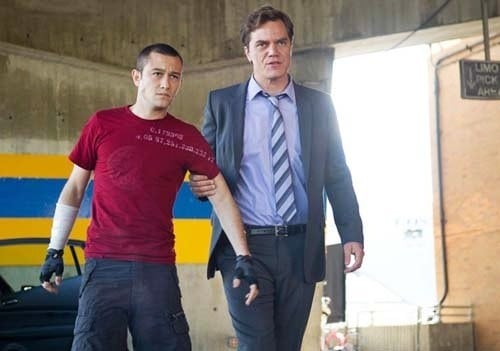 It's pretty dumb but it's also quite a bit of fun. Michael Shannon goes way over the top, but does so in such an odd way that it's difficult to tear your eyes away from his strange and hyper-expressive antics. A fun, if uneven, take on an archetypal villain that we've seen countless times before.
The unfortunate truth is that there is one too many implausible and lazily written plot points that hinge the whole thing together, and this undermines a film that might otherwise have elevated itself beyond "mindless entertainment." Still, 'entertaining' shouldn't be underrated.
Xanadon't's rating: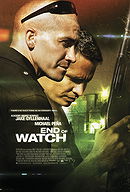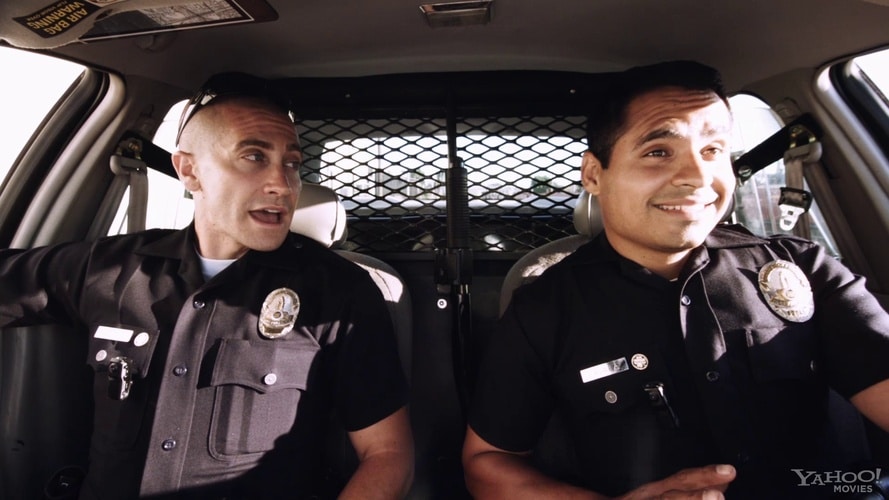 Well... I got out of this much the same things as I expected and feared based on the trailer I watched all those months ago. Which is to say, not much. Except for frustration, incredulousness, mild nausea (in terms of story, and camera-work), and, at times, outright anger.
Mostly I felt the film to be an insincere and needlessly gimmicky attempt at a buddy-cop movie suffering from an unsavory bout of self-righteousness that has itself convinced of some amount of meaningful dramatic heft that simply isn't there. The film doesn't shy away from being mildly exploitative and racist when it suits its purposes. And while it achieves a certain amount of worth in its dealings with the relationship between Gyllenhaal's character and Anna Kendrick's character, the movie had already turned me off in too many ways to earn much of my sympathy or goodwill.
Also, the final minutes leading up to and including the funeral can go fuck itself.
Xanadon't's rating: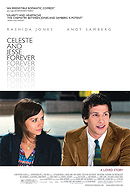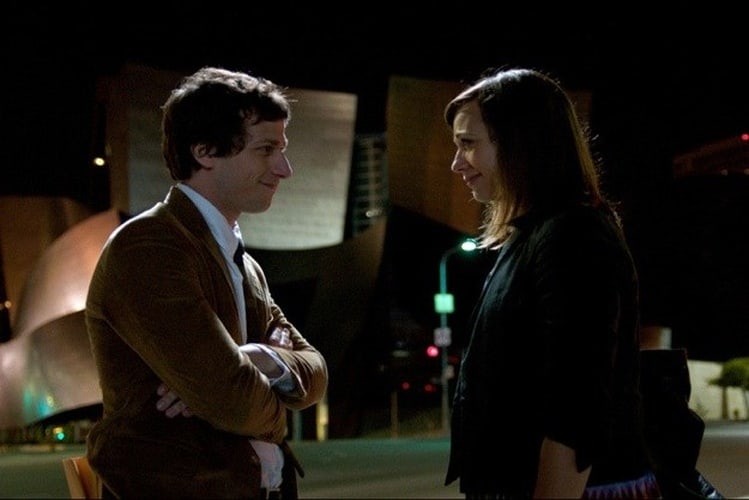 It's possible that I liked this film more than it deserves, but I have no problem with that.
Celeste & Jesse Forever
is an unconventional romantic comedy in premise, and sometimes, though not always, in execution too. That the film can be cynical, whimsical, goofy, and thoughtful all while feeling more or less fresh works heavily in its favor. Rashida Jones eventually outshines Andy Samberg when it comes to upholding the movie and my interest. She really flexes her comedic chops in this role, and it's been a while since I've found myself laughing as consistently and heartily at a female performance.
Xanadon't's rating:


Add items to section
Retro Titles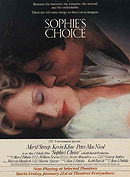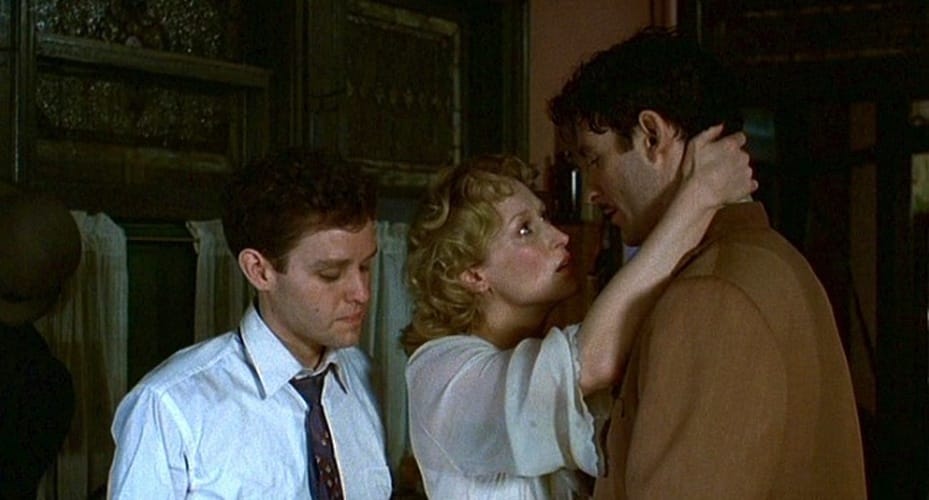 Now here is a film that I ultimately just can't get comfortable with. Certainly a part of me feels that the movie abuses the horror of the holocaust in order to prey on audience sympathy. A sizable chunk of the film is told in monologue-fueled flashback, recounting the horrific past of our titular character. On there own these scenes affected and moved me to various degrees. The rest- and the majority- of the film takes place after World War II, and the problems arise in the fact that the holocaust backdrop is molded to serve the "present day" story-- a decidedly less compelling (and at times almost trite) dramatic love-triangle. I simply can't align the films breadth of scope with its ultimate aims.
This isn't to say that there are not strengths that exist within the love-triangle aspect of the film. All three principle performers basically turn in exceptional performances. And Meryl Streep gives what might be a top contender for performance of the decade. In fact, the first half of the film has a positively fresh and sincere feel.
But as Sophie's past unfolds, things go awry. Not necessarily in a cinematic sense (though I had some issues with transitions and... character-behavior-logic) but certainly, for me anyway, in a "vision" and narrative purpose sense.
Still, I must say that I understand the predominantly favorable critical and popular reception that the film received. It presents not one, but three well-drawn and memorable characters and the story is of the equal parts profound, depressing, and colorful variety. The film does a lot of things well. It just happens to be one of those strange instances where it personally left too sour of a taste in my mouth to hold it very high esteem.
Xanadon't's rating: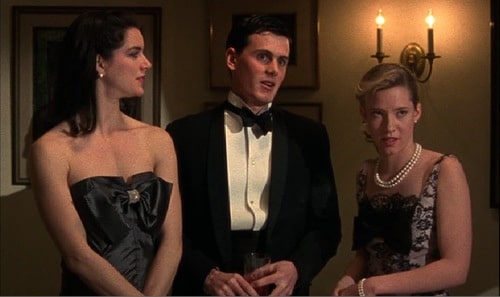 Writer/Director Whit Stillman charmed me last year with his latest film
Damsels in Distress
, so I was eager to take a look back at his previous works.
Metropolitan
is his debut film, and it's a professionally crafted movie, with impressive production qualities and performances from his young cast.
Stillman definitely has his own brand of humor and observation. In many ways, this movie isn't unlike Woody Allen or Wes Anderson in terms of tone, but such comparisons begin and end at different points. Stillman's humor is extremely dry and is at times almost over-calculated. I enjoy it, but it's easy to see where others may not.
This particular film follows a group of young, well-to-do Manhattan socialites as they discuss class mobility, philosophy, and the comings and goings of all but by-gone social eras. The ensemble cast embody characters that are well-drawn and developed to a pretty impressive extent. The film almost has an 80's teen comedy feel to it, but it's generally more literate, if sometimes not as much pure fun as the best of that particular lot.
Xanadon't's rating:


Add items to section
Assorted Horrors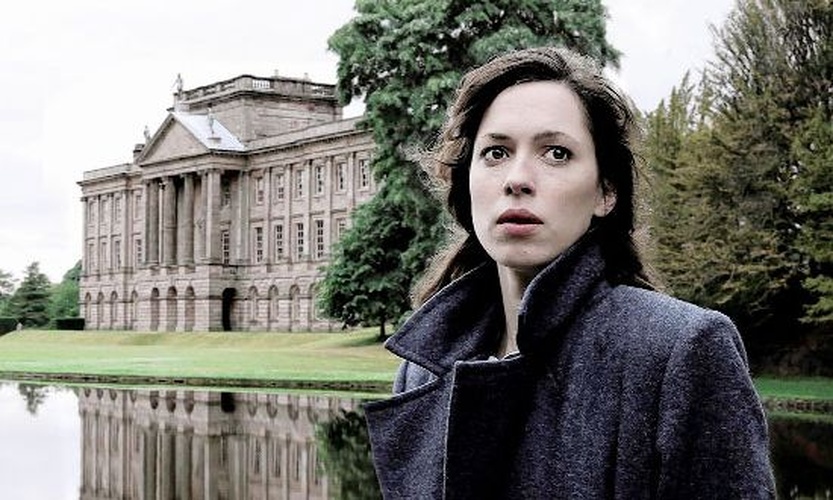 This old-fashioned ghost-story set in post WWI England around a boys boarding school lays out promising groundwork in terms of mood, setting and character sketching but eventually sputters out into just another ghost chiller.
Elegant and thoughtful photography eventually began to feel anemic and washed out for me as the film went on. The performances are among the high points in the film, but there's just aren't compelling enough reasons to become overly interested in the story. The film doesn't particularly frighten or move, or evoke sufficient emotional response to become anything memorable. Even so... I've seen far worse movies of its kind.
Xanadon't's rating: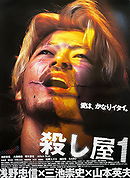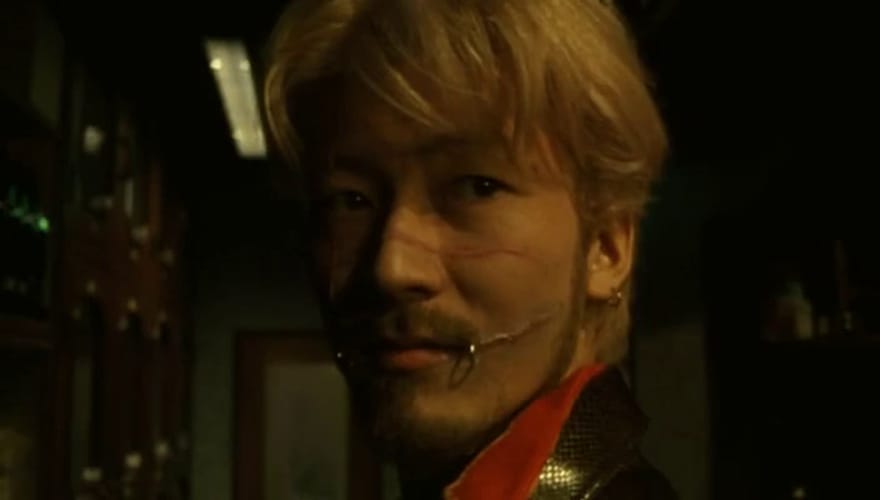 A certain amount of dark humor helped out a movie that I thought was otherwise a bit of an overly over-the-top exercise in shock cinema. I had trouble engaging with the film on a consistent level, and its sense of visual style ranged from impressive to "cutesy" and off-putting. I'm left a little bit critical of the hype that surrounds the movie, but not altogether annoyed that I watched it, or anything.
Ichi
certainly isn't as good as Takashi Miike's
Audition
or
13 Assassins
.
Xanadon't's rating:

Add items to section
5 x 5 Film Project 2013
A cool movie group/project thing formed with members here on listal, as described here:
www.listal.com/list/five-by-five
Mathematically speaking, I should have 2 or 3 of these films represented every month for the rest of the year- otherwise I'm neglecting my duties!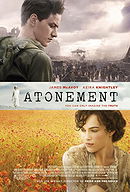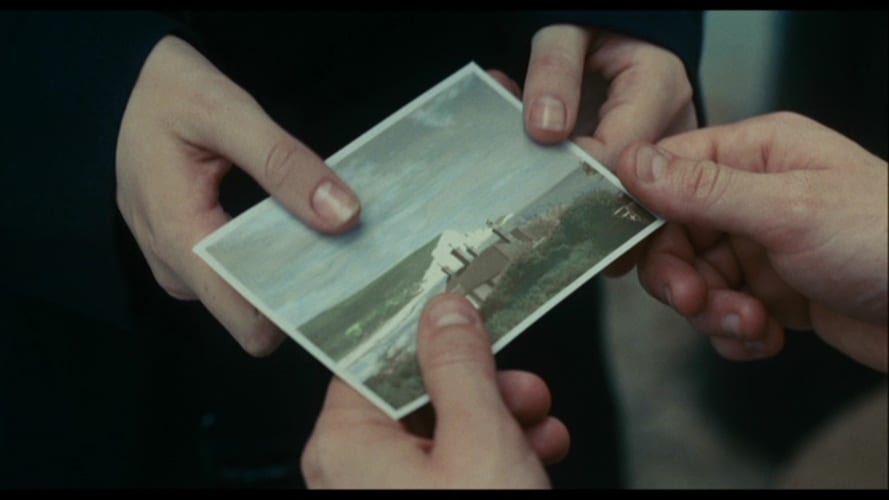 It would seem that director Joe Wright is to European Period-piece dramas what Alfred Hitchcock is to suspense-- a true master of the genre. Sure, the sample size is still a bit small, but having seen
Pride and Prejudice
, the recent
Anna Karenina
(my second favorite film of 2012), and now
Atonement
, I'm pretty much sold on the idea that Mr. Wright is THEE guy when it comes to costume dramas and cross-class romances.
Atonement
bubbles with visual style and stunning photography. This director knows how to fill a frame and how to tell stories with visual flair. I knew this after watching
Anna Karenina
a few months back, but I was surprised to see how much of this sense of confidence and stylistic ingenuity can be found in this film.
Atonement
delivers striking imagery and expert craftsmanship in the way it cuts between scenes and visually punctuates the drama happening within the narrative. An extremely impressive 5 minute long tracking shot on the war-torn beach of Dunkirk is just further proof of this director's unique ability with the camera.
The clever narrative structure of the film is another interesting aspect. It not only lends the film a unique dramatic stamp, but also provides food for thought in terms of the relationship between artists and their characters across different artistic mediums (novel, film). This was a refreshing approach to the movie, though I suspect it was born out of the source material. Having never read the book, I can't be sure.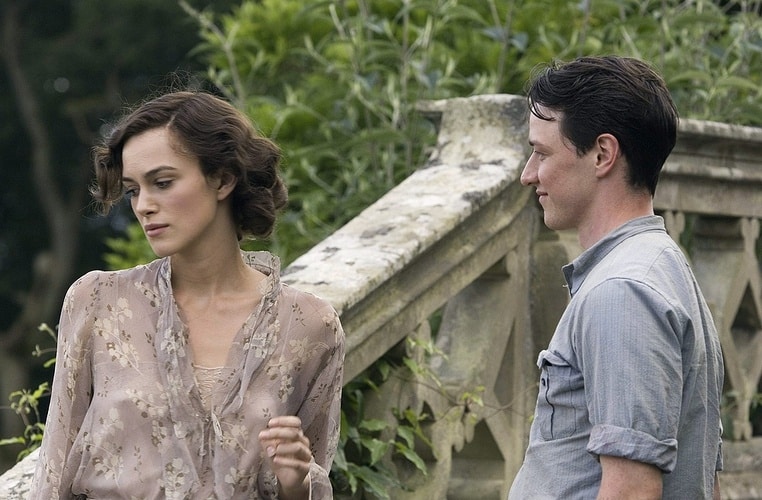 Unfortunately, for all of its flair and clever methods, I have to say that for me
Atonement
didn't quite measure up to the other aforementioned films in a couple basic ways. The main problem, I suspect was a simple lack of characterization with its main players. Our central characters seem like great canvases to work with, but the final portrait never fully came together for me. I wished to spend more intimate and revealing moments with both Cecilia (Keira Knightly) and Robbie (James McAvoy). I think that I only felt a portion of the emotional impact that the film aims for because neither the nature of their love, nor their personal natures where explored and displayed as thoroughly as I felt they deserved. (Even as I write this, however, I wonder if the fact that I was forced to view the film in two separate sittings had a good deal to do with this. Damn Vudu streaming system taking a shit.) So, yeah, it's possible that a second viewing would put
Atonement
on par with what I consider Joe Wright's best work.
In either case, it's always great to discover that I have a new director to
officially
keep tabs on.
Thanks to
lotr23
for including this in his 5x5 recommendations so I could stop putting this one off!
Xanadon't's rating: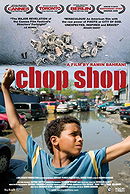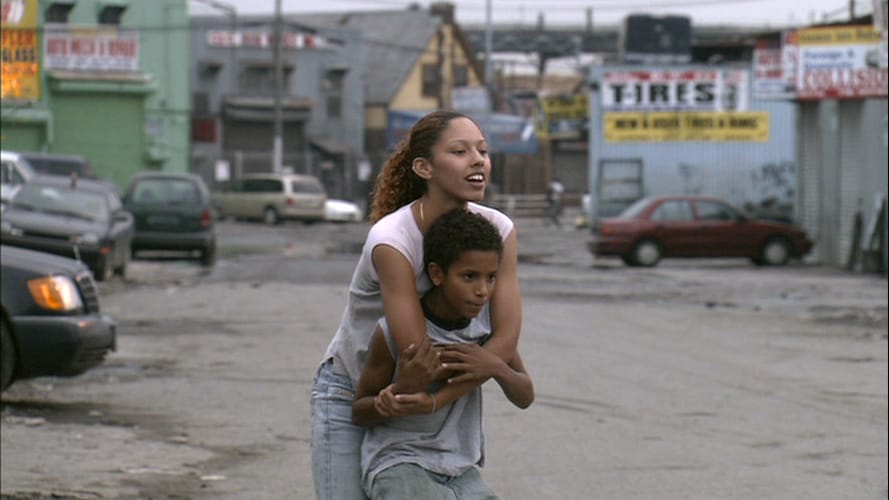 Here's a movie that's been on my "to do list" ever since it appeared on Roger Ebert's Best of 2008 list. And then, more or less by accident, I watched two other films from director Ramin Bahrani--
Goodbye Solo
and
Man Push Cart
-- and was very impressed. Still,
Chop Shop
went unwatched, lingering in my queue for years. Thanks to
jaytoast
, I've finally corrected the oversight. I'm not sure what took me so long (I think maybe the cover art suggested something too "poignant" and "uplifting") but now I'm inclined to say that this is my favorite of Bahrani's films.
I really dug
Chop Shop
from the get-go. Set and filmed in a wild and colorful all things automotive discount-bin of a neighborhood in Queens, the film positively bustles with urban life. The camerawork is athletic and hungry, devouring the rich colors of signage and fenders and enamel as it deftly captures the daily vibrations of this busy industrial landscape where there is always work to be done, money to scrape up, and dreams of a better life to inch toward.
Chop Shop
is filled with the sounds of machinery and voices inflicted with ethnic notes and histories that range far and wide. There is an immediacy and aliveness to this world and this movie that easily grabbed and held my attention.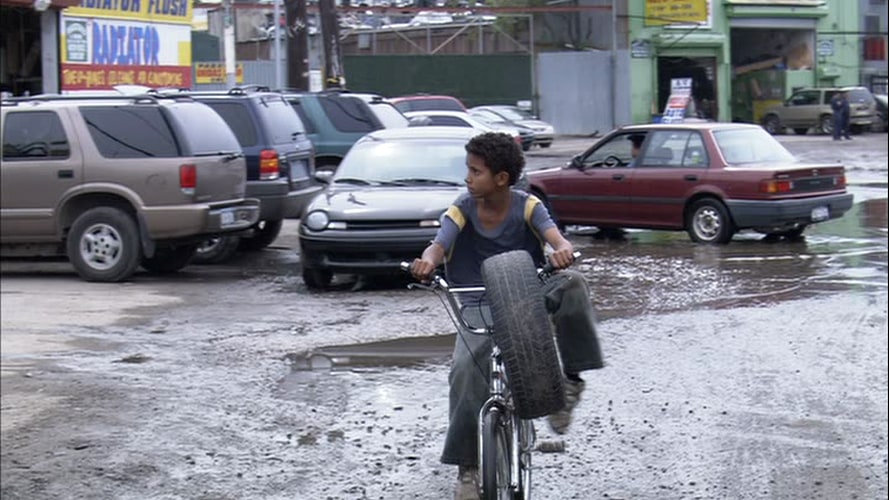 At the center of the film is preteen Alejandro, a Dominican Republican descended streetwise orphan, who, along with his older sister, works his ass off so that he might beat the odds and create a viable future for himself. Alejandro and his sister love and care for one another deeply- this is shown to us in a number of intelligent and effective ways. Their reliance upon one another and the purpose that each gives the other is at the heart of the film.
Chop Shop
is very much a neo-realism type of film, and in some ways it's a "slice of life" kind of movie. I hesitate to use that phrase though, as there is so much thought and deliberateness put into the story and the way in which thing unfold. It's a wonderfully acted film and a wonderfully written film, and at many times the combination of the two had me stressed out with fear that at any moment something truly fucking terrible was going to happen to this kid. I won't say whether or not or in what ways my fears came true or not. I'll just say that this director knows exactly what he's doing and that he's created something that deserves to be seen.
Xanadon't's rating:

Add items to section
2013 Personal Viewing Project #1
For all I know this could be the first and last "personal viewing project" of the year. But I'm pretty adamant about this one...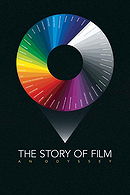 Continuing with what is essentially an entire cinema-survey course put to film. This 15 part series is easily one of the most impressive things I've come across in recent memory. I've now watched all 15 hour long installments- it's been a very informative, interesting, and absolutely enjoyable journey. The narration from Mark Cousins is insightful and enthusiastic. And really, I have a hard time imagining a voice I'd rather listen to 15+ hours. It's a great resource for anyone interested in the history of cinema, and at the very least, should satisfy as an enjoyable diversion for those less invested.
Xanadon't's rating:


Add items to section
Deja View
Repeat viewings.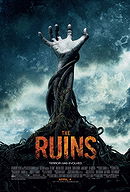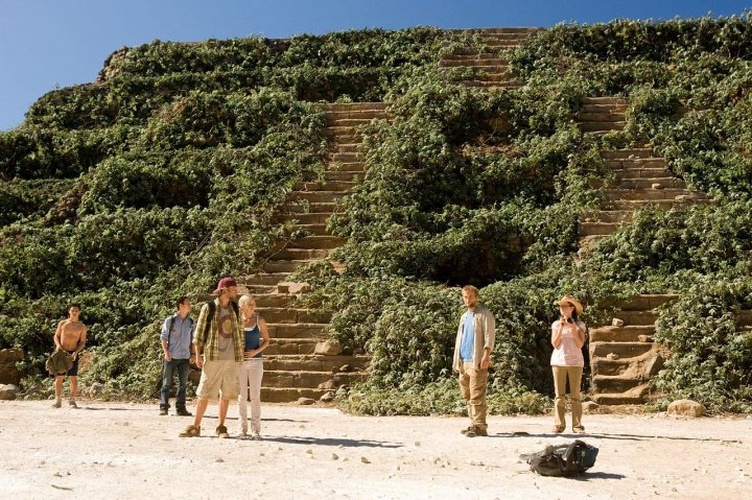 For some reason I originally gave this movie a 6/10 rating. I don't know what the hell I was thinking-- this movie is definitely an 8/10 for me. So glad I rewatched it!
The Ruins
might be my favorite Pretty People/Exotic Locations/Shit Goes Horribly Wrong- subgenre horror movie ever made. If you didn't realize that those things define an established sub-genre of contemporary horror movies, well... then you obviously haven't watched as much trash as I have.
But yes,
The Ruins
is one of the best. Really none of the characters piss me off.
Everyone
gives a decent or better performance. The effects are impressive. The shooting is entirely professional and accomplished with skill. And the entire premise is fun and somewhat uniquely executed, while also appealing to a sorta fond 50s horror/creature feature schlock kind of vibe. Plus, the movie is enough of a tough, graphic, cringe-inducer to feel that you got what you paid for.
Is some of it a little dumb? Of course. But
The Ruins
is definitely a noteworthy entry into U.S. produced contemporary horror and a respectable achievement, all things considered.
Xanadon't's rating: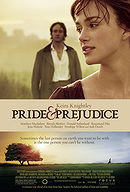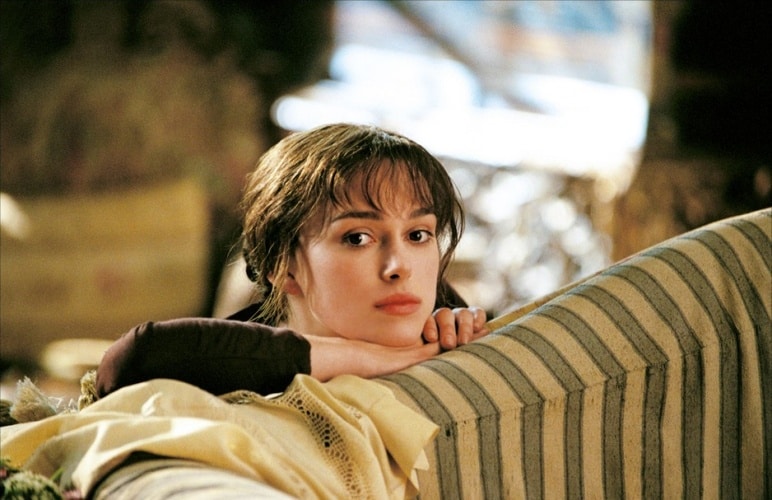 One of my favorite romances put to film. I really enjoyed the book when I read it 10 or so years ago. I loved the stage production that I saw shortly afterward. And when the film released, I left the theater plenty happy with the movie. A second watch reminds me just how much I enjoy the two central characters and the spirit of the story.
Xanadon't's rating:

Add items to section
Good Intentions
I've more or less been taking a break from listal these days. It's a part-voluntary, part born out of necessity type of thing. Along with my sharp decline in listal activity, my movie-watching proficiency has taken a hit as well. You know the story-- other activities/responsibilities/projects clamoring for attention.

But that said, I'm going to continue posting monthly journals, no matter how sparse they may be. Thanks for reading.
Added to

12 votes
2013 Movies Diaries I'm Following
(51 lists)
list by Michael M
Published 9 years, 11 months ago

1 comment