31

vote
Movies the giraffe watched: November 2012
Sort by:
Showing

23

items
Decade:
Rating:
List Type:
The breakdown: 23 films watched - 7 on DVD, 3 in the theatre, 1 on YouTube, and 12 via Netflix instant; of those 20 were first views, 3 were re-watches, 2 of the 23 were short films, 2 others I failed to finish, and they came from the following decades: 30s, 40s, 60s, 80s, 90s, 00s, & 2010s.

November wound up being a better month overall than I'd anticipated. Netflix helped me out by removing a fair chunk of my IQ, though most of it I could have let go without watching (especially the 2 films I couldn't finish). Guess that's how it goes though. On the upside, most of what I chose from my IQ to watch that was NOT going anywhere any time soon wound up being more worth my time...so perhaps there's a lesson to be learned there.

I made it out to the theatre twice this month, once with my "wife" & our daughter, and once on my own (the "wife" isn't a Bond fan apparently). The family trip provided the better film, but Skyfall was definitely worth watching & I thank the Listal community for encouraging me to check it out.

This month also saw the end of the Movie Exchange Program project for me, though I do plan to (re)watch some of the films I contributed next month to properly wrap things up. It's been a lot of fun to do this project as I've watched many films I otherwise wouldn't have. We're already discussing what to do for next year, and I'm looking forward to maintaining a sense of community around here through a common love of film (even if our tastes aren't always the same...but then if they were that'd yield rather dull results, yes?).

One more month left to go...

Best film for November I hadn't seen before: Hugo/Wreck-It Ralph (tie)
Best hidden gem: Go West
Worst film: From a Whisper to a Scream (think it's safe to choose despite my not finishing it)

Add items to section
Big screen attractions
Films caught in a theatre
First viewing
- Nov. 20th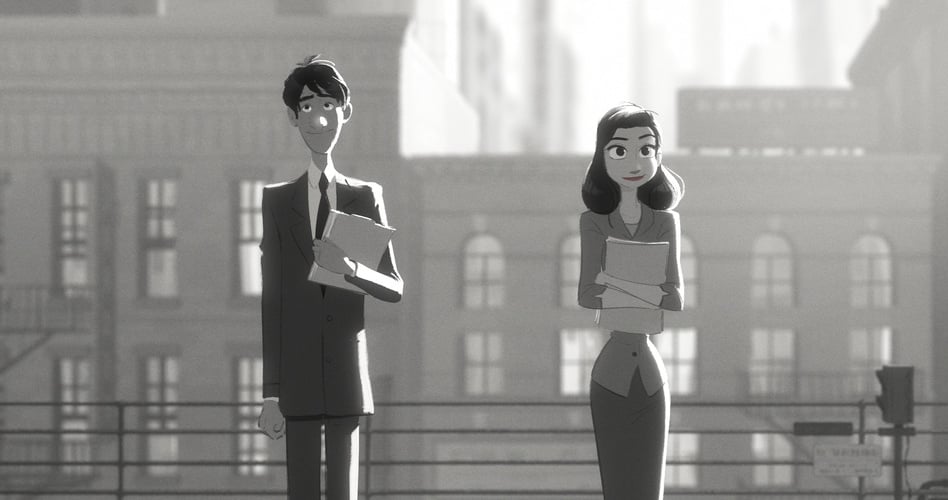 A black-and-white animated short in 2012? Cool. Can't say I was overly impressed by this otherwise, but it's memorable enough & worth watching.
the giraffe's rating:

First viewing
- Nov. 20th


See also: Review by Joshua "LF"
Thanks to Alamo Drafthouse's Baby Day, the "wife" & I were able to take the kiddo & all go enjoy a movie together as a family (outside of Baby Day screenings, no children under age 6 are allowed at Drafthouse for any screenings). And overall, we loved it. The only thing that holds this film back from earning a perfect score is, as the above review also notes, the moments where the film overindulges in potty humor. Such moments serve only to highlight the fact that Sarah Silverman is voicing her character, and otherwise contributes nothing worthwhile to the film. That aside, the combination of humor & heart works largely in this film's favor, & I loved the various ways it touches on so many video games throughout its short history. Definitely a film worth seeing & easily among my favorites for this year.
the giraffe's rating:
First viewing
- Nov. 30th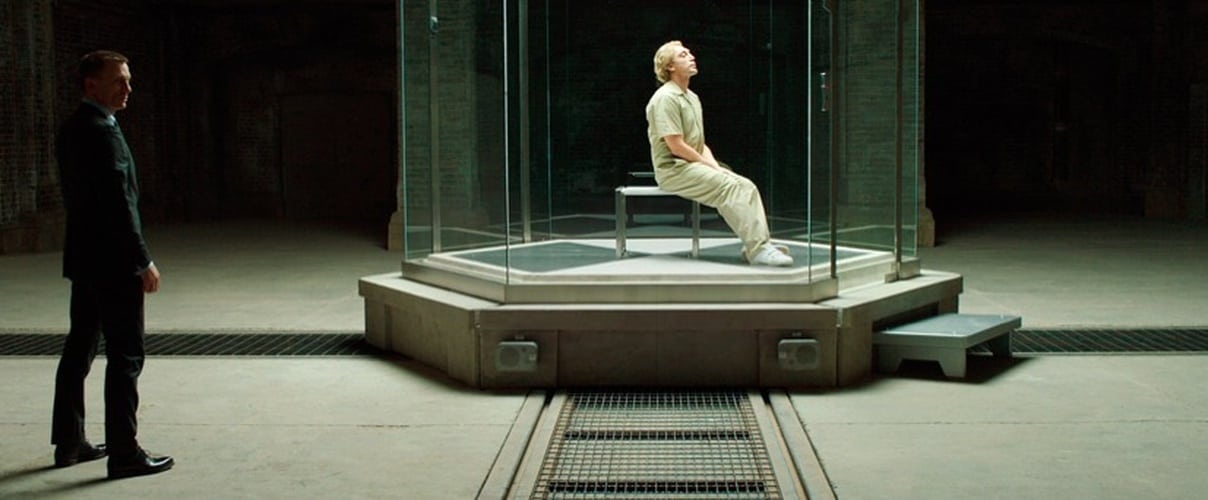 Nice to see Bond back in good form. The last film was bad enough that I wasn't initially excited to check this one out, but then the positive feedback rolled in & I made it a priority. And I'm glad I did.
Unlike the last 2 films with Daniel Craig in the role, this time the entire film is wonderfully shot. Gone are the shaky-cams & confusing set-pieces, and good riddance to them. This film falls more into the spirit of the Bond franchise at it SHOULD be. The script is well-constructed, the characters are well-developed, and aside from a handful of lagging moments the pacing is well-handled. The only problem really is that while the film certainly impresses, it also falls almost too self-consciously into a habit of ensuring certain expectations of Bond films are met. This mostly works to the film's advantage because they get it right. But at the same time I feel like it's formulaic & thus prevents the film from achieving the status of a Great film.
How about Javier Bardem as the bad guy though, eh? Pretty impressive says I, even if at times his antics recalled
The Dark Knight
.
the giraffe's rating:


Add items to section
Listal Group Project

Movie Exchange Program
See also this month's lists from:
Xanadon't
and
phillydude
First viewing
- Nov. 10th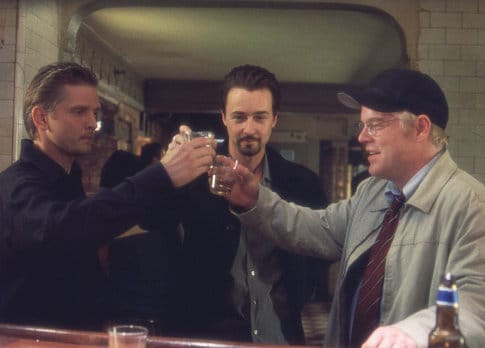 Technically this was my first FULL viewing, as I'd started to watch this once before at my parents' house. As I recall, my dad sat down to watch it too at some point & I wound up changing the channel rather than watch it with him (possibly about the time Marty launches into his fuck everyone tirade).
Anyway, everything here is well done & nicely put together. The performances are mostly excellent and the story is compelling from start to finish. It works as well as a character study as it does a study of the character of post-9/11 NYC. Some of Spike Lee's visual choices don't do much for me personally, and I'm not sure I'd go out of my way to watch
25th Hour
again. But I appreciate what Lee has done here & would say it's well worth watching.
the giraffe's rating:

First viewing
- Nov. 24th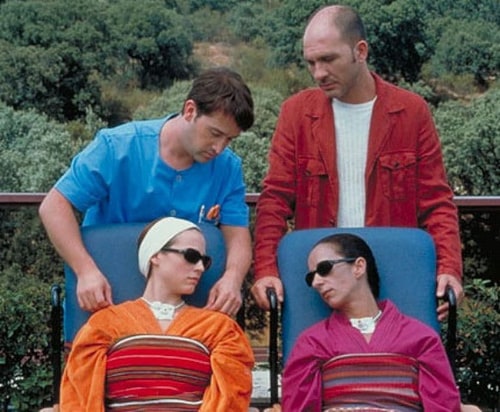 Initially I didn't think much of this film other than that it was well shot & put together. But as it rolled along I found myself engrossed in the story, despite the fact that it seems like something plucked from a soap opera at times. The characters are well developed by the end, the acting is excellent, & I liked it overall even if some parts were easily predictable. I can't say I ever loved it, but it's definitely worth watching.
the giraffe's rating:


Add items to section
Year-long series focus: The Marx Bros.
I've decided this year I want to re-watch all of the Marx Bros. movies in order. Since there's 12 of them total that gives me one per month, but I skipped last month for the Horrorfest this month there will be two films.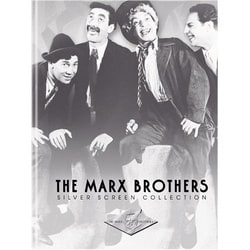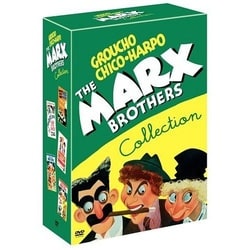 Re-watch
- Nov. 8th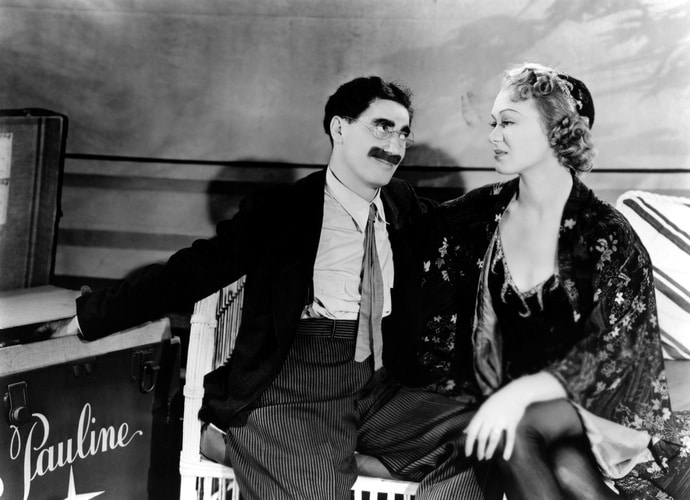 A solid if unexceptional entry from the Marx Bros. It's entertaining, the cast is decent, and there are some good laughs along the way. The plot could easily be wrapped up in 30 minutes, but gets stretched out to almost 90 minutes. That could be a problem if you're not a fan of the Marx Brothers' comedy, since the plots of their films are usually secondary to the humor anyway, but this time out there aren't many big memorable moments like most of the films that preceded it.
the giraffe's rating:

First viewing
- Nov. 16th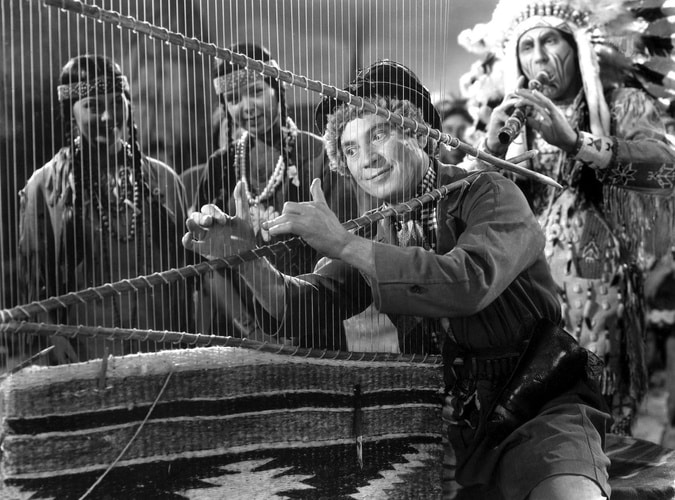 One of the coolest harps ever.
Somehow I'd missed this one until now, but I'll be sure to watch it again in the future. The comedy side of things fires on all cylinders here & the supporting cast never overstays their welcome. Some of the characters could be better handled, but I laughed so often & heartily that I hardly cared. It may fall a little short of their best films, but not by much. Kind of a shame then that it's rarely talked about.
the giraffe's rating:


Add items to section
Netflix exorcisms
Films I watched before they left my IQ this month

Add items to section
I tried, but I gave up
First "viewing"
- Nov. 23rd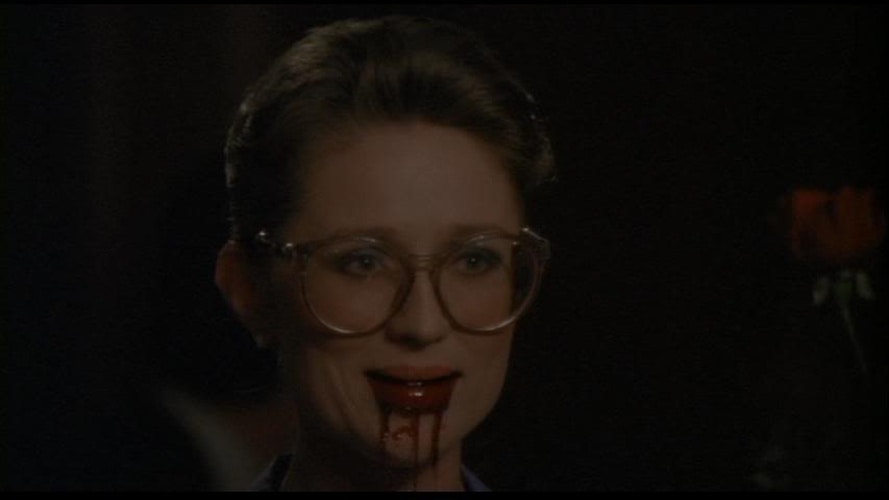 You see the kind of crap I was dealing with here. I wanted to watch this because Vincent Price is involved, but as far as I could tell he only had a bit part. It's possible he shows up later in the film, but I simply couldn't bring myself to sit through it far enough to find out. There's a lot of odd/bizarre stuff going on that made me feel like the film was intentionally fucking with me, and overall it was just poorly put together & dumb from what I saw. I gave up around 40-45 minutes in because I couldn't take it anymore. Evidently it's an anthology, but I didn't get past the first story so take that into consideration.
First "viewing"
- Nov. 23rd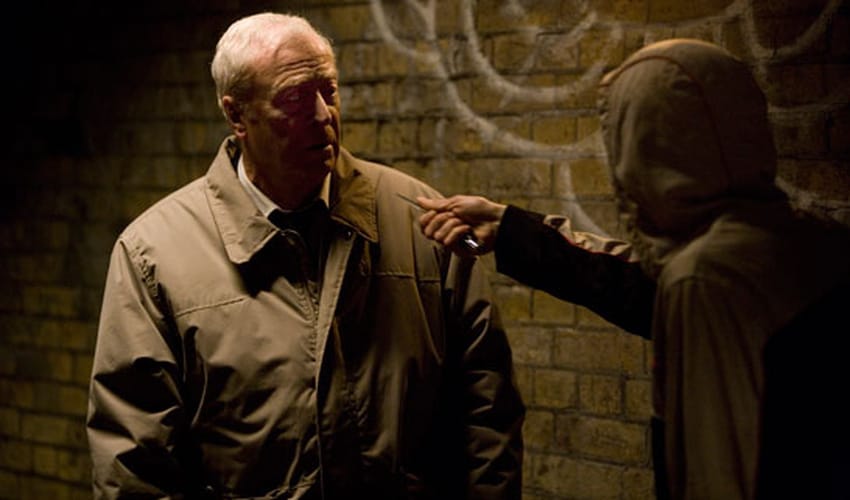 I think I watched about 40-45 minutes of this one too before abandoning all hope. Seems like a well made film I guess, but it failed to generate any enthusiasm on my part. The pacing is terrible, far too many scenes & shots are dragged out (some no doubt in an attempt to be "artistic"), which made it fucking boring to watch. Didn't help that it's a very generic vigilante tale, nor that it failed to get me invested in any character including its lead. As much as I like Michael Caine, I simply didn't give a damn about his character here. *sigh* Oh well.
November tends to be a bit of an off month for me, between post-Horrorfest burnout & a variety of events sprinkled throughout the month (Fun Fun Fun Fest, Thanksgiving, etc.). So we'll see how this month goes. There definitely won't be much planning going into the month beyond keeping up with the group project, my year-long Marx Bros. thing, and catching whatever leaves my IQ.
Added to
28 votes
the giraffe's movie lists guide
(149 lists)
list by the giraffe
Published 6 years, 11 months ago

1 comment
13 votes
the giraffe's lists for 2012
(18 lists)
list by the giraffe
Published 6 years, 6 months ago

1 comment