44

vote
The League of The World of Women (DEC POLL)
Sort by:
Showing 1-

50

of

86

Add items to section
The League Table

Add items to section
Promotion Table
Load more items (36 more in this list)
Hi, everyone. December league poll is now ready. Many thanks for everyone who took part of the November poll. Please, I would recommend reading the instructions for new voters before taking part of the poll just to avoid mistakes and me messaging about the mistakes.
Please don't mention porn stars because it may block this poll if I add them.
This is the new League poll based on women around the world.
Please choose your top 5 women from the league table in order of how you rank their beauty and sex appeal.
Please choose for the promotion league 3 women for promotion from any 3 countries that they were born in, not raised in the country or a citizen that you would like to see promoted for next month.
Please don't choose 2 or 3 of your choices from the same countries. Please choose all 3 women from 3 different countries
(Must be born in those 3 different countries)
. If your not sure if they are born in a different country from your other choices please check their listal profile or wikipedia.
Here's an Example for the 3 choices:
Choice 1 England
Choice 2 USA
Choice 3 Brazil
For the Promotion League the top 3 will be promoted to the league at the end of each month and the last 3 from the league table will be relegated to the Promotion League and will receive 1 point called, "Relegated" as a starter.
The people who had voted before can take part again every month. Everyone is welcome to take part. Many thanks for the people who voted and I hope to see your votes each months.
MONTHLY RESULTS: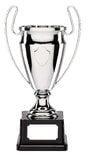 Champions of The League:
February: Eva Green
March: Candice Swanepoel
April: Candice Swanepoel (Retained)
May: Jessica Alba
June: Eva Green
July: Christina Hendricks
August: Christina Hendricks (Retained)
September: Natalie Portman
October: Natalie Portman (Retained)
November: Alicia Vikander
December:

Runners Up of The League:
February: Miranda Kerr
March: Jessica Alba
April: Jessica Alba
May: Christina Hendricks
June: Jessica Alba
July: Angelina Jolie
August: Jessica Alba
September: Candice Swanepoel
October: Jessica Alba
November: Natalie Portman
December:
Promoted To The League:
March: Candice Swanepoel, Cintia Dicker & Dove Cameron
April: Adriana Lima, Cheryl Cole & Emma Watson
May: Josephine Skriver, Lucy Pinder & Christina Hendricks
June: Gillian Anderson, Lucy Lawless & Taylor Swift
July: Angelina Jolie, Marie Avgeropoulos & Natalie Dormer
August: Katie McGrath, Natalie Portman & Carice van Houten
September: Alicia Vikander, Alessandra Ambrosio & Liya Kebede
October: Catherine Zeta-Jones, Phoebe Tonkin & Felicity Jones
November: Rose Leslie, Yvonne Strahovski & Holly Willoughby
December: Katrina Law, Gemma Arterton & Laura Vandervoort
Relegated From The League:
March: Lucy Lawless, Catherine Zeta-Jones & Trish Stratus
April: Penélope Cruz, Alessandra Ambrosio & Katrina Kaif
May: Doutzen Kroes, Katie McGrath & Milla Jovovich
June: Kareena Kapoor, Cheryl Cole & Diane Kruger
July: Taylor Swift, Lucy Lawless & Adriana Lima
August: Irina Shayk,Bar Refaeli & Josephine Skriver
September: Cintia Dicker, Carice van Houten & Katie McGrath
October: Liya Kebede, Alessandra Ambrosio & Salma Hayek
November: Catherine Zeta-Jones, Lucy Pinder & Emma Watson
December: Natalie Dormer, Holly Willoughby & Miranda Kerr
Voters:
1. TheKnight12
Feb/Mar/Apr/May/Jun/Jul/Aug/Sept/Oct/Nov/Dec/
2. Deanmon
Feb/Mar/Apr/Jun/Jul/Aug/Sept//Oct/Nov/
3. Red Rose Lips Lover
Feb/
4. IR FOOL
Feb/
5. BAMF
Feb/Mar/May/Apr/Jun/Jul/Aug/Sept/Oct/Nov/Dec/
6. darin26
Feb/Mar/Apr/May/
7. ChihuahuaDaddy
Feb/Apr/May/Jun/Oct/Nov/Dec/
8. Mr.Worldwide
Feb/Mar/Apr/May/
9. lilski
Feb/
10. celina
Feb/Apr/May/Jun/Jul/Aug/Sept/Oct/Nov/Dec/
11. Miss. McQueen
Feb/Mar/Apr/May/Jun/Jul/Aug/Sept/Oct/Nov/
12. Sons of Sparda
Feb/Mar/Apr/May/Jun/Jul/Sept/Oct/Nov/Dec/
13. corsair
Feb/Mar/
14. Mr. Heisenberg
Feb/Mar/Apr/May/Jun/Jul/Aug/Set/Oct/Nov/Dec/
15. Don Pinstripelli
Feb/Mar/Apr/May/Jun/Sept//Oct/Feb/Mar/Apr/May/Jun/Jul/Aug/Sept/Oct/Nov/
17. Dark Warrior
Mar/
18. David
Mar/
19. QUESTMAKER
Apr/
20. Aztekland
Apr/
21. irishblue
Apr/
22. ORION
Apr/May/Jun/Dec/
23. Matrix Apr/May/Jun/Jul/Aug/Sept/Oct/Nov/Dec/
24. reallly
Jun/Jul/Aug/Sept/Oct/Nov/
25. AdamantiumX
Jun/Sept/Oct/Nov/
26. labros Aug/Sept/Oct/Nov/
27. TheOneAndOnlyTs Sept/Oct/Nov/Dec/
28. steven2185 Dec/
29. captainspyke Dec/
30. Gav Dec/
Added to