29

vote
Movies the giraffe watched: March 2013
Sort by:
Showing

21

items
Decade:
Rating:
List Type:
The breakdown: 21 movies watched - 13 on Netflix instant, 3 were in the theatre, and 5 on DVD; of those 19 were first views, 2 re-watches, 2 were documentaries, and they came from the following decades: 50s, 80s, 90s, 00s, & 10s.

OK, so first off OMG I made it to the theatre 3 times & saw ALL the movies that came out this month I most wanted to see! Pretty sure that hasn't happened since the kiddo came along, so I'm pretty pleased about that. And all 3 trips were well worth the price of admission too, which also doesn't happen often. That alone makes up for the fact I fell short of most of my goals for this month & my numbers dropped off slightly.

This was also the first full month I rented movies from my local video store, some for the Five by Five project and the rest just for fun. Nice to have that ability now. And the movies I watched were all worth the trip(s), as they're not exactly in my neighborhood.

I'd really hoped to watch more of the Netflix project films, as well as the films that were leaving my queue, but it just didn't work out that way. And I'm now glad I didn't set the bar higher for my mini-focus on Eddie Murphy's films (I might have squeezed in one more but I couldn't find 48 Hrs. when I went to rent it). I got about half of what left Netflix this month watched, but I wish I'd managed to catch A Bronx Tale since it counted for both exorcisms AND the Instant Project. May have to rent it in the near future to make up for it.

Best new to me film for March: The Diving Bell and the Butterfly (though Safety Not Guaranteed is a close 2nd)
Best hidden gem: Timecrimes
Worst film: Shutter or V/H/S

Add items to section
Big screen attractions
Films caught in a theatre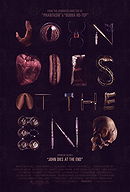 First viewing
- March 2nd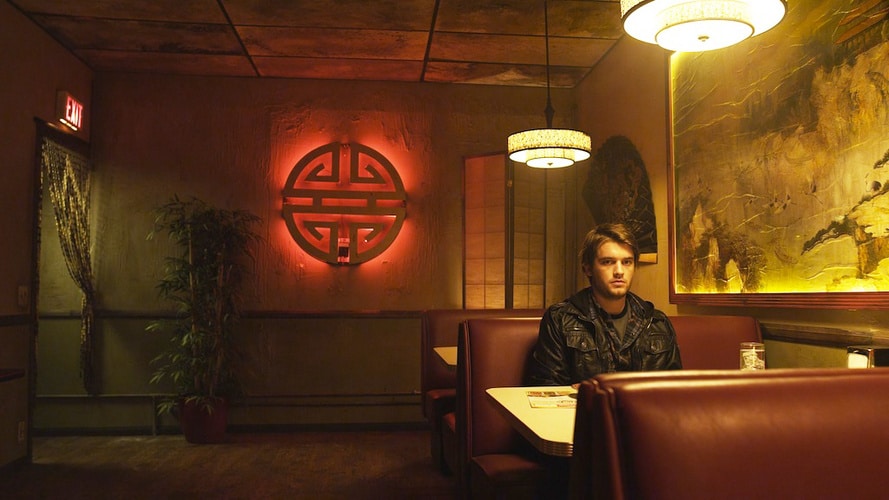 I went into this film knowing nothing other than that it's the latest offering from Don Coscarelli, a director who has become a favorite of mine over the years for his oddball sensibilities & the fact that he clearly makes movies he wants to see, the rest of the world be damned. This means that the one thing you're guaranteed with each of his films is a unique experience, which
John Dies at the End
delivers. I'm not sure I followed it entirely, but that's not a bad thing in my opinion. After all, that's what physical copies of movies are for, right? They give you the chance to revisit a film whenever you want to gain better understanding or simply relive the experience. In this case I'll be buying a copy to do both, and I anticipate I'll love it just as much with repeat viewings.
Just a thought:
Be careful with soy sauce.
the giraffe's rating: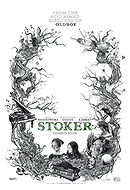 First viewing
- March 23rd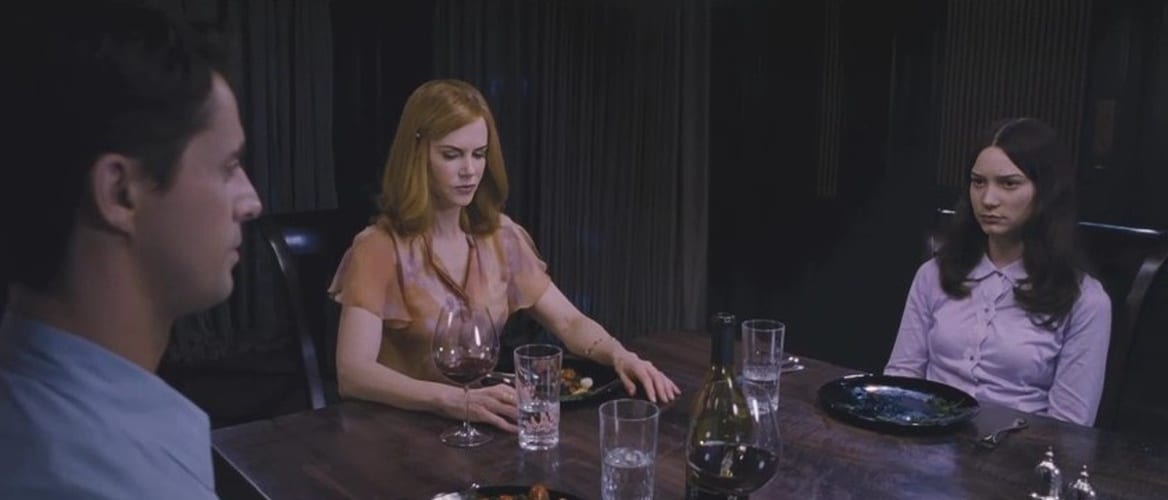 Managed to ship the kiddo off to my parents so the "wife" & I could have a date night. Can't say this is a very good date movie, but fortunately we've been together long enough that that doesn't really matter. ;)
For those who are already fans of Chan-wook Park's films, I can say you'll be pretty happy here. The cast is all Americans, but I felt like I was watching a foreign film populated by American actors. Park has retained everything that's made him an interesting director so far, so the initiated should be very pleased. The script is smart too, and I found myself constantly wondering where it was going & what would happen next, with little time to stop & think very far ahead. These are all good things.
On the other hand it's a somewhat hard story to swallow due to the subject matter. To say I "enjoyed" the film is partly true, but also a little misleading. There are moments where you can't help but feel uncomfortable, moments which I admire the execution of but aren't exactly enjoyable. It's a hell of a film, to be sure, and at the end I had a strong urge to re-watch it to see what pieces I overlooked or missed due to misdirection & whatnot. But despite that urge I think I'll wait a while before I revisit it again. I had to watch something comedic when I got home to help me recover.
the giraffe's rating:

First viewing
- March 30th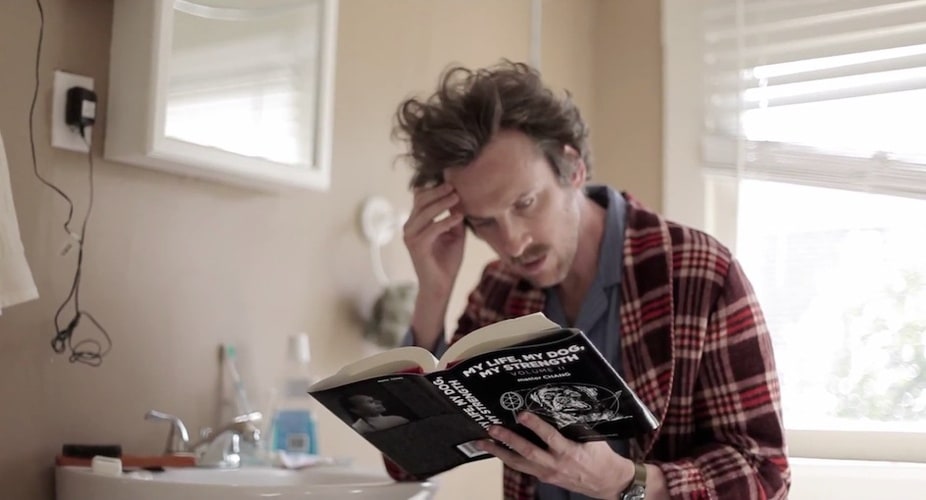 Writing about
Wrong
seems rather pointless honestly, and yet I feel like I could fill an entire page with my thoughts on it. I'll simply say this...Quentin Dupieux has solidly earned my respect & support, and I can honestly say I'm a fan of what he's doing. And while I dug this film, I got more enjoyment out of
Rubber
. That doesn't mean, however, that you or anyone else will feel the same way I do.
Bottom line: if you crave an original & truly different cinematic experience, you should give this a shot. If you prefer your Hollywood blockbusters & standardly presented films, give this one a pass.
the giraffe's rating:


Add items to section
Five by Five Project 2013

2013 - Five by Five
Last year I did the Movie Exchange Program with fellow Listalites jaytoast, phillydude, and Xanadon't. This year we've modified our project, expanded our group to include lotr23 and Mackenzi, and set out to watch 25 films throughout the year with 5 films recommended by each member to each other member. See the above list for all recommendations, and as soon as I have links to everyone else's lists to share I'll include them here.
See also:
jaytoast's Dear Cinema Diary - March and April
Phillydude's Movie Log - Spring 2013
lotr23's March-April Movie Journal
Xanadon't's March 2013 Movie Journal
Mack's Movies 2013: March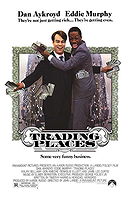 First viewing
- March 5th/6th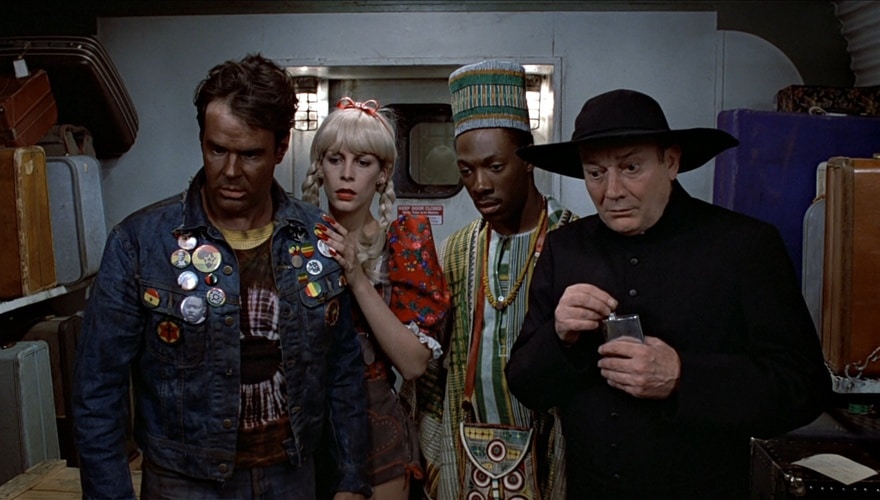 Recommended by phillydude
To some it may come as a surprise I hadn't already watched this, but when it came out I was 5 & by the time I reached an age where I could watch it it wasn't really on my radar. Unless of course you count the film's title being dropped in
Scream
, but even then I wasn't inspired to check it out. Turns out if I had been I might have enjoyed it more.
For a so-called comedy I hardly laughed, which is the first strike against the film. Add to that the fact that several of the gags & the overall plot I've seen done elsewhere which made the whole film feel like I'd already seen it before. Can't say for sure if I've seen these things in films inspired by it or in films that inspired
Trading Places
but either way I spent most of this film being mildly amused but never really that into it. In its favor I can say that Dan Aykroyd gives a good performance throughout, and the rest of the cast is solid as well despite some of them being saddled with stereotypical, cliche roles. But while I
wanted
to like this film I just couldn't summon up much enthusiasm for it.
Currently streaming on Netflix
the giraffe's rating: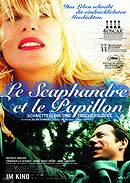 First viewing
- March 22nd/23rd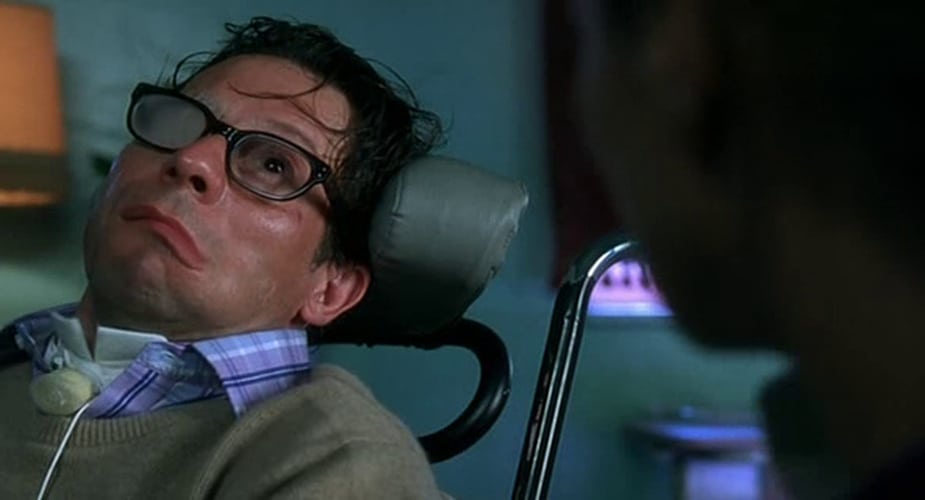 Recommended by Xanadon't
This film starts off with a brilliant visual style that puts you squarely in the main character/narrator's head, and then injects enough humor and tragedy along the way to keep you engaged & entertained throughout. The cast is flawless, the story is beautiful & poetic...really I can't find a single thing here to complain about. The only thing missing that holds me back from giving it a 10/10 is that magic feeling that tens tend to give me. But that could have been due to my daughter waking up twice while I watched this & breaking the spell at the same time. A re-watch will be relished to find out for sure.
Just a thought:
Funny to me that my daughter wanted to read Dr. Seuss's
Did I Ever Tell You How Lucky You Are?
tonight not long before I watched this.
the giraffe's rating: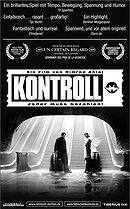 First viewing
- March 30th/31st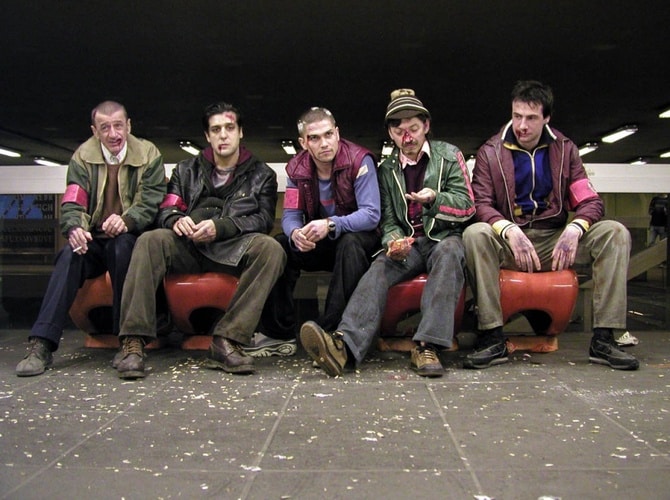 Recommended by Xanadon't
Well this is a neat little film. Not often that you see the occupation of subway security portrayed in this way, so it was interesting & refreshing to watch, not to mention solidly entertaining. The acting is solid too, but not exceptional really, just believable. I never felt deeply invested in the film though on any emotional level, and I'm not sure the ending totally worked for me. But I'm glad I watched it & thank Xanadon't for giving me the opportunity to do so.
Just a thought:
Regardless of her costume, Eszter Balla is beautiful.
the giraffe's rating:


Add items to section
Small monthly focus: '80s Eddie Murphy films
I figured if I'm finally going to watch Trading Places this month, why not go ahead and watch/re-watch some of Murphy's other '80s work? After all, that's when he was at his best.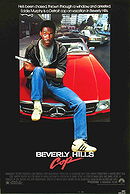 Re-watch
- March 12th/13th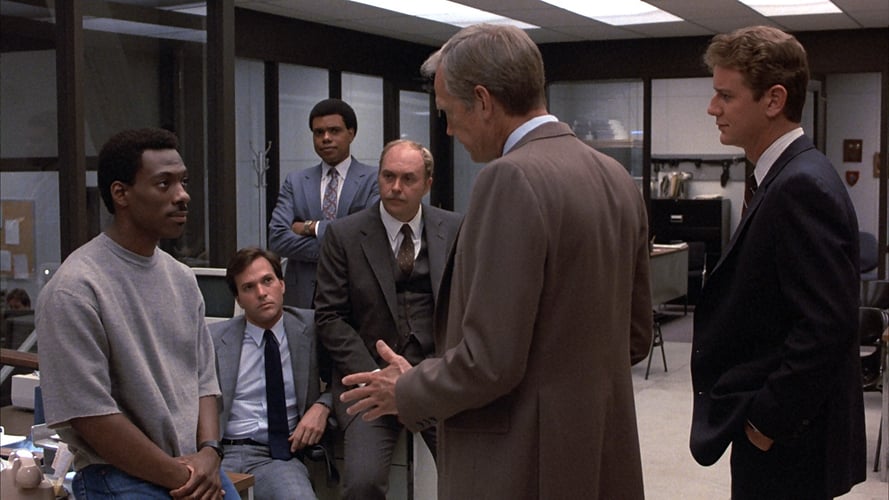 First off, on this night I'd set out to watch
Manhunter
. But unfortunately for me to watch a movie at night I need subtitles so as not to disturb the sleeping kiddo (our place isn't big), and none were available. I might have been able to work around it though, were it not for the fact that much of the dialogue (from what I saw) is delivered quietly. So I gave up on it & decided to watch this instead. Doubt I'll get
Manhunter
watched before it leaves Netflix now, but maybe I'll rent the DVD later & hope it has subtitles.
Anyway, it had been so long since I last watched
Beverly Hills Cop
the only part I remembered was the scene where he puts bananas in the cops' car's tailpipe. So this felt more like a first viewing honestly. And while I was worried after watching
Trading Places
that maybe I wouldn't like it anymore, those worries quickly faded away as the movie rapidly endeared itself to me. The only thing holding back my rating on it is the fact that the story is nothing new & has been done to death. But fortunately everything else is so well handled that I didn't care, and while I knew more or less how it would end there were enough little surprises along the way that I didn't mind. Eddie Murphy is great as Axel Foley, and it's little wonder that this spawned a pair of sequels. I may have to check the 2nd one out in the near future.
Currently streaming on Netflix
the giraffe's rating: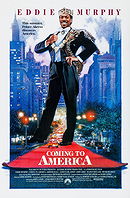 First viewing
- March 25th/26th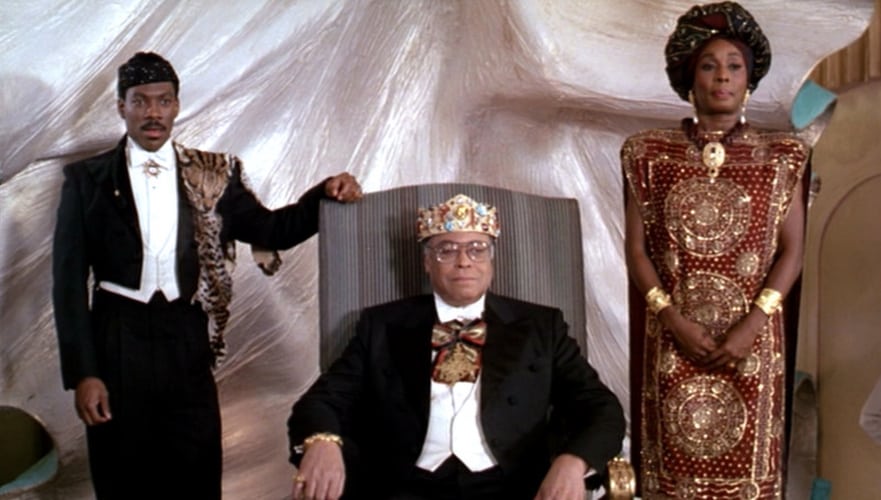 OK so it would seem that I'm not a big fan of Murphy & Landis's collaborations, which is disappointing since I've been a fan of both separately. I enjoyed this one more than
Trading Places
, but I found it to be overlong & uneven. The first hour or so is especially uneven with too much time given to allowing Murphy & Arsenio Hall play multiple roles for no real reason. I'll grant that with make-up on there are times where both actors are unrecognizable, but it's overdone given how little comedic payoff there is. However, most of the second half of the film works well & by the end I found myself actually caring how it ended & pretty pleased with it despite the fact it ended as one would expect.
So not all bad, but with a half hour or so trimmed it'd be easier to recommend.
Just a thought:
While the
Trading Places
characters' cameo was somewhat amusing, do we really want to see those guys given the means to get rich again? And how did they wind up on the streets of New York when they were from Philly?
Currently streaming on Netflix
the giraffe's rating:


Add items to section
Netflix Instant Project 2013

Netflix Instant Project for 2013
My secondary project for 2013 involves recommendations of lesser-known/lesser-seen films that are currently streaming on Netflix, also from my fellow Listalites. If you use Netflix Instant Watch & want to participate, please check out the list above & the
thread in the Movies Forum
.

Add items to section
Netflix exorcisms
Films I caught before Netflix removed them from my IQ this month
I've got lots I want to do this month, so we'll see how productive I wind up being. TV series keep cutting into my time here & there which could derail my plans somewhat (not to mention SXSW may pull me away for a day or night). Last month I fell behind on the Netflix project so I intend to play some catching up in that area. I've also set a small focus for the month on Eddie Murphy's '80s films. I don't plan on watching too many of them though, so hopefully that won't interfere too much. Both those sections could theoretically grow beyond what I've initially planned here. We'll see how it goes....
Added to

30 votes
the giraffe's movie lists guide
(195 lists)
list by the giraffe
Published 10 years, 11 months ago

2 comments

4 votes
the giraffe's lists for 2013
(17 lists)
list by the giraffe
Published 9 years, 3 months ago

1 comment

12 votes
2013 Movies Diaries I'm Following
(51 lists)
list by Michael M
Published 10 years ago

1 comment

34 votes
2013 Movie Journal's I'm Following
(59 lists)
list by FunnyGuy
Published 9 years, 11 months ago

9 comments

3 votes
List I'm following
(5 lists)
list by AVPGuyver21
Published 9 years, 11 months ago

1 comment