27

vote
Movies the giraffe watched: February 2012
Sort by:
Showing

18

items
Decade:
Rating:
List Type:
The breakdown: 18 films watched, 14 via Netflix instant, 2 from my DVD collection, and 2 from fellow Listal user jaytoast's DVD collection. Of those 15 were first views, 3 were re-watches, 17 of them were full-length movies & one was a short film.

My best intentions for the month fell by the wayside as Netflix jettisoned a large volume of content, forcing me to shift my attention to catching the films I most wanted to watch out of what left. All told I lost about 30 films from my IQ at the end of the month, so I was happy I got the 8 films I most wanted to see out of those watched in time. The downside is that my monthly focus fell far short of what I'd hoped for, so I may have to carry some films over into March. Hopefully Netflix will allow me to do so.

Most excitingly this month began the Movie Exchange Program, the details of which you can find in the section for it below. The 2 films I watched this month were not only excellent, but they were films I most likely would never have seen otherwise which is part of the point behind the project. As a result I'm eagerly anticipating finishing the films jaytoast sent me in March, not to mention the rest of the films that will come my way the rest of the year.

Best film for February: I'm a Cyborg, But That's OK/Animal Crackers (tie)
Best hidden gem: Clean, Shaven
Avoid at all costs: Godzilla Raids Again (English dubbed version...a subtitled version may be good)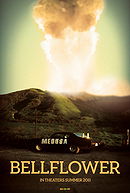 First viewing
- Feb. 7th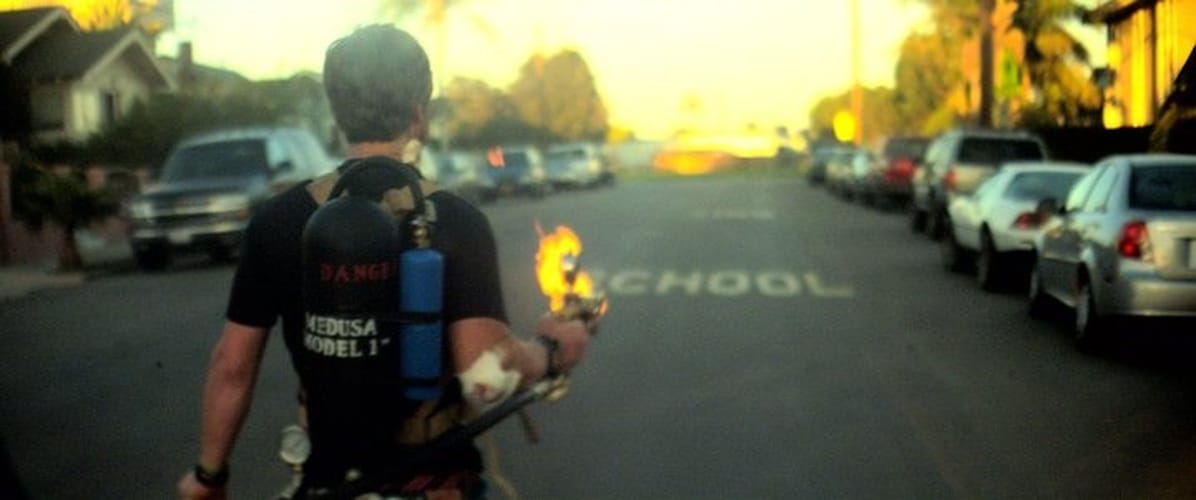 A hell of a debut from a director worth keeping an eye on.
Bellflower
looks like nothing else I've seen & for the most part manages to be a truly unique film. The actors fully embody their characters, which also helps it along, and the story is engrossing throughout. Then as the ending unfolded I wasn't completely satisfied with it for reasons I won't discuss. Ah, but perhaps another viewing or three will persuade me to look more favorably on it.
Still, I expect great things to come from Evan Glodell, who wrote, directed, starred in, & physically helped create some of the best aspects of this film.
Definitely NOT for everyone, but if you like your films dark and violent you should definitely give it a look.
the giraffe's rating: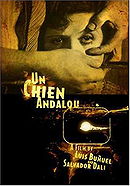 First viewing
- Feb. 14th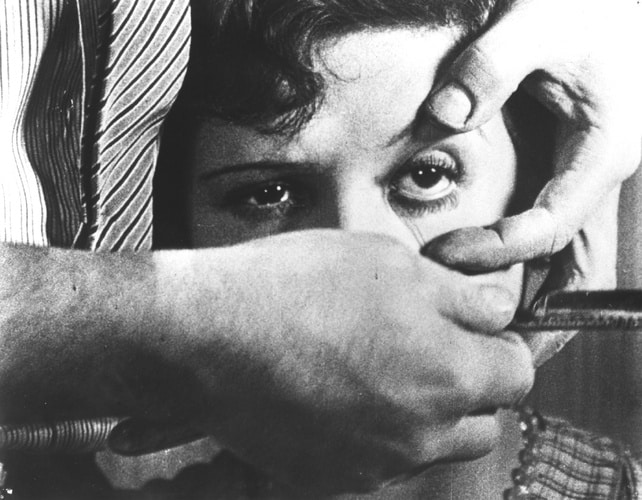 Well, that was pointless.
My movie-watching this week has fallen behind due to other things, so when my girlfriancee said she was going to yoga for the next 30 mins I picked the shortest thing I could find in my queue to watch. And this was it.
I spent most of it wondering if taking a film class would help me understand it, or if dialogue would help me understand it...but in the end it's clearly not meant to be understood so it doesn't matter. There are some interesting visuals here which keep it from being a complete waste of time, but I could easily have never watched this & been just fine.
Currently streaming on Netflix
the giraffe's rating:


Add items to section
Listal Group Project

Movie Exchange Program
As 2011 ended I decided that in 2012 I wanted to do more interactive things with my fellow Listal users, especially following the fun & success of the
October Horror lists
. So I reached out to some of my friends to figure out what we could do.
jaytoast
came up with the idea of sending a handful of films to each other to watch two per month, and all of us (
jaytoast
,
Xanadon't
,
phillydude
, and myself) will add the films to our monthly lists with our thoughts on each. As the films make their rounds, we'll all wind up discussing them, comparing notes, and so on, and the project will continue at least through the end of 2012. (For a full list of the films we'll be watching, see the link at the top of this section.)
We also want to encourage YOU to form your own groups & start similar projects (like the
Listal Film Club
, which also starts this month).
My part begins here...
First viewing
- Feb. 8th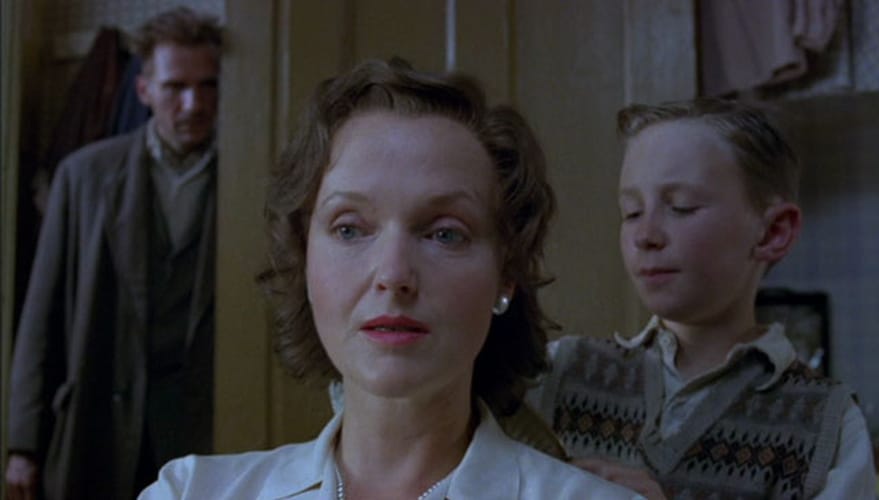 I decided to watch both of my selections from jaytoast's films as a double feature, and wound up spending a night with a pair of schizophrenics (which makes 4 movies in a row that deal with varying degrees of unhealthy mental states). Here we have a slow burner as Ralph Fiennes's titular character explores his past by revisiting the area he grew up in, and I was completely blown away by his performance. Fiennes really disappears into his character, and even if this isn't your kind of film he makes it worth watching.
Cronenberg effectively brings you into Spider's world by placing him in every scene & making him inescapable. You're trapped with him as he struggles to piece together the events of his childhood which shaped him forever into the shell of a man he's become. And even as it's clear from a long way off that there will be no happy endings here, it's unclear exactly what that ending will be (even Spider isn't sure).
Once the ball got rolling I really loved this film. There are a couple of scenes that left me with unanswered questions though, and the film moves very slowly at the start. Those are the only flaws I could find, and I'm not entirely sure the pacing for the opening part wasn't more appropriate than it seemed. A re-watch down the road will confirm that for me I guess, and a re-watch will definitely be worthwhile.
the giraffe's rating:
First viewing
- Feb. 9th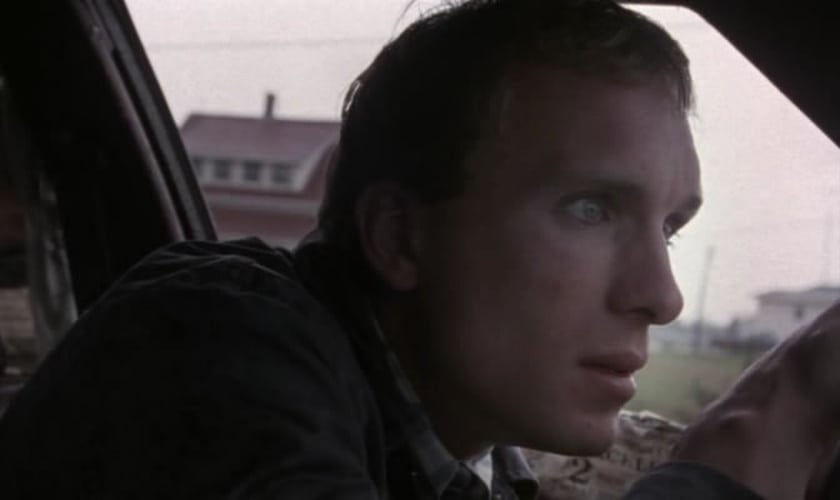 Much like
Spider
, this film is all about the lead role which is played to perfection by Peter Greene (best known as Zed in
Pulp Fiction
). I was mesmerized watching Greene's character figure out ways to avoid his own reflection, and some of the ways he chooses to do so wind up reflecting his mental state.
Perhaps even more impressive than Greene's performance, however, is the way sound is used in
Clean, Shaven
. The variety of sounds used throughout the film help us get inside the main character's head better than his facial expressions and actions do (same goes for dialogue, of which there's little).
This film isn't always comfortable to watch, and it's clear that that's the intention here. Yet I was mostly spellbound by it, which means that some of the more harrowing moments will long be embedded in my head.
the giraffe's rating:


Add items to section
Monthly focus: Asian Invasion!
When I found out that this month my favorite local theatre chain Alamo Drafthouse was doing a 5 film marathon called
Asian Invasion Hong-Kong-a-thon
, where they show 5 unannounced films in a row I was stoked. Then I found out it happens on a work night at unreasonable hours for me to attend even if I
could
go. So I'm having my own month-long celebration of Asian films, most of which will come from my IQ. Expect a lot of Bruce Lee films to appear here, as
Ip Man 2
gave me the itch to watch as many as I can.
First viewing
- Feb. 6th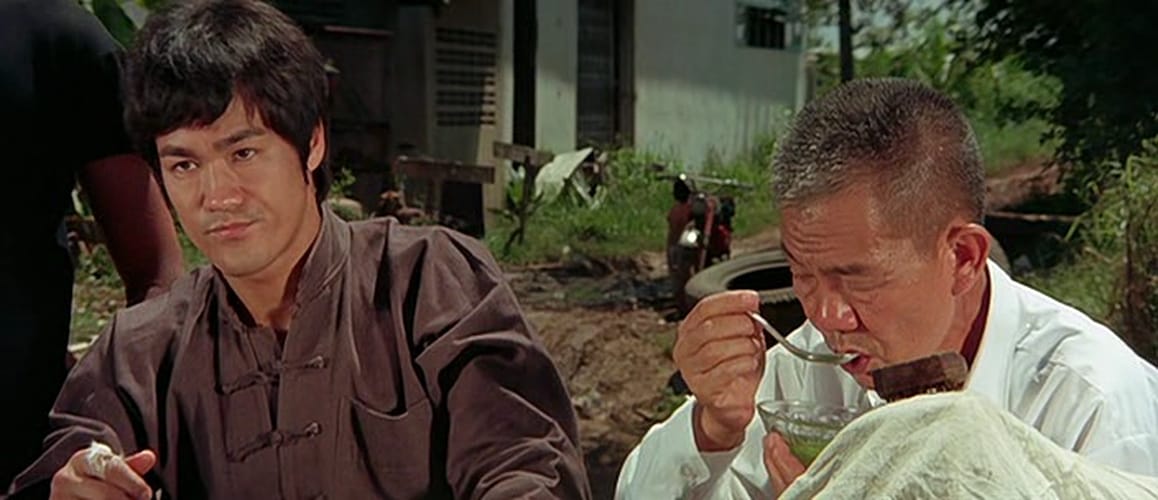 If Bruce Lee looks bummed & annoyed above, it's probably due to his swearing an oath not to fight...an oath he keeps for most of the movie (not all of course or there'd be no need for this film). I was somewhat annoyed by the horrible editing (mostly done as a result of Hong Kong's censorship rules at the time it came out) & the obviously bad English dubbing.
Ah but the upside to the bad dubbing is it makes the film a bit more entertaining than it would be otherwise. I found myself laughing at a lot of things which were surely not intended to be funny, and there were many moments that made me think of
Kung Pow!
. Anyway, the plot is pretty basic & predictable which leaves the fight scenes as the highlights, though Lee shows he's also a good actor. It's therefore easy to see why it made him a star since he's the main thing the film has going for it.
I'd really like to get my hands on a subtitled version to see how much more I'd like it.
Currently streaming on Netflix
the giraffe's rating:
First viewing
- Feb. 7th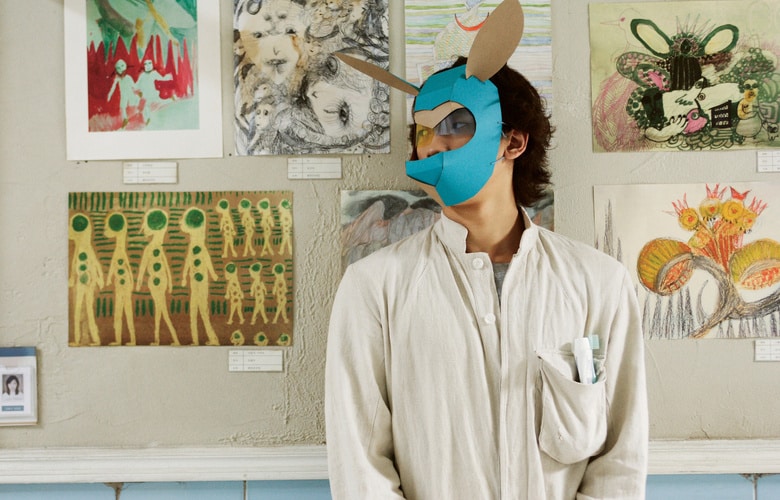 Original, beautiful, and brilliant. Chan-wook Park directs the second masterpiece I've seen of his, and while I
could
say more I refuse to. I went into this film knowing nothing other than that he directed & co-wrote it, and I don't want anyone else to know more than that either.
Go watch this.
Currently streaming on Netflix
the giraffe's rating: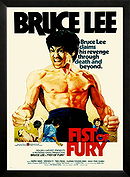 Re-watch
- Feb. 21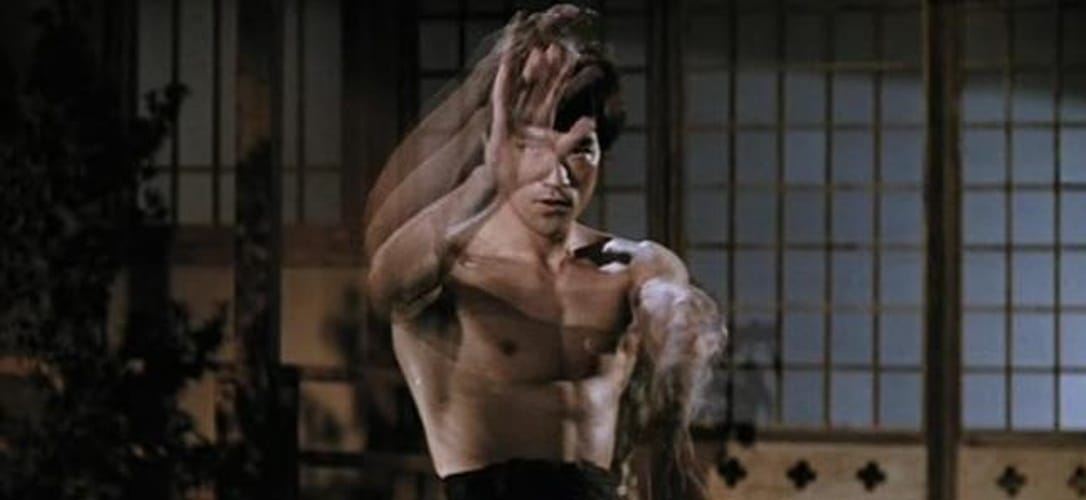 Haven't seen this one in so long this felt like a first view. Back in the 80s I went through a martial arts phase (probably inspired by
The Karate Kid
) where I watched any film in the genre that I came across regardless of quality. Today the majority of those films all blur together in my head, especially the films that tried to cash-in on the void left when Bruce Lee died.
Anyway, this one was far better than
The Big Boss
but still fell short of greatness in my book. The fight scenes are stellar & Bruce Lee gets to show more of his acting chops by going undercover a couple times as well as being in mourning for the first part of the movie. But there's a romantic subplot that's not on-screen long enough to actually work effectively, and the reason for his master's death isn't very clear (the latter could be due to the English dub though). Still, it remains a solidly entertaining film.
the giraffe's rating:


Add items to section
Year-long series focus: The Marx Bros.
I've decided this year I want to re-watch all of the Marx Bros. movies in order. Since there's 12 of them total, that gives me one per month.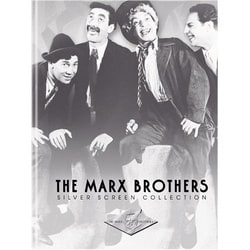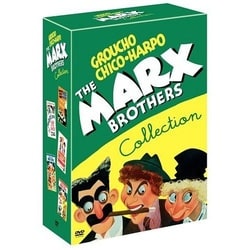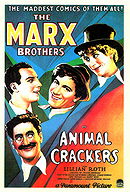 Re-watch
- Feb. 21st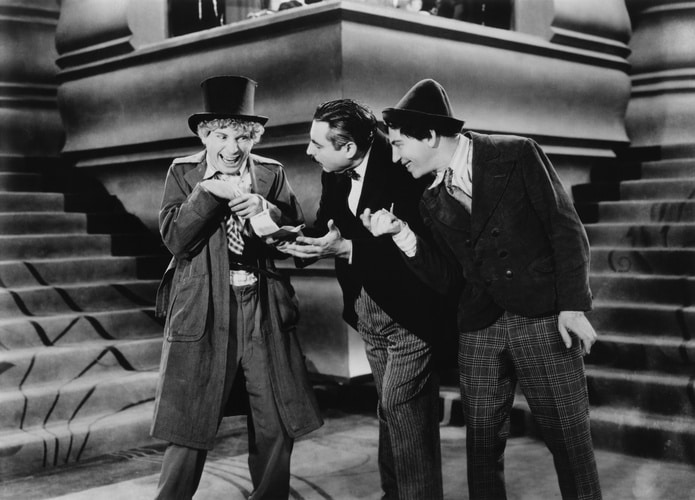 I've watched this one more than any other Marx Bros. film, and some days I even consider it my favorite of the bunch. There's not a dull moment or a misstep in the entire movie, a fact that was all the more emphasized by my watching
The Cocoanuts
last month. Sure, the plot is minimal, but what works best for the brothers is the comedy & here it's firing on all cylinders without ever completely going off the rails of the established plot. The supporting cast works well too, nailing their parts without trying to push the Marx Bros. off to the side, & serving as foils wherever necessary. Ah, and Zeppo is given the least screen time of the foursome which was always a good idea since he's rarely entertaining (though in this one I love the "take a letter" exchange between his Jamison and Groucho's Capt. Spaulding).
Still pure perfection in my book & purely satisfying.
the giraffe's rating:


Add items to section
Netflix IQ Exorcisms
Movies that left Netflix Instant this month

Add items to section
I tried, but I gave up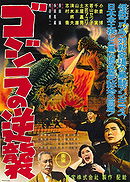 First viewing
- Feb. 19th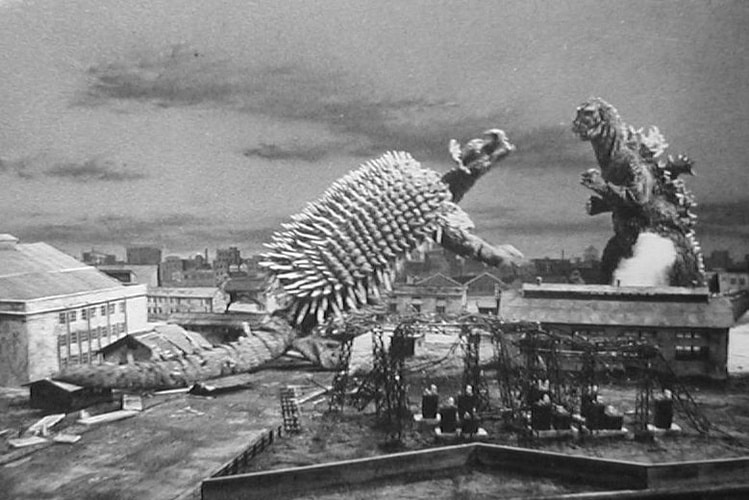 I fail to understand why in America we get these horribly dubbed & altered versions of foreign films released on DVD after they've proven to be failures elsewhere already. The American version of this film has added footage & atrocious dubbing, and was a box office failure. Despite vocal disappointment from critics and fans alike, the same failed version made its way to DVD and that's what I attempted to watch tonight.
Apparently I'm losing my patience with poorly dubbed versions of foreign films, as I turned it off in disgust around the 30 minute mark. It used to be that I'd find it more amusing than annoying, but clearly that's changed. Or perhaps it has more to do with the mind-numbing stupidity of the dialogue on display here. Whichever it is, I couldn't ignore it enough to stick it out to see if there was anything that'd make my sitting through the rest of this one worthwhile (perhaps having a few drinks would have helped?).
Find me a Japanese version with English subtitles & I'll give it a better chance.
Currently streaming on Netflix
the giraffe's rating:

Continuing my efforts to keep track of my thoughts on the films I watch on a monthly basis. This month should be a lot of fun between the start of a Listal group project & my Asian Invasion! focus.
See also:
the giraffe's lists for 2012
Added to

29 votes
the giraffe's movie lists guide
(167 lists)
list by the giraffe
Published 8 years, 9 months ago

2 comments
13 votes
the giraffe's lists for 2012
(18 lists)
list by the giraffe
Published 8 years, 3 months ago

2 comments