35

vote
Movies the giraffe watched: February 2013
Sort by:
Showing

21

items
Decade:
Rating:
List Type:
The breakdown: 21 movies watched - 15 on Netflix instant, and 6 on DVD; of those 16 were first views, 5 re-watches, 1 was a short cartoon, 1 was a documentary, and they came from the following decades: 40s, 50s, 60s, 70s, 80s, 90s, 00s, & 2010s.

I'm shocked honestly that I broke 20 films for the month. I'd originally planned to watch more movies than I managed to & thus had quite a few left over at the end of the month. I didn't realize TV was getting back into full swing & that some shows would start digging away at my movie time though, and so I took advantage of any chance that arose to watch a movie with my daughter as time went on.

Unsure whether it's been a matter of moods or what but it appears that my inner critic showed up more often than usual this month. Or maybe what I most wanted from movies was to have a good time, and those films that failed to properly deliver one also failed to impress me as they might have otherwise. Hmm.

At any rate, I guess I did an OK job keeping up with my projects but I'm hoping next month I'll do a better job on the Netflix project as there's a lot there I'm itching to watch. We'll see....

Best film watched for the first time for February: Paper Moon / Beginners (tie)
Best hidden gems: TerrorVision / I'm Gonna Git You Sucka
Worst film: The Snowtown Murders

Add items to section
Netflix Instant Project 2013

Netflix Instant Project for 2013
My secondary project for 2013 involves recommendations of lesser-known/lesser-seen films that are currently streaming on Netflix, also from my fellow Listalites. If you use Netflix Instant Watch & want to participate, please check out the list above & the
thread in the Movies Forum
.

Add items to section
Five by Five Project 2013

2013 - Five by Five
Last year I did the Movie Exchange Program with fellow Listalites jaytoast, phillydude, and Xanadon't. This year we've modified our project, expanded our group to include lotr23 and Mackenzi, and set out to watch 25 films throughout the year with 5 films recommended by each member to each other member. See the above list for all recommendations, and as soon as I have links to everyone else's lists to share I'll include them here.
See also:
lotr23's Jan-Feb 2013 Movie Journal
Mack's Movies 2013: February
Phillydude's Movie Log - Feb 2013
jaytoast's Dear Cinema Diary - Feb 2013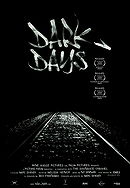 First viewing
- Feb. 11th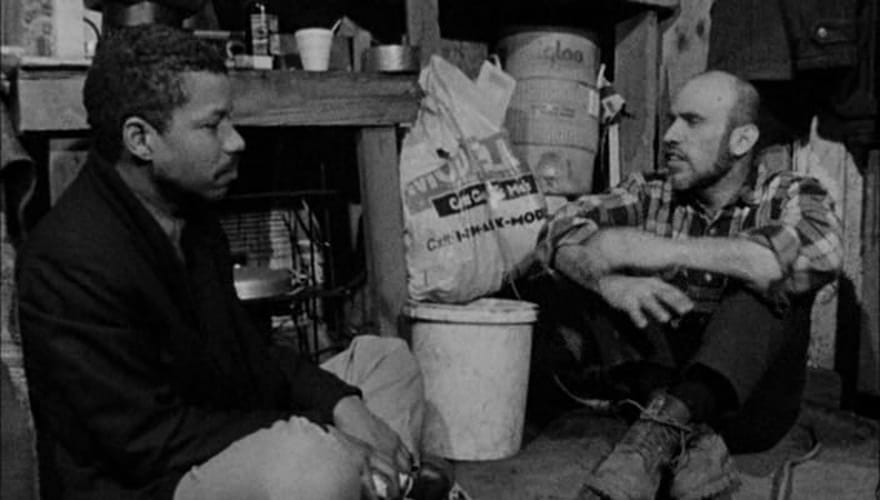 Recommended by Mackenzi
Can't say I was ever deeply engaged by anything here. The people captured on film are somewhat interesting, but never really endeared themselves to me in any way. And by the end I'm not sure what exactly the point of this documentary was other than to document the lives of the homeless people that used to reside in a subway tunnel in NYC. I was entertained enough to stick with it, but I wouldn't watch it again.
Currently streaming on Netflix
the giraffe's rating: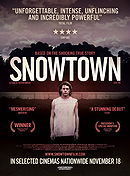 First viewing
- Feb. 22nd/23rd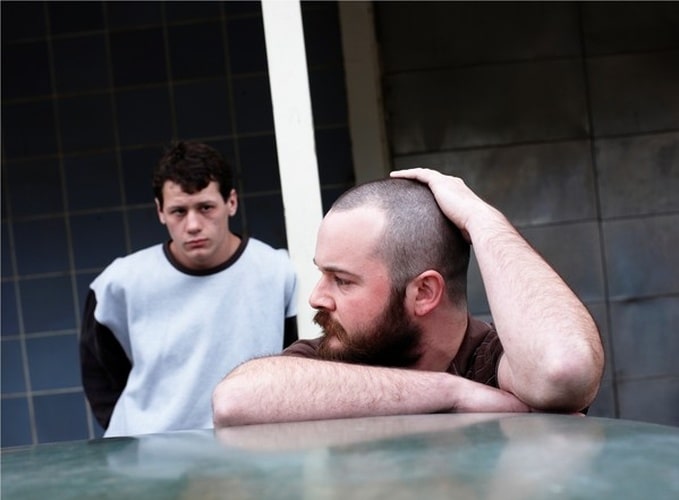 Recommended by lotr23
Nope, not for me. This one felt like a bad homework assignment & I really struggled to keep watching it. Were it not part of this project I probably would've turned it off; instead I hung on until the end even though I wound up not caring how it ended. I'll grant that it's an unusual film with mostly solid acting, and I'm sure some will find a deeper appreciation than I had for it. But there was never a character to latch onto, which was my biggest problem. I guess I'm supposed to care about Jamie just because of what he goes through, but we're never allowed to really know much about him other than the way he handles himself in the situations that come his way, none of which was remotely likable. John is a charismatic character and the most interesting one in the film, but his juvenile behavior initially turned me off & his motivations wound up confused as the film went on. Then there's the problem that the cast is far too large to keep track of much less get invested in any of them (at times I forgot who a couple of the characters were). And finally we have the ending, where the film basically stops & throws up some text letting you know what happened to the main characters after that, at which point I realized it was based on true events (if it said so before then I missed it entirely).
So yeah, I had lots of problems with this one. And while I'm sure this is a film some will enjoy & get more out of than I, I can't possibly recommend it due to the dark subject matter. Watch at your own risk.
Currently streaming on Netflix
the giraffe's rating:


Add items to section
Netflix exorcisms
Films I caught before Netflix removed them from my IQ this month
Shorter month, lower expectations. I started to do a "classic" films focus for the month, but then the Netflix Instant recommendations rolled in for February & I decided to abandon that idea. Maybe next month.

Also I've been distracted this month by Netflix's excellent new series House of Cards, as well as other TV shows I like that have just started up. So my movie-watching has taken a hit from that, unfortunately.
Added to

29 votes
the giraffe's movie lists guide
(195 lists)
list by the giraffe
Published 10 years, 9 months ago

2 comments

4 votes
the giraffe's lists for 2013
(17 lists)
list by the giraffe
Published 9 years, 1 month ago

1 comment

12 votes
2013 Movies Diaries I'm Following
(51 lists)
list by Michael M
Published 9 years, 11 months ago

1 comment

34 votes
2013 Movie Journal's I'm Following
(59 lists)
list by FunnyGuy
Published 9 years, 9 months ago

9 comments

3 votes
List I'm following
(5 lists)
list by AVPGuyver21
Published 9 years, 9 months ago

1 comment

21 votes
Stealing Movie Ideas
(16 lists)
list by FG93
Published 9 years, 9 months ago

5 comments