July Movie Journal - Xanadon't
Sort by:
Showing

36

items
Decade:
Rating:
List Type:

Add items to section
At the Movies
Films I caught on the Big Screen!

Add items to section
Recent Titles

Add items to section
Retro Titles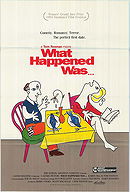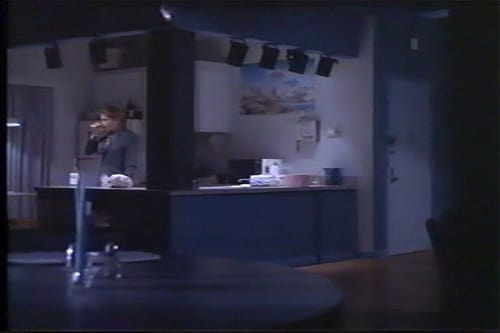 Netflix Instant
What Happened Was
is an odd flick to be sure, more or less noble in its intention, but one that never gained traction with me on any personal level.
From the onset there's a lot put in place to make the viewer uncomfortable and, frankly, depressed. Unseen cars honk their horns. A radio scans through AM static. A cold florescent light frantically flickers in the entrance to a Brooklyn apartment. A tragic female form enters the apartment and it looks as though she has stepped inside of something from Picasso's Blue Period. As she flitters and flutters about this canvas her nervous gestures are captured with unnerving low-angle shots. The radio lands on a pop song about the hidden sexual abuse of a child. I officially want to kill myself.
All I can think is, What happened to the breezy cursive script on the cover? What happened to the breezy RomCom blonde beneath it?
Well, eventually the film forms itself into a romance of sorts. Well, no, it doesn't. But it does at least give way to a familiar setting where in another movie romance might prove possible. Only here the entire film, more or less, revolves around a detailed account of an awkward first date. As the getting-to-know-you process unfolds, individual demons are uncovered concerning both parties. There's an inherent force at work that preys on our fascination with what might be discovered. And in truth, some of these discoveries are interesting indeed.
Unfortunately the film is overly preoccupied with maintaining a sense of danger and unease. The characters are never allowed to reveal themselves as living and breathing people, but remain merely narrative constructs fastened firmly to the film's anecdotal torture-table.
Xanadon't's rating: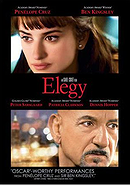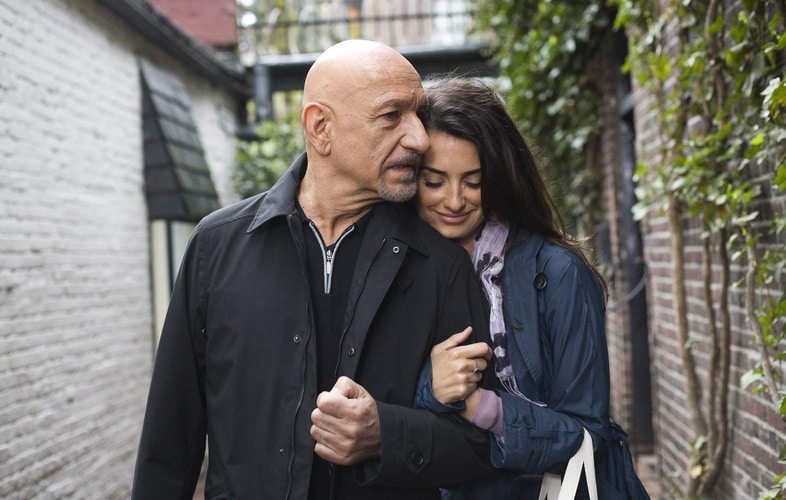 Netflix Instant
Aging intellectual enters into a love affair with a young and beautiful student. On the one hand, this film is far better than most any film of such description has a right to be. Much of this is a credit to the extremely fine performances given by Kingley and Cruz. (Though there is a delicate and genteel touch to the direction that establishes this film as something to be reckoned with.)
On the other hand, the final 20 minutes effectively undo all the work the film had done to bring this story into the unlikely favorable light in which I'd truly begun seeing it. And it's a shame. Especially since in this movie that tackles such a considerable age gap between lovers we're given an awful lot of universal ideas about the human heart and psychology to muse upon.
Oh how I wish certain choices and developments in the film didn't anger me so much.
Xanadon't's rating: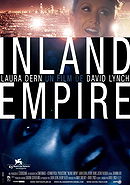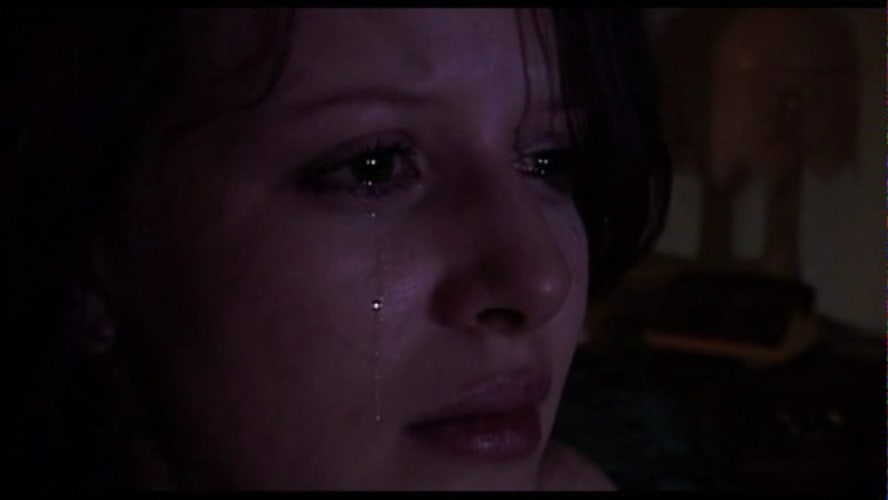 DVD Purchase
Not too many 3 hour films out there that I would happily watch more than once, but I'm confident that Lynch's sprawling nightmare
Inland Empire
is now among them. After one viewing I'm reluctant to try to make too much sense of it here, though as I've done a bit of thinking and reading certain things have been falling into place for me.
Truly what makes this such a worthwhile effort has far more to do with the visceral viewing experience than ideas about strict narrative. Lynch has given us his most technically inspired and impressive film to date. The way he photographs images on screen is more consistently stunning than perhaps any other American film-maker working today. At many times the sound editing plays the largest role in shaping the viewer's experience with the film, contributing to the unsettling, mysterious, and at times viciously frightening atmosphere in a way that very few films ever achieve.
Many will dismiss
Inland Empire
as being just too goddamn "Lynchy" in comparison to even some of his more confounding films, but I felt like I was in the hands of a passionate and purposeful artist the entire time and will certainly get further satisfaction from the film as I continue to try to unravel the mysteries contained.
Xanadon't's rating:

Add items to section
Classics Corner
Where I see what all the fuss is about.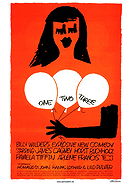 Netflix Instant
Rapid-fire, gut-buster of a screenplay and a truly fun movie set in Cold-War Berlin. It's Coca-Cola vs. the Communists and it's never tasted so refreshing. Give this under-celebrated Billy Wilder film a look.
Xanadon't's rating:

Add items to section
World Cinema

Add items to section
Assorted Horrors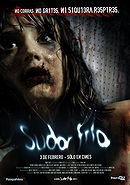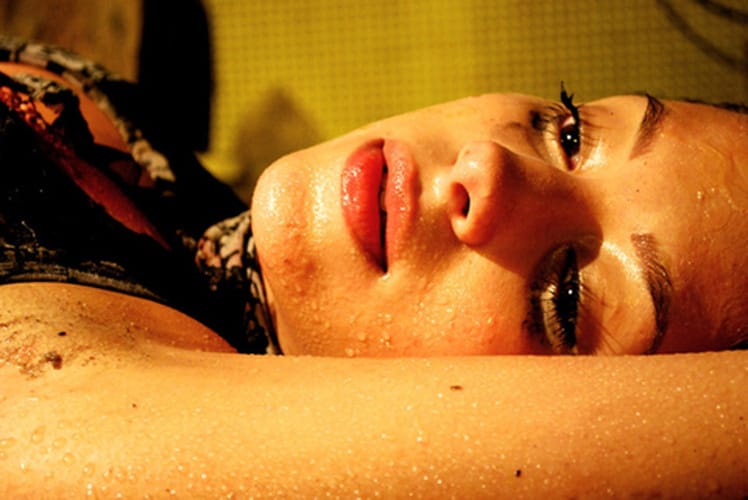 Netflix Instant
Very much not the inventive, sexy horror thriller the ad campaigns and trailers want you to believe. Just terribly stupid.
Xanadon't's rating: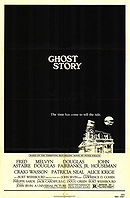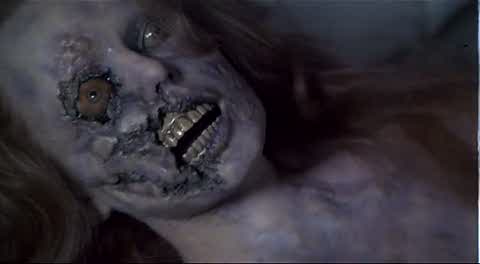 DVD Gift :)
Somehow I went all these years without ever hearing of this film. A bunch of brandy-swilling old rich men gather in their parlors to swap stories about the "good old days" and generally wind things down by exchanging scary stories and tales to chill your blood and so forth. It's not long before tragedy strikes, a pattern emerges, and it's discovered that a certain true story buried in their past has come back to haunt them.
It's a solid horror offering from the early 80s featuring some nice scares and some great special effects makeup. Based on the cast and title, I'd expected something a bit more on the wholesome and harmless side, but there is a nice little dangerous and wicked streak to the film. Good stuff.
Xanadon't's rating:


Add items to section
Listal Group Project

Movie Exchange Program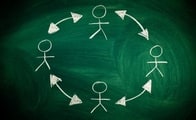 Phase Three: From phillydude's Shelves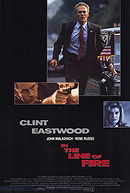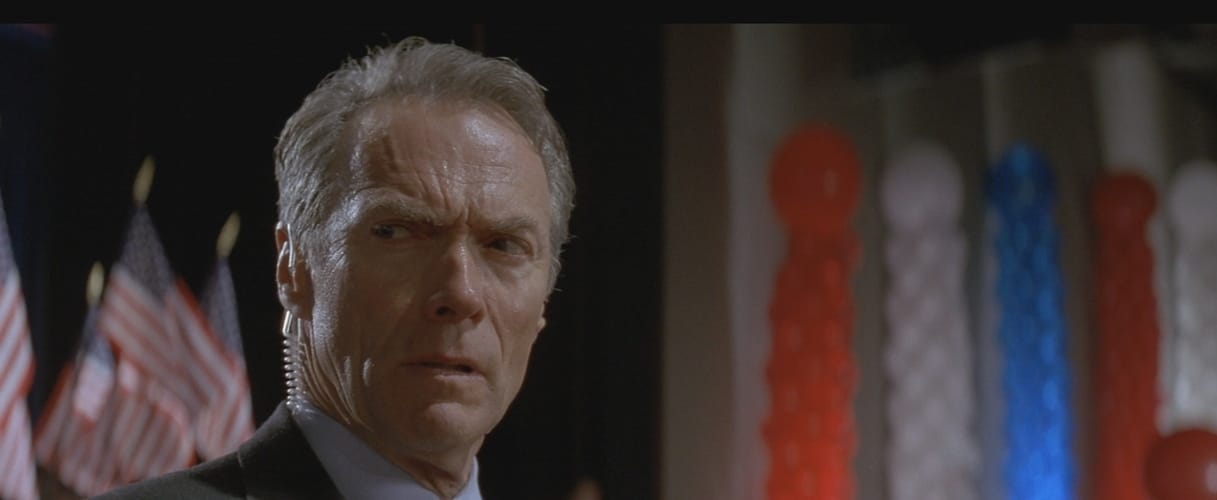 A very watchable, classic story of a man attempting to move past his personal demons and prove to himself (and all involved really) that he's "got what it takes". The potential assassin is played convincingly and entertainingly by John Malkovich and the dynamic between him and the secret service personnel seems to be something that David Fincher had in mind when he made
Zodiac
some 15 years later.
I felt that the romantic subplot distracted from my overall experience of the film, especially since by the end it swells into something more than a subplot. And here and there I felt my intelligence being insulted. Still, an entertaining movie.
Xanadon't's rating: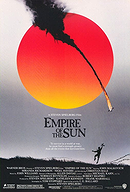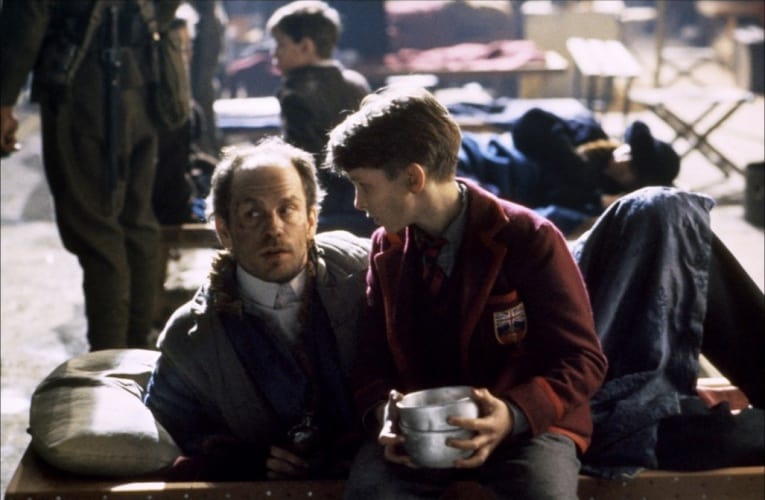 Unfortunately the way things worked out demanded that I break this up into two separate viewings... something I really dislike doing and more often than not I imagine to have a generally negative impact on my experience with a film.
Despite this fact, I'm fairly certain I wasn't going to walk away from this film overly excited to begin with. My biggest issue with the movie is one that's kind of difficult to pin down, but its something that I feel creep in around the edges of many Steven Spielberg pictures. I often feel as though his movies are "over-directed" in a way. It might just be personal preference, but in
Empire of the Sun
I felt a lot of sweeping gestures and shots and musical queues that suggest something grand and important, but I rarely felt any immediacy or emotional punch from the images or the actors on screen. Spielberg presents a fine story, but not in a way that commands my attention.
I'm afraid most of the appeal the film did have for me had to do with John Malkovich's presence as well as assorted instances of impressive set and costume design. In a nutshell, not my type of film.
Xanadon't's rating:


Add items to section
Deja View
Movies I revisited this month.

Add items to section
Good Intentions
Summer months tend to shape into lighter movie months for me, both in terms of quantity and content. I'm generally much more in the mood to think and brood and contemplate cinema (and probably in general) when it's not so warm and sunny outside. But let's see if I can't get some work done around here anyway.
Added to
15 votes
Film Journal Archive, 2012 - Xanadon't
(12 lists)
list by Xanadon't
Published 10 years, 6 months ago

1 comment