Jan. 2013 Movie Journal - Xanadon't
Sort by:
Showing

21

items
Decade:
Rating:
List Type:

Add items to section
At the Movies
Watched them on the big screen!

Add items to section
Off the New Release Wall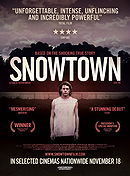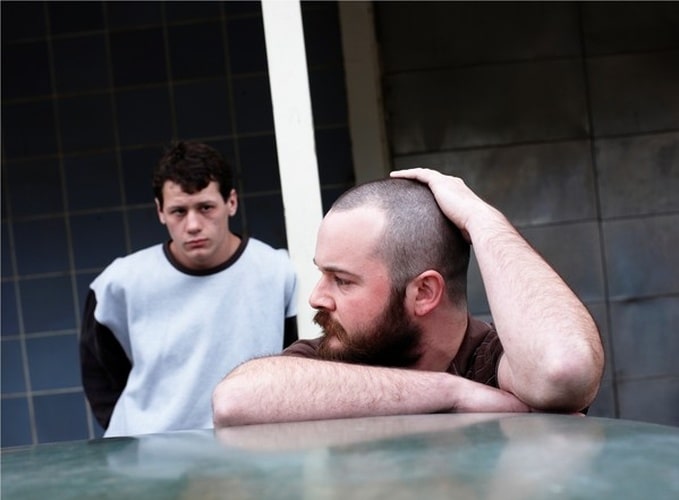 I personally found the first hour or so of the film to be a tedious bore. I had trouble spending time with these characters and not feeling resentful about it. The dreary look of the film wasn't helping matters.
Luckily the film becomes more cinematic and stylistically appealing in its second half. In fact, the scene in which the demented, murderous crew gives one of their victim's car a new paint job worked as the specific turning point for me. Visually the movie settles into a much more palatable style, and the story becomes more compelling (and grim, of course).
In the end I found myself far more interested in reading up on the true events that inspired the film than the film itself. Oh, but
Snowtown
does hit us with one of the toughest and most darkly affecting scenes I've ever witnessed. So take that as both warning and a token of credit.
Xanadon't's rating: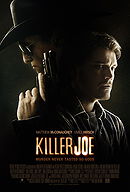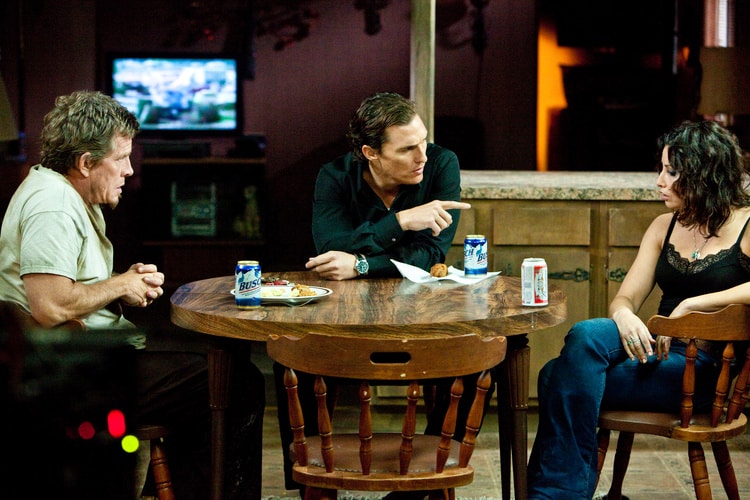 Killer Joe
earns its NC-17 rating with ease, though never in an overtly self-conscious way. I liked this about the film.
What we have here is a story about some very dim-witted and, basically, morally bad people that seek to improve their trailer-park informed station in life by hiring a professional killer to dispose of a family member so that they may benefit from her life-insurance policy. This is far from the first film to feature said premise. Fortunately, few films provide so much freshness and nimble execution in the way the plot unfolds. The way that shit goes from bad to worse to chin-deep in shit-creek for these people not only keeps our attention fixed on the plot, but also provides for some wickedly dark humor along the way- an attribute that surprised be about the film, but one that makes the movie far more successful than it might have been.
Killer Joe
is very good at what it sets out to do and be. But the material will shock plenty of people so one might do well to keep that in mind.
Xanadon't's rating: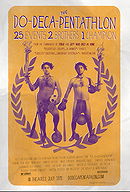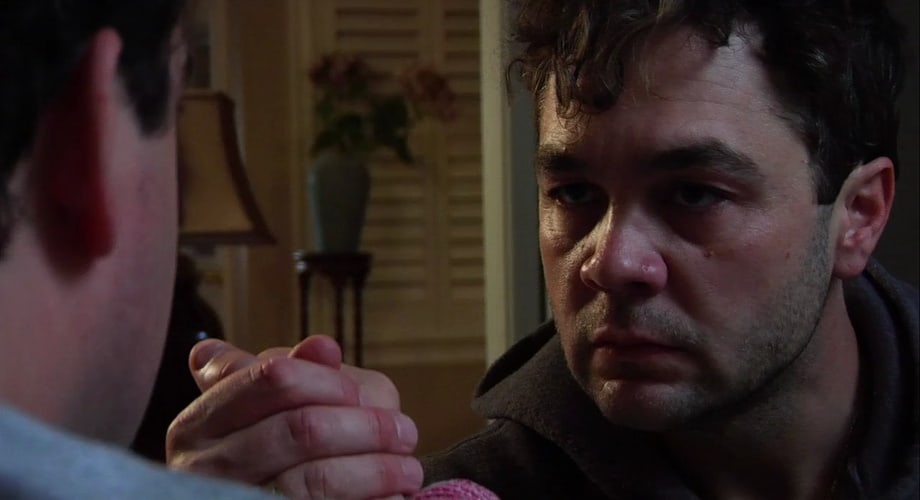 Well, the infuriating and arbitrary digital zoom thing that the Duplass brothers just love so much hasn't gone away yet. So that pissed me off.
By the film's end, I was struck by the thought that the movie is about far far bigger concerns than the actual story and events captured in the film are able to effectively convey. It's probably just as well that the movie runs a scant 75 minutes or so. But the material does become more and more genuinely affecting throughout the final 20, 25 minutes. There are flashes of greatness in the movie, but ultimately, with this project directors Mark and Jay Duplass have set the bar sufficiently low enough for themselves that even when they soar over it, it's difficult to muster too much admiration.
It's a nice diversion, but that's pretty much the more and the less of it.
Xanadon't's rating:

Add items to section
Retro Titles
Catching up with various movies I missed over the years.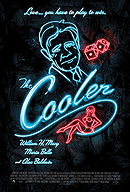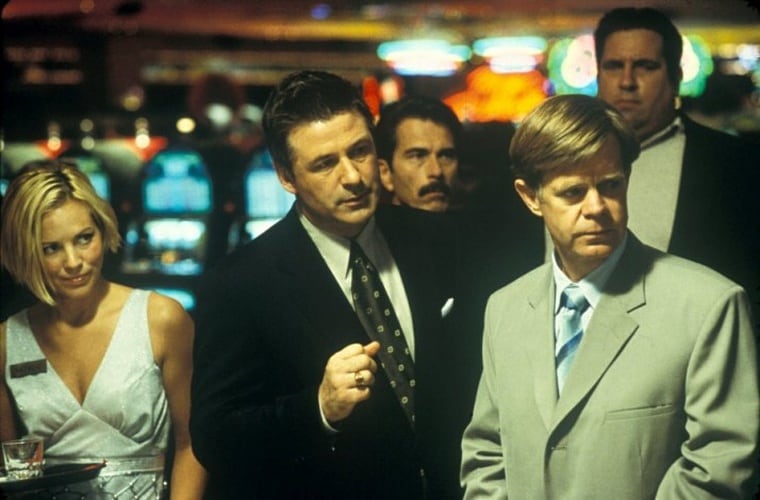 The whole thing felt to me as though presented by a director whose credentials begin and end with: "I've seen movies before."
Xanadon't's rating: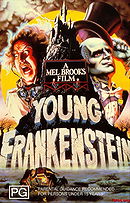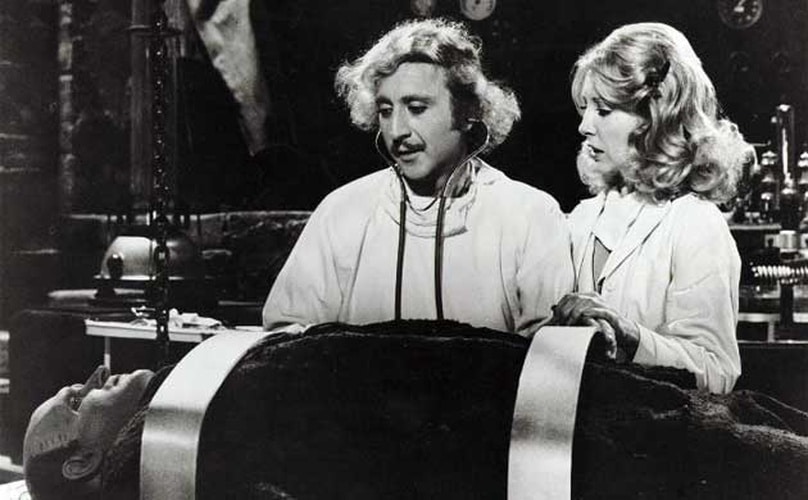 Young Frankenstein
is a comic spoof of the best kind: One that proudly conveys its love for the material it's spoofing and that does so in a good-natured and intelligent way. The Frankenstein story is by now so firmly rooted in our collective-consciousness and is such a broadly recognized culture-piece that
Young Frankenstein
could've easily and lazily relied upon broad jokes and vague imagery, taking convenience in the fact that most people know
about
Frankenstein (be it the book, movies, etc.) but few actually
know
Frankenstein. instead Mel Brooks gives a film that features plenty in the way of pointed references and attention to detail. There's a sense of fascination and admiration for Shelly's literary creation and James Whale's films that hasn't been lost.
Gene Wilder leads a cast that bring boundless energy and creative talent to the project with great effect. Essentially, it the type of movie that truly succeeds in stirring my fondness for the original material while demanding my attention and appreciation for what's been made new. Fun stuff! (And what a nice Christmas present!)
Xanadon't's rating: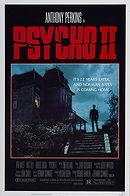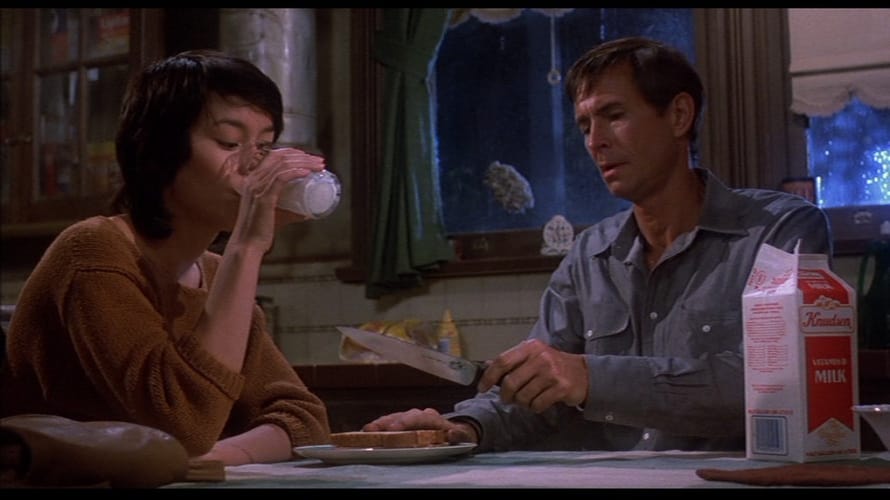 This really is one of the better horror films of the 80s. Unfortunately the film gets a bad rap for the obvious reason that it's a sequel to Hitchcock's legendary film. I mean, we all know what a blasphemous exercise that is, right?
Yes, well I'll take this over legions of the slasher-film knock-offs and holiday themed horror movies that the rest of the decade offered.
Psycho II
is just the right amount classy and just the right amount provocative and dangerous. Taken on its own terms, it's a solid effort within the genre.
The movie does a fine job of acknowledging what makes Hitchcock's film great, without trying to get a free pass on account of its pedigree. The film finds mostly inspired and effective ways to carve its own path. Thanks to phillydude for introducing me to something that I'd have likely continued to blindly write-off for the rest of my life.
Xanadon't's rating:


Add items to section
Classics Corner
Where I see what all the fuss is about.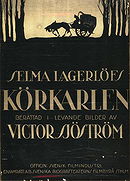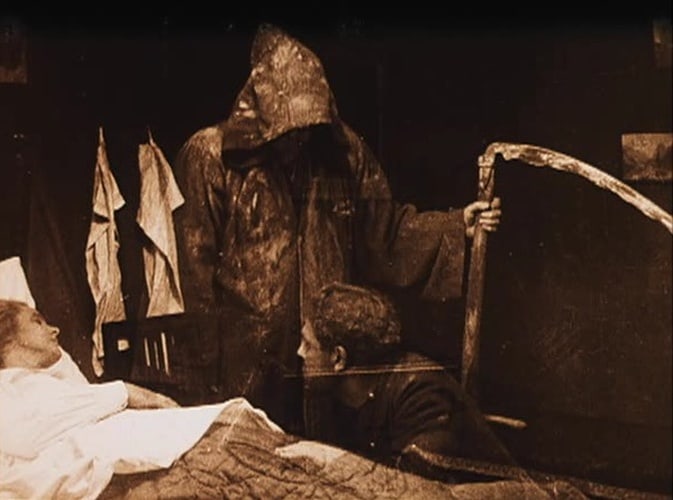 Story within a story within a story? In 1921?! Just the narrative framework of the film alone is impressive, and we haven't even gotten to the insanely impressive visual-effects/double-exposure/editing techniques on hand. Not to mention that the story, sets, costuming --everything, really-- still gives a nice creepy, atmospheric vibe. Oh, right- and the music! Some of the most genuinely unsettling music put to film is featured in this film.
Yet another fun aspect is the "crazed ax-wielding lunatic chops down door in pursuit of terrified woman" scene. Certainly Stanley Kubrick was conscious of this groundbreaking 1921 Swedish movie as he filmed
The Shining
.
The only notable flaw is that the moralistic story gives way to an ending that feels too pat.
Highly enjoyable and remarkable look back to the early days of cinema!
Xanadon't's rating:

Add items to section
5 x 5 Film Project 2013

5x5 2013
Following the fun and success of last year's Movie Exchange Project that I had the pleasure of participating in with the giraffe, jaytoast, and phillydude, we decided we needed to cook something up for this year too. What we came up with is this year-long, 6 member movie club. Each member recommends 5 films to the other 5 members to watch throughout the year. This means I have 25 specific films to track down, watch, and react to between now and the end of the year. Should be fun!!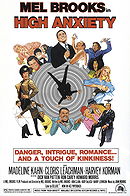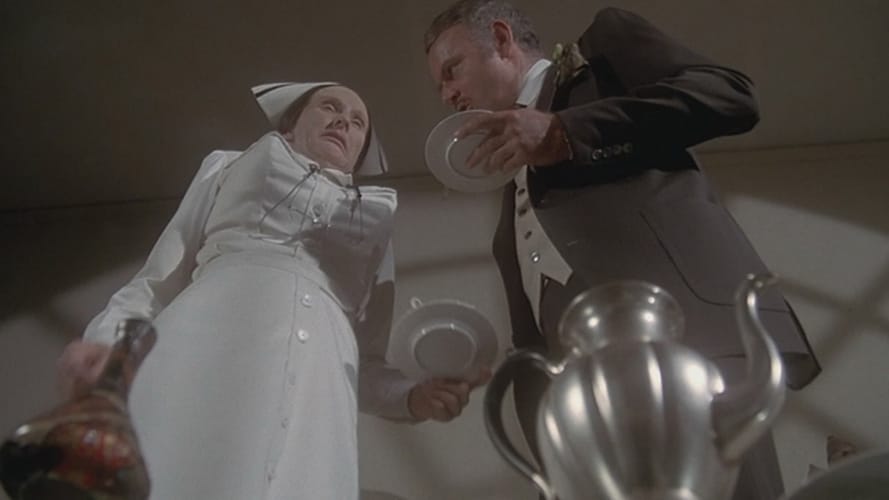 One of the more subtle references, this one mimicking the style of a shot employed in Hitchcock's "Notorious".
First up for my 5x5 viewing pleasure was the Mel Brooks comedy
High Anxiety
, and indeed it was a pleasure. The movie is dedicated to Alfred Hitchcock and was even privately screened for him upon its release.
As a huge fan of the master of suspense, himself, I had a lot of fun with this movie that spoofs and pays homage to so much of his work. I personally counted references of some sort another (be it plot devices, character names/appearances, shot constructions, set-designs, etc.) to 12 different Alfred Hitchcock pictures. Throughout the movie the playful nods to Hitchcock range from very obvious to slyly covert. Certainly a basic familiarity with some of Hitchcock's films goes a long way in enjoying the film to it's fullest extent.
Unfortunately,
High Anxiety
's own plot isn't as solid as one might hope. Much of it seems loosely fit together, as Mel Brooks makes diversions in story in order to play with another Hitchcock reference. So there's a bit of a trade-off in terms of structure vs. silly fun. I could've done without the Frank Sanatra-esque performance of the title song, personally, but oh well. On the whole, the film strikes a very satisfying balance though. Also, the characters are colorful and entertaining enough to keep us laughing and distracted from the movies short-comings most of the time. It'll be a long time before the Nurse Diesel character begins to fade from memory. She's really an inspired comic creation.
In the end I would say that I wasn't as thoroughly impressed with this Mel Brooks offering as I was with
Young Frankenstein
, but in terms of face-value enjoyment, it ranks pretty close. Much thanks to
phillydude
for the recommendation!
Xanadon't's rating:


Add items to section
2013 Personal Viewing Project #1
For all I know this could be the first and last "personal viewing project" of the year. But I'm pretty adamant about this one...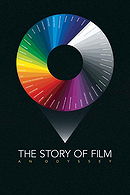 See/Read more here!
www.listal.com/video/10487261
My brother clued me on this after stumbling upon it on Netflix. What I've seen so far this month (Eight 63 minute installments) is magnificent. I'll be tackling the remaining 7 installments over the course of the next several weeks.
It's truly striking me as a MUST WATCH for lovers of cinema.
*Available to stream on Netflix*
Xanadon't's rating:


Add items to section
Deja View
Revisiting movies I've seen before.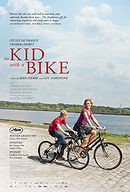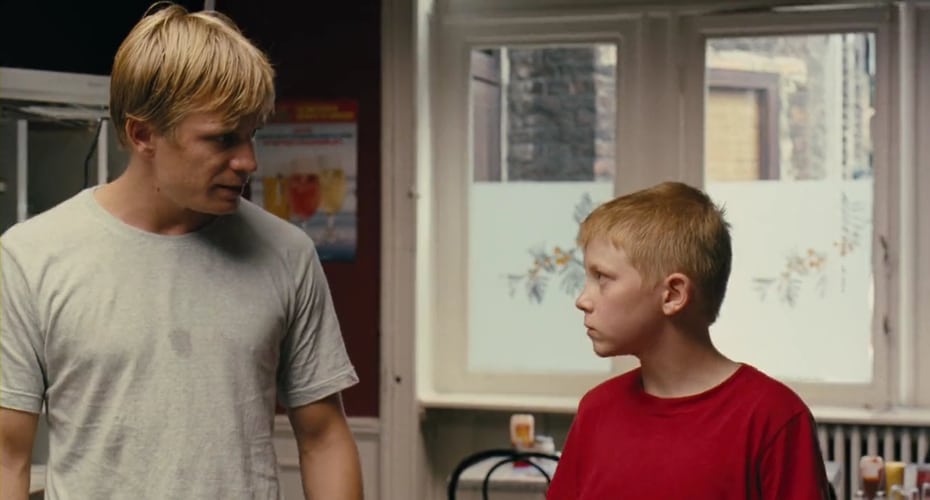 A concise 87 minutes and pound for pound the most affecting and sturdily poetic film I saw last year. Still love it!
Xanadon't's rating: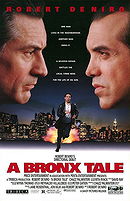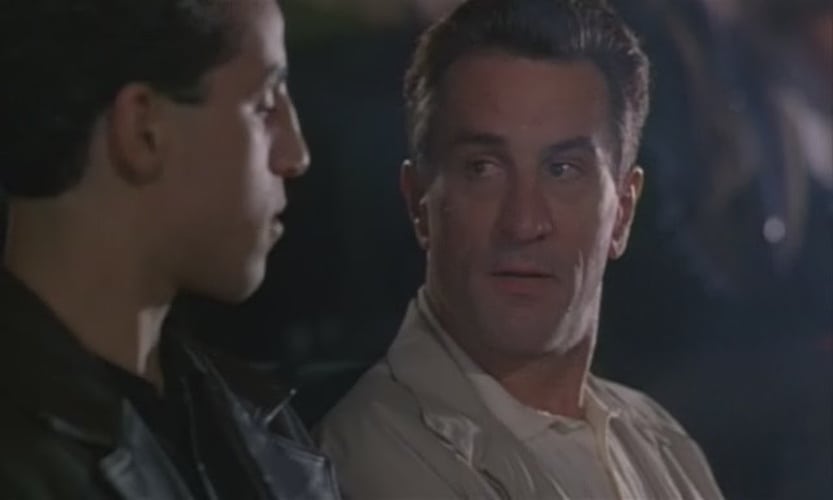 I like that the scope of the film is limited to a single neighborhood, and the mob culture that influences it, rather than taking whisking us off on plane rides between New York and Las Vegas with some of the country's most powerful gangsters. De Niro's directing debut is a mostly no-frills and sober affair, but it's surprisingly warm-hearted and precise in its ability to convey emotion and link the struggles his character's face. The obvious flaws deal almost exclusively with the romantic sub-plot, although not to the point that I wished the film had gone without. Still like this movie a good deal.
Xanadon't's rating:


Add items to section
Good Intentions
Some of the movies I'm likely to see by month's end.
Here goes- kicking off my third year of keeping a running monthly movie log on listal. I'm beginning to think that this year's entries may take a more limited (less long-winded) and personal approach than what I've been accustomed to with these lists. You know, what with all the attempts at re-shuffling priorities/time-management/personal prerogatives/etc. that are nagging at me in the form of vague new year's resolutions. We'll see how it pans out, I guess. Thanks for stopping by!
Added to

12 votes
2013 Movies Diaries I'm Following
(51 lists)
list by Michael M
Published 10 years, 2 months ago

1 comment