26

vote
DVDecember 2012
Sort by:
Showing

28

items
Decade:
Rating:
List Type:
The breakdown: 26 films & 2 TV specials watched - 19 on DVD, 3 in the theatre, 5 via Netflix instant, and 1 via YouTube; of those 13 were first views, 15 were re-watches, and they came from the following decades: 30s, 40s, 50s, 70s, 80s, 90s, 00s, and 2010s.

As it turns out I went a little overboard in my planning for the month, which resulted in a handful of films left unwatched at the end. Fortunately since they're sitting on my shelves in DVD form I can always try again next year. Ah, but the month spent watching DVDs over streaming content yielded excellent results for the most part, as evidenced by the fact that the lowest rating for the month was 6/10. Of course, watching all of Quentin Tarantino's films helped skew the ratings higher than usual, but having that for a monthly focus also pushed my spirits up throughout December.

I made it out 3 times to the theatre this month & all 3 trips were mostly well worth it. Sure there were some issues both times I attended screenings for Tarantino's films, but at least when I took my daughter things went smoothly. Ah, and the unfortunate unspooling of the 35mm print of Kill Bill Vol. 2 led to free passes & a refund so it's hard to hold a grudge there.

And I suppose I could complain about Netflix instant removing about 20 pieces of content at the end of the year, but most of what they pulled was either films I'd hoped to re-watch or films I'd added out of curiosity rather than strong desire to see them. Fortunately I keep track of such things & so I can get around to them eventually.

Oh yeah, and this month saw the official wrap-up of the Movie Exchange Program project for me. It's been a lot of fun, and we've already got a new project cooked up for 2013, so keep an eye out for that.

Well, that's it for 2012. I'll be keeping these monthly lists going throughout 2013, so I'll see you next year!

Best film for December I hadn't already seen: Django Unchained (though The Secret in Their Eyes and Arsenic and Old Lace aren't too far behind)
Best hidden gem: The Long Goodbye
Worst film: The Big Store

Add items to section
Monthly focus: the films of Quentin Tarantino
With Django Unchained arriving this month, I've decided it's a good time to re-watch all the films that Tarantino has directed thus far. Think of it as a month-long celebration of my favorite working director.

Add items to section
Big screen attractions
Films caught in a theatre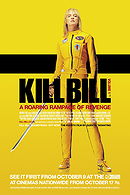 Re-watch
- Dec. 7th
As luck would have it, Alamo Drafthouse decided to do a Tarantino Retrospective this month in the run up to
Django Unchained
. They screened
Jackie Brown
(which I missed), and on this night they were scheduled to show both volumes of
Kill Bill
back-to-back. Unfortunately, their copy of the 2nd volume came unspooled in the projection room before they could start it. They tried to get it back together, but didn't get it lined up right the first time & so everyone was given refunds & free passes rather than be asked to wait for another hour to see whether they'd get it put back together correctly again. I was truly, deeply bummed.
On the upside, however, I
did
get to watch the first half on the big screen in all of it's 35mm glory. Another upside is that their issues allowed me to watch both halves in the way Tarantino intended, though with a much longer intermission period than I'd hoped. I'd got up right before the final montage prior to the end credits of the first volume (the running water in the O-Ren vs. the Bride scene is brutal on a full bladder), and when we got home I started the 2nd half right after the re-cap scene that kicks it off (a scene that's not necessary if you watch both films back-to-back). And in doing so a key element is changed that makes for a bigger impact later on, one which I found improved the experience.
Still, it would've been much nicer if I could have watched both halves on the big screen. Can't fault the film for that though.
the giraffe's rating: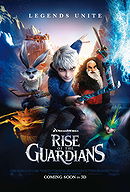 First viewing
- Dec. 11th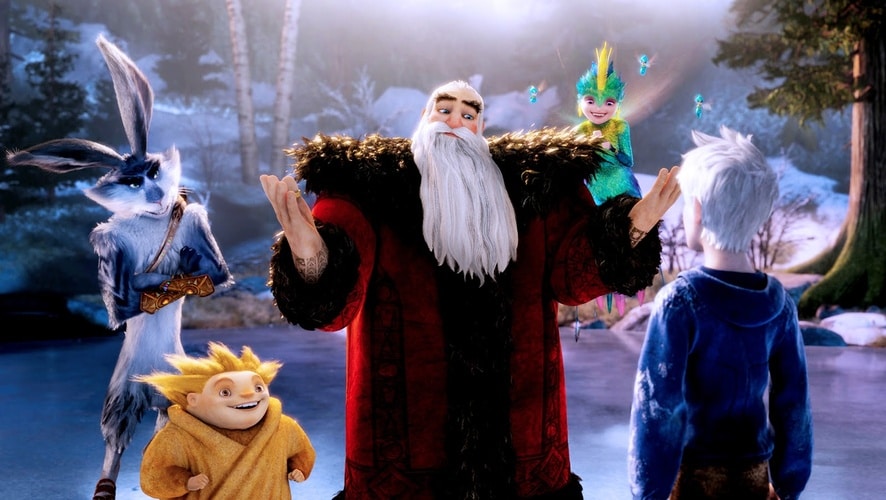 Thank goodness for Baby Day. Nice to have an excuse to not only get the kiddo out of the house but to catch a movie that's been getting mostly good feedback around here lately. And I'd say the positive feedback is well earned in this case.
Admittedly the story follows an overused, predictable path, but the characters are well-formed & endearing, the visuals are often jaw-dropping/breathtaking, and the main message is delivered successfully without going overboard. I personally enjoyed seeing the central characters get reinvented & given a purpose besides their usual role as holiday mascots & mythical entities. My daughter enjoyed it too, though probably more for the visuals which elicited vocal responses from her along the way than anything else.
Definitely worth seeing in the run-up to Christmas.
the giraffe's rating: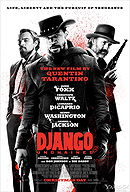 First viewing
- Dec. 30th
First off I'd like to comment that the "wife" & I tried to get in to see
Django
at two different Drafthouses & both were sold out for the shows that worked for us. Since we had my parents already watching the kiddo, we were thus forced to see it elsewhere & thus endured through countless commercials (actually I played with my phone instead of watching them) & no less than 7 or 8 trailers, all but one of which completely sucked. If those films were any indication, 2013 will be a sad year for film. Ah, but the upside is that after all that
Django
was all the more appreciated.
Now as for the film itself, well as expected it's excellent. Easily the best film of 2012 out of what I saw, though I'll admit I've still got more to see. And you'll notice from my rating that there's the slightest possibility that a film will come along & knock it out of the top spot. But for now it earns top honors. The cast is mostly stellar...even DiCaprio impressed me with his performance, which is a first actually. Samuel L. Jackson once again completely disappears into his character & thus makes him memorable when a lesser actor might have made him stereotypical. I could go on & on about the cast, but I'll leave that for our reviewers. ;) I will add, however, that the only part of the cast that doesn't work is QT's performance which for unfathomable reasons finds him saddled with an accent he can't handle AT ALL.
Otherwise everything here works well, and I liked little touches like the discussion of the Klansmen's masks, the restraint from showing the bloody details of a runaway slave's death, and the film's final moment. And yet I can't give it a full 10, as it falls short of the Greatness achieved by
Pulp Fiction
, etc. But I'd still say it's great in its own right.
the giraffe's rating:

Add items to section
Post-project wrap-up

Movie Exchange Program
Those who have followed my lists are familiar with the Listal Group Project I was a part of all year long. Well, this month all the movies get returned home. So I'll be re-watching some of the ones that came back.
See also this month's lists from:
jaytoast
and
phillydude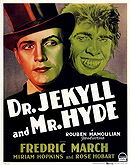 Re-watch
- Dec. 10th
I've had a special place in my heart for this film since I first happened upon it one night on cable (TCM). And while I realize that it was on cable so I definitely wasn't the only person watching it, it still felt like a personal discovery of a hidden gem. And I still think it's excellent. The camerawork, the transformation scenes, and Fredric March's performance make this one well worth watching. I've always found it surprising that he plays both Jekyll & Hyde since he's unrecognizable under the Hyde make-up. Overall, it still feels pretty modern despite being made over 80 years ago & I still highly recommend it.
the giraffe's rating: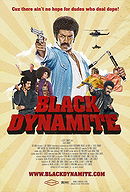 Re-watch
- Dec. 20th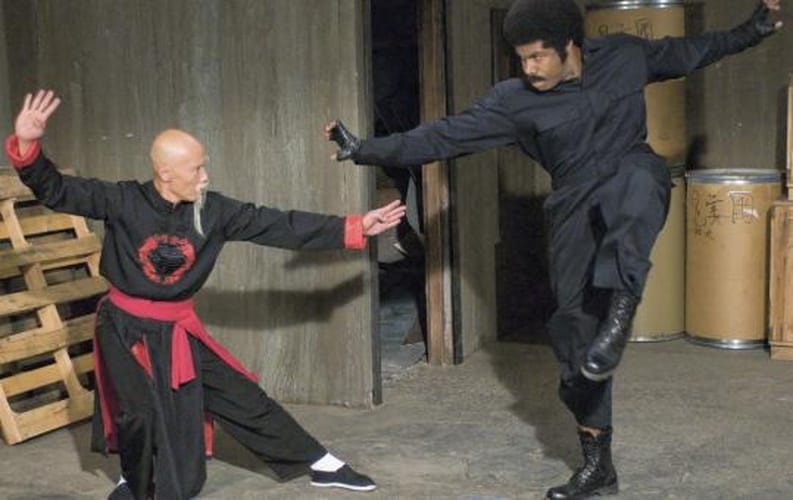 Still consistently entertaining & frequently hilarious, but I've dropped it down a star. I think my deep love for it the first time around was due to not being completely sober when I watched it (having a couple drinks beforehand will definitely make a film like this even funnier), though I do still appreciate the attention to detail throughout to not only make it look & feel like a blaxploitation flick but also keep it in the '70s era. Most spoofs these days are happy to reference something more modern regardless of when they're supposed to take place just for a laugh, whereas here the jokes remain firmly grounded in both the '70s & the events of the film. I especially love the way the ending plays out.
Still highly recommended.
the giraffe's rating: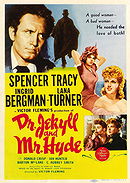 First viewing
- Dec. 28th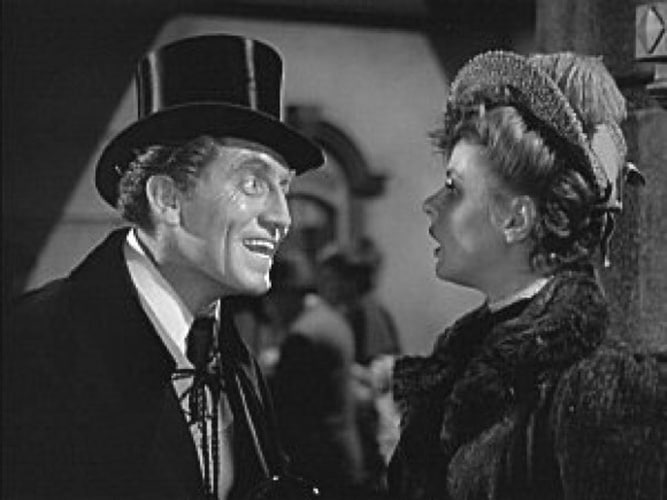 For those who don't already know, I own a DVD that has this on one side & the 1932 version on the other. I hadn't got around to watching this one yet when I shared it with the rest of the group, but figured it'd be a good excuse to finally watch it.
Turns out, it's worth watching. The acting is solid across the board, the score is excellent, and for the most part it's pretty well put together. There's an extra half hour here that's used to add some excellent dream imagery & a little more detail to a few sequences, but I couldn't help feeling like the extra time was mostly unnecessary. The 1932 film excels in part because it flows well from start to finish & hardly has a moment to lag, whereas this one I felt did lag from time to time. Also, the make-up effects weren't quite as strong I felt & I wasn't as impressed by the camerawork here. Plus in the final scene I could tell that most of Hyde's actions were done by a double instead of Spencer Tracy, which broke the spell a bit.
Perhaps I would've liked this one better had I watched it first. Ah well. Still I wouldn't talk anyone out of watching it. Now I should finally watch the silent version that's sitting in my IQ.
the giraffe's rating:


Add items to section
Year-long series focus: The Marx Bros.
I've decided this year I want to re-watch all of the Marx Bros. movies in order. Since there's 12 of them total that gives me one per month.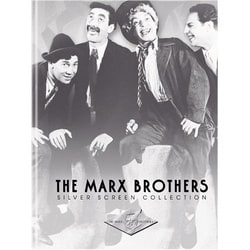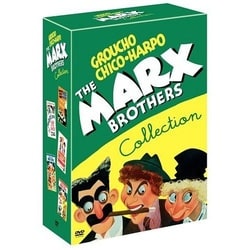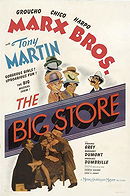 First viewing
- Dec. 6th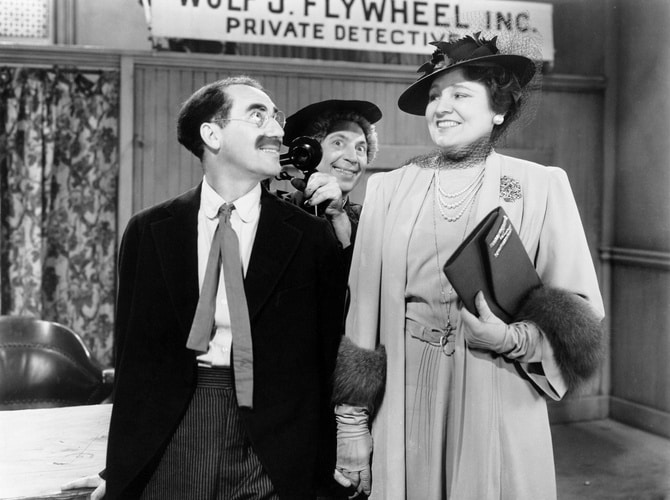 I thought I'd seen this one already, but it turned out I hadn't. And odds are I won't be watching it again either. This is easily my least favorite Marx Bros. film, as overall it feels less like their movie & more like something they unfairly got dropped into. There's a lack of their comedic sensibilities in several instances, plus too big a focus on their singer co-star Tony Martin. This could easily have been his movie for how much he's allowed to dominate the picture. Unfortunately while he's got some talent, he's rather boring & I found myself skipping through his big number rather than endure it.
Ah, but at least the Marx Bros. have a few shining moments. The exchanges between Groucho and Margaret Dumont have the same magic they always did, there's a funny bit or two involving a car, an amusing duet with Harpo & Chico on piano, and one of Harpo's best harp playing scenes. The harp scene largely saved the film from a lower rating, as it comes during the last half of the film which is rarely as amusing as anything in the first half (nevermind anything else the brothers did).
the giraffe's rating:

Add items to section
Non-DVD viewings
Netflix exorcisms & whatnot
AKA Movies the giraffe watched: December 2012
Last year I started a new annual tradition for December, and it had nothing to do with winter holidays. Throughout the month of December every year my main focus will be to watch films from my own collection (or shelves at least, as I have some borrowed movies in need of watching too) rather than relying heavily on Netflix for films to watch. Of course Netflix will almost certainly excise a ton of content this month, which means my plans may well fall apart & that I'm probably overreaching. But I'll do my best to get as many of these watched as I can.
Added to

30 votes
the giraffe's movie lists guide
(195 lists)
list by the giraffe
Published 10 years, 11 months ago

2 comments

13 votes
the giraffe's lists for 2012
(18 lists)
list by the giraffe
Published 10 years, 5 months ago

2 comments