22

vote
Movies the giraffe watched: August 2013
Sort by:
Showing

15

items
Decade:
Rating:
List Type:
The breakdown: 15 movies watched - 9 via Netflix instant, 5 via DVD, and one in the theatre; of those 12 were first views, one of which was a short film and one I abandoned, 3 were re-watches, and they came from the following decades: 70s, 80s, 90s, 00s, and 2010s.

Well, it's a good thing I didn't make any big plans this month. Especially considering that at the end of the month I still had 5 films I'd hoped to see but didn't get to, not to mention all the other films that left my IQ that I had zero chance of watching in time. Ah well.

And hey, I'm now down to 5 films to watch for the Five by Five project! And one from each person at that. :)

Next month will be even lighter on films, as I intend to take September off from movies & Listal for the most part in favor of attending to "real world" things. I can't say right now whether I'll even make a list for September. But I will be back with my annual Horrorfest list in October. See you then...

Best movie for August: Withnail & I
Best hidden gem: also Withnail
Worst film: Bug (worst I watched all of) or Miami Connection

Add items to section
Big screen attractions
Films caught in a theatre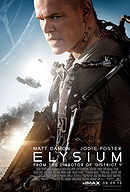 First viewing
- Aug. 11th


Elysium rarely takes time to pause, the narrative unstoppably moving forward as if it, too, were rigged with a robot suit. It delivers strong action; well-staged, memorable scenes with entertaining characters; and world-building that leaves the audience intrigued while addressing something of substance. It doesn't do it in an inventive fashion, but it's effective nonetheless. And while looking to the future helps us define our present, it is also carrying on a great tradition from the past — one that more genre films would benefit from following.
--from a review on TinyMixTapes
the giraffe's rating:


Add items to section
Five by Five

2013 - Five by Five
Last year I did the Movie Exchange Program with fellow Listalites jaytoast, phillydude, and Xanadon't. This year we've modified our project, expanded our group to include lotr23 and Mackenzi, and set out to watch 25 films throughout the year with 5 films recommended by each member to each other member. See the above list for all recommendations, and as soon as I have links to everyone else's lists to share I'll include them here.
See also:
lotr23's July-August 2013 Movie Journal
Portlander's Movie Log - August, 2013
August 2013 Movie Journal - Xanadon't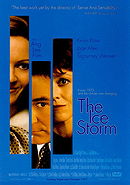 First viewing
- Aug. 10th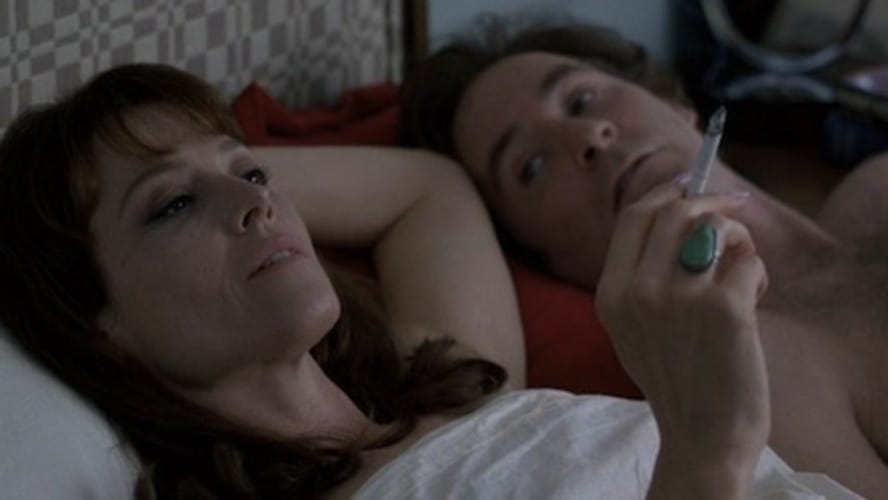 Recommended by Xanadon't
I went ahead & watched my Five by Five movies back-to-back this month, and while I went into both of them not really knowing what they were about they wound up being complementary. Both films have sex & infidelity at their center, though with very different explorations of those (and other) subjects.
The cast here does a stellar job of creating characters that could easily be real people, to the point that were there not so many recognizable actors I might have thought I was watching someone's home videos. The story goes some unexpected places & handles it all admirably too. I'm reluctant to say I really
enjoyed
the film due to its dark subject matter, but I definitely appreciated what the film had to say & how it said it.
the giraffe's rating: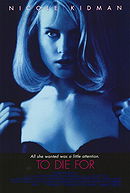 First viewing
- Aug. 11th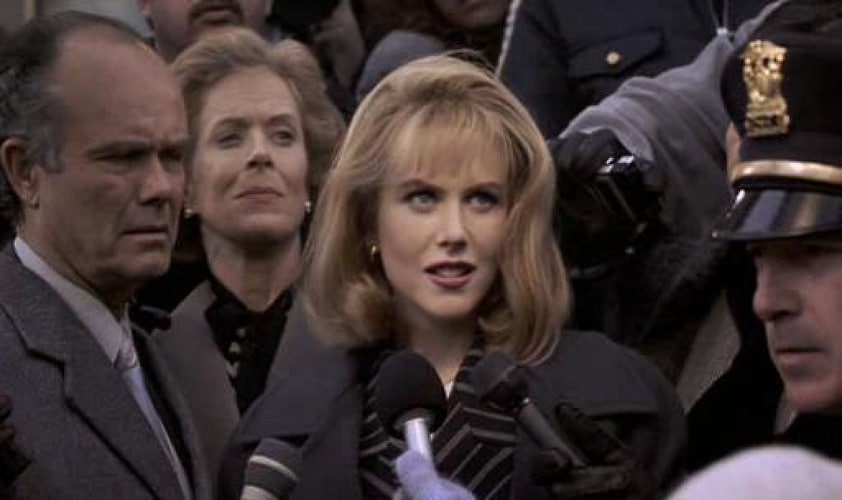 Recommended by lotr23
Yet another case where I'm highly impressed by Nicole Kidman's acting abilities. Can't say I was too impressed by much else here though.
To Die For
is entertaining enough thanks to the story, but the narrative style irritated me at times. The film is presented through a series of interview snippets, which was different but for me it kept the film at a distance. The rest of the acting is solid to OK, and the ideas put forth about celebrity were good albeit nothing revolutionary. I was reminded a little of
Natural Born Killers
at times, though I never fell into the rhythms of this film like I did that one. Still, it's definitely worth watching once just to see Kidman's performance.
Just a thought:
Adding this to the long list of films in which Joaquin Phoenix fails to impress me.
the giraffe's rating:


Add items to section
Netflix Instant Project 2013

Netflix Instant Project for 2013
My secondary project for 2013 involves recommendations of lesser-known/lesser-seen films that are currently streaming on Netflix, also from my fellow Listalites. If you use Netflix Instant Watch & want to participate, please check out the list above & the
thread in the Movies Forum
.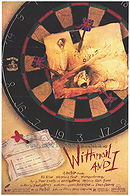 First viewing
- Aug. 15th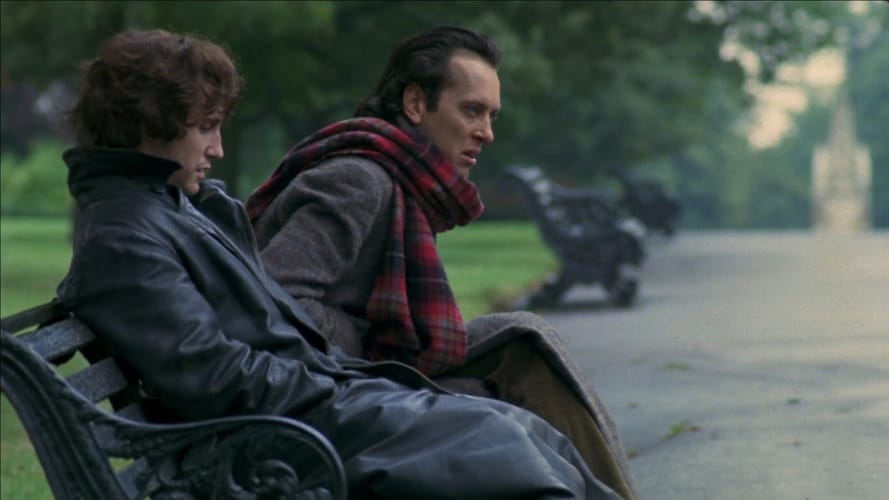 One of those rare films you can't truly be prepared for, and so I won't even bother to explain my love & admiration for it. Just go watch it & figure out how you feel about it.
Just a thought:
I'll never see Mr. Dursley the same again.
Currently streaming on Netflix
the giraffe's rating:

Add items to section
Netflix exorcisms
Films I caught before Netflix removed them from my IQ this month

Add items to section
I tried, but I gave up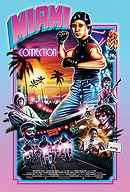 Aug. 6th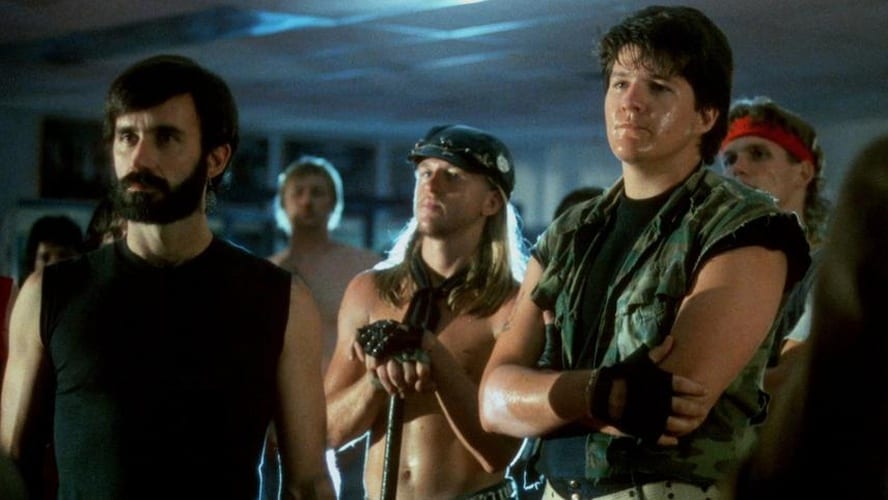 I care about as much as these guys do.
OK, so I checked this one out because it was distributed by Drafthouse Films, which is of course a part of the Alamo Drafthouse company. The opening was AWESOME, with ninjas attacking drug dealers & lots of cheesy violence that had me laughing heavily. Then the credits roll & we're thrown into the actual movie which chipped away at any appreciation I'd had up to that point. The dialogue & characters were terrible, which I might have been able to forgive since it did seem to fit (this is clearly a low-budget B movie). But what I had the most problems with is that the film has at its center a band, who gets far more screen time devoted to their songs than I could stomach. I think I made it a half hour into this film, by which point they'd had 10 minutes (guessing obviously, and really it felt longer than that) of performing awful AWFUL '80s music, and I couldn't take any more of it. Had it been edited down to about a minute per song, I probably wouldn't have minded...but having to sit through entire songs by a shitty band is just brutal (and makes one wonder if it's not merely filler). When I turned it off the band was fighting with a large group of people, but I just didn't care anymore. I'm just glad I didn't pay money to watch what I did of it.
Currently streaming on Netflix
August tends to be a busy month as there are 2 important birthdays to celebrate: my daughter's and my wife's. So since I got off to a slow-ish start this month, I'm keeping my plans very minimal rather than overreach. Hopefully I'll get more watched than what I have listed here now, but we'll see. I'm keeping my expectations low. ;)
Added to

29 votes
the giraffe's movie lists guide
(195 lists)
list by the giraffe
Published 10 years, 9 months ago

2 comments

4 votes
the giraffe's lists for 2013
(17 lists)
list by the giraffe
Published 9 years, 1 month ago

1 comment

12 votes
2013 Movies Diaries I'm Following
(51 lists)
list by Michael M
Published 9 years, 11 months ago

1 comment