25

vote
Movies the giraffe watched: May 2013
Sort by:
Showing

19

items
Decade:
Rating:
List Type:
The breakdown: 19 movies watched - 12 on Netflix instant, 2 in the theatre, 4 on DVD, and one via YouTube; of those 16 were first views, 2 of which I abandoned, 3 were re-watches (one of which was actually a TV episode), 2 were documentaries, and they came from the following decades: 40s, 50s, 60s, 80s, 90s, 00s, & 2010s.

I did really well watching movies the first half of this month, but the 2nd half my productivity dropped off. I'd more or less expected this, but I'd be lying if I said I hadn't watched anything on the free nights I didn't watch movies. My "wife" and I wound up watching a fair bit of TV shows both past and current (including the newest season of Arrested Development), some of which I indulged in late at night in the final hour before sleep. I'm not too bummed about it though because I happen to know that the next couple months I'll have some vacation time that'll allow me to squeeze more movies in than usual. Hopefully that'll work as well as I want it to. Ah, but I'm supposed to talk about this month here.

I managed to make it out to the theatre twice this month to see a pair of films I'd really wanted to see, which was cool but I kinda wish I'd picked a different 2nd choice now. My ongoing projects yielded the month's best films, which is pretty exciting. And I sat down with 2 films I hadn't seen in far too long, both of which were well worth revisiting. Lots of 7/10s this month I see, which means I watched several films that were mostly worth the time watching them just not ones I'd watch again.

And then of course there were the two films I abandoned, one of which utterly sucked and the other I wasn't in the mood for. It's not often I can't hang with a movie until the end, but at least both times I had the good sense to stop when I did instead of forcing myself to carry on. Life's too short. ;)

Best film for May: Rope
Best hidden gem: Alice
Worst film: Nacho Libre

Add items to section
Netflix Instant Project 2013

Netflix Instant Project for 2013
My secondary project for 2013 involves recommendations of lesser-known/lesser-seen films that are currently streaming on Netflix, also from my fellow Listalites. If you use Netflix Instant Watch & want to participate, please check out the list above & the
thread in the Movies Forum
.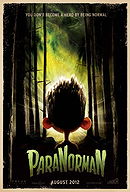 First viewing
- May 10th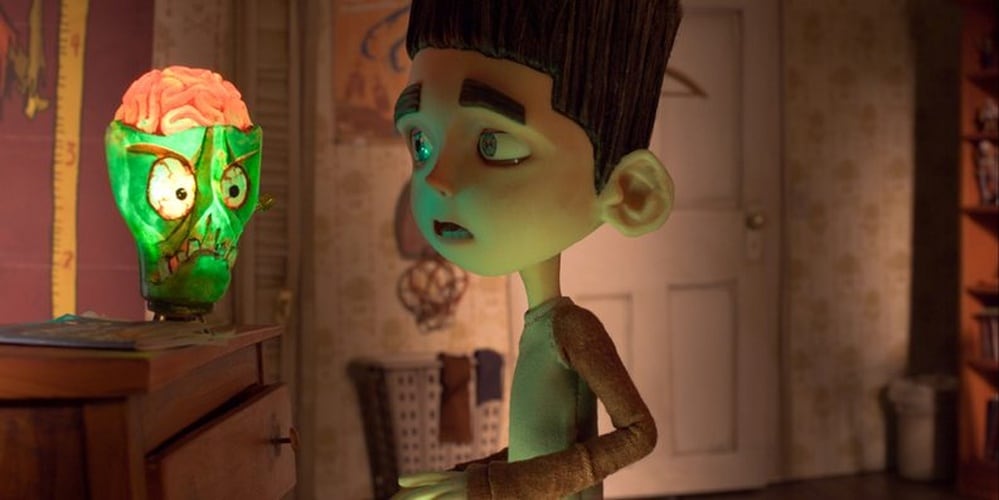 So my "wife" & I rented
Lincoln
& this was the last night of the rental. As I turned on the DVD & sat watching the menu scenes & hearing the orchestral music, I realized I was not at all in the mood for that movie. So I asked her if she'd rather watch
Paranorman
, and she said yes.
The animation here really won me over. I love the way the entire film looks & had several moments where I was really impressed by what I was seeing, with a conscious awareness that it must have taken many people and hours to put it all together & have it work the way it does. I loved the characters and I laughed heartily several times. And how cool is it to see zombies & witches & ghosts animated this way? The only thing I might complain about is that the story's not as original as the presentation is. But with as many movies as are made I guess that's typical.
All I know is
Lincoln
wound up being a day overdue, and I have no regrets about my choice to not watch it.
Just a thought:
Sooo glad I didn't try watching this with my daughter instead; definitely not a movie for young children.
Currently streaming on Netflix
the giraffe's rating: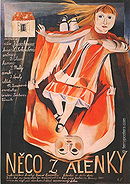 First viewing
- May 17th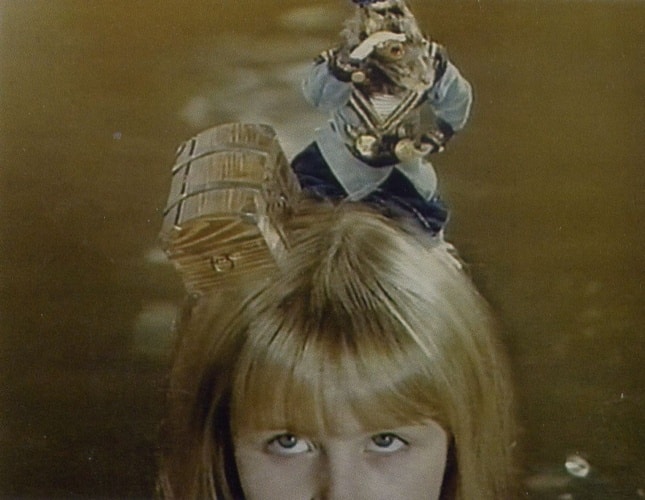 First off, this could also have gone in the Netflix Exorcisms section of this list, but since VierasTalo recommended it for the Netflix project I felt it was best to put it here.
I absolutely LOVED the animation throughout this film. Such a unique version of
Alice in Wonderland
that I feel does more service to the source material than most adaptations have (well, from the few I've seen anyway), and there were many times when I sat in awe of the puppets & scenes Jan Svankmajer created. It's fairly faithful to the source material story-wise, so if you're familiar with it the surprises are all visual but I don't think that's a negative thing. If I had any complaints it's that there are a couple scenes that go on a bit longer than seems necessary (the tea party scene in particular could be trimmed down with all its repetition).
Highly recommended & I'll be adding this one to my collection whenever I get the chance so I can re-watch it & eventually show it to my daughter when she's the right age for it (like
Paranorman
this is also not for young children).
the giraffe's rating:

Add items to section
Five by Five

2013 - Five by Five
Last year I did the Movie Exchange Program with fellow Listalites jaytoast, phillydude, and Xanadon't. This year we've modified our project, expanded our group to include lotr23 and Mackenzi, and set out to watch 25 films throughout the year with 5 films recommended by each member to each other member. See the above list for all recommendations, and as soon as I have links to everyone else's lists to share I'll include them here.
See also:
Phillydude's Movie Log - Spring 2013
Mack's Movies 2013: May
lotr23's May-June 2013 Movie Journal
jaytoast's Dear Cinema Diary - Vol 4 E4 - Summer 2013
May 2013 Movie Journal - Xanadon't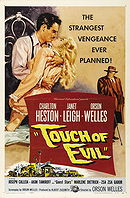 First viewing
- May 11th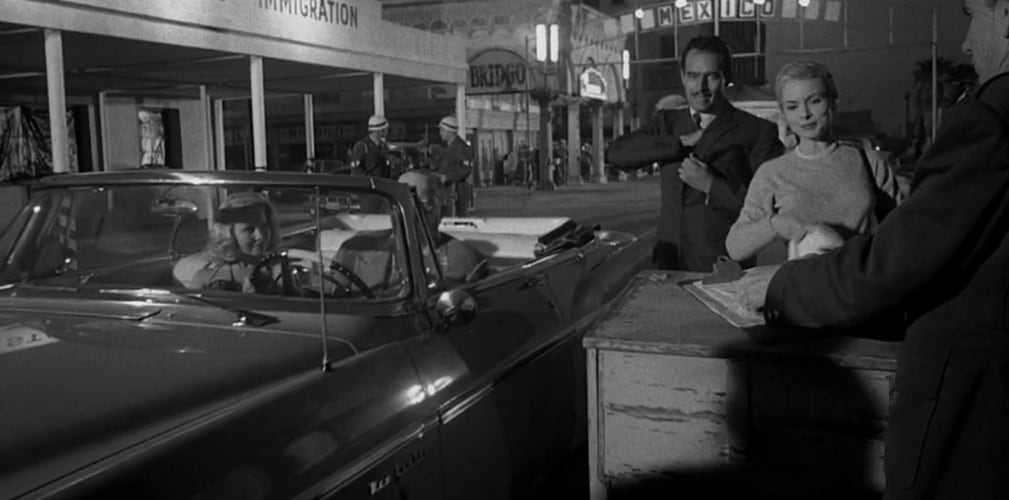 Recommended by Xanadon't
Now this is a hell of a movie. Every shot is visually interesting, the plot moves in a way where it's impossible to know where exactly the movie is going, the performances are excellent, and really I can't think of a single negative thing to say about it. It's reputation as a classic is more than well-deserved & I'm glad this project finally gave me the opportunity to sit down & watch it for what will no doubt be the first of several times. The only thing missing here is that physical feeling that the perfect 10 films give me.
the giraffe's rating: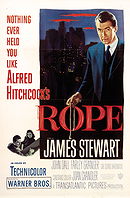 First viewing
- May 24th/25th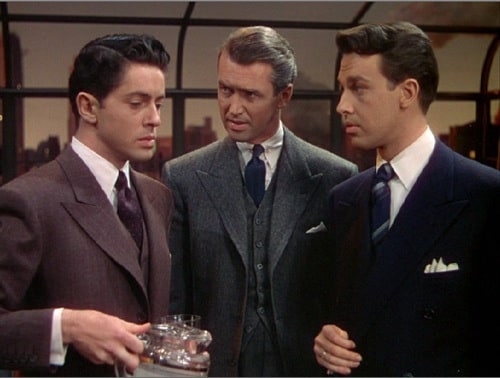 Recommended by Mackenzi
My thoughts can be pretty well summed up by this: I had a beer I was drinking, which I finished early on in the movie; by the time I wanted another one I didn't even want to pause the movie so I could grab it, much less leave the couch for even a second, which means I didn't have that 2nd beer until the movie was over. I especially enjoyed the various ways death remains omnipresent throughout the entire film (including the frequent use of the word "late"), and was pleasantly surprised by the humor that worked without interfering with the tension. And I couldn't help but be reminded by
Dial "M" for Murder
at times since both films have much in common, which may account for why
Rope
wound up falling just shy of a 10/10 for me. Like
Touch of Evil
above that magic feeling was missing at the end of
Rope
, but it's safe to say I enjoyed
Rope
even more. So while I'm putting it down as a 9/10, it's more like a 9.5. This is another film I'll have to add to my collection.
the giraffe's rating: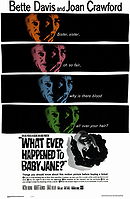 First viewing
- May 25th/26th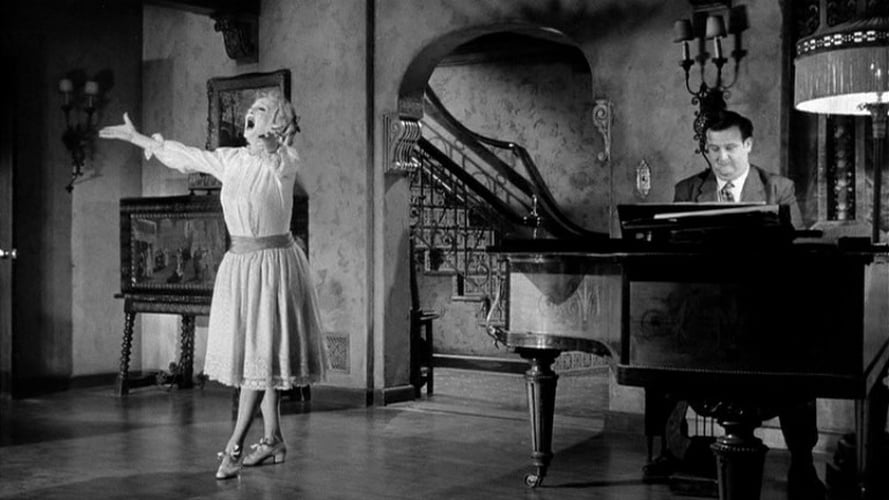 Recommended by phillydude
Of the three films from the project I picked for this month, this one has the unfortunate distinction of being my least favorite. The performances are excellent & the story is so well-told that there's no possibility of knowing where it's going or how it'll end. And yet I never got too deeply drawn into it, and I'm not sure whether it's because of the film itself or the exhilarating experience of watching
Rope
the night before. Whatever the case, I can say that while I did admire many aspects of this film I simply didn't love it & wouldn't sit down with it again. Once was enough for me. But I do think it's well worth watching & looking at others' ratings it appears that some will find more to enjoy here than I did.
the giraffe's rating:


Add items to section
Big screen attractions
Films caught in a theatre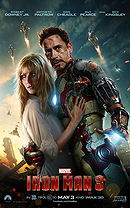 First viewing
- May 4th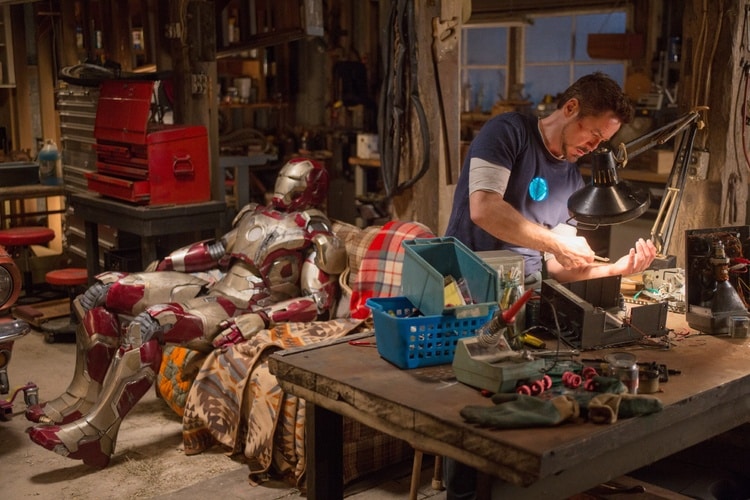 In a nutshell, this was better than the 2nd film, but not as good as the original. In the 2nd installment it seemed like RDJ forced his way through the movie & much of the movie fell flat as a result. This time around he seems invested in his role & the film, and I liked how they picked up with Stark in the aftermath of
The Avengers
instead of acting like those events didn't happen. Guy Pearce is excellent in his role for the most part, and the rest of the cast is solid (there's even a child actor that doesn't ruin things, which isn't common). There are some familiar elements along the way that make some events rather predictable, but fortunately there are enough little surprises that make the whole film worthwhile (and I personally loved the post-credits scene too). It won't change your life or anything, but it's so entertaining you probably won't mind.
If they can bring this kind of quality to future installments I'll keep watching them.
the giraffe's rating: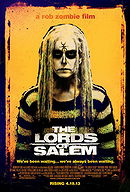 First viewing
- May 7th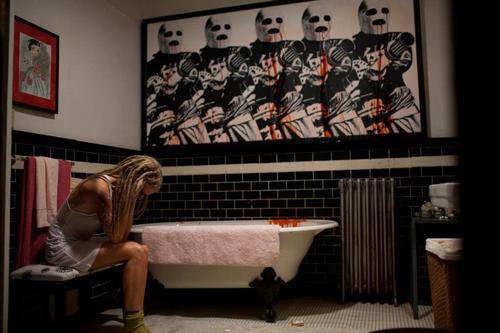 OK, first off I want to mention that of the four films Rob Zombie has made before this one I'd enjoyed watching 3 of them (
The Devil's Rejects
being the exception & for the life of me I can't figure out why others seem to like it the most...or even at all). That still stands. There are some wonderful visuals throughout this movie, and the actors are undoubtedly dedicated to their roles. The music's mostly well-done too. And that's about all the good I can say for it, unless the statement "I hated it slightly less than
The Devil's Rejects
" is a positive thing.
It fails as a horror movie because there's nothing scary here, unless this is somehow your first horror movie & even then you probably won't be scared so much as disgusted at times. There are a couple occasions when the sole purpose of a scene seems to be to offend the audience, which I found disappointing. They may often make one feel uncomfortable, but I was acutely aware that they were
trying
to offend me & so these moments didn't really work. And the biggest problem here is that the story isn't very well-written, and there's little to no reason to care about any of the characters. Our protagonist is especially problematic because she only reacts to everything that happens & thus she comes off dull & somewhat lifeless. Perhaps a better actress could have done more with the role, but if the script was the same I don't think it'd matter. And then there's the dialogue which works OK for the most part but has an unfortunate tendency to devolve into an overindulgence in expletives that REALLY sounds forced coming out of the actors' mouths (which was one of my biggest problems with
The Devil's Rejects
, though fortunately here it's done to a lesser degree). The story idea isn't bad, and if it had been written by someone else it could easily have been worked into a good to great film. After all, Zombie appears to be aiming for a "Satanic Panic" style film in the vein of
The Sentinel
and
Rosemary's Baby
. Unfortunately he lacks the storytelling skills to do so successfully.
I could go on & on it seems, but the bottom line here is your time would be better spent with other films instead of this one. You've been warned.
Just a thought:
I had a very strong urge to throw my drink cup at the screen at the end. I didn't do it because the cup was empty, plus it wasn't the theatre's fault the movie sucked.
the giraffe's rating:


Add items to section
Netflix exorcisms
Films I caught before Netflix removed them from my IQ this month

Add items to section
I tried, but I gave up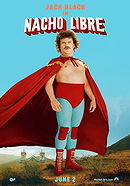 May 19th

My "wife" likes this movie & has been bugging me about the fact I've never watched it, so on this night I decided to give it a chance. Everything about it annoys the shit out of me, from the colors (why is everything blue & orange?) to the characters to the fact that every "funny" moment in the film feels like someone's idea of humor who never grasped the concept to begin with. I kept hearing this voice in my head saying "this is funny, right? Look how ridiculous this is, isn't it funny? Don't you want to laugh?" To which I kept repeating, nope, not at all. And so it came as no surprise when I looked it up & this came from the same person who made Napoleon Dynamite, another movie I hate all around. Fortunately with this one though I started falling asleep about a half hour into it & we turned it off about halfway through the film in favor of sleep. Normally I don't rate films I don't finish, but this time I feel justified in rating this piece of shit exactly what it deserves.

Just a thought: This film & Napoleon Dynamite are among the few films that call my other half's taste in movies into question. Fortunately for the most part her taste is awesome, so I'll try not to hold this one against her.

Currently streaming on Netflix
the giraffe's rating: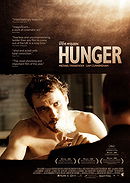 May 31st

Don't think too much about this one. It left Instant on June 1st so I forced myself to try to watch it even though I knew I wasn't in the right mood for it. Well, I was right about my mood & couldn't hang with it. Maybe I'll give it another chance some day, but for no more than went on in the maybe 30 minutes of it I watched I'm not very encouraged to do so.
This month I have plans EVERY SINGLE WEEKEND, so odds are I won't get much watched movie-wise. But we'll see. Since I know this up front I'll be more inclined to take any chance I get to watch movies, but I also won't plan on any specific month-long focus. The only real plan is to get 3 films from the Five by Five project watched, though I may drop down to 2 if I'm too busy to work the 3rd one in.
Added to

30 votes
the giraffe's movie lists guide
(195 lists)
list by the giraffe
Published 10 years, 9 months ago

2 comments

4 votes
the giraffe's lists for 2013
(17 lists)
list by the giraffe
Published 9 years, 1 month ago

1 comment

12 votes
2013 Movies Diaries I'm Following
(51 lists)
list by Michael M
Published 9 years, 11 months ago

1 comment

34 votes
2013 Movie Journal's I'm Following
(59 lists)
list by FunnyGuy
Published 9 years, 9 months ago

9 comments

3 votes
List I'm following
(5 lists)
list by AVPGuyver21
Published 9 years, 9 months ago

1 comment