51

vote
Trent Reznor - The Man, His Bands, Influences & Co
Sort by:
Showing 1-

50

of

270

Add items to section
The Man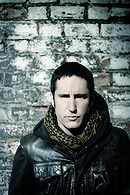 SchwarzerAbt's rating:


Add items to section
His Bands

Add items to section
His Bandmates

Add items to section
His Collaborators

Add items to section
Colleagues on Stage

Add items to section
His Guest Appearances
Load more items (220 more in this list)
I have been a fan of Nine Inch Nails for more than five years now and have always enjoyed Trent Reznor's different approaches to music and his collaborations with other artists. I have followed some of his recommendations recently and think that he is a man with a truly great musical taste.
I have put together this list, primarily for myself to see what artists I should check out and see if their sound resonates with me as well. But I think that it will be quite interesting for other people as well. Wether you like Nine Inch Nails or don't like them, or you have only heard of Trent because of his work on The Social Networt - there should be something in it for you.
This list still needs a lot of work, there are some artists missing and there should be some editing most of the texts. But, in celebration of his big triumph at the Academy Awards last weekend, I decided to publish it now. So please enjoy this list and leave a comment if you have some suggestions. I'm trying to incorporate as much as I can!
My major sources for this were
The NIN Hotline
,
NinWiki
,
The Nine Inch Nails Blog & Media Archive
and of course
nin.com
. Quotes were edited for readableness.
Added to

4 votes
Favorite Lists
(12 lists)
list by kerrybtone
Published 10 years, 1 month ago

2 comments

30 votes
the giraffe's favorite lists
(65 lists)
list by the giraffe
Published 11 years, 7 months ago

8 comments

8 votes
SchwarzerAbt: A Guide to My Lists
(31 lists)
list by SchwarzerAbt
Published 10 years, 8 months ago

1 comment