27

vote
Movies the giraffe watched: April 2013
Sort by:
Showing

18

items
Decade:
Rating:
List Type:
The breakdown: 18 movies watched - 14 on Netflix instant, 1 in the theatre, and 3 on DVD; of those 17 were first views, one of which I abandoned, 1 was a re-watch, 1 was a documentary, and they came from the following decades: 60s, 70s, 80s, 90s, 00s, & 2010s.

This wound up being a lighter month than usual for me due to various real-world goings on, and next month looks to be the same way from here. So I guess I should be thankful I watched as many films as I did. I'm a little bummed I only made it out to the theatre once all month long, but given that the one time I went was to see one of my favorite movies ever I can't complain too much. I didn't realize though that The Lords of Salem opened in Austin whenever it did because my theatre of choice wasn't screening it & I don't keep up with what's screening anywhere else. And I don't think anyone is crazy enough to argue that I should have seen the new Evil Dead over Evil Dead II.

Anyway, outside of that my attention was mainly drawn to the large amount of content Netflix jettisoned at the end of the month, which I got about 1/3 of watched. Didn't get my top choices among them all watched, but I'll just have to try to catch those via rental or if Netflix decides to bring any of the films back. So no worries there really. It does seem like I watched quite a few odd/quirky/out-of-the-norm films this month, which wasn't intentional at all...just how it worked out.

Honestly I got the most enjoyment this month out of my Five by Five picks, so next month I'm looking forward to working in 3 of those films wherever I can.

Best new to me film for April: The Station Agent
Best hidden gem: Sleepless Night
Worst film: Holy Motors (which I couldn't finish) or Riki-Oh: The Story of Ricky (which is awful but also entertaining if in the right mood)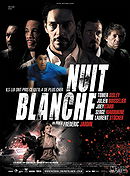 First viewing
- April 9th/10th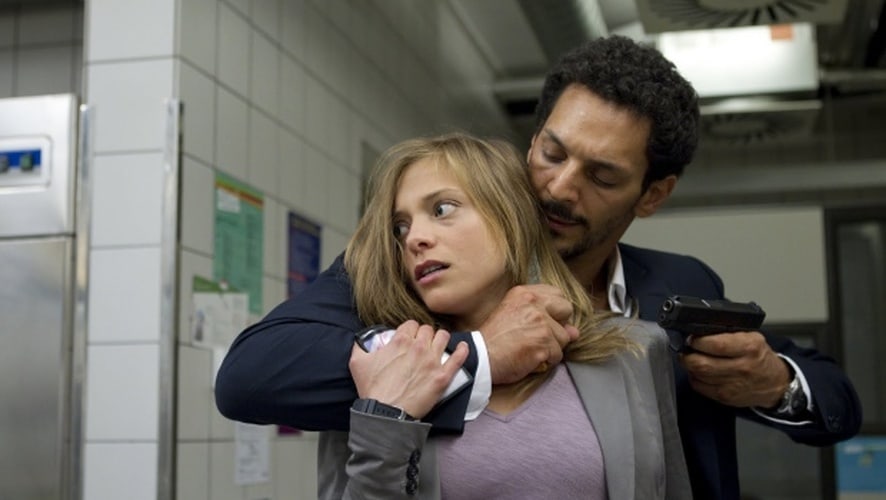 Came across this one thanks to an
AV Club article
& upon their recommendation I added it to my IQ. And I can honestly say it was worthwhile. It's not a very deep film, but as modern action movies go it's easily among the better ones. As the aforementioned article also points out, what the film lacks in character development it more than makes up for by keeping everything moving along all the way through the ending. Like the main character you're not given much time to rest or stop & think, and the film's messages are delivered subtly which I appreciated. The acting is solid across the board, and I love the way it mainly takes place in one building even if the building is pretty big. I foresee this being a recommendation for the Netflix project next month.
Just a thought:
I wish
Taken
had been this good.
Currently streaming on Netflix
the giraffe's rating: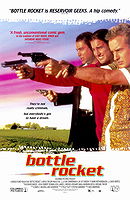 First viewing
- April 20th/21st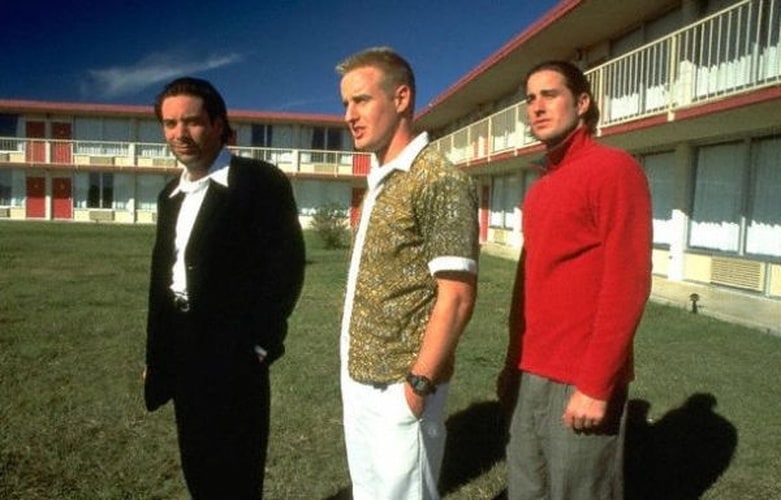 I definitely hadn't planned on watching this one this month, but on this particular night my "wife" wanted to watch something with me & I wound up choosing this. She really liked it but fell asleep about 30 or so minutes in. I liked it OK. The film's biggest asset in my opinion is that the characters actually seem like real people, which isn't often the case for me with Wes Anderson's films as he tends to overdo it trying to make them quirky (or at least that's how I see it). It's still a little quirky I guess, but not so far that it renders the film unnatural. The whole thing is entertaining enough, with moments I actually laughed at & a plot that was never obvious about where it was headed. But I can't say I really liked it that much. Maybe it was because she was asleep beside me & I started getting tired too, or maybe it was just the movie itself, but I didn't enjoy the last third of the film as much as the first 2/3. I feel a little like it went on longer than it should have & I don't have much interest in watching it again to figure out what I didn't like about it.
Just a thought:
This answered my question of whether Owen Wilson has always been somewhat irritating. Yes. Yes he has been.
Currently streaming on Netflix
the giraffe's rating: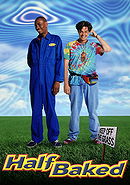 First viewing
- Apr. 27th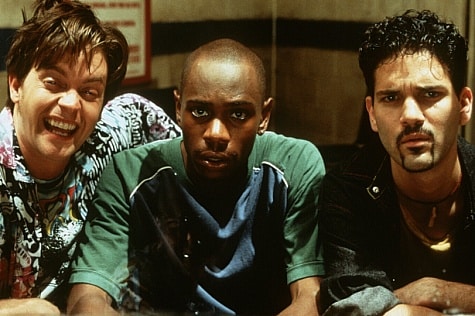 My "wife" suggested this one on this particular night simply because she's seen it & I hadn't yet. The cast was what kept me away from it, and so not surprisingly I didn't care for them while watching the movie either. I'm not a fan of Dave Chappelle & yet his was the only character I genuinely liked (the rest ranged from tolerable to awful). There are some cameos which were fun & I did find several moments very funny, but honestly I could have gone on skipping it.
Just a thought:
I've never understood why whoever it was dug Jim Breuer out from the rock he was hiding under. Shoulda left him there.
the giraffe's rating:

Add items to section
Big screen attractions
Films caught in a theatre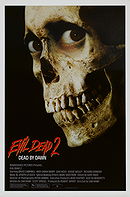 Re-watch
- Apr. 9th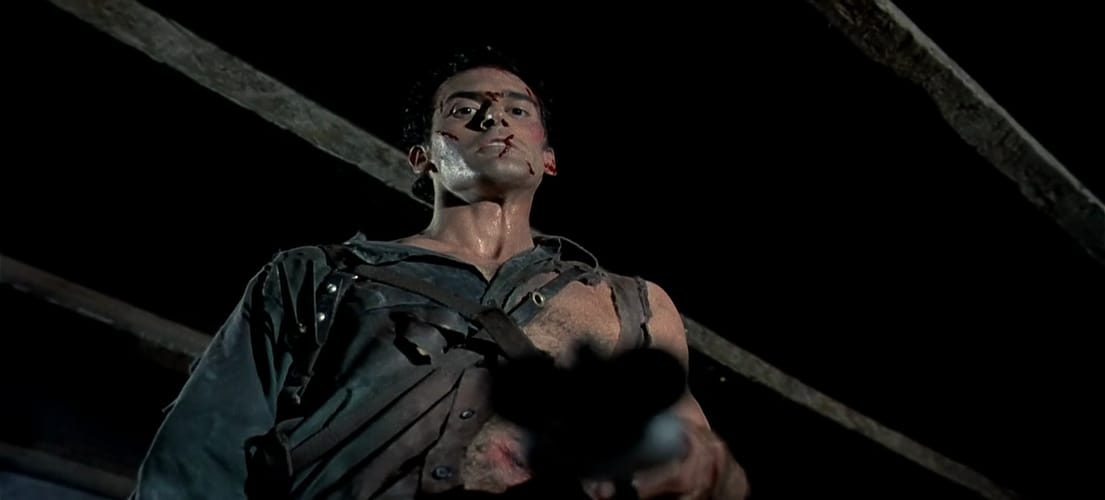 When I bought tickets to see this, I bought two so that I could have another guy night. Unfortunately my guy friend bailed on me when he realized his wife had plans on this night & he couldn't go. Oops. I tried in vain to find someone to take his place, and eventually decided I'd just leave the extra ticket at the box office for the next person who walked up. But then a neighbor whose daughter is friends with mine offered to watch the kiddo so my "wife" could go with me. And so we wound up having a spur-of-the-moment date night to see
Evil Dead II
.
I've seen this film so many times I don't even know really what to say about it. I
will
say that the more times I see it, and especially now that I've seen it on the big screen, I notice little things like wires & harnesses that aren't as well-hidden as they should be. And yeah, the acting's not so great at times. But you know what? I don't care. I love the hell out of this movie, flaws and all, and will continue to re-watch it for the rest of my life. In my book it will forever be a horror-comedy masterpiece.
Just a thought:
The scenes where Ash battles his possessed hand are easily among my favorite cinematic moments ever. I feel nothing but pure joy when I watch them & laugh heartily along the way every damn time.
the giraffe's rating:


Add items to section
Five by Five Project 2013

2013 - Five by Five
Last year I did the Movie Exchange Program with fellow Listalites jaytoast, phillydude, and Xanadon't. This year we've modified our project, expanded our group to include lotr23 and Mackenzi, and set out to watch 25 films throughout the year with 5 films recommended by each member to each other member. See the above list for all recommendations, and as soon as I have links to everyone else's lists to share I'll include them here.
See also:
jaytoast's Dear Cinema Diary - March and April
Phillydude's Movie Log - Spring 2013
lotr23's March-April Movie Journal
Mack's Movies 2013: April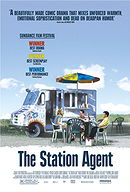 First viewing
- April 19th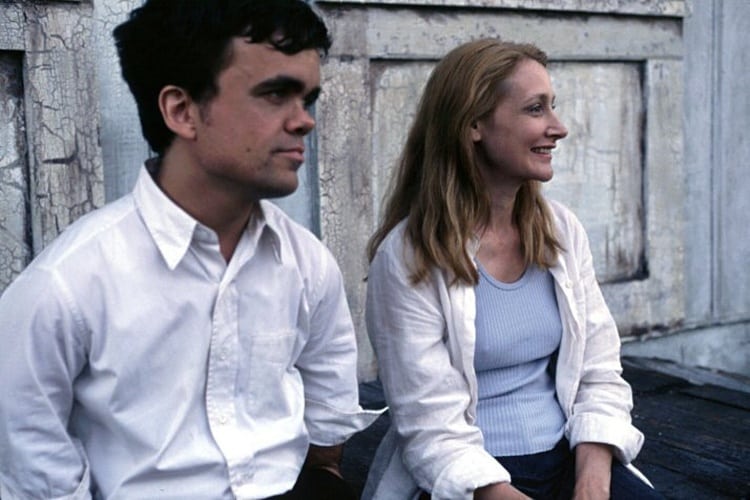 Recommended by jaytoast
Figured I'd go ahead & watch both films in this section together since they're made by the same writer/director & were both part of the project. And now that I have clearly I need to track down his 3rd film
Win Win
.
I loved the cast here, and the film only served to reinforce my appreciation of Peter Dinklage as an actor. He conveys so much through facial expressions & body language that his character's preference for silence is never an issue. He's heard all the insults that could possibly be hurled at him, so they don't sting so much anymore but they do have some effect on him especially in large doses. I could tell what was on his mind much of the time without him speaking which really pleased me. And it seems that the rest of the film follows suit by being understated yet having plenty to say beneath the surface.
Wonderful film. I really loved it & would gladly watch it again & again for the chance to hang out with these characters more.
Just a thought:
Couldn't help but notice the Scissorhands Salon next to the train shop at the beginning & smile at the thought that Edward finally started his own business.
the giraffe's rating: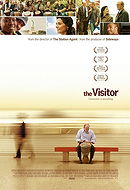 First viewing
- April 20th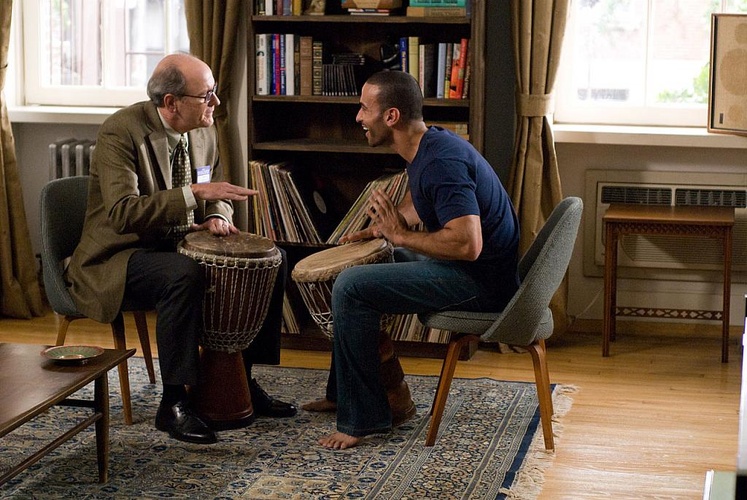 Recommended by lotr23
Another film with great characters, great performances, understated moments, and a lot to say (though this one says more I think through action & dialogue than it does through body language & such). It's nice to see a film tackle such a difficult subject so honestly without trying to dress it up like a Hollywood movie. And while I certainly enjoyed it, it fell a little short of earning the same amount of love that
The Station Agent
did from me. I can't say for certain why that is...perhaps it's just a little less my kind of movie? Perhaps a re-watch down the road will sort that out.
I'd meant to see this one back when it was in theatres but never got around to it, and so it had been in my head to check it out at some point. Glad lotr23 finally gave me a reason to sit down with it.
See also:
Review by lotr23
the giraffe's rating:


Add items to section
Netflix Instant Project 2013

Netflix Instant Project for 2013
My secondary project for 2013 involves recommendations of lesser-known/lesser-seen films that are currently streaming on Netflix, also from my fellow Listalites. If you use Netflix Instant Watch & want to participate, please check out the list above & the
thread in the Movies Forum
.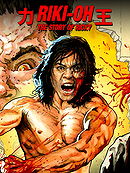 First viewing
- Apr. 6th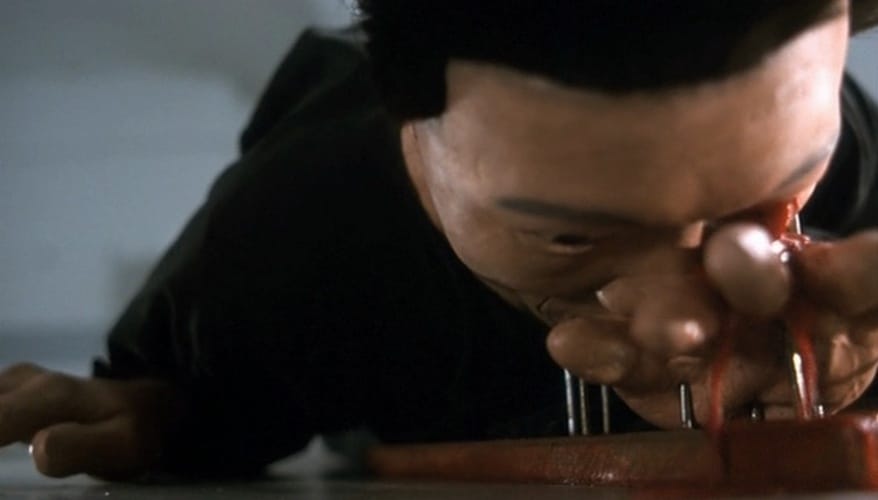 I think my brain melted a little while watching this one. So many things happen in this film that make no sense & defy all logic, physics, and reason to the point that the only way I could make it through was to mock it. Sadly I was alone & had no one else watching it with me to join in my mockery, but I persisted anyway. The
MST3K
crew would have been proud.
The effects are horribly dated for the most part, but I tried not to hold that against it too much. The dialogue frequently gives way to completely nonsensical lines that had me wishing I had alcohol to douse my brain in in hopes it'd help me swallow it easier (alas, I was out of town & in a hotel room with no minibar). And probably that's the best way to watch this one - drunk or stoned or otherwise under the influence. Ah, but on the upside there's some amazingly creative violence going on that keeps the whole thing just entertaining enough to prevent one from shutting it off & walking away. Too bad there's so much awful dialogue in between those scenes.
Clearly I was NOT in the right frame of mind for this one when I watched it, and I wouldn't attempt it again. But if you want something violent & nonsensical, by all means have at it.
Just a thought:
I love these movies where the main character gets viciously wounded in one scene, then shows zero signs of it in the next. I suppose this time around I should've expected that though considering the main character is supposed to have bullet-wound scars on his chest which bears no scars at all that I could see.
Currently streaming on Netflix
the giraffe's rating: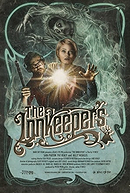 First viewing
- April 13th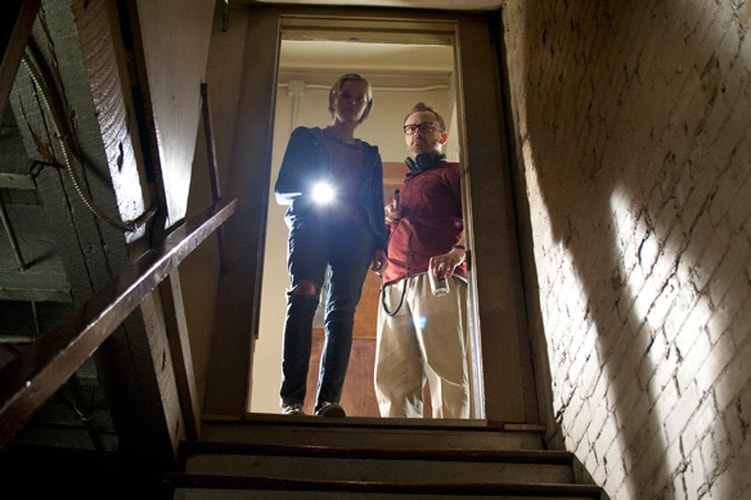 I'd heard here & there that this movie was slowly paced, so I had no issues with it like some others had. Honestly I felt it worked well for the most part, especially since we're given time to get to know the characters before much happens. So many horror films have a tendency to put the characters on screen & throw everything at them before you've had a chance to learn anything about them, which for me is usually less effective (or not at all in some cases). And at the center of this film is a pair of characters which are memorable & believable without being cliche in any way. Add to this the great use of atmosphere & you've got the makings for a great horror flick.
The trouble I had with it, however, is that the slow pace provided me enough time to anticipate what was going to happen, and at no point was I surprised by anything deviating from what I expected. Fortunately that didn't prevent me from enjoying this movie, but it was a bit of a let down. I'd still say though that this is worth a look, and I will continue to check out Ti West's films going forward.
Currently streaming on Netflix
the giraffe's rating: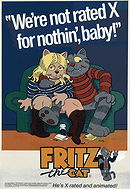 First viewing
- April 15th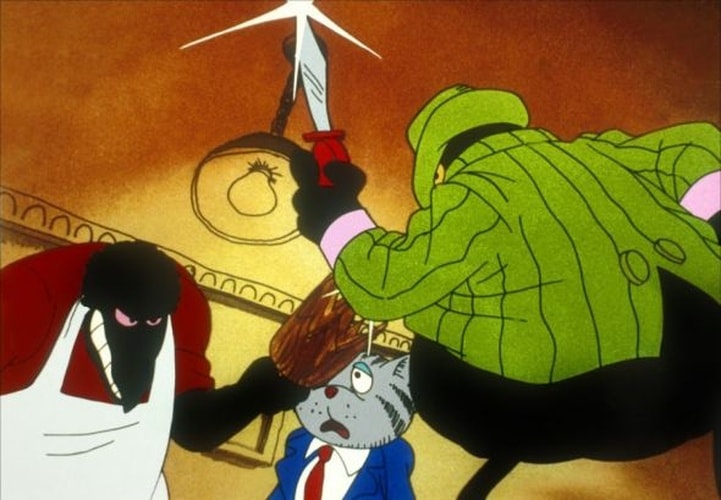 Technically this could also go in the Netflix exorcisms section, but I figure the Netflix project is the better place for it. Meant to watch this for a long time now & glad I finally gave it a chance. It's pretty refreshing to see ean American animated film that's aimed at adults instead of children first, as they don't come along often. And it's funny to me that animated characters having sex warranted the X rating considering that it's nothing compared to actual porn. It's gratuitous sure, but the characters engage in it naturally & it's more humorous than titillating. The story isn't much, but I dug the dialogue & was solidly entertained throughout. I wouldn't consider this a Great film, but it's definitely worth seeing especially if you'd like a different-than-the-norm animated movie.
the giraffe's rating:


Add items to section
Netflix exorcisms
Films I caught before Netflix removed them from my IQ this month

Add items to section
I tried, but I gave up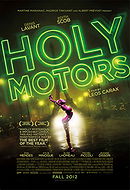 April 23rd
What the fuck is this bullshit? I watched about 20 minutes or so & was completely lost with no signs that there would ever be a coherent narrative or anything beyond crazy images to latch onto. And that's not what I want from a movie nor anything I admire at all. My mind simply couldn't take it & was so repulsed that I abandoned all attempts to watch any other movie on this night. And I definitely won't give this one another attempt. Fuck it.

Currently streaming on Netflix (and actually this one is part of the Netflix Instant Project too)
Off to a slow start this month, but hopefully I'll be more productive as it goes on. Doesn't help that my "wife" & I decided to finish up Netflix's House of Cards series first thing, which took away two nights movies might have been watched. Plus I had a weekend out of town, and other various real-world things going on all of which has taken my attention away from getting movies watched. So I anticipate this being a light month all around, but we'll see...

I definitely don't plan on any focus or anything, especially now that I've seen the large number of films leaving Netflix Instant at the end of this month. Sigh.
Added to

30 votes
the giraffe's movie lists guide
(195 lists)
list by the giraffe
Published 11 years, 9 months ago

2 comments

4 votes
the giraffe's lists for 2013
(17 lists)
list by the giraffe
Published 10 years, 1 month ago

1 comment

12 votes
2013 Movies Diaries I'm Following
(51 lists)
list by Michael M
Published 10 years, 11 months ago

1 comment

34 votes
2013 Movie Journal's I'm Following
(59 lists)
list by FunnyGuy
Published 10 years, 9 months ago

9 comments

3 votes
List I'm following
(5 lists)
list by AVPGuyver21
Published 10 years, 9 months ago

1 comment