27

vote
Movies the giraffe watched: June 2013
Sort by:
Showing

14

items
Decade:
Rating:
List Type:
The breakdown: 14 movies watched - 5 via Netflix instant, 6 via DVD, 2 in the theatre, and one on TV; of those 11 were first views, one of which I abandoned, 3 were re-watches, and they came from the following decades: 50s, 60s, 70s, 80s, 00s, and 2010s.

This month took a big hit as far as productivity goes, thanks largely to my new work schedule which saw me drop down to 3 nights a week I can watch movies now. It's nice that I now have my Saturdays & Sundays free, but I'm wondering if it's really worth the time lost from the rest of the week. Anyway, I did manage to finally get a couple of DVD gifts watched this month as well as make it out to the theatre twice, both of which I'll consider small victories. Thanks to the new change with Netflix they're no longer giving much advance notice on what content is leaving when, so while that did remove some stress as far as keeping up with that goes it also meant that I wasn't able to catch much before it left. I think I had 10 or so titles leave my IQ, and I didn't even manage to get them written down anywhere so I could be sure to catch them down the road. Ah well.

Also as it turns out, I did indeed aim too high with the films I wanted to watch this month. But I guess some if not all of them can carry over into July now, and hopefully I'll do a better job of getting them watched. We'll see....

Best new-to-me film for June: The Baader Meinhof Complex/Before Midnight (tie)
Best hidden gem: Paper Moon
Worst film: Sky High (which I think it's safe to say is an all-around worse film than the one I abandoned, The African Queen)

Add items to section
Big screen attractions
Films caught in a theatre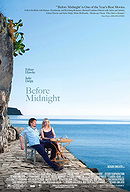 First viewing
- June 5th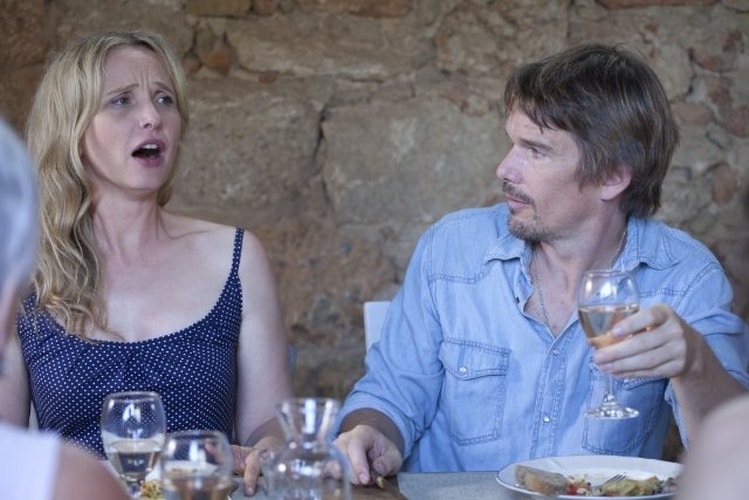 Those familiar with my
anticipated films list
already know this wasn't a high priority for me this year. However, my other half wanted to see it & we had a date night so off we went. And we were both glad we did.
Personally this film struck a lot of chords and gave me much to relate to, which earned it high marks in the end. Unlike
Before Sunset
I have very little to complain about here, and now I'm thinking that my real issue with
Before Sunset
was that I shouldn't have watched it immediately after
Before Sunrise
. Certainly this trilogy benefits from leaving some time between each film, at least the first time around. And it's possible that watching them at least a year apart is also beneficial, if not watching them several years apart. And I say that because had I watched all 3 films in my early 20s (which obviously wasn't possible, but you know what I mean) I probably would only have appreciated the first film. But at 35 (ack) it's easier for me to appreciate all 3 films, and this one especially so.
Anyway, if you've watched the others & enjoyed them then I see no reason why you wouldn't enjoy this one, and personally I think we've got a satisfying ending here. Admittedly to some degree it feels similar to the previous films, but this time around we get some secondary characters for our central couple to interact with which works very well to break up the Jesse & Celine interactions and provide a better picture of who they are at this point in their lives. The situations are so realistic I found myself recalling similar ones that I've experienced, and there's plenty of thought-provoking dialogue here (which is standard for this series).
I could go on & on, but instead I'll just shut up & encourage anyone interested to go check it out as soon as you can. And the theatre is probably the best place to do so, if for no other reason than to see the beauty of Greece displayed on the big screen.
Just a thought:
Easily the best sequel of 2013. I don't care what else comes out.
the giraffe's rating: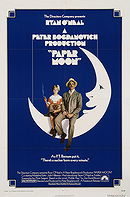 Re-watch
- June 16th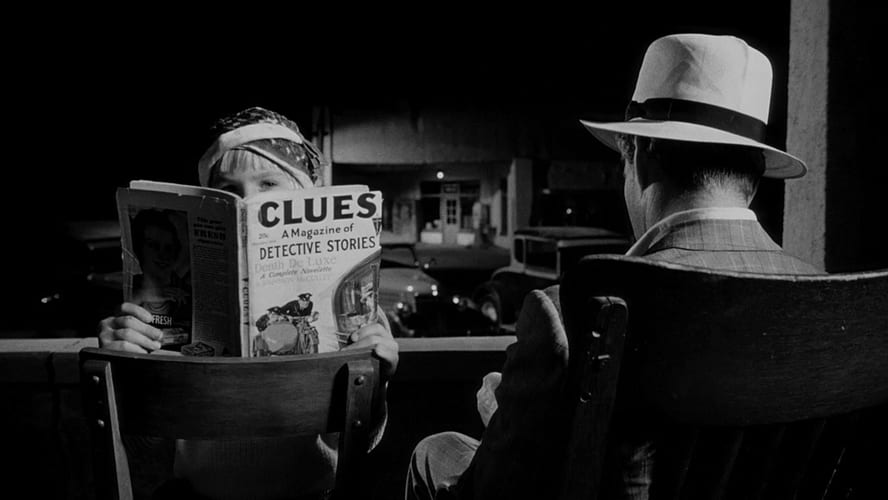 For Father's Day Alamo Drafthouse had 3 special screenings:
Mr. Mom
,
The Great Escape
, and
Paper Moon
. I let my dad pick which one he most wanted to see & he chose this one (had I picked I probably would've gone with
The Great Escape
since it's the only one of those I haven't seen yet). Now I just watched
Paper Moon
a
few months ago
& loved it, so I didn't exactly want to revisit it so soon, but I didn't see it on the big screen then so this was well worth the trip. Aside from the handful of jerks who apparently decided the No Talking policy didn't apply to them, that is...but fortunately the Drafthouse staff took care of it & the theatre got quieter without anyone having to be thrown out.
the giraffe's rating:

Add items to section
Netflix Instant Project 2013

Netflix Instant Project for 2013
My secondary project for 2013 involves recommendations of lesser-known/lesser-seen films that are currently streaming on Netflix, also from my fellow Listalites. If you use Netflix Instant Watch & want to participate, please check out the list above & the
thread in the Movies Forum
.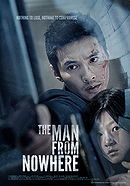 First viewing
- June 8th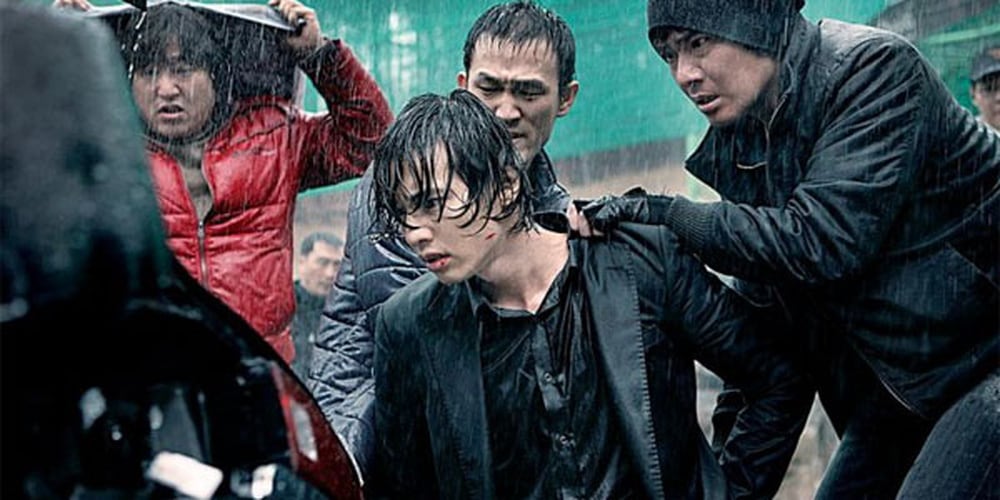 So what we have here is a solidly entertaining action thriller. The acting is good aside from the couple of dudes who seem to think their characters require oddball facial expressions for no damn reason, there are some scenes with high visual appeal such as our protagonist lying on netting with rain falling on him or, in a different way, watching him tear through a bunch of enemies in hand-to-hand combat. The only problem here, and it's kind of a big one, is that I felt like I'd seen it all before & thus the ending was easy enough to predict early on. The "mystery" of who the protagonist is/was, the hero fighting incredible odds to rescue a (young) damsel in distress, the Asian mafia's evil ways, the insanely evil dude you know our hero has to fight a long battle with...it's all here & the only thing fresh about it is that it's all thrown together in the same pot. And it works well enough (I did say it's solidly entertaining), but odds are when it ends you'll have no need to revisit it again. So while I DO think it's worth watching if you like action-thrillers, I can't say it's essential viewing.
Just a thought:
Man this dude loves chasing cars...I wonder if he's part canine?
Currently streaming on Netflix
the giraffe's rating: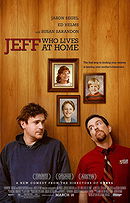 First viewing
- June 9th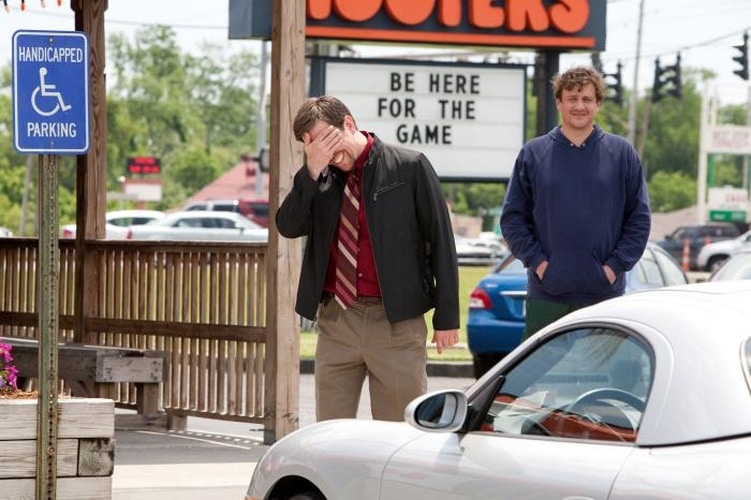 I can't help but feel that if they'd found anyone other than Ed Helms to play his role in this film, the whole thing would have been better. I really had a difficult time believing his character at times, and so had issues accepting the outcome of his part of this story.
Aside from that, I mostly enjoyed this movie. There were a few times I laughed really hard, and the rest of the cast does an excellent job. Segel's character is pretty interesting, and I liked the arc of his story. I've gotta say though that I felt like they set the bar too high for the film by starting off asserting that
Signs
is a film that builds to a perfect moment. That's clearly what this film aims for & I'm not sure it fully earns it (though perhaps, as is said of
Signs
, repeat viewings would eventually prove otherwise). Still I felt like overall it was worth a watch, I just don't think I'd watch it again.
Just a thought:
Proof Jeff is right about all things being connected: since last month I've been watching
Freaks and Geeks
which stars Jason Segel, and the latest season of
Arrested Development
which features a supporting role by Ed Helms. Also, last month I watched
Commando
which has a supporting role by Rae Dawn Chong. And here they're all together.
Currently streaming on Netflix
the giraffe's rating: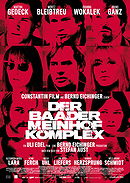 First viewing
- June 13th


Review by AgentLexi
In an age where terrorism regularly pops up in our headlines, this film is essential viewing for anyone seeking to truly understand the motivations behind terrorist actions (and it sheds light on the ways a government responds to them too). It's told in a way that's engaging & entertaining without ever getting unbelievable, and the cast is up to the task of making their characters realistic. If there's a single thing to complain about it's that the film drags in a couple places, and the wealth of information provided can be overwhelming at times. But given how much story there is to tell here, I'd say the film did an excellent job of covering as much of it as possible.
Guess I'd better check out the book it came from.
Currently streaming on Netflix
the giraffe's rating:

Add items to section
Five by Five

2013 - Five by Five
Last year I did the Movie Exchange Program with fellow Listalites jaytoast, phillydude, and Xanadon't. This year we've modified our project, expanded our group to include lotr23 and Mackenzi, and set out to watch 25 films throughout the year with 5 films recommended by each member to each other member. See the above list for all recommendations, and as soon as I have links to everyone else's lists to share I'll include them here.
See also:
lotr23's May-June 2013 Movie Journal
jaytoast's Dear Cinema Diary - Vol 4 E4 - Summer 2013
Portlander's Movie Log - June, 2013
(formerly phillydude)
June 2013 Movie Journal - Xanadon't
Mack's Movies 2013: June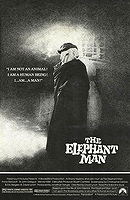 First viewing
- June 17th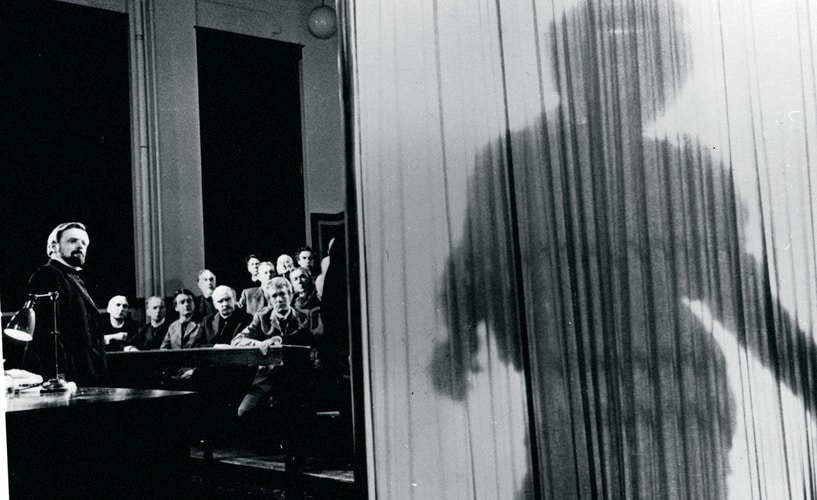 Recommended by lotr23
This makes the 4th film from David Lynch that I've watched, and I can easily say it's the most straightforward film I've seen of his. I appreciated that, and really to tell this tale I can't imagine a non-linear narrative style working at all. Anyway, the acting is excellent all around, I really enjoyed the story as well as the message it conveys & questions it asks along the way. There were some creative visuals thrown in here & there that I felt didn't add much to the movie, but that's a minor complaint (and I'm probably in the minority for feeling that way). But still, this is definitely worth a watch & I thank lotr23 for including it among his picks for me.
the giraffe's rating: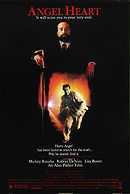 First viewing
- June 29th/30th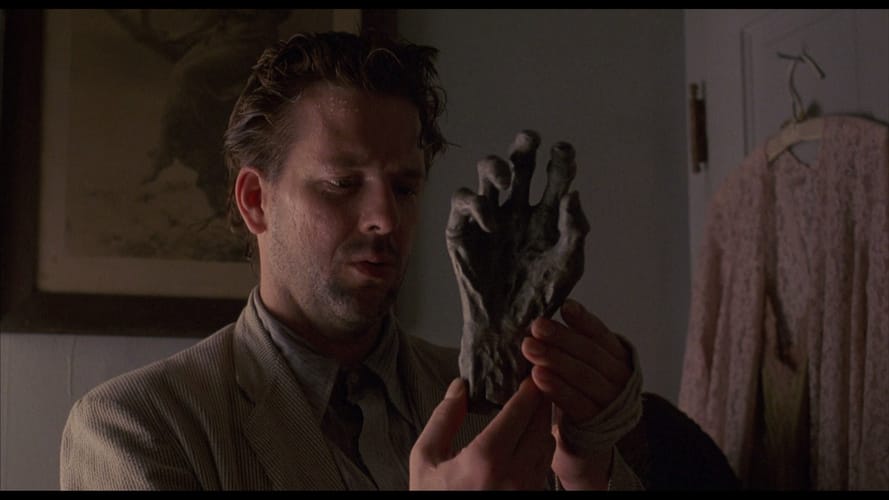 Recommended by jaytoast
Yet another film that proves Mickey Rourke has long been a better actor than he gets credit for. And hey, De Niro is awesome in this too! Remember when he did an excellent job in ALL of his movies? Yeah, I barely do too. Anyway, I dug the story & was solidly entertained, but then it ended. I really didn't care much for the ending (and it's one of those where you realize the movie could have ended in about 15 minutes, heh), and there were a couple times where characters had glowing eyes which were done so badly it broke me out of the experience. So while it was entertaining, I definitely wouldn't watch it a second time. Worth checking out though if you haven't seen it yet.
Just a thought:
If I ever see one of those old cage-like elevators somewhere, I think I'll either leave the building or take the stairs.
the giraffe's rating:


Add items to section
Netflix exorcisms
Films I caught before Netflix removed them from my IQ this month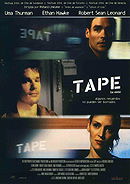 First viewing
- June 30th
I'd intended to watch
Escape from Alcatraz
before it left, but somehow failed to realize I had to watch it this night or it'd be gone. Oops. Instead my other half & I watched
Tape
to get one step closer to having watched all of Linklater's films.
The dialogue here is excellent & the performances are equally good. It's one of those movies you can't help but keep watching even as it makes you uncomfortable at times. However because of that fact I'll never need to watch it again...I can admire a film being able to make me uncomfortable, but when it does so with as much frequency as this one does I have no urge to experience it again. Oh yeah, and the camera work annoyed the shit out of me for at least half of the run time. Worth a look though.
the giraffe's rating:


Add items to section
I tried, but I gave up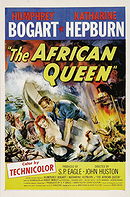 June 10th
I watched about half an hour of this & turned it off for two reasons. First off, it was putting me to sleep. So I paused it & stepped away for a moment to think about it. I came to the conclusion that I didn't care AT ALL about the plot or the characters or where it was all going. No connection between myself & the film had ever been established, and so I decided to turn it off and go to bed. Didn't leave it in my IQ for another day either.

Currently streaming on Netflix
the giraffe's rating:

This month hasn't gone as smoothly as I'd anticipated. I was supposed to be on vacation the first week of the month, but then work picked up big time so I took advantage & worked instead of spending that time getting ahead on movies. Then my new schedule started, one which I'm already regretting a bit as I'm now down to 3 nights a week where I can watch movies...which doesn't work out so well when my other half wants to watch TV shows with me instead. Sigh.

So I may be overreaching on the films I've planned for this month, but we'll see.
Added to

30 votes
the giraffe's movie lists guide
(195 lists)
list by the giraffe
Published 10 years, 11 months ago

2 comments

4 votes
the giraffe's lists for 2013
(17 lists)
list by the giraffe
Published 9 years, 3 months ago

1 comment

12 votes
2013 Movies Diaries I'm Following
(51 lists)
list by Michael M
Published 10 years ago

1 comment

34 votes
2013 Movie Journal's I'm Following
(59 lists)
list by FunnyGuy
Published 9 years, 11 months ago

9 comments