34

vote
Movies the giraffe watched: January 2012
Sort by:
Showing

19

items
Decade:
Rating:
List Type:
The breakdown: 19 films watched in all: 15 via Netflix instant (still my primary dealer), 1 via Youtube, 1 via Amazon, 1 at the theatre(!), and 1 from my collection. Of those 3 were documentaries, 1 was a short film, and only 1 was a re-watch; I watched films from the 1900s, 1920s, '50s, '70s, '80s, '90s, 2000s, and 2010s.

My main goal this month was to catch up on last year's films, and I wound up watching 9 of them in all. Pretty good considering that's about how many I saw all last year. :P Overall January was a stellar month for me, with almost half the films I watched ranking a 9/10 in my book. I ignored the 4 Netflix IQ exorcisms at the end of the month which allowed me to get watched the films I had most wanted to, and yet I caught the other 6 that popped up as the month went along. I fully plan to continue having a monthly focus, as it gives me a goal to reach & helps me work through the vast amount of films I'd like to see.

Best film for January: The Artist
Best documentary for January: Marwencol
Best hidden gem: The Parking Lot Movie
Avoid at all costs: Hobo with a Shotgun/Dead Men Don't Wear Plaid

Add items to section
Monthly focus: Missed films of 2011
Due to other obligations I failed to make it out to the theatre as often as I wanted to in 2011. Thus I'm left to catch up on a lot of films (well, the better ones at least) via streaming and DVD. Since I had a few in my IQ I've decided to at least watch all of those this month.

Add items to section
Lady's choice
Movies chosen by my girlfriancee instead of by me.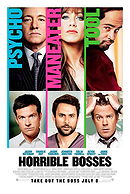 First viewing
- Jan. 1st



Review by PvtCaboose91
Started the year off with a film my future wife has been itching to see lately in hopes she'd feel better about her own horrible boss. It did the trick for her, & I got to see an entertaining movie whose main asset is its cast. See the above review for more, since it well echoes my thoughts on the movie.
Watched via streaming on Amazon
the giraffe's rating:


Add items to section
Big screen attractions
Seen in a theatre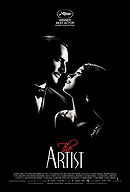 First viewing
- Jan. 22nd


Review by lotr23
And the only part of the above review I disagree with is with regard to the dialogue, which I had no problems with. Though I personally recommend you go watch
The Artist
before
reading it unless you prefer/don't mind knowing more about a movie up front. I prefer knowing as little as possible.
Highly recommended.
the giraffe's rating:

Add items to section
Doc visits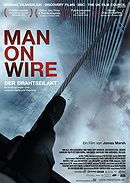 First viewing
- Jan. 8th


Weird, weirder and weirdest documentaries by johanlefourbe
First off I have to say "thank you!" to johanlefourbe & Xanadon't for bringing this documentary to my attention. I also have to thank Netflix for removing it from instant so I watched it now rather than continuing to procrastinate on it. I was hooked from the start by the story & loved the way it was told in a non-linear fashion. I can only think of a couple things that would have made the film perfect, but perhaps they don't matter so much. And no, I won't elaborate for you (unless you've seen this doc already, in which case feel free to ask).
the giraffe's rating: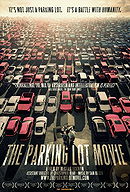 First viewing
- Jan. 15th


Monthly Movie Journal: Jan. 2011 by Xanadon't
Well, it only took me a whole year to watch this one after seeing it recommended in the above list, and had Netflix not removed it from instant watch I likely would still be putting it off. Glad they made me watch it as I really enjoyed this documentary...no doubt because I could relate to the parking lot attendants. Good stuff.
the giraffe's rating: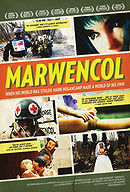 First viewing
- Jan. 31st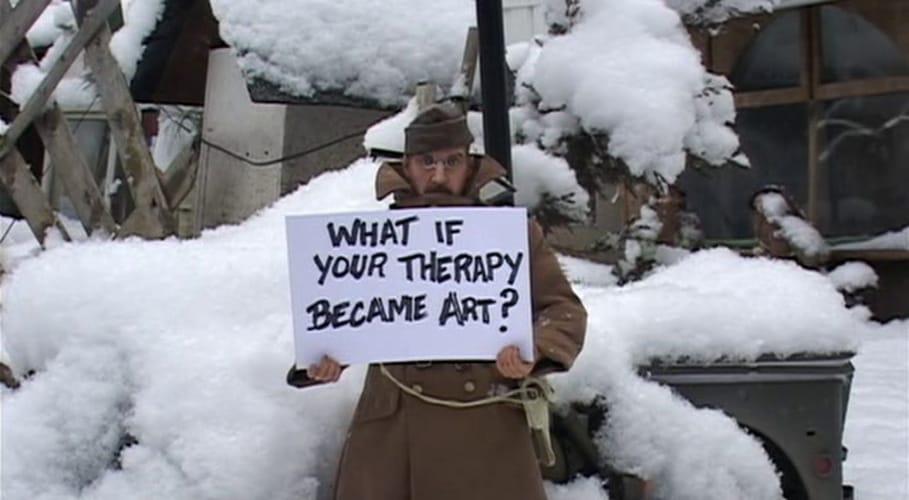 I think the above image pretty much covers what this one's about.
Marwencol
first came to my attention when it appeared on several critics' lists of the best films of 2010, and it's been sitting in my IQ for almost a year now. Last night my woman & I finally sat down with it. She got called to bed midway into it, leaving me to finish it alone...which I'm glad I did. (I've left it in the queue for her to finish whenever she gets around to it.)
Such an amazing, interesting & inspiring little documentary this is, and a great way for me to end January. Go watch it.
Currently streaming on Netflix
the giraffe's rating:


Add items to section
Year-long series focus: The Marx Bros.
I've decided this year I want to re-watch all of the Marx Bros. movies in order. Since there's 12 of them total, that gives me one per month.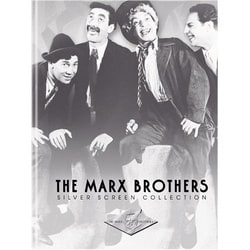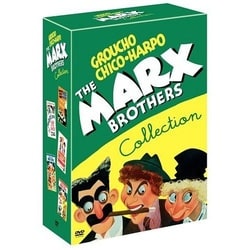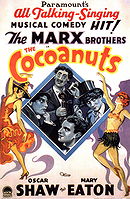 Jan. 4th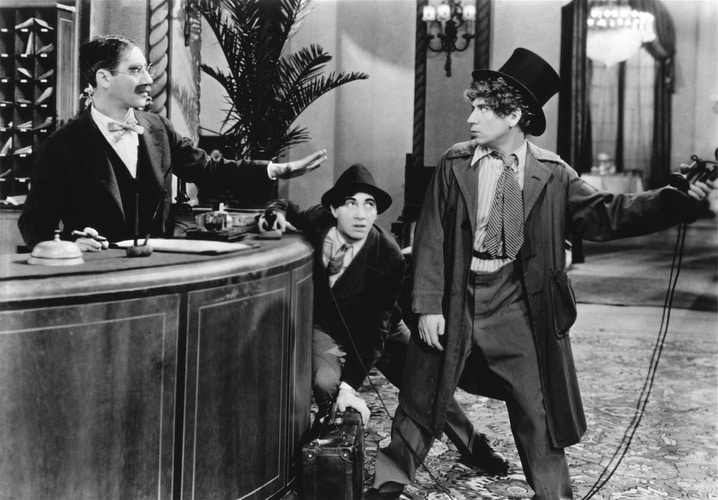 I haven't watched
The Cocoanuts
as often as some other Marx movies, so I'd forgotten some of it. The upside to that is that my take on the film was fairly fresh, and thanks to my growing critical side it's dropped from a 9/10 to an 8/10.
The story is decent (not that the plot matters really), and as long as the Marx Bros. are on screen this film is an absolute joy. The trouble generally arises whenever they're
not
on screen. There are a handful of dance numbers for no apparent reason, which end up seeming like filler, as if someone decided the run-time wasn't sufficient & needed padding. The film also suffers from some clunky transitions, most notably the one where we cut away to Harpo walking over to his harp to play a song. Aside from the fact he's playing the song most featured in the movie, it feels tacked on rather than being organically stitched into the rest of the movie. Later efforts managed to find ways to give purpose to Harpo & Chico's performances, but in this case it just happens apropos of nothing. Fortunately Chico's piano playing fits in well where it is, and overall the comedy outshines most of the flaws. I could complain more about the technical side of things, but considering
The Cocoanuts
was shot during the earliest days of sound films I'm willing to let a lot of it slide.
Possibly my favorite moment of this movie is the part where Harpo steals the detective's shirt & the detective sings about wanting it back & the rest of the cast joins in, all done to music from
Carmen
.
Watched via DVD from my collection
the giraffe's rating:


Add items to section
I tried, but I gave up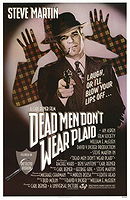 First viewing
- Jan. 4th
Supposedly this is a comedy, but in the however-long I watched of it I hardly laughed. And before long I was falling asleep out of boredom with it, so I turned it off to clean the kitchen & go to bed. It failed to lure me in, and then the choice of working in footage from other films just to have Martin's character interact with them felt more gimmicky than anything else.
Perhaps a different mood would earn a more favorable response from me, but I have no plans to take another stab at it. Not giving it a rating either since I didn't finish it.
Currently streaming on Netflix
Continuing my efforts from
2011
to keep track of my thoughts on the movies I watch. Unlike last year, however, this year I'm going monthly. Probably the better option really if the Mayans turn out to be correct (doubtful).
See also:
the giraffe's lists for 2012
Added to

30 votes
the giraffe's movie lists guide
(195 lists)
list by the giraffe
Published 11 years, 1 month ago

2 comments

13 votes
the giraffe's lists for 2012
(18 lists)
list by the giraffe
Published 10 years, 7 months ago

2 comments