April Movie Journal - Xanadon't
Sort by:
Showing

34

items
Decade:
Rating:
List Type:

Add items to section
Recent Titles
Generally movies I meant to catch in the theater but missed. Or "impulse rentals".

Add items to section
Retro Picks
There's always catching up to do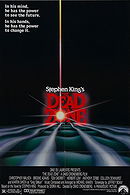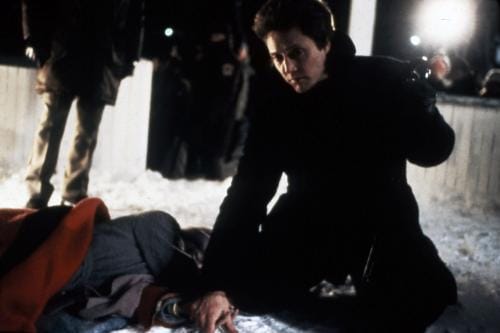 DVD Purchase
Among my favorite Stephen King adaptations, which seeing as this one's brought to life by David Cronenberg I'm really not surprised. Christopher Walken turns in one of his best performances in this easy to like film that has a bit of everything.
Oh, and also I now have an even greater appreciation for Tim Burton's casting of Walken as the Headless Horseman in
Sleepy Hollow
. Good stuff!
Featured List:
What I like about David Cronenberg! by Happy Vader
Xanadon't's rating: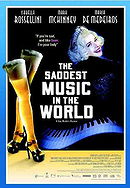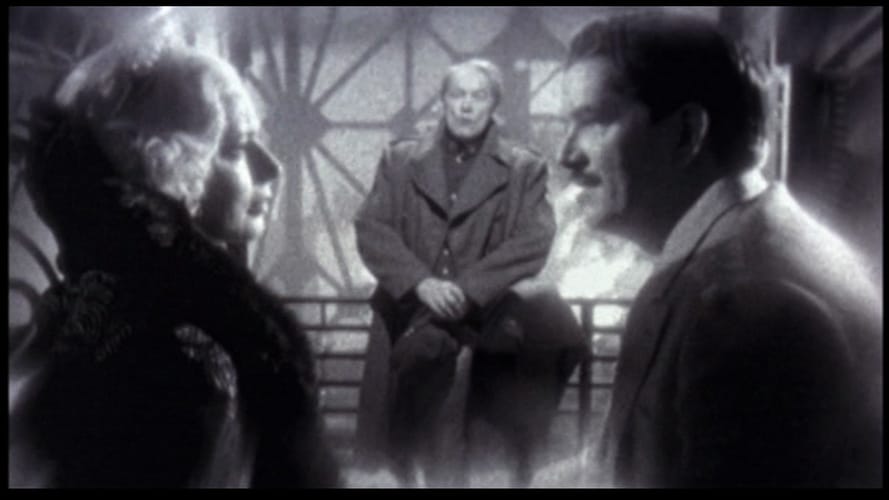 Lent to me by a listal friend :)
Personally I find Guy Maddin's films (well, the two I've seen anyway) to be very visually interesting. The way he's able to make a film truly look as though it just came out of some vault after being lost since 1930 or so is fascinating to me. (Though I eventually did begin to wonder just how many jars of Vaseline he used on those lenses.)
The Saddest Music in the World
strikes me as something of a triumph in its ability to recreate and commemorate cinema of the 20's and 30's. It must be a process that requires a good deal of ingenuity and patience. It also may require a good deal of patience from no small portion of viewers.
Maddin's set-design is also something I marveled at. Set in 1933 Winnipeg, many of the exterior shots of the village brought to mind the art design of German Expressionist films, like
The Cabinet of Dr. Calligari
or
Metropolis
. Interior shots (especially when reproducing the effect of early experiments in color) reminded me of the original
Phantom of the Opera
. And occupying this strange world is an assembly of characters seemingly plucked from an old melodrama. This is all strange stuff, for sure.
The problems I did have with the film deal more with tone and pacing than visual presentation or acting. At times it just seemed like Maddin was trying to juggle too many genres and film movements. The films works well as a surreal fantasy, and there are moments of semi-absurd humor that made me laugh out loud. But somehow I expected something deeper. Something more keenly honed in on its characters and their psyches. There's a weird balance going on between dark whimsy and playful, light-heartedness that just didn't measure out quite right for me. And the use of montage stirred my awareness that his story really was never as compelling as it should've been. And while the movie had me enchanted through the first half, and in certain ways through the rest, I was a bit more relieved when it reached its finish than I should've been.
Xanadon't's rating: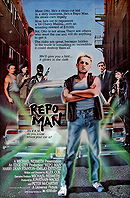 Xanadon't's rating:


Add items to section
Assorted Horrors

Add items to section
World Cinema

Add items to section
Criterion Collection Releases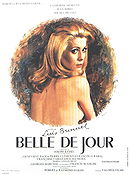 Video Store Rental
Though it didn't blow me away, I don't doubt that the film will stick in my mind for some time. Catherine Deneuve delivers a fine performance in this case-study of sorts about a bored and emotionally detached bourgeois housewife who takes on a secret double-life as a high-brow prostitute.
Director Bunuel employs flashback and dream sequences to his story that deals in everything from sexual abuse, fetish, fantasy, sexual empowerment, deviance, liberation, deceit and more. There's a part of me that was compelled by the film and its blend of overt and enigmatic storytelling. But another part of me is skeptical about the way some of these ideas intersect. The film has a strange intellectually seductive aura about it, but I'm not yet sold that this is pure genius, no matter how you slice it.
Xanadon't's rating:


Add items to section
At the Movies
Watched on the Big Screen

Add items to section
Special Showings
My local movie theater can beat up your local movie theater (Unless you live near The Alamo)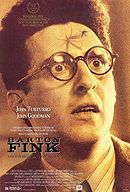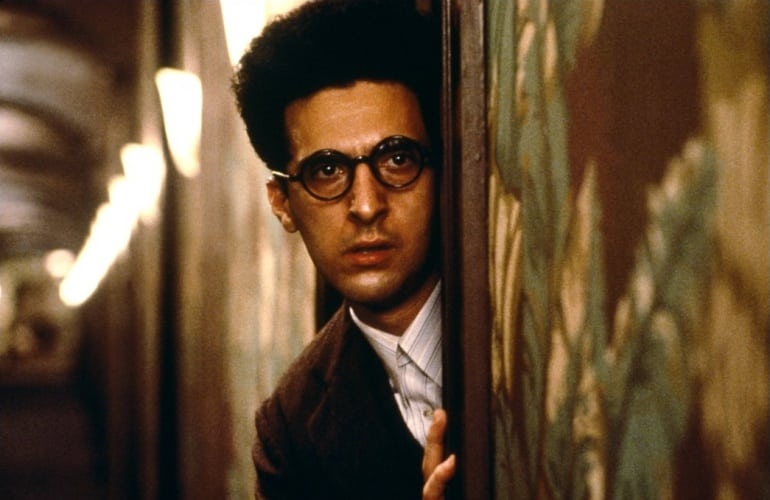 Second Viewing
Really enjoyed the shades of David Lynch going on in it this time around.
Eraserhead
and
Blue Velvet
both seem to contribute some inspiration and there are a few visual sequences that may call
Mulholland Drive
to mind.
I need to rewatch
Miller's Crossing
, and I've yet to see
Hudsucker Proxy
or
Lady Killers
, but
Barton Fink
has earned a home in my Top 3 from Joel and Ethan Coen.
Xanadon't's rating:

Add items to section
Listal Group Project

Movie Exchange Program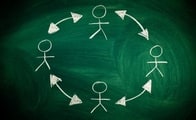 Phase Two: From jaytoast's Shelves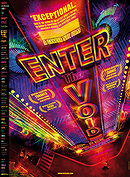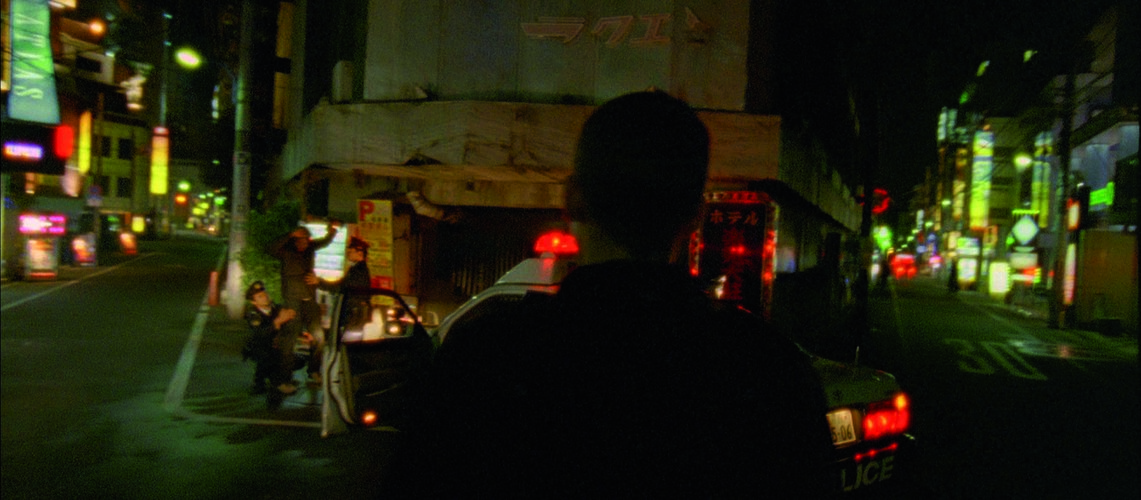 Since I more or less thought highly of Gaspar Noe's previous film,
Irreversible
, I had hopes that I'd find
Enter the Void
to be equally as interesting and darkly spellbinding. Such is not the case.
Sure, there are a few technical aspects that are indeed impressive (mostly visual techniques, color-correction, crane-shots, and the like, as well as some of the sound) but once said admiration wore off I was left with a film that felt frustrating, sharply tedious at times, and plain old over-long. I did enjoy most of the scenes that preclude Oscar's death (this really isn't a spoiler), but had a difficult time engaging with present-day Tokyo happenings, real or death-dream. Also, if I don't see an overhead shot for the rest of the month it would suit me perfectly.
The most underwhelming aspect of the film is that I just didn't think it left me with much to chew on or think about. It just felt kind of obvious and banal- a fuzzy-headed attempt to communicate potentially profound or weighty ideas.
So yes, too bad. But I'll toss it an extra point for startling me out of my socks at one particular moment.
Xanadon't's rating: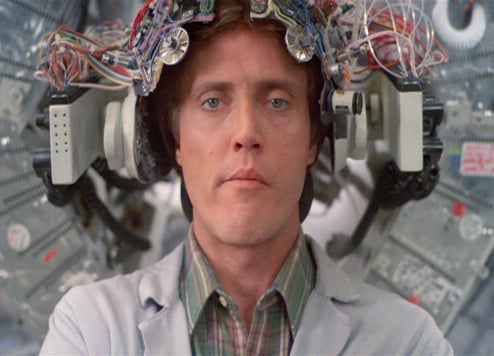 A solid, fun, interesting movie from that really cool bygone era when Sci-Fi movies were about
ideas
. Christopher Walken leads a strong cast that includes Natalie Wood and that woman that played Nurse Ratchett. (Took me way too long to figure out why I recognized her)
So yes a very good science fiction drama that I'd never heard of before, and the second enjoyable 1983 Christopher Walkin lead performance I've watched this month!
Xanadon't's rating:


Add items to section
Revisits
Often personal favorites. Or sometimes I'm just too lazy for something new.

Add items to section
Good Intentions
Slow start due to the week-long holiday at the top of the month. I'm making an effort to ratchet things up a notch since returning so... we'll see.
Added to
15 votes
Film Journal Archive, 2012 - Xanadon't
(12 lists)
list by Xanadon't
Published 10 years, 8 months ago

1 comment