47

vote
Movies the giraffe watched: January 2013
Sort by:
Showing

28

items
Decade:
Rating:
List Type:
The breakdown: 28 movies watched - 23 on Netflix instant, 4 on DVD, and 1 in the theatre; of those 24 were first views, 4 re-watches, 1 was a documentary, and they came from the following decades: 30s, 50s, 70s, 80s, 90s, 00s, & 2010s.

January was a very fun month. I really enjoyed checking out recommended films from others, and saw a lot of films that weren't on my radar at all. My Netflix Instant project is really paying off & I'm glad I started it as well as that it's attracted a healthy amount of interest. I fell just short of my goal there though as I didn't quite manage to watch one film from each participant's recommendations. But then there's always next month.

I also started the Five by Five project which will run throughout the year. I found a handful of the recommended films on Netflix Instant, and all three were well worth watching. I still have a couple left in my IQ which should show up next month.

And speaking of Netflix they had a big influence on my viewing this month by removing some content too (most of which I got watched in time). My Netflix TV app also crashed one night, which was rather irksome as I had time to watch 2 films that night. Instead I got to play troubleshooting games that ate away at my time. Ah well, no big deal. 28 movies in a month is damn good for me. :)

Best film seen for the first time in January: Headhunters
Best hidden gem(s): Day of the Jackal or Sleepwalk With Me
Worst film: 3 Extremes II

Add items to section
Five by Five Project 2013

2013 - Five by Five
Last year I did the Movie Exchange Program with fellow Listalites jaytoast, phillydude, and Xanadon't. This year we've modified our project, expanded our group to include lotr23 and Mackenzi, and set out to watch 25 films throughout the year with 5 films recommended by each member to each other member. See the above list for all recommendations, and as soon as I have links to everyone else's lists to share I'll include them here.
See also:
Mackenzi's January Movies list
,
phillydude's January Movie Log
,
jaytoast's January 2013 Cinema Diary
,
Xanadon't's Jan. 2013 Movie Journal
, and
lotr23's Jan-Feb 2013 Movie Journal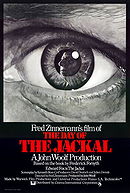 First viewing
- Jan. 4th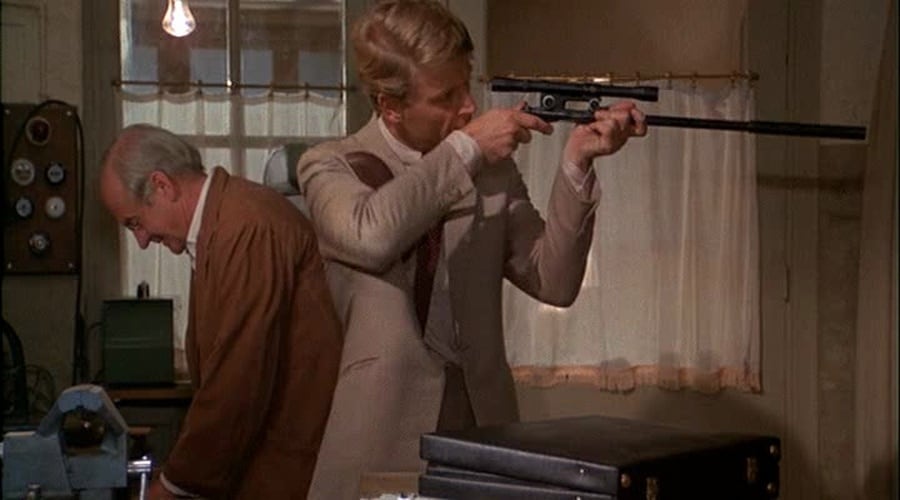 Recommended by phillydude
I've seen the so-called remake of this film & now like it even less than I did before. Everything here is top of the line from the cast to the tension to the music to the attention to detail displayed throughout. I loved watching the ways the Jackal worked to keep from getting caught by the authorities, and the methods he used to prepare for his mission seem dead-on. As it ended I didn't have that feeling I get when watching something I'd rate a 10, but it came damn close to achieving it.
Highly recommended, and I thank
phillydude
for recommending it to me.
Just a thought:
The film takes place in Europe, and a good portion of it in France specifically. And yet I never heard a single word uttered in French, and if any other language besides English was spoken I missed it. Mildly irksome.
Currently streaming on Netflix
the giraffe's rating: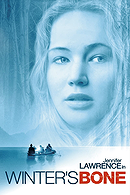 First viewing
- Jan. 18th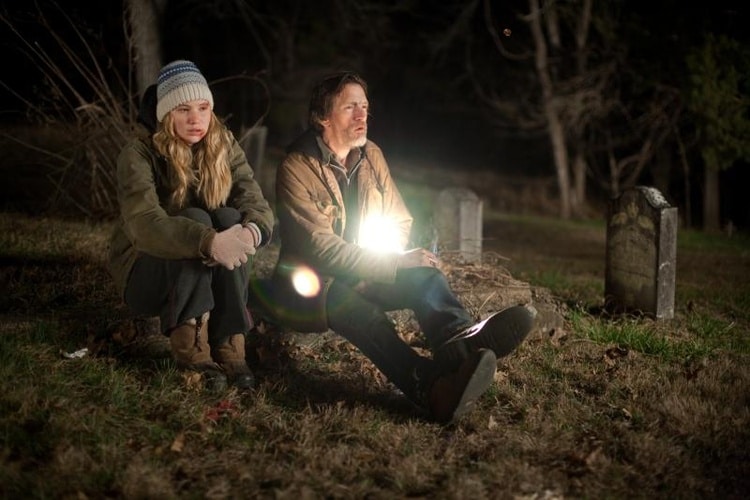 Recommended by Mackenzi
I heard nothing about this film prior to its Academy Award nominations, and some mixed feedback around here kept me from watching it sooner. Personally I felt it was worth watching for the performances alone, which are excellent across the board. The characters are so realistic they gave the film a documentary feel, and their mannerisms & behaviors had me thinking of
The Wild and Wonderful Whites of West Virginia
at times. I personally felt that the film's pace & atmosphere was perfectly suited to a viewing on a cold winter night, so that may also account for how well it worked for me overall. However, while I thought it was excellent on technical levels this wasn't a film I was ever deeply engaged with which I'm guessing was mostly due to personal taste. The story was OK but left some loose ends & unexplained events along the way. Not that everything in a film needs to be explained of course, but I felt like a few moments would have benefited from more details.
Still, I do think it's worth watching. But I know I won't go out of my way to watch it again.
Thanks to
Mackenzi
for the recommendation. :)
the giraffe's rating: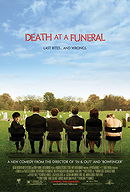 First viewing
- Jan. 21st


Review by PvtCaboose91
Recommended by jaytoast
As the above review also notes, a strong cast & excellent script work well together to make this film memorable despite the cliches on hand. I personally really enjoyed it & would definitely watch it again.
Thanks to
jaytoast
for the recommendation!
Just a thought:
Peter Dinklage is a better actor than he seems to get credit for.
Currently streaming on Netflix
the giraffe's rating:


Add items to section
Netflix Instant Project 2013

Netflix Instant Project for 2013
My secondary project for 2013 involves recommendations of lesser-known/lesser-seen films that are currently streaming on Netflix, also from my fellow Listalites. If you use Netflix Instant Watch & want to participate, please check out the list above & the
thread in the Movies Forum
.

Add items to section
Big screen attractions
Films caught in a theatre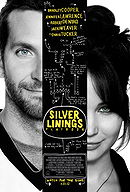 First viewing
- Jan. 26th
The "wife" & I caught a break on this night as my parents took the kiddo for her first overnight stay. So we hit up a late movie & this was the only thing playing at Drafthouse we wanted to see but hadn't yet (otherwise we would probably have re-watched
Django Unchained
).
And it was OK. As far as I can tell the main selling point of this film is the performances, which are stellar. Much like
The Fighter
you feel like you're watching actual people most of the time thanks to the cast disappearing into their roles. I can't remember the last time I was at all impressed by one of DeNiro's performances, so his turn here was a pleasant surprise. However the film starts off rather clunky & never really connected with me until Jennifer Lawrence first shows up. And what follows that is definitely entertaining enough to get lost in, but then it's kinda blown by being often predictable & delivering a feel-good hokey ending. Which is fine I guess but in the end I mostly felt like it could've been better had the film taken a different route.
Worth watching, but rather overrated in my book.
Just a thought:
I have a feeling Bradley Cooper must have geeked out big time making a film with DeNiro, who evidently was a big inspiration toward his decision to pursue acting.
the giraffe's rating:


Add items to section
Netflix exorcisms
Films I caught before Netflix removed them from my IQ this month
The ball dropped for 2013 & I'm keeping this monthly movies list-ball rolling along. Instead of a year-long focus though I'm diving into two projects as you'll see, both of which I've already begun. Those should give me enough to do in addition to keeping up with whatever else is on my radar. You can expect me to do a better job all around this year of keeping up with recommendations from my fellow Listalites, and my work schedule has changed to free up an extra night each week for movie-watching (which I'll need haha). No monthly focus for January is planned just so I can get into the swing of things, so expect the first section to keep on growing with whatever I'm most eager to watch.

Happy New Year!
Added to

30 votes
the giraffe's movie lists guide
(195 lists)
list by the giraffe
Published 10 years, 9 months ago

2 comments

4 votes
the giraffe's lists for 2013
(17 lists)
list by the giraffe
Published 9 years, 1 month ago

1 comment

12 votes
2013 Movies Diaries I'm Following
(51 lists)
list by Michael M
Published 9 years, 11 months ago

1 comment