22

vote
Movies the giraffe watched: September 2012
Sort by:
Showing

31

items
Decade:
Rating:
List Type:
The breakdown: 31 films watched - 7 on DVD, 4 in the theatre (one of which was a short), and 20 via Netflix instant; of those 21 were first views, 10 were re-watches, one was a documentary, one was a short-lived TV series, and they came from the following decades: 30s, 50s, 60s, 70s, 80s, 90s, 00s, & 2010s.

Aside from a trio of focuses my viewing habits were all over the place this month it seems. I had a number of "serious" films watched, which required some lighter fare get mixed in to maintain some stability/personal sanity. Revisiting the Rocky series proved to be overall worthwhile though perhaps not as rewarding as I'd hoped for.

I managed to get out to the theatre 3 times this month which is better than usual, one of which was my daughter's first proper theatre experience. She did awesome & has asked to go again since, so I'll have to keep that up in the future provided there are movies appropriate for her to see. Too bad Drafthouse's Saturday "Kids Club" screenings are ages 6 & up only or we could hit those up. Guess they'll have to wait.

By far the best choice this month was sitting down with Sunset Boulevard, which immediately joined my favorite films & in the top 10 area no less (not that I know for sure which 10 films those are, but I know it's one of them). The downside to watching it was that all other films that followed in its wake seemed a little paler by comparison (which should help explain why it's the only film watched that I rated a 10).

I had 4 films from phillydude to watch this month, but wound up setting one aside for next month since it should fit in nicely for my Horrorfest. The rest were all well worth watching, though I'm not sure I'd re-watch any of them simply due to personal taste. But were it not for our Exchange Program I doubt I would have got around to watching them, which is one of the best benefits to our project.

In the Netflix area, I lost about 10 films from my IQ at the end of the month without watching them. I doubt that any of them were great losses though, and a couple of them were films I wanted to watch again so no biggie. Aside from that I managed to get everything else watched that I cared about that left. Fingers crossed that they don't interfere too much next month when I'll be focusing on horror almost exclusively.

Best film for September: Sunset Boulevard
Best hidden gems: One-Eyed Jacks/Wheels on Meals
Worst film: Andy Kaufman World Inter-Gender Wrestling Champion: His Greatest Matches

Add items to section
Big screen attractions
Films caught in a theatre

Add items to section
Listal Group Project

Movie Exchange Program
See also this month's lists from:
phillydude
and
Xanadon't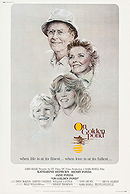 First viewing
- Sept. 8th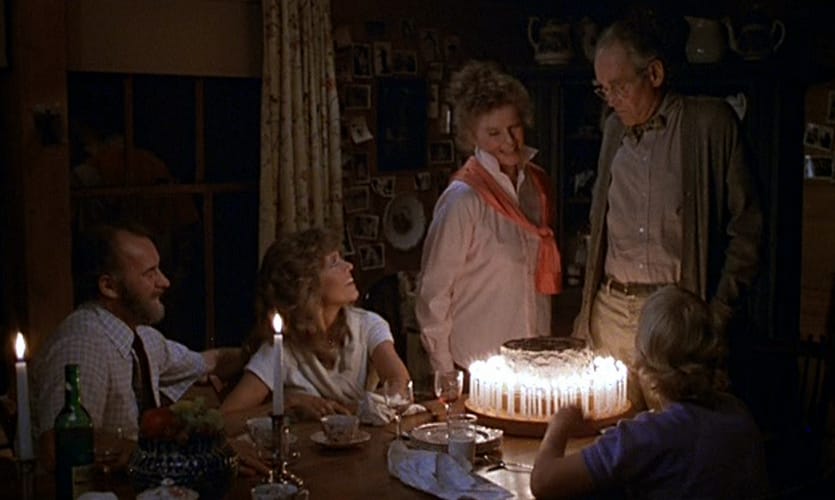 I vaguely recall hearing great things about this film as a kid, but it never seemed like the kind of film I'd want to watch. As an adult, however, it's a film I could appreciate far more than I would have even as a teenager. The acting is stellar with the chemistry between Henry Fonda & Katharine Hepburn making for the film's best moments. The characters & situations are mostly believable, and in the end it's a pleasure to watch.
My only complaint is that some of the film's messages are so obviously put forth that I was occasionally put off by it. They occasionally seemed forced into the film for the benefit of the audience rather than completely organic. Still, the film is definitely worth a look & I'm glad I sat down with it.
the giraffe's rating: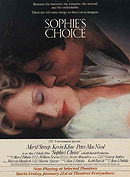 First viewing
- Sept. 21st/22nd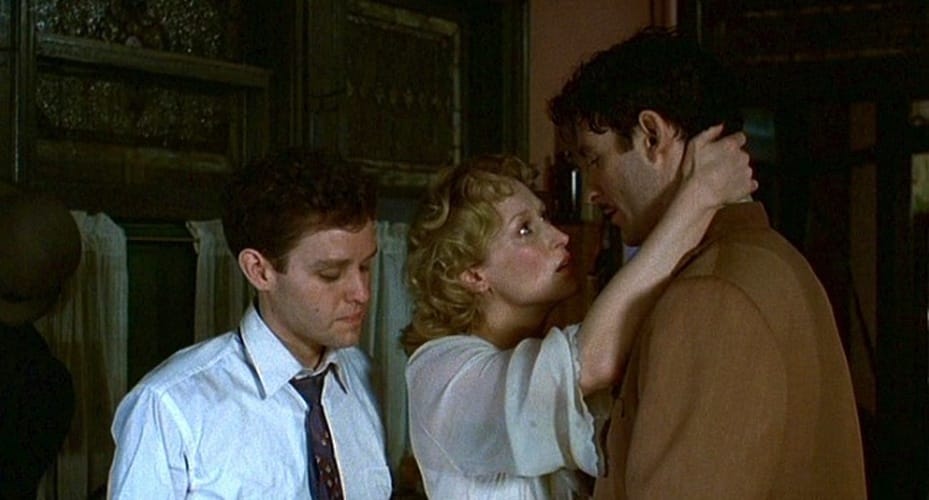 I had heard of this film a few times before, but odds are I wouldn't have watched it had it not been included among the films for this month. And while I'm glad I've finally seen it, it's not the sort of film I'd ever watch again. The acting is good (Meryl Streep's performance is definitely Oscar-worthy & thus well earned), the story is good, but I was never really swept away by it. That's not to say I wasn't engaged & entertained (I was), but I simply never felt excited about it.
the giraffe's rating: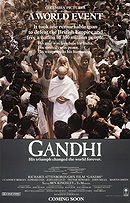 First viewing
- Sept. 28th/29th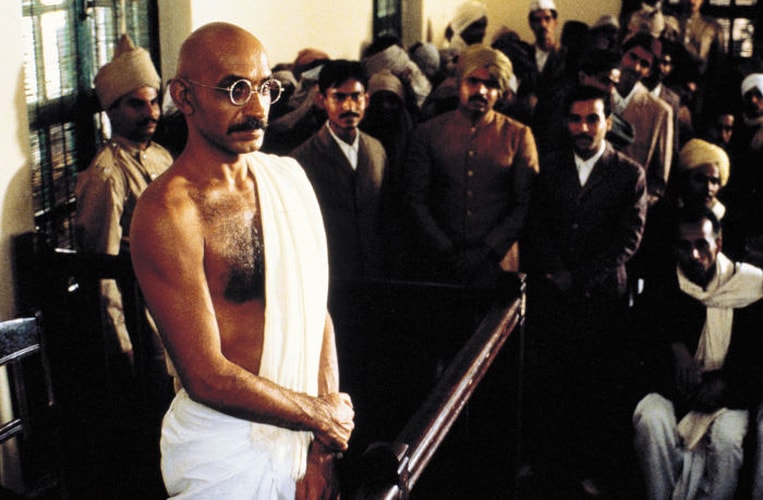 Gandhi is definitely a fascinating subject, and this film does an excellent job of showing who he was & what he fought for. Ben Kingsley gives a Great performance as he truly disappears into the role, and the rest of the cast is excellent as well. It winds up feeling like more of a documentary than a movie overall with so much care taken with the details along the way, and while I enjoyed it I'm sure others will be annoyed by how long the film is. I can only think of a couple things that might make the film even better than it is, but really it's very well done & worth watching once.
the giraffe's rating:


Add items to section
Series focus for Sept.: Rocky
Since the Rocky films keep threatening to leave Netflix instant I've decided I should re-watch them to see what I think of them now before they actually do leave (whenever that may be). I plan to at least watch the first 4 films, then we'll see how that goes before deciding whether to watch the 5th (Rocky Balboa is NOT streaming as of now).

Add items to section
Year-long series focus: The Marx Bros.
I've decided this year I want to re-watch all of the Marx Bros. movies in order. Since there's 12 of them total, that gives me one per month.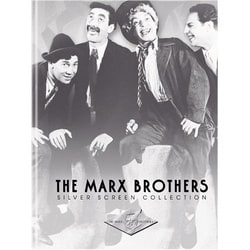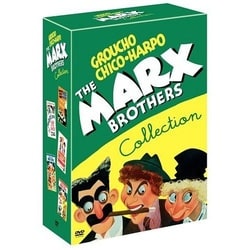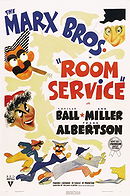 Re-watch
- Sept. 6th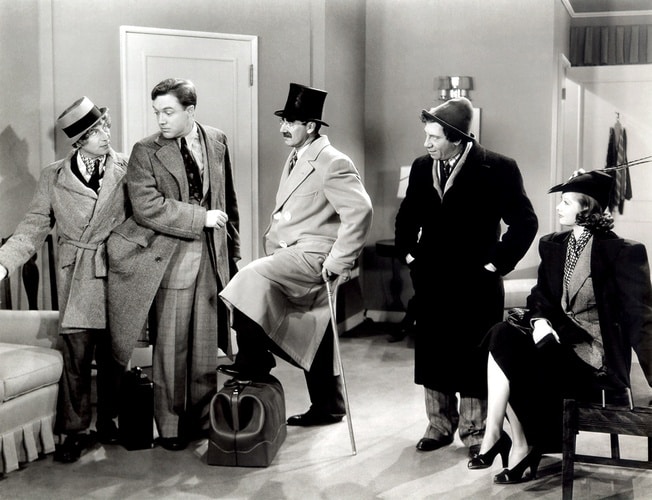 Not quite as good as I'd remembered,
Room Service
starts out pretty weak with few laughs. Fortunately as it rolls along it picks up steam & there are some hilarious moments to be had. The ways they get rid of a collections guy are great, there's a funny bit with a turkey (with the unintentionally funny addition of being able to see the wire it flies on), and the ending is solid. Unfortunately some of the cast isn't that good, and Lucille Ball shows up & gets little to do (rather disappointing given her eventual star status). The story is decent though, it's just that in the end it's not as strong a film as most of their others. I still think it's worth a look though.
the giraffe's rating:


Add items to section
Netflix exorcisms
Films I watched before they left my IQ this month
For the most part this month I'm watching whatever strikes my mood, rather than having a main focus. Yes, there's still the Movie Exchange Program section to watch films for, and I'm revisiting a series I haven't watched in far too long to see what I think of it now. But aside from those anything goes this month. Next month will be much more focused.
See also:
the giraffe's lists for 2012
Added to

30 votes
the giraffe's movie lists guide
(195 lists)
list by the giraffe
Published 11 years, 7 months ago

2 comments

13 votes
the giraffe's lists for 2012
(18 lists)
list by the giraffe
Published 11 years, 1 month ago

2 comments