19

vote
October 2021 Horrorfest
Sort by:
Showing 1-

50

of

70
Decade:
Rating:
List Type:

Add items to section
Noteworthy: The best films I watched this month
The breakdown: 53 feature films, 1 short film, and 3 holiday specials watched for a total of 57
39 first views, 18 re-watches
41 via streaming, 6 via DVD/BR, and 10 in the theatre
Decades touched: 1940s-2020s

As it turns out I had more options for the month than I actually had time to watch, which means some of my picks are getting moved elsewhere. I figure anything on streaming services can be picked up in the months ahead (minus Wait Until Dark, which left Max on 10/31), and anything I have a physical copy of will get watched in December when I focus on my collection first. Still, given how many movies I managed to watch this month, including 10 caught in theatres, I have zero regrets. Well, OK, maybe a couple of the films listed below could've been skipped entirely & I'd like that time back, but for the most part I had a good time overall. So that's another successful Horrorfest for the books. See you next time...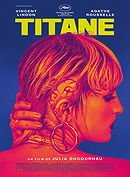 First viewing
- Oct. 9th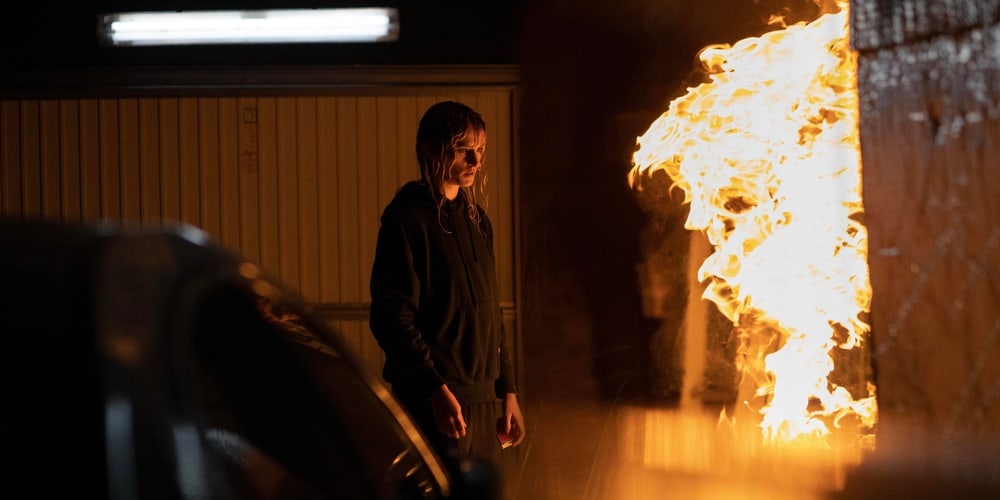 Where I appreciated
Raw
well enough for what it was doing,
Titane
is where Julia Ducournau earns her horror crown. I knew she'd be a filmmaker to keep an eye on, and this one really proves that to be the case. It's thematically rich, expertly crafted, and fires on all cylinders from start to finish. It's dark with a sense of humor, twisted and heartfelt, and I love the clear Cronenberg influences which are updated for the present day. When it ended I sat in awe of it for a while before I was able to leave my seat. And in a way it had something in common with
Lamb
, despite them being two very different films. I'll gladly sit through it again.
the giraffe's rating: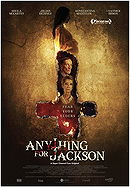 First viewing
- Oct. 18th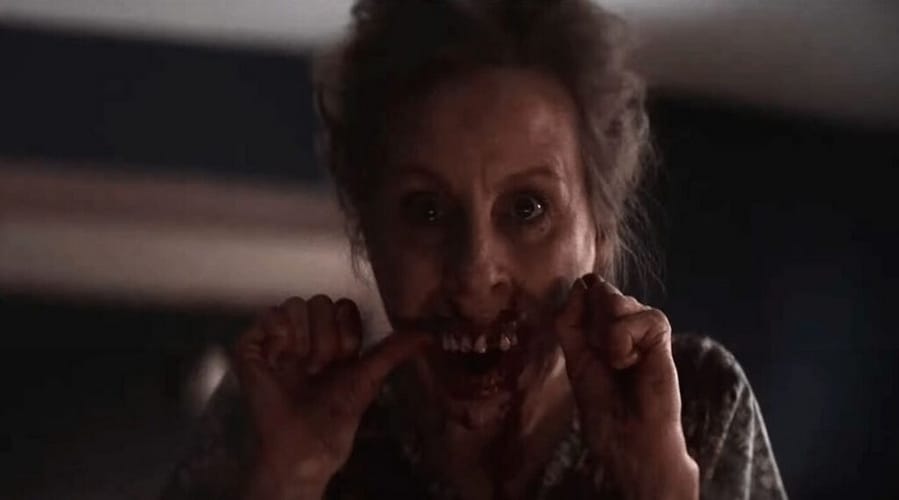 I initially started watching Timo Tjahjanto's
May the Devil Take You Too
, only to quickly realize it's a sequel. Sadly, Shudder doesn't have the original film, or I would've watched it instead. Thus I decided to hold off for now & watch something else.
Heard great things about
Anything for Jackson
here & there online since its release, so I made it a priority this month. Went into it blindly, with just a glance at Shudder's summary, & it totally won me over. It's got scares & creepiness & surprises & a top notch cast. It alone would be worth their monthly subscription fee, & I'm leaving it in my list for future revisits. Highly recommended.
Streaming on Shudder
the giraffe's rating:

Add items to section
Housebound horrors

Add items to section
Theatre of Blood
Films caught for the big scream experience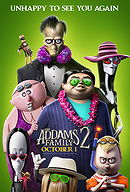 First viewing
- Oct. 2nd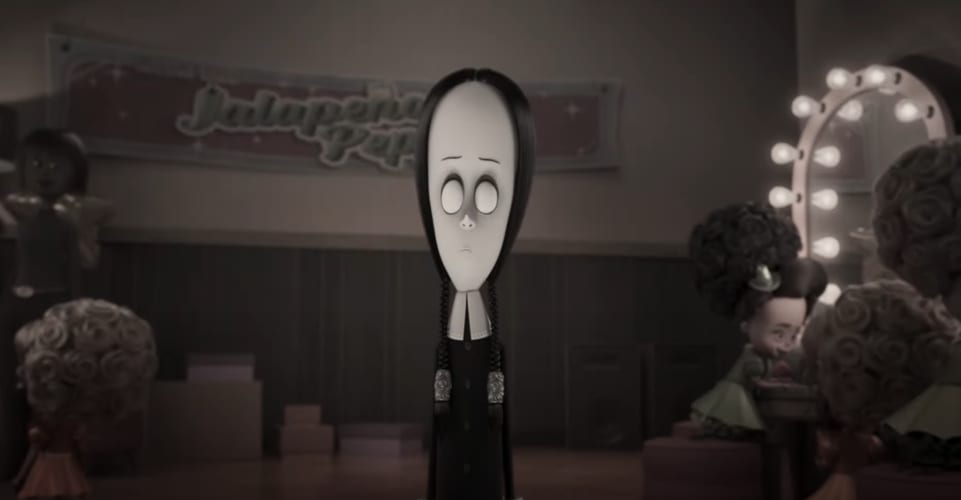 The kiddo and I remain die-hard Addams Family fans, and I think we're in the minority on enjoying the previous animated outing. Naturally we wanted to catch its sequel. And despite the reviews, we wound up enjoying it well enough for what it is. It's got some fun and funny moments throughout, and while it's nothing deep we were both entertained well enough. Sure there are some missteps, and those expecting it to reach the heights of the live action adaptations from the '90s will be disappointed, but for a family-friendly film it's fine. I wouldn't need to sit through it again, but if my daughter wanted me to watch it with her I would.
the giraffe's rating: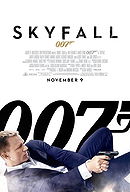 Re-watch
- Oct. 2nd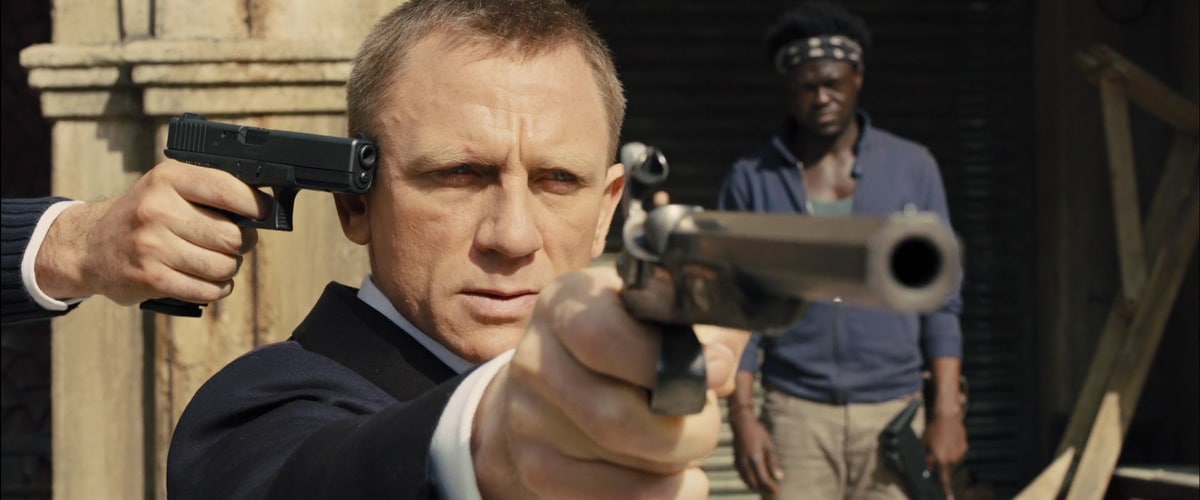 This will be the first of a couple detours from horror this month. I asked the kiddo if she wants to go with me to see
No Time to Die
, and she does, so I figured we should at least catch
Skyfall
before we go into it. I don't know that we'll manage to squeeze
Spectre
in too, but mostly I just hoped this would help solidify her interest in Craig's string of films. Plus, let's face it, if you get the chance to see
Skyfall
in a theatre, you take it.
And hey, she enjoyed it. It's just as good the second time around, easily among the better of Craig's outings as Bond as you likely know. Javier Bardem delivers a great performance and creates a compelling villain, and I love that there's actual emotional stakes to the story. I'd gladly sit through it again.
the giraffe's rating:

Load more items (20 more in this list)
It's my favorite month of the year! Time to gorge myself on horror movies like children will do with candy, only stretched out all month long. Will I get everything watched that I hope to? Time will tell, but usually by the end of the month I'm left with at least a few leftovers. I've picked out some stuff to watch with my daughter, and that's most of the re-watches. The R-rated re-watches are purely for me.
I've got a lot to work with this year too. As we kick off the month I've got Shudder, HBO Max, Hulu, and (to a lesser extent) Disney+ to choose from in addition to my collection. I'm taking a full week off work soon too, and during that time I intend to pick up Paramount+ for 7 days (EDIT: Too much on my plate, so no Paramount+ this time around). Oh, and I've got a handful of horror films I'll probably just rent so I can see them, and there's plenty of goodness at the theatre this month. All I need is enough time to see everything.
Hope those of you marathoning horror like me have a great month! As I encounter your lists I'll link them below, and you're welcome to head to the comments section to link me to yours if I've missed it. Happy Halloween!
Related lists:
31 Days of Horror (Halloween) 2021 by AVPGuyver21
2021 ScaryMovieFest by Content Homebody
Movies Viewed in 2021 by PvtCaboose91 (which has gone mostly horror this month)
Watched in October 2021by Hootsaidtheowl
Added to

30 votes
the giraffe's movie lists guide
(195 lists)
list by the giraffe
Published 11 years, 9 months ago

2 comments