19

vote
1193 Views Share:
Sort by:
Showing

21

items
Decade:
Rating:
List Type:
The breakdown: 21 movies watched, 14 on DVD, 1 via streaming (Vimeo), 1 via Netflix, and 5 in the theatre. Of those 5 were first views, 16 were re-watches, and they came from the following decades: 1960s, 70s, 80s, 90s, 00s & 2010s.

As has been stated elsewhere throughout this list, my month didn't go at all as I'd hoped or intended. Fortunately I watched a lot of quality horror movies, even if I'd seen most of them before, and I did manage to get through all of the Nightmare on Elm Street movies. Anything I'd meant to watch via Netflix will have to be picked up next month. I definitely enjoyed my trips to the theatre this month, and am looking forward to visiting other theatres in the months ahead.

With all that went on throughout October, I didn't get to keep up with others' lists as well as I'd hoped to and for that I do apologize. Hell, even these breakdown notes were delayed almost halfway through November...but hopefully soon everything will settle down and I'll be able to get back into the swing of keeping everything updated around here.

Best new-to-me film for October: Prince of Darkness
Best hidden gem: Nightfall
Worst film: Freddy's Dead: The Final Nightmare

Add items to section
Big screen attractions
Films I caught in the theatre

Add items to section
Running the series: Nightmare on Elm Street
Everything but the remake, which I refuse to watch.

Add items to section
Non-horror fare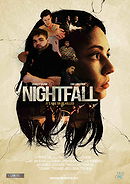 First viewing
- Oct 16th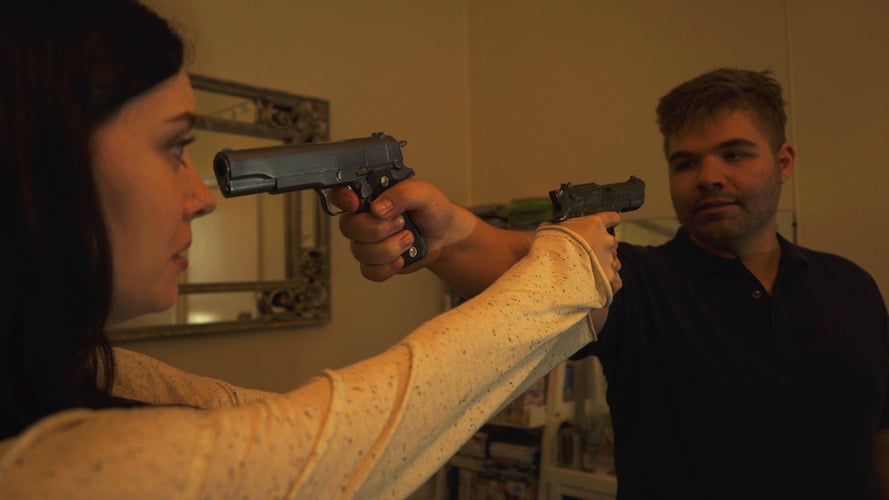 I promised Cal, AKA PvtCaboose91, that I'd watch his latest film as soon as I had internet again. And I personally think it's his best one yet. He's found an excellent lead in Ashley Shaw, who shows a range of emotions and plays a complex role wonderfully. The story is well-told, peppered with humor that works while delivering solid drama. It's not a new idea, but it all comes together in a way that both makes sense and ends in a satisfying way. The camera work is impressive in places, and it's clear that most of the technical aspects have improved over past efforts. And kudos to Cal for making sure the action scenes made sense visually unlike most of today's filmmakers. The score for the film is also effective and impresses at times. There was one scene where ambient noise distracts from the dialogue though, and the scenes involving phone calls could have had smoother sound balance. Or maybe the latter is the fault of my being stuck with watching it on my laptop instead of via a better set-up. The only thing I thought didn't work so well was the special effects which looked more like video game effects than something realistic. Probably that's due to budget limitations, in which case someone should give Cal whatever he needs so he can take that side of things to the next level. Overall though I really enjoyed it and encourage others to give it a look.
Streaming on Vimeo here
the giraffe's rating:

It's the most wonderful time of the year! No, not Christmas, screw that nonsense. October has arrived and it's time for me to watch primarily horror all month long. Any exceptions I'll be sure to separate just to keep all the festive entries together.
At the center of my month-long celebration this year is the series that ignited my adolescent love of horror movies:
A Nightmare on Elm Street
. I'll run through all seven films, plus the documentary
Never Sleep Again
and may even throw in
Freddy Vs. Jason
for good measure. Those films and the few Netflix items I have queued are the only definite plans for the month, so check back to see what ghoulish fun I get into. Enjoy your celebrations too, and Happy Halloween!
See also:
Moviewatcher122's 2016 Horrorfest
BAMF's October 2016 Horrorthon!
Hootsaidtheowl's Watched in Oct. 2016
SwornShadow's 2016: Films I've Watched in October
Paula Muaddib's Spookfest 2016
rewster's 2016 Horror Movie Marathon
CD Smiles's Movies Watched in 2016 (which has gone all horror for the month)
Added to

30 votes
the giraffe's movie lists guide
(195 lists)
list by the giraffe
Published 11 years, 7 months ago

2 comments

8 votes
the giraffe's horror lists
(23 lists)
list by the giraffe
Published 10 years, 12 months ago

1 comment