24

vote
October 2017 Horrorfest
Sort by:
Showing

45

items
Decade:
Rating:
List Type:

Add items to section
Noteworthy: The best and the worst
The breakdown: 35 movies watched
23 first views, 12 re-watches
18 via Amazon Prime, 3 via Showbox, 8 via DVD, and 6 in the theatre
Decades touched: 1940s, 60s, 70s, 80s, 90s, 2000s, & 2010s

I wound up watching more films than there were days in the month, which is how it should be really. The bulk of the films I watched came from Amazon Prime, and I've still got several left sitting in my list to watch in the near future. Sadly more of those films were disappointing than not, but at least I got to see some films I haven't had the opportunity to check out before. And any time my enthusiasm started to slip due to the average to mediocre horrors found on Prime, I threw in a re-watch to ensure I'd stay engaged.

Best of all I caught 6 movies in 4 trips to the theatre, the best part being my visit to the drive-in. It's safe to say that'll be an annual tradition for me here, and I'm pleased that the one new horror movie released this month that I cared about was totally worth my time. Not all my trips to the theatre were for horror movies, but then I figured I'd better catch American Made and The Florida Project as soon as I could. Looking ahead to November there are a bunch of films hitting theatres that I'll want to see, so the last thing I needed was to have a couple leftovers waiting for me.

I'd also like to say that I've enjoyed seeing the other month-long horror lists around here, which I need to drop back by to catch up on what got watched since I last had time to drop in on them. Thanks to all who have kept up with my list as well. Hope you all had a Happy Halloween, and I'll look forward to doing this again next year!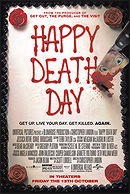 First viewing
- Oct. 21st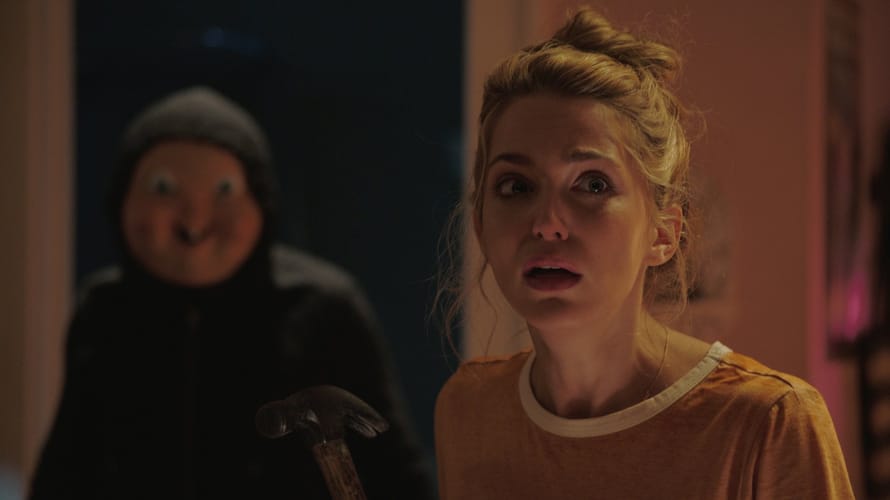 Halloween Spooktacular at the Drive-in
Best new-to-me film for October
Happy Death Day
was my main priority for this weekend since I couldn't get out for it last weekend, and I'd told one of my friends at work that I might be willing to watch it &
IT
back-to-back. So I was very amused that the drive-in paired them for me.
Anyway, while this is basically
Groundhog Day
reimagined as a horror movie it's non-stop fun and I pretty much loved it. Jessica Rothe is an actress to keep an eye on going forward, Israel Broussard shows promise as well, and much of the rest of the cast does a good job. Most amusing was that I figured out early on who the killer really was, but then the movie worked to have me question what I'd thought instead of following some obvious points to get to that reveal. That earned it extra credit from me, and it's a film I'll gladly revisit multiple times down the road.
the giraffe's rating: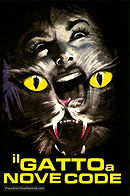 First viewing
- Oct. 21st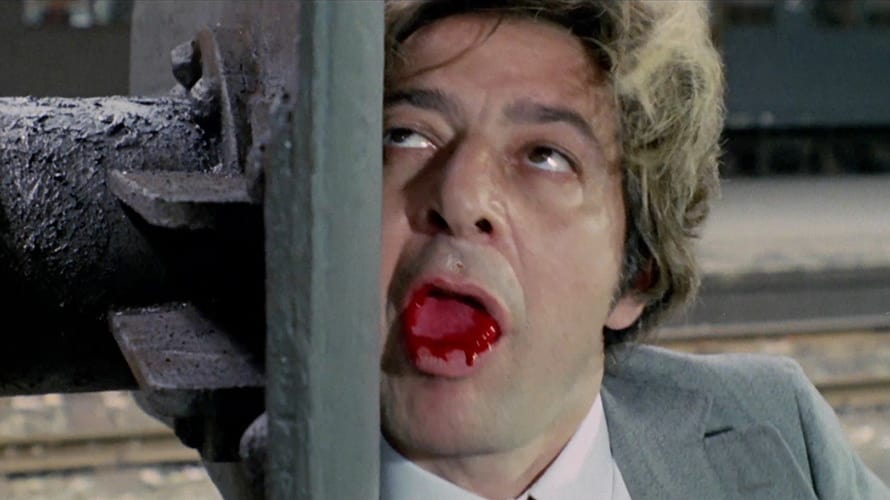 Best hidden gem
I found myself with some down-time on Saturday afternoon, and really wanted to watch something via Showbox. Both movies I tried to watch failed to play without technical issues, however, so I gave up on Showbox & opened my Prime list instead. Turns out that wasn't a bad thing at all, because I got to watch this underrated film from Argento. There's enough blood to make it horror (Giallo would probably be more accurate really), the story is told in a way that kept me guessing who the killer was all the way until the end, and it's both captivating and entertaining from start to finish. Plus it's got a great score by Ennio Morricone which kept impressing me. Definitely give this one a chance if you haven't already.
Currently streaming on Amazon Prime
the giraffe's rating: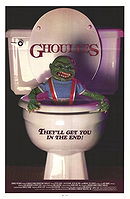 First viewing
- Oct. 8th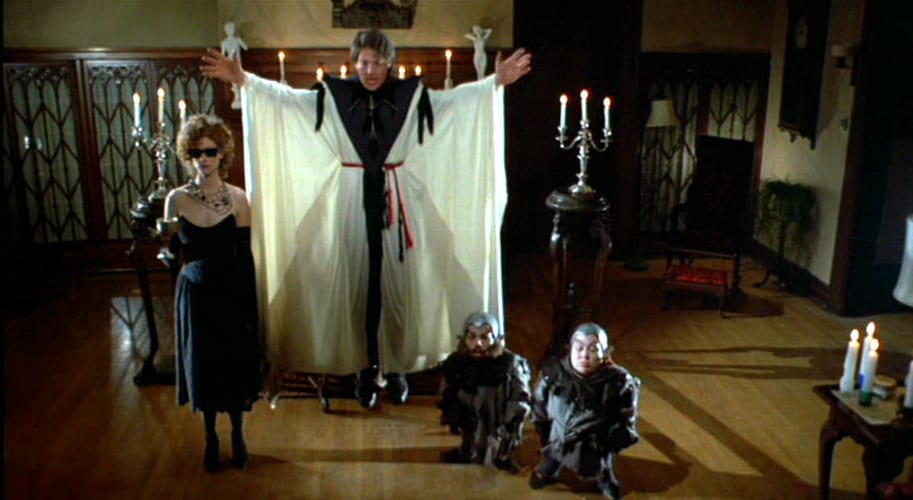 Worst film for October
For most of my life, my only engagement with
Ghoulies
came from ads in the comic books I read in the '80s. I remember seeing the creature in the toilet, but beyond that I never heard anyone else mention the films nor did I ever come across them on cable(where you'd think they'd find a comfortable home). Finding out I could watch the original film via Prime for nothing, I figured I'd finally give it a chance. Turns out I was just fine ignoring its existence. The titular creatures are interesting-looking, but wind up having a very minimal role throughout the movie to the point whereyou start to question how it got named after them. The rest of the film stretches beyond the point where I could easily suspend my disbelief by having its main character compelled to engage in dark magic and only one person around him thinks this is a bad idea. It doesn't help either that the film's tone is serious when a comedic approach might have made the whole thing more palatable. The acting is, not surprisingly, mostly awful, and beyond the creatures the only other thing I appreciated was that it wasn't any longer. Even the ending winds up making the rest of the film mostly pointless, which was super frustrating. I wish I could say this falls under the so bad it's good category, but honestly it's just bad. I see Prime has the second film too, but rest assured I won't waste my time on it.
Currently streaming on Amazon Prime
the giraffe's rating:


Add items to section
Home invasion viewings

Add items to section
Big scream dissections
Films I caught in a theatre

Add items to section
Left for dead
Films I'd intended to watch this month but didn't get around to, listed alphabetically
Unlike my usual monthly lists for 2017, this one I'm not making anyone wait for until after the month ends. October is here and it's my plan to get through plenty of horror movies, focusing mainly on ones that will be a good time and thus festive. I've got access to plenty of horror films this year, so it should also be an improvement quantity-wise over last year's list.
If you see something I'm planning to watch but would be better off avoiding, let me know in the comments section.
Please also visit the following similar lists for more horror-centric celebrations!
Moviewatcher122's 2017 Horrorfest
Bml93's Horror Nightmares - October 2017
BAMF's October 2017 Horrorthon!!
Added to

30 votes
the giraffe's movie lists guide
(195 lists)
list by the giraffe
Published 10 years, 11 months ago

2 comments

8 votes
the giraffe's horror lists
(23 lists)
list by the giraffe
Published 10 years, 3 months ago

1 comment