19

vote
October 2018 Horrorfest
Sort by:
Showing

42

items
Decade:
Rating:
List Type:

Add items to section
Noteworthy: The best films I saw this month
The breakdown: 42 films watched
30 first views, 12 re-watches
25 via streaming, 10 via DVD/BR, and 7 in the theatre
Decades touched: 1940s, 50s, 70s, 80s, 90s, 00s, & 2010s

To say this was a productive month would be an understatement, but then October usually is for me. It certainly helped having reasons to go to the theatre this month, and most of those trips were worthwhile. It also helped that I'd been hanging onto some streaming options I had just for the occasion, so that I never had a shortage of films to watch. And the only film that I'd planned to watch and didn't get was Silent Hill, though from what little I did watch of it that's not an issue.

Now I'd like to note that for this section I'm excluding anything I'd seen before simply because I want to make sure I highlight the best new-to-me films rather than drag up a bunch of old favorites. That's generally my approach anyway, unless there's a shortage of excellent films for the month. But I wanted to stress that point because if I went the other way this section would probably be too big.

Hope everyone had a Happy Halloween! I enjoyed seeing everyone's lists, and if you haven't checked them out be sure to follow the links over there on the right. We'll do this again next year...

Add items to section
Big scream attackings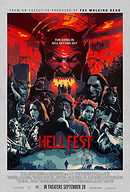 First viewing
- Oct. 1st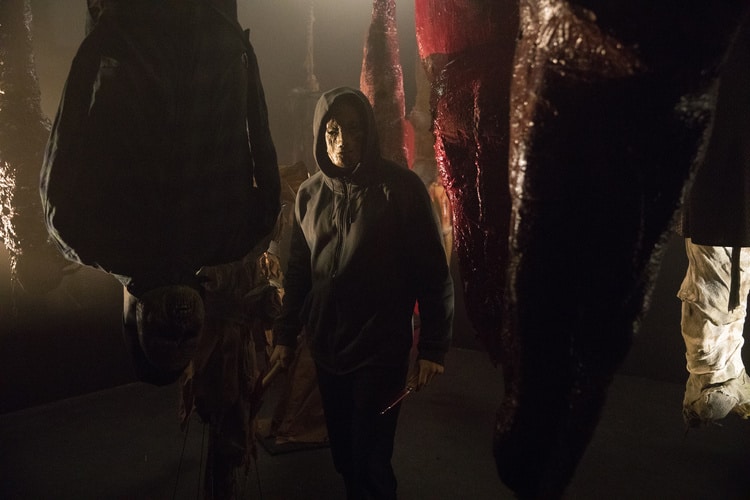 I kicked off my Horrorfest with a trip to the theatre to catch
Hell Fest
which boasts a great premise. Too bad it's marred by a by-the-numbers approach. A couple times I was able to plot out exactly how a scene would go in my head and watch it follow suit. Not so good, dude. Thankfully there were some really fun moments to be had along the way, especially the way the finale plays out (even if it did remind me of
Curtains
a little bit). Not a great start to my Horrorfest, but it wasn't a total loss. Keep your expectations low and you might enjoy it.
Just a thought:
How the hell do you put Tony Todd in your movie and then fail to give him enough screen time?
the giraffe's rating: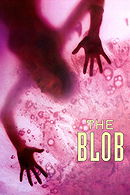 Re-watch
- Oct. 10th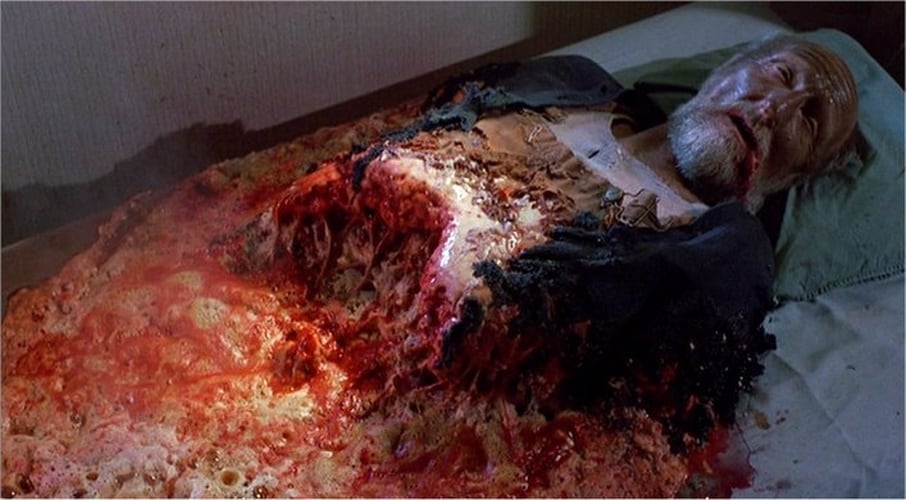 I've been trying unsuccessfully for a while now to track down a copy of
The Blob
so I could revisit it, so when I saw my favorite local AMC was screening it for its 30th anniversary I reserved my seat immediately. And it's safe to say it's been about 30 years since I last saw it. I remember back in 88 or 89 one of my best friends was obsessed with this film & on one of the times I slept over we had to watch it. I vaguely recall enjoying it, and was surprised that some of it had stuck with me all that time given I only saw it once.
The best thing about this film is easily the special effects, which still look great for the most part. They really got creative with the gory parts and it's a treat. Some aspects are a little cheesy now, but overall I'd argue this deserves to be held up alongside
The Thing
and
The Fly
as a remake that improves on the original. I appreciated the theme of being suspicious of authority that runs throughout the film, and the cast and soundtrack are pretty solid too. Now I'm even more motivated to track down a BluRay copy if I can just so I can watch it more often.
the giraffe's rating: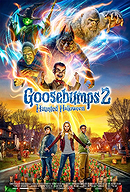 First viewing
- Oct. 13th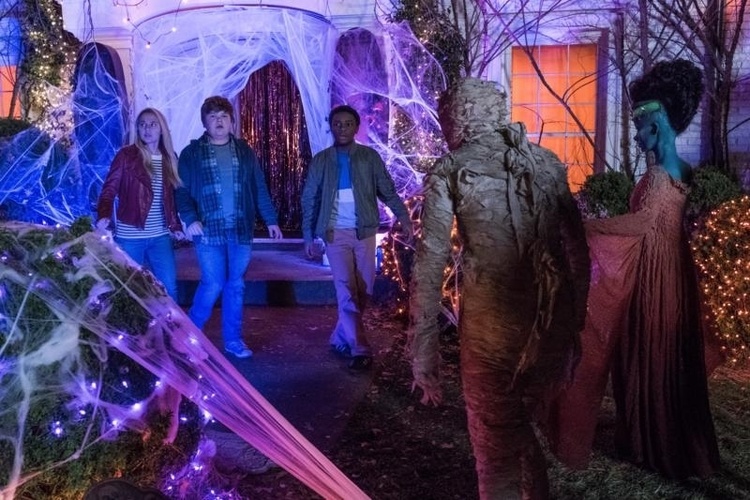 Since I wound up enjoying the first
Goosebumps
more than I'd expected, I was on board for this sequel. I'd hoped I'd be watching it next weekend to be honest, because next weekend is the drive-in theatre's annual Spooktacular & I thought I'd take my daughter and we could hit the family-friendly screen. But she's very strongly anti-
Goosebumps
, and since this was the first film on that screen she doesn't want to go. So I'm a little bummed but also okay with it since the other films are
The House with a Clock in Its Walls
and
Hotel Transylvania 3
, films we've already watched together this year. And since I know she won't sit through this film I took the opportunity to watch it without her.
And to be fair I don't think this would have scared her, though it's possible Slappy would've creeped her out (which, you know, fair). It's a step down from the first film which I'd anticipated somewhat while hoping it could surprise me. It rehashes some of the same ideas the first had without the same level of passion behind it all, which is probably what disappointed me the most. But the cast is solid all around, and there are some fun moments to be had. I admit I geeked out quite often at some parts, and I really wish I had someone like Ken Jeong's Mr. Chu living in my neighborhood with his over-the-top decorations. I know not everyone is a fan of Mr. Jeong, but I am and found his presence to be very welcome and appreciated here. The effects are solid and yield a few moments of awe, the best of them in a scene involving gummy bears. It's all entertaining enough, but I couldn't help feeling that if it had been directed by someone who deeply loves everything involved with the film it might have turned out even better. If you're looking for a family-friendly Halloween-time movie you're better off with the aforementioned
House with a Clock...
.
the giraffe's rating:


Add items to section
Haunted home viewings

Add items to section
Monster Mash Marathon
I decided to end the month by taking the day off work and having an all-day marathon, but it took some thinking to figure out what approach to take. Then it hit me...why not use the lyrics to "Monster Mash" as a jumping-off point and a framework to build it? Here we go then...

Add items to section
Non-horror fare
New releases I couldn't allow myself to wait to see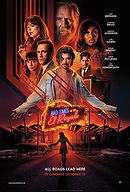 First viewing
- Oct. 12th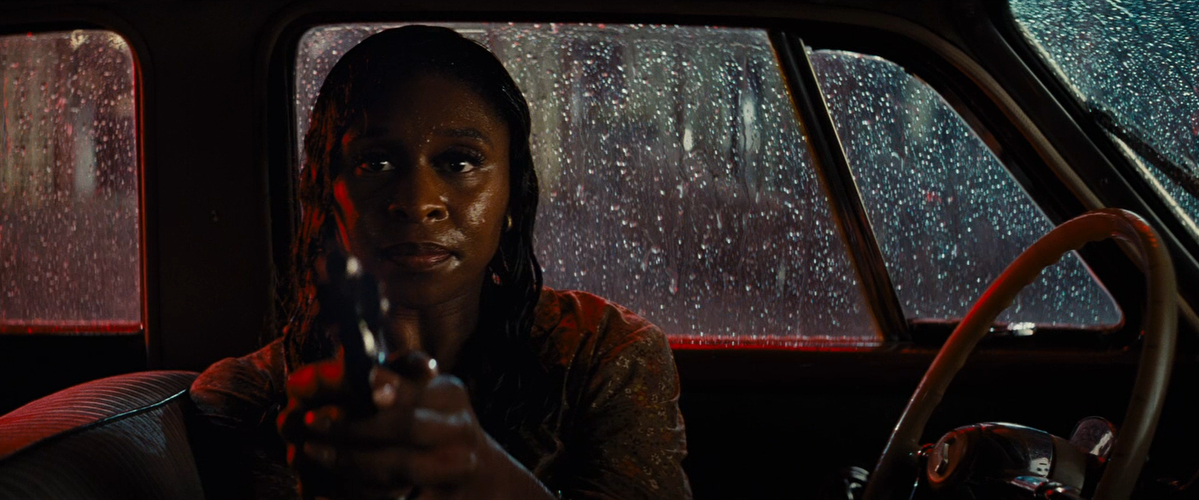 I managed to catch this shortly after
Goosebumps 2
, and was pretty excited for it given the trailers and the positive critical feedback I'd seen scattered around. And the good news is that's it's a lot of fun and solidly entertaining. The cast is mostly excellent, with Cynthia Erivo proving to be the film's secret weapon. Evidently this is her first film, and given her strong performance I'm hoping we get to see her in many more in the years ahead. I appreciated that the characters are all gray ones, and the music throughout the film is excellent. The only trouble is I couldn't help feeling like it was too obviously influenced by Tarantino, to the point where you'd think it should've come out in the late 90s. And as such I couldn't help feeling that the film would've been even better if it had been one of his instead. I still enjoyed it, obviously, but it fell short of greatness for me as a result.
the giraffe's rating: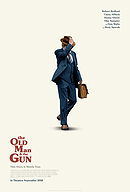 First viewing
- Oct. 27th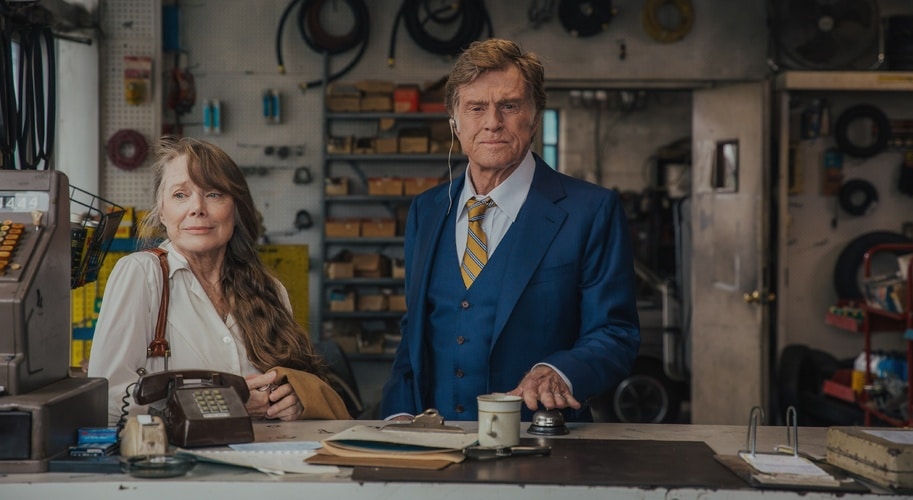 OK, so if this winds up being Redford's last film then at least he's going out on a high note. For a while he said it would be his last, but then he backtracked on that statement so we'll have to see if he makes another one. The story here is spellbinding and wonderfully told, if a bit slow in places. I was quite fascinated by his character, and knowing that it all really happened makes it even better. I don't know that I'd go so far as to call it great, but it's absolutely worth seeing and I might even watch it again at some point.
the giraffe's rating:

Added to

30 votes
the giraffe's movie lists guide
(195 lists)
list by the giraffe
Published 10 years, 9 months ago

2 comments

8 votes
the giraffe's horror lists
(23 lists)
list by the giraffe
Published 10 years, 2 months ago

1 comment

53 votes
All "Watched in 2018" lists on Listal
(280 lists)
list by Triggerhappy6
Published 4 years, 9 months ago

6 comments